Manage the Uptick in Mega Claims Efficiently
Overview
Available On-Demand
Cost: Complimentary
Produced and Sponsored by: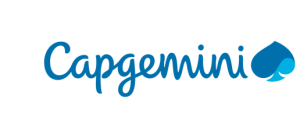 Mega claims are at a 12-year high and despite their destructive impact, some can be preventable with the right tools in place. By setting up a future claims operating model that can expedite simple claims, you can reserve your best human intervention for high risk/complex/high value claims.
Join this complimentary webcast for insights on how technology can have a positive impact on the outcome of a claim and the quality of life for the person managing the claim. You will:
Understand the current landscape of mega claims

Learn how to prevent claim escalations and expedite simple claims to help identify trends and take action

Get the insight needed to monitor complex claims and spot risk

Discover how to avoid litigation or know when to settle

Be able to optimize your network with the top providers for the most effective care

Grasp AI and ML techniques used to automate simple claims so you can focus on higher risk claims
On-Demand
This event is available for on-demand viewing. If you have previously registered click here to login using the email you registered with.
REGISTER NOW! (Not able to attend? STILL REGISTER you will receive an email with how to access the recording of the event)
Speakers:
Pramod Akkarachittor, Vice President of Products. CLARA Analytics

Pramod Akkarachittor, Vice President of Products at CLARA Analytics, has more than 20 years of enterprise product management and development experience. He is charged with overseeing products across the CLARA platform, ensuring an optimal user experience and aligning features with market demand. Mr. Akkarachittor received a B.E., Computer Engineering, from Pune Institute of Computer Technology and an MBA, Marketing, from the University of California, Berkeley – Walter A. Haas School of Business. For more information, visit www.claraanalytics.com.

Seth Rachlin, Ph.D., Executive Vice President-Global Insurance Industry Leader. Capgemini

Dr. Rachlin is currently Executive Vice President and Global Insurance Industry Leader at Capgemini as well as Lecturer in Public Policy at the University of Chicago.

At Capgemini, Dr. Rachlin is responsible for setting the firm's Insurance industry strategy, managing its relationships within the Insurance technology ecosystem, and for shaping and articulating the company's perspective on the industry.

Dr. Rachlin is an acknowledged and widely quoted thought leader on topics concerning the intersection of risk and technology. This Spring, he is teaching an original graduate-level course, "Addressing Technology's Wake: Emerging Risks and the Public Policy Imperative" at the University of Chicago's Harris School of Public Policy. Dr. Rachlin has over twenty-five years' experience building and advising companies in the insurance, technology and business services sectors. He has founded, built and negotiated the sale of two companies to publicly traded entities. He has extensive experience as a consultant to over 50 Fortune 500 and middle market insurance companies. He has also advised numerous software, services, and security providers.