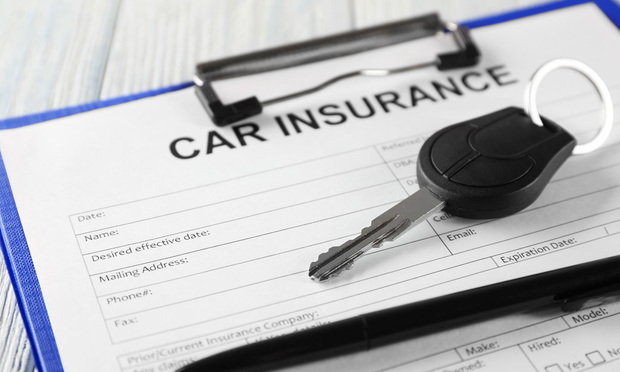 Auto insurance shopping activity and new business policy volume both increased overall during the final quarter of 2020, according to LexisNexis Risk Solutions, which reported an annual shop rate of 41% in the fourth quarter. This is the highest annual shop rate since LexisNexis began collecting the data.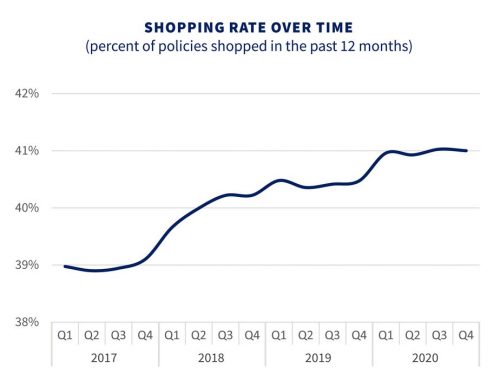 "Considering all the events that shaped 2020, the fact that the market had some growth is a great benchmark for 2021," Tanner Sheehan, associate vice president of auto insurance at LexisNexis, said in a release. "We're already starting to see patterns emerge when it comes to stimulus check distributions, and we look forward to seeing how correlations like that continue to play out in the year ahead."
For the quarter, the auto insurance shopping rate averaged 4.7% and ended the year at 10.9%. While new business also grew quarter-on-quarter, at an average just shy of 4%, the year-on-year growth rate was just 0.6%.
Normal shopping patterns return
While Q3 2020 saw shopping rates for all age groups stabilize within a few percentage points of each other for the first time, the final quarter of the year saw those aged 66 and older remerge as the dominant active shopper group. LexisNexis noted this is more indicative of historical shopping patterns and could signal a return to normal shopping patterns for 2021.
Further, growth in the exclusive agent channel continued to outperform other distribution models, with full-year gains of 16%.
A persistent trend, the fourth quarter of 2020 also saw the gap between insured and uninsured shopping widen. During December, shoppers with existing coverage grew 15.1% while uninsured shoppers dropped 7.6%, according to LexisNexis. However, when the most recent stimulus checks began arriving, there was an uptick in uninsured shoppers.
"It's promising for the industry to see that the latest round of stimulus checks are enabling Americans to get back on the road, and we're cautiously optimistic that as the COVID-19 vaccines are more broadly administered, a return to normalcy may be possible. With early discussion of additional stimuli, we look forward to continuing to examine the trends and identifying new opportunities of U.S. auto insurers in the year ahead," Sheehan said.
Related: