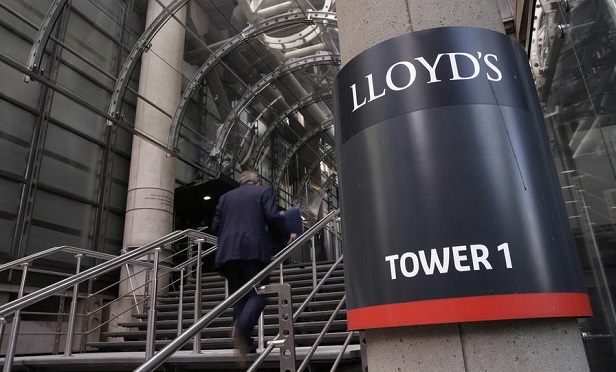 During the 2020 Virtual Annual Marketplace hosted by the Wholesale & Specialty Insurance Association (WSIA), Lloyd's presented a market update on its business operations, corporate initiatives and loss numbers in 2020 so far.
Paul Brady, head of policyholder & third-party oversight, and Hank Watkins, regional director and president for the Americas, moderated the webinar, which highlighted the company's initiatives to create "the world's most advanced insurance marketplace."
Lloyds had about 2.4 billion pounds ($3.1B) worth of losses through June 30. Watkins said the company expects to pay out 5 billion pounds ($6.47B) in claims in 2020.
In July, Lloyd's published a white paper that laid out several different scenarios on risk transfer. Among them, Watkins said, was a plan to support governments around the world, marshal its resources, and determine how the government and private enterprise can work more closely together to provide meaningful risk transfer solutions to all types of systemic risk.
Last year, Lloyd's laid out a plan to enhance customer experience, making it easier, faster and more cost-effective to do business. This "road map" consisted of six business imperatives driven by customer and policyholder needs. These imperatives are:
'Customer-obsessed'
Data quality and security
Risk-based oversight
Improved efficiency
Regulatory confidence
Enable sustainable group
Another key part of Lloyd's mission, Watkins said, is a focus on continuing to enhance the market's workplace culture.
"We've got a view towards having 20-35% female representation across Lloyd's market and leaders to positions within the next couple of years," he said. "We've also initiated five key actions to better support black and ethnic minority colleagues in the Lloyds market."
Reshaping claims
Paul Brady highlighted the interim operational changes Lloyd's made in response to COVID-19 that related to both binder management as well as claims. He said Lloyd's changed its rules regarding whether a claim can be agreed by the lead underwriter only and when a second lead should become involved.
"We took the decision to double those financial limits," Brady said. "So property, treaty and energy increase from claims of 500,000 pounds sterling to 1 million, and all other classes increase from 250,000 pounds to half a million."
"What this means in practice," Brady said, "is that more claims that you need to refer to London can be dealt with by the leader only. In fact, we think about 85% of all in-scope claims now be dealt [by the] leader only. When this happens, it cuts around three days out of each claims transaction time."
Looking to the future
Watkins also laid out an overview of the six-pillar blueprint at Lloyd's to evolve that was developed in 2019.
"About a year and a half ago, we essentially went out to thousands of stakeholders around the world and got a sense from them in pretty granular detail of what was working well for them in the lowest market and what needed enhancements," Watkins said.
Several of these pillars involve the electronic transaction of insurance business, as well as a focus on the risk exchange for standardized risks and one for complex risks.
Outlining the output and progress of this blueprint, Watkins said there were few hiccups.
"We're now looking into more planning for the upcoming blueprint update scheduled for early November, which will essentially aggregate all of the observations we've made, the successes we've had, the challenges we face during 2020, and project out for the next couple of years how we view the blueprint progressing the modernization of the Lloyd's market."
Related: