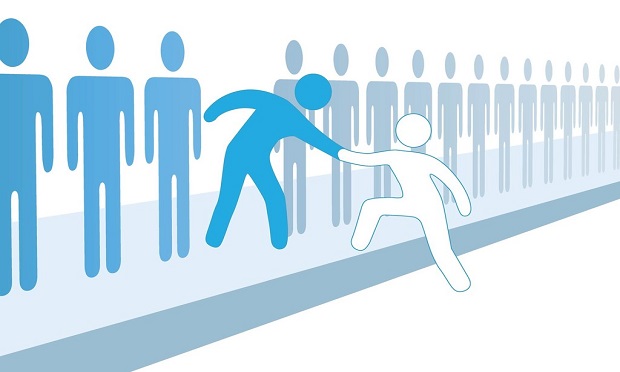 The Wholesale & Specialty Insurance Association's U40 group is a dynamic destination for insurance professionals under the age of 40 who are currently employed by WSIA member firms.
U40 encourages the exchange of educational and critical industry information among members, promotes professionalism, and is an avenue for young insurance professionals to become more involved in the surplus lines community. U40 hosts an Annual Meeting, which will be held virtually this year as U40 Virtual Connect, with education and networking opportunities. U40 members also assist the association in attracting new talent and young professionals to the surplus lines insurance industry via college outreach. There are currently nearly 1,300 U40 members.
Erin Dolan is president of U40 and senior vice president of analytics and communications at RSUI. He says that the group focuses on a few key initiatives that are tailored to the unique needs of its members, who are early in their careers.
"In addition to hosting education sessions at Annual Marketplace each year, we hold networking opportunities in conjunction with other WSIA events, like college symposiums, and we administer the U40 Leadership Certificate, which recognizes U40 members for their commitment to industry leadership and WSIA events," Dolan says. "We also hold quarterly webinars for members, which are open to all WSIA members at no charge, and topics range from insuring the cannabis industry and hurricane events to change leadership."
Although the Annual Marketplace is being held virtually this year, U40 will continue to host a session that will be available to all registered participants at the Virtual Annual Marketplace through the platform. The first session, a WSIA legislative update held on Monday, Sept. 14, was a moderated panel discussion with the WSIA legislative team who offered insights on the current legislative and regulatory landscape. On Tues., Sept. 15, 2020, U40 is hosting a panel discussion on diversity and inclusion.
"We are really excited about the Diversity & Inclusion Panel during Marketplace because while it has always been important to this industry, I think there is great momentum right now for this conversation," Dolan says. "We have an outstanding group of panelists who will offer their perspectives on the importance of cultivating inclusion in the workplace, and specifically in the insurance industry, and they will talk about some success stories and best practices from their own firms. This group of professionals has a broad range of industry experience, and I think that hearing their stories and their viewpoints on leadership with the diversity and inclusion lens will be extremely valuable for all of us as we work to improve the cultures in our workplaces."
The session, which will be hosted again as part of the Dive In Festival schedule later in the month, will also include an introduction featuring key wholesale, specialty and surplus lines industry executives who will offer their thoughts on why it's critical for the industry to continue to embrace the spectrum of diversity in order to evolve.
On Wed., Sept. 16, 2020, U40 will host an Executive Panel, which is a well-received annual session. Five industry professionals will share their thoughts on leadership and how to be most successful in motivating a team for performance. All of these sessions will also be recorded and available for U40 members to view at a later time.
In addition to current planning for the Virtual Annual Marketplace sessions, the U40 Board has also launched registration for its U40 Virtual Connect event, which will take the place of the U40 Annual Meeting this year due to COVID-19. The event will be held in a virtual platform, October 19-22 but will feature many of the same opportunities that are typically associated with the annual event for members.
"The U40 Board has worked through a lot of details to develop an event that I think is going to be really valuable right now," says Liam Hutelmyer, immediate past president of the U40 board and vice president of operations in the underwriting division at AmWINS Group. "We will continue the discussion around diversity and inclusion during a U40 Leaders Panel and a Network Beyond Bias session. We have a slate of sessions that I think will offer great leadership perspectives for us as rising professionals, and we have also been able to incorporate networking opportunities, which are important for the U40 organization."
Hutelmyer says the closing reception will also include a philanthropic component, a core element of U40 events, that will focus this year on a diversity and inclusion-focused effort.
There is no charge to become a WSIA's U40 member, and any under-40 employees of a WSIA member firm can apply online here. Dolan encourages any eligible WSIA member to become involved in U40 because of the opportunity to participate in its events and to help WSIA with outreach to prospective industry professionals.
"All of U40′s events are worthwhile from both an education and networking standpoint, but opportunities to talk with college students on behalf of the association at events and student symposiums are also really gratifying," Hutelmyer says. "This industry is such a rewarding one in so many ways, and I really love being able to share that with colleagues and students."
Keep reading…