How to Adjust Your Business Model for the New Normal: Ensure Appropriate Coverage Post-Pandemic
Overview
Cost: Complimentary
Sponsored by: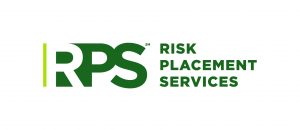 ON DEMAND
This event is available for on-demand viewing. If you have previously registered click here to login using the email you registered with.
Your customers may be submitting claims for business interruption due to COVID-19 shutdowns – but that might not be covered under their policies. As the insurance industry continues to be impacted by the pandemic, many businesses have made the assumption that their agent or broker was supposed to get the "right" coverage, leading to potential E&O claims. An additional concern is pricing. With policy rates going up, businesses with narrow profit margins face difficult business decisions regarding future coverage.
Join this complimentary webcast to learn how to adjust your business model to excel in the new post-pandemic environment and provide the best protection available for clients. You will:
Discover how other agents and brokers are preparing for an unprecedented Q4, along with the unknowns of the 2020 hurricane and wildfire seasons
Hear analysis and predictions on how COVID-19 will impact business interruption coverage for years to come
Get insight into how risk managers may buy insurance for the rest of 2020 and beyond
And more…
REGISTER NOW! (Not able to attend? STILL REGISTER you will receive an email with how to access the recording of the event)
Speakers:
Laurie Champion, Managing Director & Client Services Executive, Marsh & McLennan Companies

Laurie is a recognized expert in enterprise and corporate risk management and the intersection of risk and strategy. Previously, she headed risk management for Ford Motor Company (Dearborn, Mich.), and for Coca-Cola Enterprises (Atlanta, Ga.) She has broad leadership experience, having led global ERM consulting teams in the U.S. and the U.K.

Wayne White, CPA, CPIA, PFMM of Conway, Arkansas is President of the National Association of Professional Insurance Agents (PIA National), based in Alexandria, Virginia. White served on the Board of Directors of the National Association of Mutual Insurance Companies (NAMIC) for 13 years. He was NAMIC Chairman of the Board in 2004/2005 and served four years as Treasurer. He also served on the board of the National Conference of Insurance Guaranty Funds, chairing the group's finance committee. Currently, White is Southeast Business Development Manager at Norfolk & Dedham Group.
Since 2011, John Head has served as President, National Brokerage at RPS where is responsible for driving growth in its brokerage unit across property and casualty product lines. John leads a team of over 250 individuals located in 15 offices throughout the country. He was instrumental in establishing the RPS Client Relations model with its sole dedication to serving our clients, and RPS's Binding Brokerage Initiative, where all brokers and underwriters can gain access to all the markets RPS has through key contact points.