How to Better Manage Workers' Comp Risks & Costs: 2020 Award Winners' Roundtable
Overview
Available On-Demand
Cost: Complimentary
EDITORIAL WEBCAST: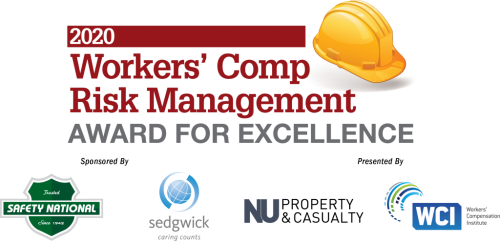 NU Property & Casualty is thrilled to present the winners of this year's Excellence in Workers' Compensation Risk Management Award program, virtually! The awards program recognizes outstanding loss control, safety and return-to-work programs. You will gain insight into managing workers' compensation risks and costs as well as workplace safety in this unique pandemic environment.
Join this complimentary webcast to learn how this year's award winners and their teams have risen to the challenge of managing 2020′s unique risks, including COVID-19 mitigation. Topics discussed will include:
The latest strategies for managing workplace safety and wellness, and curbing workers compensation risks and costs
Breaking down administrative silos in order to foster fewer workplace injuries and promote better outcomes for those workers who are injured
How fresh data management and technology tools are enabling workplace risk and safety professionals to improve outcomes and reduce claims and costs
REGISTER NOW! (Not able to attend? STILL REGISTER you will receive an email with how to access the recording of the event)
On-Demand:
If you have previously registered for this event, please click here and log-in using the email you registered with to access the on-demand event.
Speakers:
WINNERS PANEL
John Adamcik | Human Resources Director | Baptist Children's Homes of NC, Inc
Tahlya Wilhelm | Director of Corporate Claims & Teammate Safety | DaVita, Inc
Kyle Raucy | Workers' Compensation Manager | JetBlue Airways Corporation
HOSTS
Kimberly George | Senior Vice President of Corporate Development, M&A and Healthcare | Sedgwick
Mark Walls | Vice President of Communications & Strategic Analysis | Safety National