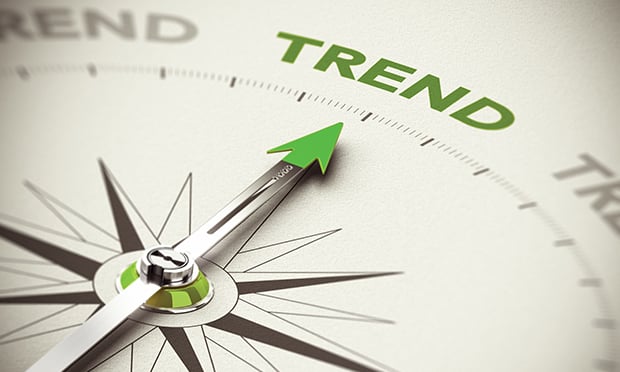 Insurers are constantly looking for new ways to utilize cutting-edge telematics. Whereas current technology used to be a novel but not a widely-used way to analyze risk, measure usage or trigger claims filing, telematics has since become a standard offering from many of the largest players across the insurance industry.
According to a report by McKinsey, the global revenue pool from car data monetization could be as large as $750 billion by 2030.
What this tells us is that demand from consumers to have connected and intelligent automobiles is only going to increase. As a result, we can and should expect that the insurance technology being implemented, and the models being used, are going to continue to evolve, giving way to exciting new opportunities and challenges in underwriting and claims processing.
Here are the trends I'll be paying very close attention to in 2020 and beyond:
The importance of data
We live in a world where the inclusion of connected vehicle technology in new cars is becoming standard practice. IHS Automotive predicts that by 2025 there will be an estimated 2 billion connected cars across the globe, with the average car producing upwards of 30 terabytes of data daily. This data will be largely generated from monitoring things like location, performance, efficiency, usage and safety.
For insurers, this data presents an ever-growing goldmine of information just waiting to be leveraged — some of which we already are. But these opportunities will continue to expand.
New ways to trigger claims
It's no secret that the claims side of insurance is driven by insureds. Underneath the longstanding models most consumers are used to, insurers rely on policyholders to submit a claim before any action can be taken, leaving the insurer largely in the dark. However, with the help of new telematics technologies, be it dedicated devices, cameras or phones, accident detection is becoming a lot smarter. But what exactly does this mean for insurance professionals?
Well for one, the speed with which the claim is triggered increases significantly. Near instantaneous triggering of a claim not only clues in the insurer to the what, when and where of the situation, but can help them to utilize data to piece together the why. This, in turn, helps to simplify the process for all parties involved and creates additional barriers to fraudulent activity.
True usage-based and pay-as-you-go models
According to a study by Cambridge Mobile Telematics, upwards of 75% of Americans want auto insurance premiums based on their driving behavior as opposed to more traditional factors like credit score and demographics. So how do insurers adjust to provide tailored, personalized insurance plans?
Enter true usage as a part of the more widely known pay-as-you-go model. Whereas traditional premiums rely on factors such as driving history, the make and model of the vehicle, and mileage, we know usage-based insurance (UBI) is instead centered around how much, where and when the policyholder is currently using the vehicle. This often presents a win-win for both parties because the driver has an incentive to drive safely and get a lower premium, which in theory reduces the number of claims that have to be paid out.
As it stands, usage-based insurance is somewhat general. However, as we gain access to real-time, specific data (through GPS, OTA, vehicle cameras, apps, etc.) usage data becomes truer and truer. The race to find when and where true usage can be optimized from both a consumer and insurer's perspective remains to be seen — and I expect carriers to continue to get creative in the ways they deploy and utilize technology.
The role of underwriters and adjusters
For some insurers, telematics is nothing more than a means to augment conventional and over-complicated policies with usage-based criteria that are grounded in solid data. For others, it is a way to add automation and precision into an often lengthy claims adjustment process.
However, what is frequently missing in these conversations is how telematics is positively changing the role of both adjusters and underwriters by providing them with the right tools to more accurately and confidently do their jobs.
By leveraging valuable user data when setting premiums, underwriters can not only be sure that they are issuing accurate, fair pricing to consumers, but also that they are offering top-tier customer service by helping policyholders to better understand the pricing structure and empower them to be part of the process. For adjusters, integrating data into their work helps to more quickly deploy the right people and resources, eliminates some of the guesswork that is involved and ultimately decreases the lifecycle of a claim.
Ready or not, technology and telematics data are changing the auto insurance industry (and its claims processes) as we know it. Those insurers who embrace these new technologies and implement them in their platforms and ecosystems will be better suited to understand risk, offer the most completive pricing, mitigate claims losses — and, ultimately, win over digitally-native consumers.
Andy Yohn ([email protected]) is the vice president, product management and co-founder of Duck Creek Technologies. He brings a solid mix of technical and business skills together through his 30+ years of working in the insurance automation industry.
Related: