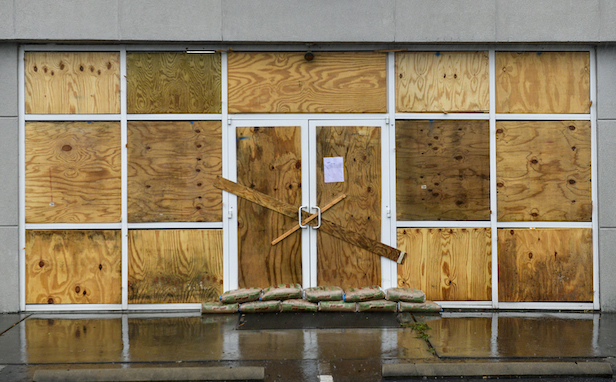 Every year, insurance departments recommend the ways consumers can prepare for various disasters — they may suggest purchasing flood insurance in susceptible areas or offer ways to mitigate fire hazards, in addition to other tips. This year is different; the presence of COVID-19 makes any evacuation more complicated than normal.
It will be harder to find places to evacuate to as shelters will reach capacity quicker due to distancing guidelines. In Michigan, those setting up shelters for individuals displaced by floods are recommending people use hand sanitizer every two hours and wipe down surfaces with disinfectant.
Agents are in a unique position to recommend to their insureds steps to take to keep themselves and their property as safe as possible in case of a disaster. Below are checklists that can be used by individuals and businesses to help mitigate possible flood and wildfire risks.
Wildfires
| | |
| --- | --- |
| | Have 100 feet of defensible space if home or business is in or near forest or wildland interface area. |
| | Clear all flammable vegetation- twigs, leaves, dead limbs. |
| | Remove vines from sides of the structure. |
| | Trim dead limbs that overhang roofs. |
| | Prune trees and shrubs that are within 15 feet of chimney or stovepipe outlet. |
| | Mow regularly. |
| | Keep a 10-foot area around any propane tanks or barbeque areas. |
| | Keep firewood stacked 100 feet away from dwelling and uphill. |
| | Clear any combustible or flammable articles at least 20 feet away from buildings. |
| | Put yard waste in a yard waste bag – do not burn. |
Floods
| | |
| --- | --- |
| | Determine if you are in a flood zone https://msc.fema.gov/portal/home |
| | If you are in a flood zone, purchase flood insurance. There is a 30 DAY WAITING period for coverage to take effect. |
| | Elevate and anchor critical utilities such as electric panels, propane tanks, appliances. |
| | Elevate property in basements or lower areas. |
| | Check the sump pump to ensure it works, add battery backup if it does not already have one. |
| | Clear debris from gutters and downspouts. |
| | Where do downspouts discharge? If they discharge close to the building, consider running out a length of pipe to relocate discharge away from the building and basement. |
| | When a flood is predicted or imminent, remove furniture, rugs, and other belongings as well as yourself to higher ground. |
| | Check your roof; floods often result from rains, so you want to be sure your roof can withstand not only rain but wind. |
| | Remove loose items from the yard; high winds may pick up and carry property away, as will flood waters. |
| | Do you have other than collision (comprehensive) coverage for your car? It provides coverage for flood damage to your vehicle. However, all vehicles and equipment should be moved to higher ground if possible. |
Applicable to any disaster
| | |
| --- | --- |
| | Keep important papers – birth certificates, passports, deeds, medical records, insurance papers, pet records in a safe, dry place. Safety deposit boxes are recommended, you can keep photocopies in a safe dry place at home. |
| | Make an inventory of all personal contents, provide a copy to your insurance agent or a friend. There are various apps where you can store the information and photos online. An inventory helps ensure you get the full value of your claim. Photos are tremendously helpful. |
| | Monitor news and weather for important alerts and evacuation notices. |
| | Make a list of shelters you may have to go to; you may need to go farther from home than normal due to a pandemic and quarantine procedures. You may also want to locate medical centers in the area you plan to evacuate in, in case you become ill. |
| | If you have pets, make sure the shelters on your list take pets. Be sure to take pet food and pet records with you if you have to evacuate. |
| | Be sure your car is full of gas and ready for travel. Be ready to leave when an evacuation order is given. |
| | Have necessities packed in a go bag; medications, records, change of clothes, pet food, cash. |
| | Pack hand sanitizer, masks, some stable foodstuffs. |
| | Have your insurance agent/insurance company's phone number in case of emergency, |
| | Have a pre-arranged meeting place to connect with family in case phones do not work. Make sure children know where to meet up in case you are separated. |
| | In the event of a pending disaster, make sure you have additional cash on hand (cash is king in disasters). |
| | Follow local guidelines for safety; if told to evacuate don't wait until the last minute to do so; many people are trapped and can't get to safety when that happens. |
See also: