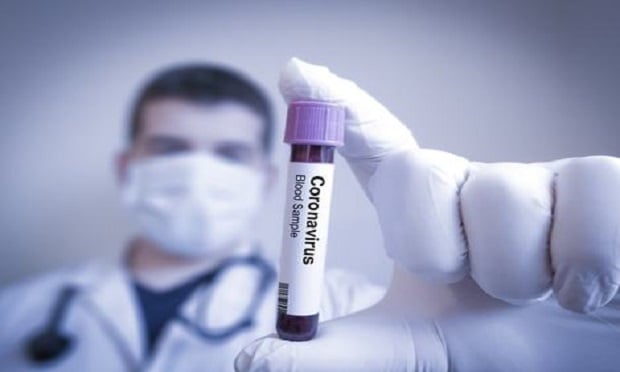 COVID-19, the now-declared pandemic by the World Health Organization (WHO), has infected more than 118,000 people across 114 countries and has caused significant disruptions across the global insurance industry. While the virus will undoubtedly impact the health and life insurance markets, the U.S. property & casualty (P&C) sector may emerge relatively unscathed once the pandemic subsides, says recent rating agencies' analyses.
According to Moody's, global P&C commercial lines exposure is limited with modest insured losses relative to economic losses. For the U.S. market, Fitch Ratings explains that the virus outbreak will unlikely have an "adverse impact on financial results reported by U.S. P&C companies, nor their ratings. The nature of insured commercial exposures, along with restrictive language embedded in policy contracts, will likely limit U.S. P&C companies from a material level of claims."
Limited exposures
As a result of carefully worded policy exclusions, P&C insurers have limited their risk from pandemic-related claims — but not entirely.
For instance, the business interruption (BI) sub-sector will likely experience coronavirus-related claims, says Fitch. Recently, ISO released new endorsements for commercial property policies that provide limited business interruption coverage for coronavirus-related circumstances. Options like this can contribute to more claims, depending on the situation.
For example, if a factory shuts down due to a decree from the government instructing workers in a particular area to stay home, BI coverage will likely not be triggered. However, if a factory closes because of fears that an infected worker contaminated equipment, BI coverage could be triggered. "But even in this case," Fitch says, "claim exposures would likely be limited by policy sub-limits."
Regarding supply chain losses, Moody's sees limited exposure for P&C insurers as infectious diseases are typically excluded from such policies. Other policies, such as property all-risk, require physical loss or damage caused by an insured peril to prompt a payout. But, depending on policy wordings and extensions, insureds may find themselves covered under special scenarios, resulting in an uptick in claims.
What about travel insurance?
Much buzz is circulating in the travel insurance market about what it will and will not cover regarding the coronavirus. More consumers are clamoring for "cancel for any reason" travel insurance plans, which would provide coverage for trip cancellations related to the coronavirus, which would be excluded under a standard travel policy.
Despite the increased possibility of claims under these policies, the adverse impact insurers will likely face will be from a decrease in demand. "The more material impact on travel insurance will be lower premium volumes as people travel less, although at least initially, travel insurance volumes are up as people rush to purchase coverage for trips that have already been booked," states Moody's.
Where P&C insurers can face losses
Both Moody's and Fitch agree that the one area of insurance that may have losses is in event cancellation. To date, travel restrictions and coronavirus-related worry have caused the postponement or cancellation of events worldwide, including the 2020 Coachella Valley Music and Arts Festival, St. Patrick's Day parades in Ireland, and more.
Most recently, major U.S. sports leagues have postponed seasons. The NBA suspended its season after a Utah Jazz player tested positive for the virus. The MLS and NHL said on Thursday, March 12, 2020, that they also are suspending operations, while the MLB announced that it is canceling Spring Training games and delaying the start of the regular season.
The 2020 Summer Olympics in Tokyo, arguably the world's biggest event this year, is still scheduled to take place in July. Yoshiro Mori, the Tokyo 2020 president, said to members of the organizers' executive board that "as the organizing committee, it is only natural for us to move forward with our work as scheduled."
However, if the Olympics were to be canceled, Moody's asserts that "losses could become material for some insurers," with industry experts estimating insurance coverage for the games to be around $2 billion, Fitch says.
For more coronavirus coverage, visit our Instant Insights page, "The coronavirus and its impact."
Join industry experts, including FC&S Expert Coverage Interpretation, in an upcoming webinar, "Coronavirus: Insurance Implications," where they will discuss the impact of the coronavirus on property & casualty insurance. The webinar, presented by the Insurance Society of Boston, will take place on Wed., March 25, 2020, at 2 p.m. ET. Click here for more information and to register.
Related: