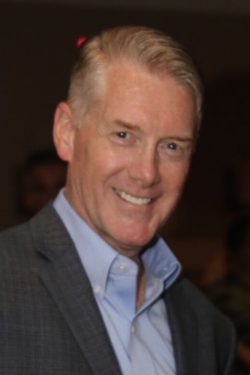 Agents and brokers have more options than ever before to place their specialty business, both within standard lines as well as within the ever-growing excess and surplus lines (E&S). And while, historically, many agents have chosen to place much of their E&S business through the wholesale distribution channel, increasingly, carriers are enhancing their E&S offerings in ways that are beneficial for retail agents to consider as well. This has led some of the best agents in the market to shift their thinking and has enabled them to have more strategic options for finding the best opportunities to place their E&S business between carriers and wholesalers.
The wholesale distribution channel is deeply rooted within the E&S market. Agents have traditionally placed much of their business in this channel and wholesalers will maintain their staying power well into the future. At the same time, access to E&S carriers via an in-house E&S broker is on the rise, as specialty insurers expand and enhance their E&S offerings to meet the demands of agents as they consolidate their placements. These carriers' offerings can provide certain benefits that wholesalers may not be able to provide.
So, how should agents decide where to place their business? Following are five considerations agents have found helpful.
Account-focused solutions: Where multiple lines of business, such as general liability and professional liability are under consideration a carrier with E&S capabilities may allow for a broader overall risk appetite. This can deliver a more holistic, account-driven solution to be structured by pairing standard lines and E&S product offerings in tandem.
Faster processing: A carrier with E&S capabilities offers direct engagement and negotiation with both the standard lines and E&S underwriters, which can shorten negotiations and placement timeframes.
Billing benefits: When coverage is bound directly with an E&S carrier, expanded billing options, such as direct bill, on-line bill payment and installment plans may be available. Combined billing may also be an option when coverage includes both standard lines and E&S products in tandem.
Compliance coordination: When coverage is bound directly with an E&S carrier, an in-house broker can administer the collection and filing of surplus lines taxes and fees, which provides retail agents the surplus lines compliance that is required.
Operational efficiency: Where multiple lines of business have been placed with one carrier, including its E&S unit, claims handling can be coordinated more efficiently and effectively when more than one coverage is triggered.
For example, through Hanover Specialty Insurance Brokers (HSIB), The Hanover Insurance Group's in-house excess and surplus (E&S) brokerage, the company provides non-admitted solutions for accounts with moderate to challenging exposures that are already in, or are headed to, the E&S market. The company's broad appetite complements and expands The Hanover's admitted commercial lines product offerings, enabling agents to provide admitted and surplus lines solutions on a single account, through a single carrier—making it easier for agents to serve accounts and maximize their relationships.
The evolution of E&S offerings now gives agents many choices when it comes to the placement of business. Each option presents pros and cons that should be evaluated carefully, based on the needs of their clients, as well as their agency. However, both options ultimately help agents demonstrate their value as a trusted partner for their clients' insurance needs.
About the Author Steven M. Mills currently serves as The Hanover's president of excess and surplus (E&S) business. In this role, Steve leverages the company's broad and innovative capabilities to deliver E&S solutions for businesses, making it easier for The Hanover's agent partners to serve the needs of their clients.