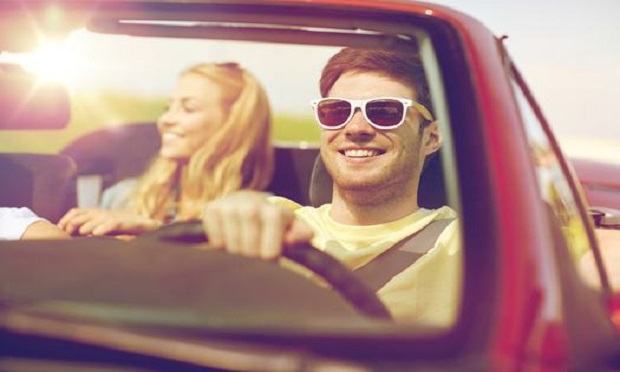 About 3 million teens get their driver's license each year in the United States, a milestone that comes when young people pass their driving test and are handed their first set of car keys. But that license does not automatically make them a safe or experienced driver. Research shows that the part of the human brain that is responsible for judgment isn't fully developed until sometime between the ages of 22 and 25, which means that parents should supervise and manage their teen's driving well beyond their graduation from driver's ed.
During National Teen Driver Safety Week, NU PC360 spoke with Joan Woodward, president of the Travelers Institute and executive vice president of public policy at Travelers, about tips that adults can use as their teen begins driving. Woodward is working to reduce distracted driving through the company's Every Second Matters campaign, which is designed to educate and empower all drivers — including teens — to make better decisions behind the wheel.
NU PC360: What are some ways to enforce good driving habits among teens?
Joan Woodward: First, parents should be mindful about their own driving. Teens can pick up a lot of their own driving habits by watching how their parents drive, so it's important to set a positive example when you're behind the wheel. Committing to safe driving behavior and using a parent-teen driving contract can help reinforce the importance of safety and make the process more of a team effort. Settings like the iPhone's "Do Not Disturb While Driving" — something everyone in the family should use — can be a big help to block phone notifications when your vehicle is in motion.
NU PC360: How can parents monitor their teens' driving habits to encourage learning and improvement?
JW: Some cars now have smart technology that allows parents and drivers to monitor driving behavior such as speed and hard braking. If the car isn't equipped with these tools, there are third-party apps that can identify teachable moments and engage teens in the learning process. Some apps even let family members compete to be the safest driver. Regularly checking in with your teen to review the statistics (for both the teen and the parent —remember the parent-teen contract!) and using positive reinforcement can help to encourage good decision-making behind the wheel.
NU PC360: How can teens prepare to handle emergency situations on the road?
JW: It is an unfortunate reality that half of all teens will be involved in a car crash before graduating from high school, according to the National Safety Council. Before they drive, teens should know what to do in both common situations and unexpected ones. It is important that they always carry their driver's license. They should know where they can find the car's registration and insurance card; if and where there is a spare tire; and whom to call in the event of a collision. Keeping an index card in the glovebox with all relevant information along with a pen and paper can help young drivers be prepared and avoid additional anxiety in the event of an incident.
NU PC360: Are there other ways teens can review the rules of the road to prepare for conditions or situations that might arise when they are behind the wheel?
JW: Not everything can be learned in driver's education courses, because they probably won't give students the experience of driving at dusk or at night, or in heavy snow or rain. Practicing real-life situations with a responsible adult will help a teen driver gain confidence and improve their driving skills in poor conditions.
NU PC360: What has Travelers learned since launching the Every Second Matters campaign in 2017?
JW: A multipronged approach has helped us build awareness, and we've learned that we must use many channels to spread the message about the risks of distracted driving. We recently created a video series to convey how a crash can cause someone's life story to go unfinished. We've also hosted local events and conducted surveys to find out how prevalent distracted driving is in each area. Most of our studies indicate that a majority of people use mobile devices while behind the wheel. Many say they need to stay connected to work, family members, or even social media while driving. The truth is, none of those things will matter if a driver gets into a serious crash because they weren't paying attention.
Distracted driving is an epidemic that's mostly avoidable, and the solution to ending it will require a concerted effort to encourage everyone, including teens, to be focused while driving. With guidance and encouragement from parents and caregivers, teens will learn the right driving behaviors from the get-go and be well prepared for their journey ahead.
Related: