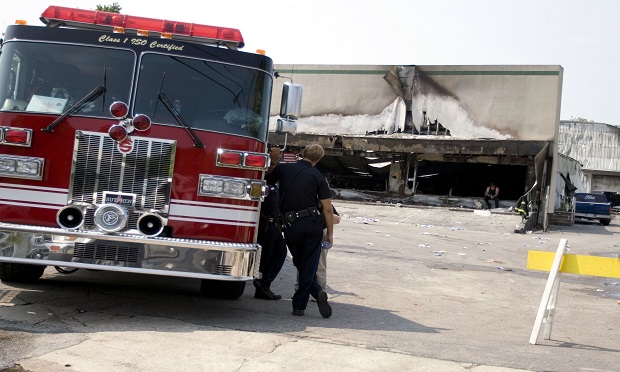 Analysis brought to you by FC&S Expert Coverage Interpretation, the recognized authority on insurance coverage interpretation and analysis for the P&C industry. To find out more — or to learn how to find answers to YOUR coverage questions — click here!
Question: My client, a tenant, is insured with a businessowners' coverage form (BP 00 03 01 06).
After a fire, the landlord told the tenant to remove his equipment and then proceeded to demolish all of the walls, floors and ceilings so that the landlord could make the repairs.
Several years ago, the tenant demoed the property and rebuilt it. We are claiming the cost of the improvements for the remaining period of the lease.
The insurance company also insures the landlord and has paid the landlord for the Actual Cash Value of the improvements. The insurance company wants to deduct the amount it paid the landlord for the improvements, based on language in the policy (pages 20, 21), which states under loss payment:
Tenants' Improvements and Betterments at:
Replacement cost if you make repairs promptly.
A proportion of your original cost if you do not make repairs promptly. We will determine the proportionate value follows: …..
Nothing if others pay for repairs or replacement.
We believe that both parties have an interest in the improvements and that the tenant should be reimbursed for the portion of the cost of the improvements for the remaining period of the lease. We believe that subparagraph (C) implies that the repairs be made at others' expense.
The landlord is not going to make the repairs within the two-year statute, if ever. The tenant is not going to make the repairs and wants to find another location.
What do you think?
— Massachusetts subscriber
Answer: The tenant does not own the improvements but has use interest in the improvements.
In the event of a fire loss, the improvements and betterments made by the tenant are the landlord's property. The tenant has lost no property since they did not own the building. The improvements belong to the landlord.
What the tenant has lost is the use of the property, and it is the right of use for the term of the lease that creates the tenant's insurable interest in the improvements. Or, put another way, it is the possible loss of use of the improvements in which the tenant has invested that represents the tenant's exposure. The tenant should also review the lease agreement to determine if there is any other provision that would provide them with any other recovery.
See also: