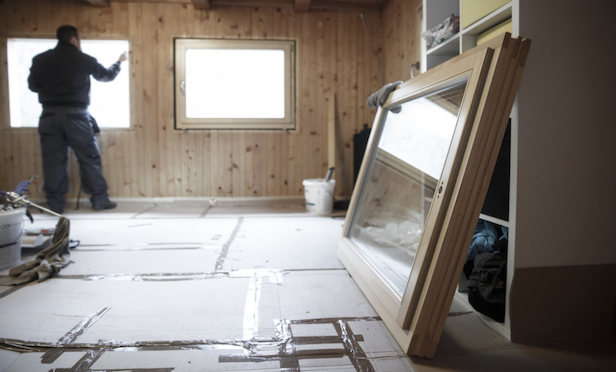 The housing market has been slowing for six months now as single-family housing authorizations continue to decline, according to BuildFax's new April Housing Health Report. Despite the slowing market, the report notes home maintenance activity saw minor gains after five months of consecutive declines.
Single-family housing authorizations decreased 4.53% from March to April 2019, and 8.23% year over year, while existing housing maintenance volume increased by 2.45% in the last year.
After five months of in-unison declines of single-family housing authorizations and maintenance activity, the split seen in April with small gains in maintenance work is partially linked to increased home repairs following recent natural disasters.
"While there is always a spotlight on new construction, maintenance is also a must-watch indicator — it reflects the health of the existing housing stock, which comprises 90% of all U.S. properties," BuildFax CEO Holly Tachovsky said in a statement. "This month's maintenance gain is a positive sign amidst a housing slowdown and we'll be watching whether this activity remains stable over time."
Related: Lessons that will help home insurers prepare for the 2019 hurricane season
Housing slowdown and hurricane recovery
The BuildFax April Housing Health report makes note of the significant impact of hurricane activity on the housing market. And as the start of hurricane season (June 1) approaches, this insight could prove critical for insurers.
After years of above-average hurricane activity, this year's hurricane forecast predicts a busy season, but slightly below-average activity. However, after 2018 and 2017′s devastating hurricane losses, any increased storm damage in 2019 will cause another wave of repair work, BuildFax warns.
States that were impacted during the 2018 hurricane season are still experiencing the tail end of rebuilding activity, even as housing activity slows. After Hurricane Florence, maintenance activity in North and South Carolina where Florence hit increased 3.09% and 2.96% year over year in April 2019, respectively.
Related: Flood Insurance 101: What agents need to know
In Florida, where Hurricane Michael devastated the Panhandle and flattened towns like Mexico Beach, maintenance activity declined 10.03% year over year, which speaks to the devastation of the 2017 season and the damage caused by Hurricane Irma. Rebuilding following Hurricane Michael overlapped with August 2017's Hurricane Irma, a greater and more severe hurricane, so Florida's decline this month is likely due to elevated rebuilding from Irma.
With this in mind, there is also now serious concern in Michael-affected areas like Mexico Beach, which is still in ruins, as hurricane season is a mere two weeks away.
BuildFax explains the overlapping storm recovery for Irma and Michael is important to monitor, particularly for insurance carriers who want to ensure customers have completed necessary work before 2019's hurricane season is in full swing.
Behind hurricane recovery struggles and setbacks
Five factors that may determine how hurricane rebuilding timelines might be amplified amidst a housing slowdown include:
hurricane severity,
allocated disaster funds,
location and density,
condition and preparedness,
and construction materials and labor.
The full BuildFax April Housing Health report can be found on their website.