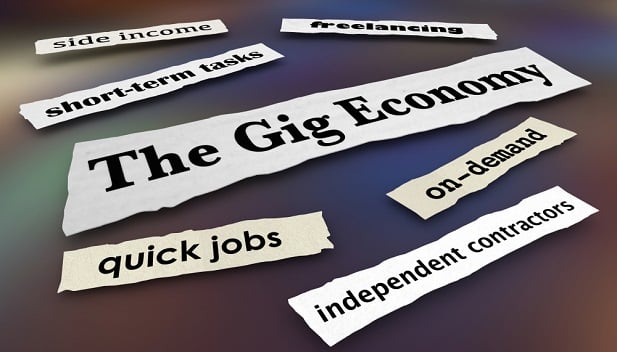 Americans may be saving more, but gig workers are having a tougher time of it. Not surprisingly, their financial situations are not only more complex but are causing them more anxiety, and they could really use some advice.
That's among the findings of a new Hearts & Wallets report on U.S. household finance, which also uncovers a number of financial challenges facing workers even as they put away more money in savings.
For instance, says the "Income & Net Worth: Ideas to Drive Consumer-Centric Innovation by Helping with Personal Headwinds Report," city dwellers are having a tough time with housing expenses. More than half their monthly budget goes toward the roof over their heads in such cities as Philadelphia, Phoenix and Chicago.
And older workers hare having a tough time just hanging onto employment, with those aged 53–64 nearly twice as likely (11 percent, compared with 6 percent) to say they're unemployed than those aged 40–52.
In fact, they're struggling, with 23 percent admitting to having saved nothing or having raided their savings. According to the report, a quarter say "age discrimination prevents me (or my partner) from working as much as I/we would like."
The news isn't all bad, of course, with more than a quarter of consumers nationally reporting that they're saving 10 percent or more of income; that's up 10 percentage points since 2012.
And the rate of saving nothing or digging into savings is down 14 percentage points.
In addition, taxable brokerage accounts are on the rise; 40 percent of households have them, which is an increase of 11 percentage points since 2012.
Younger consumers are still more likely to have employer-sponsored retirement plans than a taxable brokerage account, even though the latter "can complement bank accounts in building emergency funds…"
But gig workers could really use a helping hand, in the form of financial advice—especially younger gig workers, 19 percent of whom say they have a tough time with financial tasks like picking investments and 22 percent of whom have a tough time with retirement planning.
Lower percentages of non-gig workers report struggling with both issues, at 15 percent for choosing investments and 15 percent for retirement planning.
Gig workers represent 31 percent of U.S. households, and while most say they engage in gig work by choice—70 percent for singles and even more for married or partnered—gigging is most common among the young and single.
Gig workers aged 21–39 are more anxious about their financial future, yet have a higher risk tolerance and have more investing experience than workers not in gig-work situations.
READ MORE: