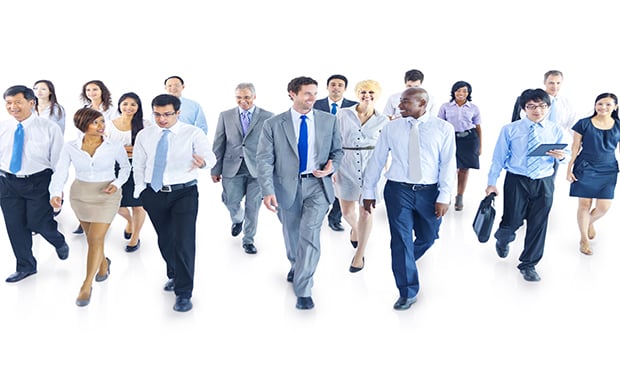 Garett Kaneko has joined Newfront Insurance as head of carrier relations and strategic insurance partnerships. He most recently served as the senior vice president of sales and marketing at RIC Insurance, a division of Worldwide Facilities LLC.
Cannasure Insurance Services, an insurance MGA and wholesale broker for the cannabis and hemp industries, has hired Jenna Keesey as a senior underwriter in its MGA practice. Keesey is a package lines specialist with expertise in casualty lines.
Robert Giammarco has been appointed chairman and CEO by Amynta Group's board of directors. Giammarco joins Amynta from Bank of America Merrill Lynch, where he served as managing director, head of Americas financial institutions group.
AAIS (American Association of Insurance Services) announced Joseph Jonas as its new commercial lines product manager. Before joining AAIS, he was director of wholesale & consulting at Insureon.
Tony Cicio has been appointed chief human resources officer at Argo Group International Holdings Ltd. He served most recently as vice president, human resources at Samsung Electronics.
Dovetail Insurance, an InsurTech company that serves independent agents providing small commercial insurance, has appointed Michael Ferber as CEO. He previously served as chief information officer at ICAT, a specialized digital-based underwriter of U.S. catastrophe insurance.
We Insure Group has added four independent agents to its agent owner franchising program:
Antonious Barnes
Hasan Mahmud
Hasan Zaman
Patricia Castellon
Thomas M. Zurek has joined Schiff Hardin LLP as of counsel in its insurance and reinsurance and litigation and dispute resolution practice groups. In addition to practicing law at Schiff Hardin, Zurek serves as president and CEO of Sargasso Mutual Insurance Company, an offshore D&O company that represents financial services companies in the United States.
CNA has appointed David Haas senior vice president, national accounts casualty. Haas joined CNA in February 2017 as the Florida branch manager.
Justin Foa has been elected to serve as president of the Insurance Brokers' Association of the State of New York. He currently heads Foa & Son International Insurance Brokers as the president and CEO.
MS Amlin has appointed Iain Pearce to the role of chief financial officer. Pearce joins from Old Mutual plc, where he most recently held the position of finance director.
Qatar Re has confirmed Michael van der Straaten as the company's CEO. Earlier this year, he was appointed as acting CEO. The company also announced the appointment of Pantelis Koulovasilopoulos as chief underwriting officer, long tail & specialty; he previously served as deputy chief underwriting officer, long tail & specialty classes.
Related: People on the move in the P&C insurance industry: April 26, 2019