Streamline Your Claims Correspondence
Overview
On-demand Webcast
Cost: Complimentary
Brought to you by: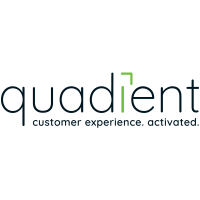 Insurance claims are a key "moment of truth" for policyholders where carriers have an opportunity to either make a positive impression and increase satisfaction and renewals, or deliver a frustrating experience that alienates customers and makes them consider alternative insurers. In this "Age of the Customer," policyholders demand personalized communications with a seamless end-to-end experience rather than a fragmented and confusing journey.
Join this complimentary webcast to discover how to streamline your claims correspondence throughout the full claims process, giving policyholders what they want and moving the relationship forward. You'll also learn:
The importance of understanding your customers' claims journey

How you can reduce time to value with pre-built templates for commonly used claims interactions

How to create, approve and deliver regulatory-compliant, accurate and personalized claims correspondence across print and digital channels, without help from IT
Register Now!
Featured Speakers:
Avi Greenfield

Senior Director of Product Management

Quadient

Avi Greenfield has over 20 years of experience in using technology solutions to build business value, with a focus on customer communications and content management strategy and delivery. He has worked with property and casualty insurance carriers as a consultant and supplier of technology solutions. As the head of product management for Quadient, he is responsible for driving the direction of the product portfolio to meet the needs of enterprise customers for managing omnichannel communications in complex and demanding environments. He previously worked in product management, business development, and analyst roles with companies including OpenText, HP, and Doculabs. Avi is a frequent speaker at customer and industry events on CCM and customer experience topics. He studied Marketing and Finance at University of Illinois at Chicago, and completed a Wharton Executive Education program on Business Analytics.