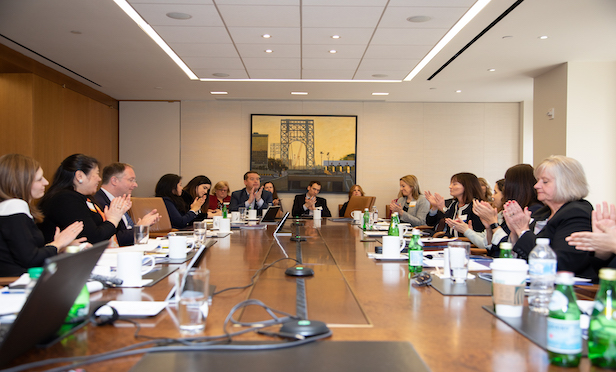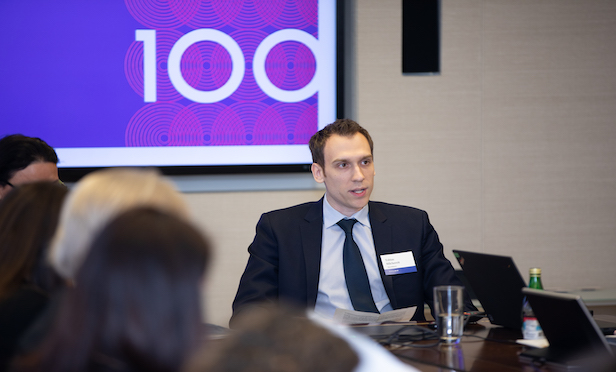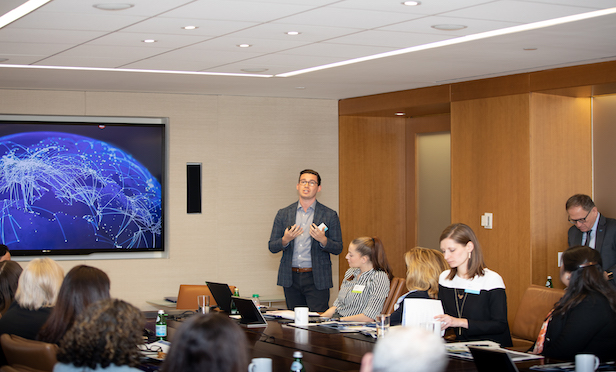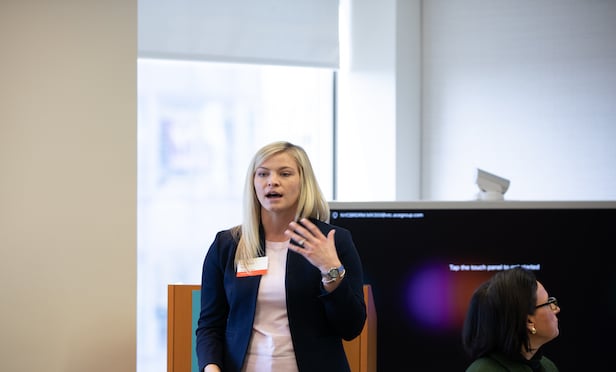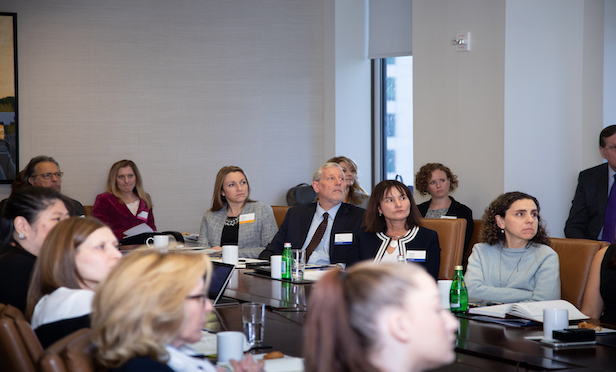 Advertisement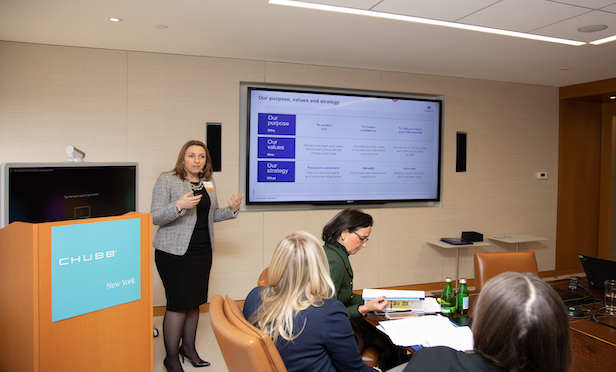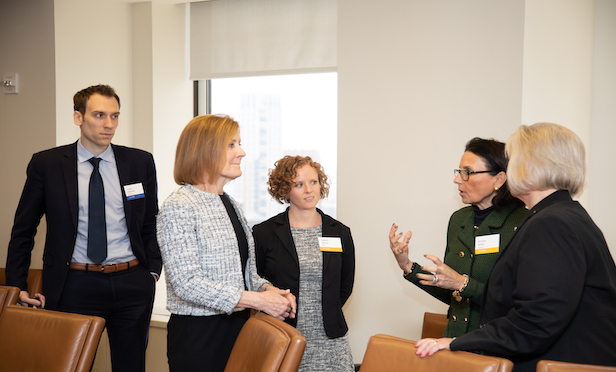 Last week, the Insurance Industry Charitable Foundation (IICF) hosted its annual IICF and Key Partners Media Day in New York City to celebrate the industry's shared philanthropy efforts and recognize the different charitable causes of 13 different insurance companies.
Thirteen of IICF's key partners — AIG, Aon, Assurant, AXA XL, Chubb, CNA, EY, Farmers Insurance, Hub International, Munich Re, Swiss Re, The Hartford and Zurich — presented their organizations' ongoing charitable efforts.
The presentations demonstrated the wide range of causes these organizations support and celebrated the collective impact of IICF and its partners' charitable efforts.
IICF executive leaders also presented the organization's goals for 2019 and discussed upcoming events.
Related: IICF raises $650K for Community Grants Program in night of charitable works
IICF presentations
The day began with presentations from industry partners on key IICF and industry initiatives. IICF CEO Bill Ross outlined the organization's event plants and goals for 2019.
Ross discussed IICF's Early Literacy Initiative and its partnership with Sesame Workshop to help give every child the opportunity to learn, read and write by delivering free literacy resources. In 2013, IICF and Sesame Workshop developed "Everyday is a Reading and Writing Day," a free bilingual multimedia program for children in underserved communities.
Further discussing IICF's 2019 agenda, Ross noted one major event on the calendar: IICF's annual Women in Insurance Global Conference which will be hosted June 12-14 at Sheraton New York Times Square Hotel in New York City.
Tobias Milchereit, senior consultant at MarshBerry, then presented the IICF Millennial Ideas Summit White Paper, "What Millennials Want." The report addressed the plaguing question throughout the insurance industry of how to engage the millennial workforce.
Partner philanthropy presentations
Representatives from several of IICF's key partner companies then gave brief presentations about their organization's charitable efforts of the last year or longer.
"It was a privilege to observe each of these companies presenting on their significant philanthropic initiatives," said Barbara Bufkin, chair, IICF International Board of Governors and Assurant, executive head of Business Development, in a statement. "And while individually impressive, what is truly unique is their collaboration in leveraging their own corporate social responsibility campaigns for scale and scope within the IICF, our industry's philanthropic foundation."
In the slideshow above, learn about a few of the causes P&C companies are championing in 2019 and beyond.
Related: IICF to honor Inga Beale as 2019 Trailblazer of the Year