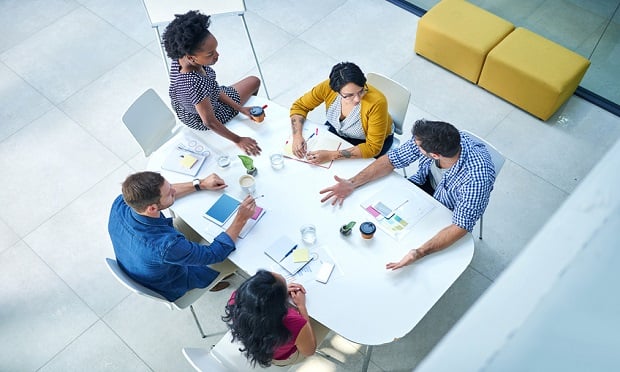 Some people may think a career in insurance means a boring desk job involving lots of filing and paperwork. Those people would be surprised to learn that working in insurance can be rewarding and less dreary than they expected.
Here are four reasons to consider a career in insurance.
No. 1: Endless career development opportunities
The insurance industry allows for plenty of advancement and career development. Professionals in the field also enjoy regular professional reviews and promotion opportunities, thanks to an abundance of paths and specializations one can pursue. What's more, the insurance industry workforce is getting older and retiring, meaning many positions will soon become available.
There are many options to pursue within the industry. Each one is important and demands different skills. Many of them allow employees to leave their desks often for interaction with customers, colleagues, agents and brokers.
Some of the different career tracks in the insurance world include:
Underwriting
Loss Control and Prevention
Finance/Accounting
Information Technology
Marketing
Sales
Customer Service Representative
Although these career paths are intertwined, insurance professionals can head into any of these specializations based on their talents and desires, then build onto that skill set. Furthermore, there are certain markets and demographics that the mainstream insurance industry sometimes fails to capture, so there are opportunities to access new markets.
No. 2: Constant demand for insurance
There is one undeniable fact about insurance: Individuals and businesses are always going to need it. Many businesses actually require insurance to be able to operate, such as workers' compensation packages for employees and motor vehicle liability insurance for drivers.
No. 3: Competitive compensation and benefits
Insurance is a large and lucrative industry. The work is technical and requires skilled and educated employees, so salaries are generally competitive, and employees enjoy great job security. Insurance companies also typically offer fantastic benefits. All of this is necessary to attract and keep top talent, which is essential as the insurance industry pushes forward in the digital age.
The insurance industry also is known for supporting and funding continuing education to help employees develop their knowledge and experience. Many companies will financially support workers who decide to further their education in an industry-related field of study.
No. 4: Rewarding work
Working in insurance is essentially selling peace of mind to people, and helping them restore their lives after a loss. There are a lot of risks in today's society. Insurance allows people and companies to focus on the important things without worrying about these risks.
Working in insurance is a chance to help people and sometimes help them navigate the worst days of their lives. Not many people in other fields can say they truly make a difference in people's lives when it matters most.
There are countless smaller advantages to working in insurance. It's not every day that aspiring professionals can find a career that is as secure, important, rewarding and lucrative as the insurance industry.
Emily Williams is a marketing specialist based in New York City. These opinions are her own.
See also: 10 reasons why an insurance career is great for millennials