A New Way to Look at Your Forms
Overview
[ON-DEMAND ONLY]
**If you have previously registered for this event, please click here, and log-in using the email you registered with to access the on-demand event.**
Date Recorded: Wednesday, February 13, 2019
Time: 2pm ET | 11am PT
Cost: Complimentary
Sponsored by: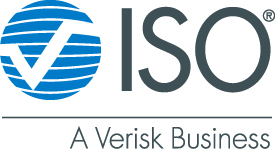 The insurance industry has had one constant since the beginning – change. Bringing new products to market is critical to keeping pace with customer needs and insurer profitability. However, the forms that come with launching a new product can be a compliance nightmare. New form analytics technology creates a different way to look at your forms and can help your organization easily compare documents and individual clauses, so you can shorten your product development and rationalization processes and reduce costly compliance issues.
Join this complimentary webcast to make sure you're not spending too much time on forms management/development. You will learn:
Best practices for forms management – focusing on accuracy and speed
How AI/automation can help you achieve profit goals, and get policies to market more quickly
How to prevent wording leakage and facilitate use of standardized language across the organization
Register Now!
Featured Speaker:
Ron Beiderman

Vice President, Commercial Lines Coverage Products, ISO.

Ron Beiderman is vice president of commercial lines coverage products at ISO. He has primary responsibility for overseeing the research, development, implementation, and maintenance of policy forms, for ISO's Commercial Lines programs. Ron is also the executive sponsor of ISO's Mozart Form Composer, a forms management, product development and analytics platform.

He plays a key role in ISO's emerging issues initiative, writing on emerging issues such as drones and cyber insurance.

Mr. Beiderman's expertise has been featured in a wide range of business and insurance media, including CNBC.com, Independent Agent, Insurance Journal, and Rough Notes. He has also represented ISO at numerous industry forums where he has spoken on emerging issues, machine learning in insurance, additional insured issues, construction defect coverage issues, and general liability trends and developments. He started his career at ISO and has held positions in the Commercial Property, General Liability, and Specialty Commercial Lines Divisions.

Ron graduated with a bachelor of science degree in political science and communications from Rutgers University and has earned the designation of Chartered Property Casualty Underwriter (CPCU).