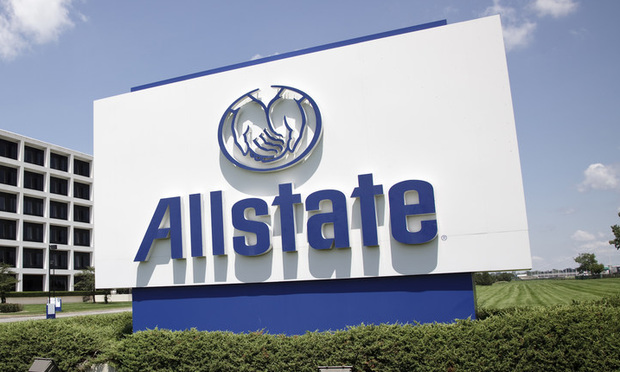 Allstate Insurance has denied coverage to three people injured when an independent contractor working for a medical transportation company suffered a stroke and hit an oncoming truck, arguing its policy with the driver excluded damages if the car was serving as a "vehicle for hire."
LogistiCar does not provide vehicles or insurance for drivers
The insurer's complaint said the driver was using his own vehicle to shuttle riders for Atlanta-based LogistiCare, which operates in 41 states and bills itself as the "the nation's largest provider of of non-emergency medical transportation for state governments and managed care organizations" when the accident occurred in March.
Related: How to protect drivers without killing Uber
According to Allstate's complaint, LogistiCare "employs contractors to provide transportation for patients to and from medical appointments" and "does not provide vehicles for its drivers and does not provide insurance for the vehicles used for transport."
In a statement, LogistiCare said that, "while we cannot comment on pending litigation, we can confirm that LogistiCare is a broker of non-emergency medical transportation. LogistiCare does not own the transportation providers or vehicles, nor employ the drivers."
The driver, 72-year-old Otis Heath, died within a week of the accident.
Driver died after suffering stroke
According to court filings, Heath was on Ga. 4 in Jefferson County on the morning of March 9 when he suffered a stroke and crossed the center line, hitting the trailer of a tractor-trailer heading the other way and continuing on for more than 300 feet before coming to a stop.
Heath was carrying two passengers, Jessie Habersham and Pearl Adams, both of whom suffered injuries, as did the truck driver, Linwood Robinson.
None of their injuries were life-threatening, but Habersham was hospitalized.
Heath, of Norwood, died March 15, according to an obituary.
Related: An evolving auto industry requires new coverage options
The following month, the plaintiff's attorney filed suit on Habersham's behalf in Warren County Superior Court. The attorney did not send Allstate a demand letter prior to suing.
Allstate had the case removed to the U.S. District Court for the Northern District of Georgia on Monday.
Allstate named Heath's estate, the three injured parties and LogistiCare as defendants in the declaratory judgment action. It said the deceased man carried a policy with bodily injury coverage of $100,000 person and $300,000 per incident, and $50,000 in property damage coverage.
Policy language
Among the policy language was a stipulation stating: "We will not pay for any damages an insured person is legally obligated to pay because of bodily injury or property damage arising out of the use of your insured auto while used to carry persons or property for a charge, or any auto you are driving while available for hire by the public."
"Allstate is not required to provide Respondent Otis Heath with coverage, indemnity, or a defense for bodily injury or property damage arising out of the collision because at the time of the collision, respondent was using his vehicle as an instrumentality of an automobile business," it said.
On a section of its website soliciting transportation companies and drivers, LogistiCare says it works with a risk management and insurance company to address "challenges faced by our network in obtaining competitively priced insurance" and also seeks volunteer "community drivers."
"You'll be helping others remain independent, hopeful, and healthier," it says. "And we'll provide you with reimbursement for your services based on your per-trip mileage."
Similarities to ride-sharing, but without supplemental coverage
The company's contracting with drivers using their personal vehicles to transport passengers seems to resemble the services of ride-sharing services such as Uber and Lyft. Both of those services, however, provide supplemental third-party insurance coverage to drivers whenever they are using the app to communicate with, pick up or deliver a passenger.
Related: Lyft driver's lawsuit against his personal automobile insurer dismissed
Greg Land ([email protected]) covers topics including verdicts and settlements and insurance-related litigation for ALM Media publication, the Daily Report, in Atlanta.