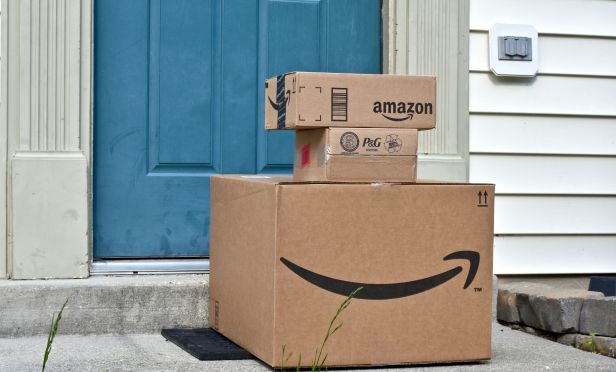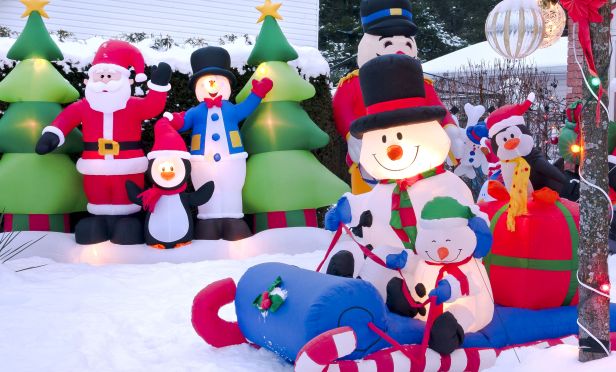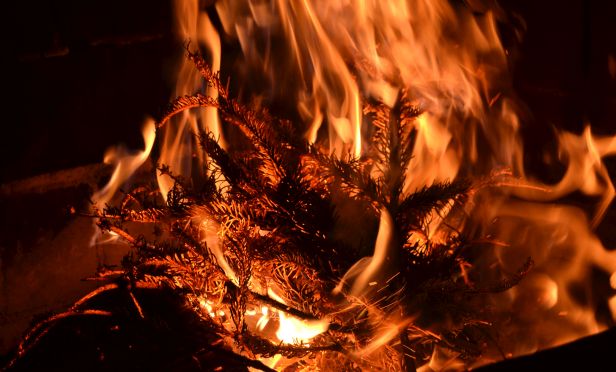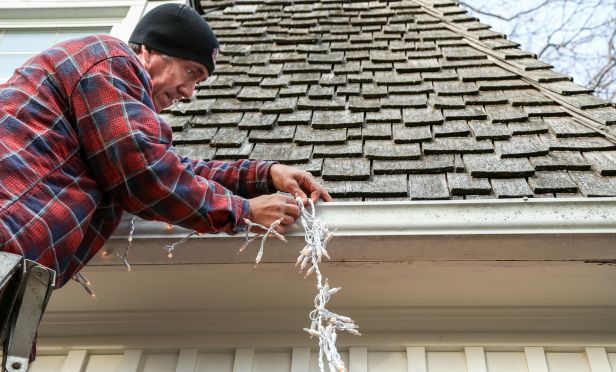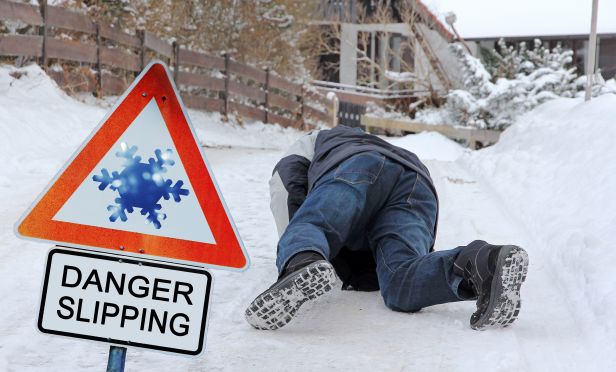 Advertisement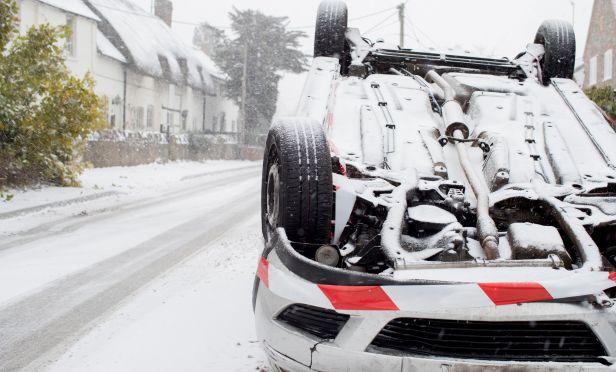 The holiday season is a time of year filled with joy — but unfortunately, it's also a time filled with risk.
From car accidents to decorating injuries and home fires, there are many dangers to be aware of in the midst of holiday celebrations — including porch pirates vying for a chance to swipe unattended deliveries.
Frequency of holiday hazards
New research from InsuranceQuotes has assessed a variety of seasonal risks in its 2018 'Holiday Hazards' study. They asked asked 1,000 American adults to report the frequency of certain holiday hazards, including an increased risk for fires caused by cooking mishaps and candles, the vandalizing of outdoor holiday decorations and the growing threat of thieves swiping deliveries from unattended front porches.
The findings in the photo gallery above serve as a reminder that the holiday season requires an extra dose of vigilance and caution.
Porch pirates
According to the retail marketing research firm Shopify, U.S. consumers are expected to spend $123.4 billion in online purchases during the 2018 holiday season — which is a striking jump from $91.2 billion spent just two years prior.
But the added convenience of online shopping has given birth to an entirely new criminal enterprise known as porch piracy.
Related: A dozen ways to prevent theft during the holidays
"Unfortunately, porch theft is a difficult problem to address," says Monica Eaton-Cardone, co-founder and COO of the risk-mitigation firm Chargebacks911. "While there are organized groups who engage in this practice, it is most often a crime of convenience; the thief sees a package sitting unattended, and simply grabs it. Delivery confirmation can help by serving as evidence for a transactions dispute, but it doesn't prevent the root of the issue: the theft."
High-tech solutions to package theft
In an effort to address this growing problem, security firms, delivery services and online retailers have tried to find both low- and high-tech solutions to porch piracy over the past several years.
For instance, a service known as BoxLock provides homeowners with a smart padlock designed to protect deliveries by scanning packages so that delivery drivers can unlock a storage box on the customer's porch. Only packages addressed to the customer — and that are actually out for delivery that day — will unlock the BoxLock.
There's also a service called Landport, which is a secured delivery drop box homeowners can install on their porch or stoop. The box is bolted to its location and features an electronic keypad on which a delivery driver enters a unique access code to open the lid.
Amazon — the country's largest online retailer — has also tried coming up with some high-tech security solutions of its own. For instance, last year the e-retail giant unveiled the Amazon Key, which has a fairly simple premise: When a delivery arrives at your house and you're not home, the courier scans a barcode that sends a request to Amazon's cloud. If it's approved Amazon remotely unlocks your door and starts recording video through the online retailer's Cloud Cam.
The delivery is left inside the house, the courier relocks the door, and the customer gets an instant notification that the delivery was just made (accompanied by a short video showing the successful drop off).
Risk of injury, dangerous winter weather
The holidays also present an increased risk of injury from both careless decorating and dangerous winter weather.
"It's the holidays, which means people are often rushed," says Robert Trask, an independent insurance agent with Liberty Mutual. "When you combine this with wacky winter weather, it's a recipe for increased risk."
Related: 5 ladder safety tips for the holidays, or anytime
Here are a few tips to stay safe while decking the halls or driving over the river and through the woods to grandmother's house:
Check your ladders: When stringing lights and decorations, be sure to use a proper ladder that is thoroughly checked for loose screws and broken hinges or rungs, with another person supporting the base.
Use the right ornaments: Use unbreakable ornaments wherever possible. If you have particularly small or fragile ornaments — or ornaments resembling food — make certain they are out of reach from children and pets to avoid lacerations or choking hazards.
Proper heavy lifting: Also common during the holidays is back injuries and muscle strain. When lifting heavy items including Christmas trees — which can run from 50 to 70 pounds in many cases — remember to lift with your legs; not your back.
Inspect your vehicle: According to Nicole Firebaugh, manager at the Illinois-based Preventative Maintenance Repair shop, the holidays are a great time to take stock of your vehicle's performance and make important repairs before hitting the road. "One major step to avoid hazards is to have your car checked by your mechanic ahead of time if you plan to travel," Firebaugh says. "Take your car to a mechanic a week beforehand, have them find an issue and repair it before you leave. That's a lot better than discovering a major problem while you're on the road."
Be alert for other drivers: According to Dave Delaney, chief marketing officer for Owner Operator Direct, a trucking insurance company, holiday drivers should pay particular attention to the risks posed by other drivers. In addition to the increased prevalence of drunk driving during the holidays, Delaney says it's also important for drivers to recognize that there are high numbers of out-of-town visitors on the road in any given location during the holidays, and these visitors are "way more likely" to be distracted drivers.
Related:
8 tips for safer travel during the holidays
6 holiday safety tips to protect your home
15 ways to avoid home insurance claims during the winter holiday season