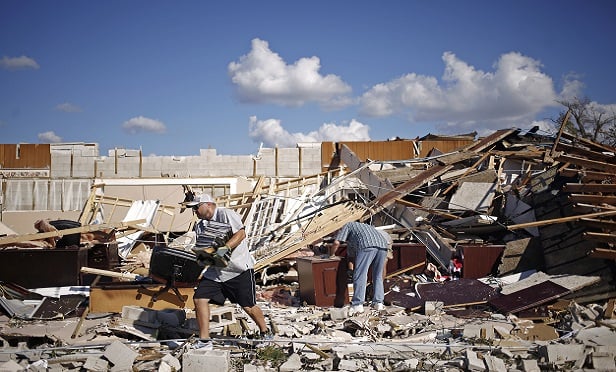 The 2017 hurricane season was one of the most active on the books with three category 4 hurricanes making landfall, leaving millions of people without power and causing $265 billion in damage. An even more epic winter followed: the U.S. was pummeled by snow beginning in early October through April with a record four Nor'easters hitting in March.
Despite all the preparedness hype at the start of each hurricane season, a recent survey by Cummins Home Standby Generators found that most people (75%) still wished they had been more prepared for the storm. In fact, 52% wanted more food and water; 47% desired flashlights, batteries and phone chargers; and 66% wished they had backup power for their homes.
With Tropical Storm Gordon and Hurricane Florence this year, we are reminded once again about the importance of emergency weather preparedness. I cannot over-stress the importance of being prepared for disasters, and this survey shows people are still not prepared enough.
Related: Learning from Hurricane Irma: Properly insuring & protecting your business
Breaking down the data
Survey respondents also experienced significant inconveniences and financial setbacks. Half (51%) said they had to leave their home to stay at hotels or with family or friends. Of those that stayed in hotels, 72% had to stay up to a week at an average cost of $528. Not surprisingly, 45% of homeowners suffered property damage, with an average cost of $3,743.
In addition to causing uncomfortable, even dangerous living conditions, hurricanes and power outages can be disruptive to everyday life. The survey revealed the average employed respondent had to take six days off from work due to the disaster, utilized valuable personal or vacation days, and in some cases, may not have gotten paid.
Related: Hurricane preparation step-by-step: What to do as a storm approaches
Of the respondents with school-aged children, 79% missed an average of seven days of school. Three in four (75%) stated their social lives were impacted, from not going out or seeing family and friends to even skipping vacations.
The survey also highlighted the emotional toll of hurricanes and power outages.
More than half of respondents (58%) were more stressed, and 30% were more tired due to the disasters. While 21% said they were sad, nearly 48% said going through a hurricane made them appreciate things more. View the Cummins infographic to learn more about the emotional and financial toll severe weather can have on people.
Proper disaster prep
It's vital that homeowners and their families take disaster preparation seriously and it's not just about having some water, flashlight and a few granola bars. People need to plan ahead, from getting flood insurance 30 days out if you are in a flood zone to considering backup power. These two investments alone can save homeowners thousands of dollars from food spoilage, hotel stays, flooding and mold remediation.
Disaster prep kits should also have enough water and food for at least 72 hours, medication, first aid kit, device chargers and extra batteries. Copies of important documents and a NOAA weather radio are key to any disaster kit. Consider having $100 in small bills and a paper map or your area, should ATMs and GPS services lose power. Keeping an extra prep kit in the car can help if you are away from home if disaster strikes.
Related: 9 things to know when preparing for a natural disaster
Cheryl Nelson is an Emmy-nominated and AP award-winning natural disaster preparedness expert and AMS certified meteorologist – a timely profession in today's world. She can be reached at CherylBNelson27@gmail.com.