How to positively leverage shifts in the telematics ecosystem
Overview
[On-Demand]
Sponsored by:

As telematics continue to evolve, it is important for you to understand the transforming insurance ecosystem so you can operate and manage successful UBI programs that benefit both your organization and policyholders, regardless of changes in technology. Technology has given us the opportunity to enhance consumer experience and engagement across the insurance lifecycle, starting with leveraging existing integrations with quoting and underwriting.
Join this complimentary webcast to discuss:
How to more effectively implement and scale your UBI programs
How a single-point of entry can help you better manage complex driving data from variable sources
What to consider when shaping models to be adaptable in the changing face of mobility
Ways to create consistency for consumers and keep them informed of their risks
Register now!
FEATURED SPEAKER: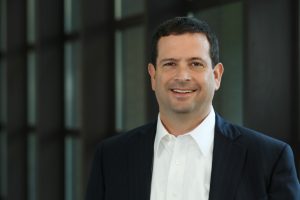 David Lukens Director, Global Products LexisNexis® Risk Solutions
David Lukens is Director of Global Products for LexisNexis Risk Solutions, where he is responsible for telematics and geospatial risk solutions for the global insurance markets. Since joining LexisNexis in 2010, Lukens has also led several key data and advanced analytics initiatives, including building out solutions for identity risk management, driver discovery and policyholder retention.
Prior to joining LexisNexis, Lukens was Product Development Manager with AIG's personal lines auto group, where he was responsible for building and delivering new multivariate rating models for the agency and direct distribution channels. He has also managed claims operations in AIG's personal lines auto group, serving as process leader for both the physical damage and casualty areas.
Lukens holds a bachelor's degree from Cornell University and a master's degree from the University of Delaware.