Benchmark your business – 2017 home insurance industry loss trends
Overview
On-demand
Cost: FREE
Sponsored by:

Homeowners insurance carriers are increasingly challenged to reduce risk and price products as accurately as possible, but a lack of knowledge about peril-related trends creates stumbling blocks to achieving that goal. To overcome these challenges, you need a better understanding of current market conditions and how home insurance industry dynamics continue to evolve.
Join this complimentary webcast to get a detailed look at the top emerging economic trends in the home insurance industry across time and geography. With access to this information, you will be able to:
Benchmark your performance against the rest of the industry
Achieve more accurate, precise pricing to improve profitability
Better assess and select by-peril risk at the geoblock level
Identify untapped opportunities for business growth
Register now!
Featured Speakers: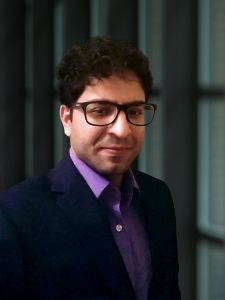 Prince Kohli, ACAS Manager, Statistical Modeling LexisNexis Risk Solutions
Prince Kohli is a Manager of Statistical Modeling at LexisNexis® Risk Solutions. In this role, Prince produces predictive model solutions for Homeowners and Commercial Auto lines.
Prince has over six years of experience in Personal Auto and Commercial Specialty lines. He is an expert in insurance pricing and reserving. Prior to joining LexisNexis Risk Solutions, Prince held an actuary position at both GEICO and AIG. He is an Associate of the Casualty Actuarial Society and holds a Master's degree in Statistics from University of Akron.
Laura Frisbie Statistical Modeler LexisNexis Risk Solutions
Laura Frisbie is a Statistical Modeler at LexisNexis Risk Solutions. In her role, Laura produces industry analysis and model solutions for P&C insurance. Laura works primarily on predictive modeling for pricing and underwriting auto and property insurance.
Prior to joining LexisNexis, Laura worked as a financial lines pricing actuary at AIG and as a civil engineer at URS Corporation. Laura holds a B.S. in Civil Engineering from Georgia Tech. She also earned a M.S. in Actuarial Science and M.S. in Mathematical Risk Management from Georgia State University. She is currently a student of the Casualty Actuarial Society and is pursuing her Associateship in the Casualty Actuarial Society (ACAS) designation.