Following the election of Donald Trump and his campaign comments on acts of harassment as "locker room talk" in 2016, a number of celebrities ranging from television stars to news media reporters and even U.S. Senators and House members, were caught in a "me too" movement of allegations by women of sexual harassment, assault and inappropriate activities. Some of these incidents had taken place as many as 40 years earlier.
Like the sexual activities of clergy that cost the Roman Catholic Church millions of dollars in settlements, the public learned that many of these accusers had been "paid off" by the alleged attackers, sometimes with public funds.
Headline and TV news coverage served as a wake-up call to employers and institutions that the days of male domination was coming to an end, a warning that caused many corporate human resource, legal and risk management personnel to wonder what would happen when some of their employees – or executives – were accused of being sexual predators.
The cost to defend
Defending such allegations is expensive, whether or not they are true, and that is part of the problem. If an employee or associate is wrongfully accused and is terminated, the entity is then exposed to a "wrongful termination" claim. If, on the other hand, the individual admits to the allegation(s) despite any statute of limitations, a settlement may be needed to resolve the matter, and the employee or associate terminated.
The cost in bad publicity alone can be horrendous, and the reputation of the organization (as well as the involved individual) ruined. Many entities are calling in human resource experts to conduct classes or training sessions with employees to try to prevent future situations. However, with the amount of turnover in today's workforce, such classes are needed more often than annually.
Related: Protecting schools from risk exposures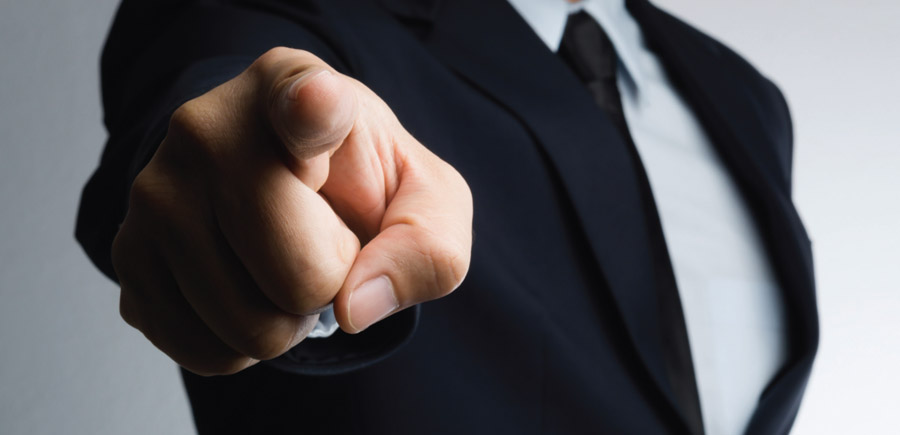 Each claim must be investigated on its own merits, including the circumstances and the proof provided by the parties involved. (Photo: Shutterstock)
Examining the allegation
An accusation of some alleged act that occurred more than a year earlier has to be suspect. There may well be valid reasons the alleged victim did not come forward sooner, but the delay and nature of the allegation may also have some ulterior motive, such as revenge, some psychological problem, or even blackmail. The accused employee or associate should be permitted a face-to-face encounter with the accuser, with the corporate representative (human resources, legal or risk management) present.
If an insurance company is involved, their claims representative should also be present. It must be determined exactly what is being alleged; this might be anything from innocent touching, such as a hug or (as occurred with President George W. Bush, a "neck massage" of the female German chancellor) some other innocent gesture that was neither sexual in intent nor physically harmful. On the other hand, it may be serious: genital exposure, inappropriate touching or groping without consent, or rape.
It is necessary to know what kind of proof the accuser has besides his or her own memory. If possible, record what each party says was actually stated at the time of the incident. "I told him to stop" might have a different effect than, "I was too shocked to say anything," which the accused might have interpreted as consent, when it was not.
Find out the circumstances of why and how the two individuals came to be alone (if they were) or whether there were witnesses. Was alcohol consumption or drug usage involved? If either party discussed the incident with anyone else, that person should be contacted.
What insurance coverage applies?
In many, if not most states, some form of mental anguish or emotional distress is considered to be an "injury" for purposes of a liability policy. However, it would be the rare case that would involve physical "bodily injury" or a covered "personal injury" under a homeowners or commercial general liability policy. For employers named as co-defendants, however, depending on the policy language, an employment practices or D&O policy could potentially apply to an allegation of sexual harassment by an employee, former employee or outsider.
The problem with these and other liability policies is that a coverage denial, if the coverage would otherwise apply, cannot be made if the allegations of the claim or suit are denied by the accused person and are potentially "groundless, false or fraudulent," even though that phraseology appears only in the homeowners liability coverage forms.
If a claim might fit the coverage, the insurer may have to provide an investigation and defense under a reservation of rights until it is first determined whether the insurance does apply to the allegations, and second, whether the insured person is actually liable. In sexual abuse, harassment or similar allegations of a wrongful act, evidence of the validity of the claim would bar coverage.
A Homeowners Section II – Liability or Personal Liability form usually contains specific exclusions for "bodily injury" that arises out of "sexual molestation, corporal punishment or physical or mental abuse." (The commercial general liability policy does not have such an exclusion.)
While the definition of sexual harassment might include sexual molestation or mental abuse, harassment is not a term used in these policies, and can have a wide-ranging definition, from any inappropriate spoken words, observation of a sexual nature, inappropriate touching that does not injure, or a misconstrued gesture. The Webster's New World Dictionary defines "harass" as "to trouble, worry, or torment, as with cares, debts, repeated questions, etc." and "to trouble by repeated raids or attacks, etc., harry."
Sexual harassment is not separately defined in the Second Edition. When one party accuses another of sexual harassment, there is no particular legal definition beyond the typical understanding that it means "unwanted sexual advances" or requests for sexual favors and other verbal or physical coercion or harassment of a sexual nature. It is, however, a form of sex discrimination in violation of Title VII of the Civil Rights Act of 1964, subject to EEOC investigation and penalties for any employer who allows it to occur, another motivation to stop it before it occurs.
A directors & officers liability (executive protection form) covers a "wrongful act," which is often defined as "(a) any error, misstatement, misleading statement, act, omission, neglect, or breach of duty committed, attempted or allegedly committed or attempted by an Insured Person in his or her Insured Capacity, or for purposes of coverage under Insuring Clause 3 by the Organization, or (b) any other matter claimed against an Insured Person solely by reason of his or her serving in an Insured Capacity."
However, an exclusion (e) applies to any actual "bodily injury, mental anguish, emotional distress, sickness, disease or death…." Further, it could apply vicariously against an officer or director if committed by someone under their supervision, whether the officer or director was aware of the harassment or not.
Employment practices liability forms also uses terminology such as "wrongful act," although as both these forms and D&O forms are "claims made," the date of the alleged act is very important in determining if coverage might apply. Further, the definition of "wrongful act" implies that the claimant/plaintiff is or was an employee, not an outsider, and exclusions apply to "criminal, fraudulent or malicious acts…."
Related: Shaken bake: Sexual harassment suit against bakery owner a recipe for disaster for broker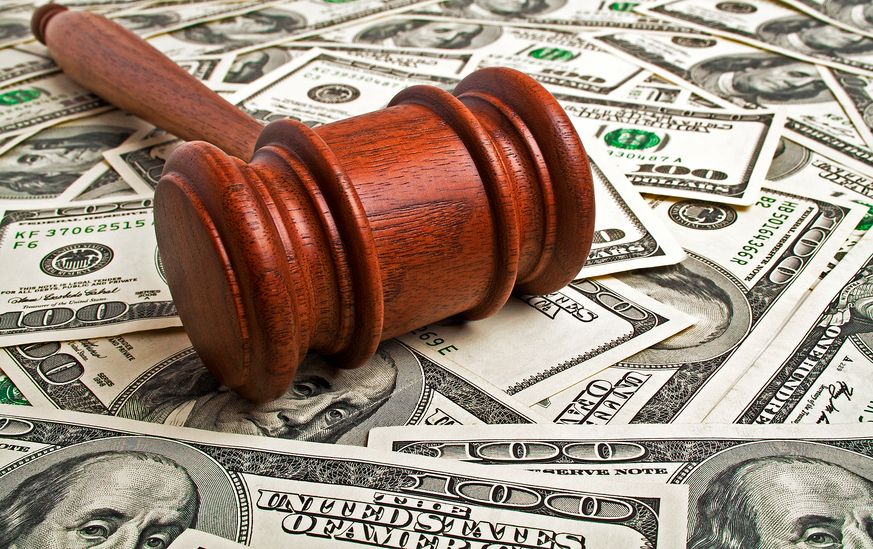 Insurers should consider the possibility of mediation or a settlement for some claims depending on the circumstances involves. (Photo: Shutterstock)
Determining damages
The insurer must be cautious about assessing damages; in a well-publicized case a jury might award millions of dollars in punitive damages. Often the claimant may actually have few verifiable damages beyond alleged bad memories or emotional discomfort. Very few executives, officers or employees, if there is no coverage, can afford the costs of such litigation, win or lose.
But if the insurer is defending a questionable, or even doubtful, claim under a reservation of rights where the insured person has denied the allegations, unless there is a "written consent to settle" clause in the policy, the insurer should consider a possible opportunity for mediation or settlement, even though the accused has not been proven guilty or denies fault. That said, if the allegations and demands of an employee or former employee have either blackmail, revenge or retaliation for a legitimate termination or other disciplinary action at their root, the claim should be denied and vigorously defended in court unless liability is proven.
It is likely that events in late 2017 will lead to an increase in sexual harassment claims or lawsuits; many may be barred by statutes of limitations, one defense factor that should be examined early in the claim. Another involves the relationships between the accuser and the accused, and whether the harassment is verified.
If insurance coverage applies, the claims representative (attorney or adjuster) should proceed with extreme caution, usually under a reservation of rights agreement, discussed and acknowledged by the accused. For individuals not in an employment situation, additional caution is needed, and every aspect of policy language should be fully understood by all parties.
Ken Brownlee, CPCU, ARM, ALCM, (kenbrownlee@msn.com) is a contributing editor to Claims magazine, and author of Casualty Insurance Claims, IV, published by Thomson Reuters West.