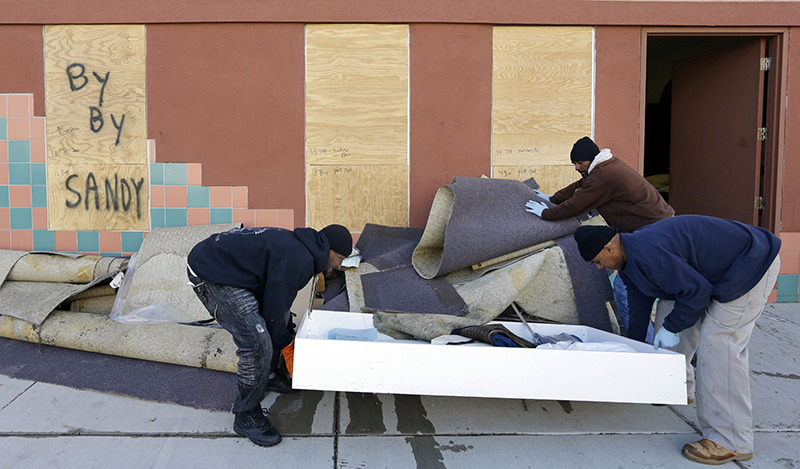 This story is reprinted with permission from FC&&S Legal, the industry's only comprehensive digital resource designed for insurance coverage law professionals. Visit the website to subscribe.
A New Jersey appellate court in a Superstorm Sandy case has ruled that, in the absence of a "special relationship," an insurance broker had no duty to provide a commercial property owner with quotes for higher flood insurance policy limits.
The case

Superstorm Sandy flooded and damaged commercial facilities owned by C.S. Osborne & Co., Inc., in Harrison, N.J.
Osborne sued Bollinger, Inc., which had served as its insurance broker from 2001. Osborne asserted claims of professional negligence and related claims against Bollinger, contending that its flood insurance policy provided only $1 million of coverage, which was well below the amount of damage to Osborne's facilities. Osborne alleged that Bollinger had a duty to provide quotes for higher policy limits.
For its part, Bollinger contended that it was not required "to advise a client of the need to raise its already existing limits or to provide any other manner of risk assessment services absent a 'special relationship[,]'" which Bollinger asserted had never existed.
Osborne countered that a "special relationship" did indeed exist. It contended that the relationship not only required Bollinger to advise it of higher policy limits, but also required Bollinger to solicit additional quotes for higher flood insurance limits and offer the quotes for higher coverage to Osborne.
The trial court disagreed with Osborne and granted summary judgment to Bollinger; Osborne appealed.
The Appellate Court's decision

The appellate court affirmed, holding that Bollinger had no duty to provide quotes for higher policy limits.
In its decision, the appellate court explained that, under New Jersey law, absent a special relationship, there was "no common law duty of a carrier or its agents to advise an insured concerning the possible need for higher policy limits upon renewal of a policy."
The appellate court rejected Osborne's argument that Bollinger had notice of the risks associated with the property that gave rise to a duty to Osborne because:
Bollinger was its exclusive broker for more than a decade;
Bollinger would unilaterally review its insurance and make recommendations;
Bollinger had obtained additional flood limit quotes for an Osborne location in Missouri;
A Bollinger's representative had toured the New Jersey facility on multiple occasions; and
Bollinger had a long relationship with Osborne's president through their positions on an outside board.
The appellate court noted that Bollinger had told Osborne that "[h]igher limits or sub-limits may be available so please advise us if you are interested in higher limits options so that we may secure quotations for your consideration." In the appellate court's view, Bollinger never told Osborne anything that would reasonably have caused Osborne to rely on its quotes as recommendations for the proper amount of insurance coverage.
The appellate court concluded by rejecting Osborne's contention that, under the National Flood Insurance Act of 1968, Bollinger's duty was in the public interest and that reasonable skill, judgment, and experience dictated that Bollinger should have known the $1 flood limit was inadequate. The appellate court reasoned that an insurance broker was "not an insurance consultant," and that if Osborne had wanted an insurance consultant, it could have retained one. The appellate court concluded:
Bollinger's policy proposal clearly stated it would receive payment from the insurer or another third party, and Bollinger did nothing to suggest it worked for anyone else.
The case is C.S. Osborne & Co., Inc. v. Charter Oak Fire Ins. Co.
Related: Did emails settle a Superstorm Sandy claim before the insured brought suit?
Steven A. Meyerowitz, Esq., is the director of FC&S Legal, the editor-in-chief of the Insurance Coverage Law Report, and the founder and president of Meyerowitz Communications Inc. Email him at smeyerowitz@meyerowitzcommunications.com.