Over the past decade, thousands of United States property owners have experienced the devastating consequences of such natural catastrophes as flood, fire, earthquake, wild fires and windstorm.
Combined, these catastrophic events have increased in severity and frequency, causing billions of dollars in losses and hundreds of fatalities and injuries in recent years.
Indeed, the period from 2008 to 2015 is on record as the most expensive for insured losses from convective events, which include severe thunderstorms, tornado, hail, lightning and flash flood. Windstorm losses continue to cause the most catastrophe damage; fire remains the most frequent cause for displacement; and tornadoes' share of U.S. catastrophe losses is rising rapidly.
In 2015 alone, there were 10 weather and climate disaster events with losses exceeding $1 billion each across the United States. These events included a drought, flooding, severe storms, wildfire and a winter storm, according to the National Oceanic and Atmospheric Administration.
In case you've forgotten that it's still hurricane season, which extends to Nov. 1, Hurricane Nicole has now been classified as a hurricane, and it's projected to hit Bermuda as a category 2 storm Wednesday night into Thursday.
Here are six tips to help you to get ready for the next storm:
Related: Hurricane categories explained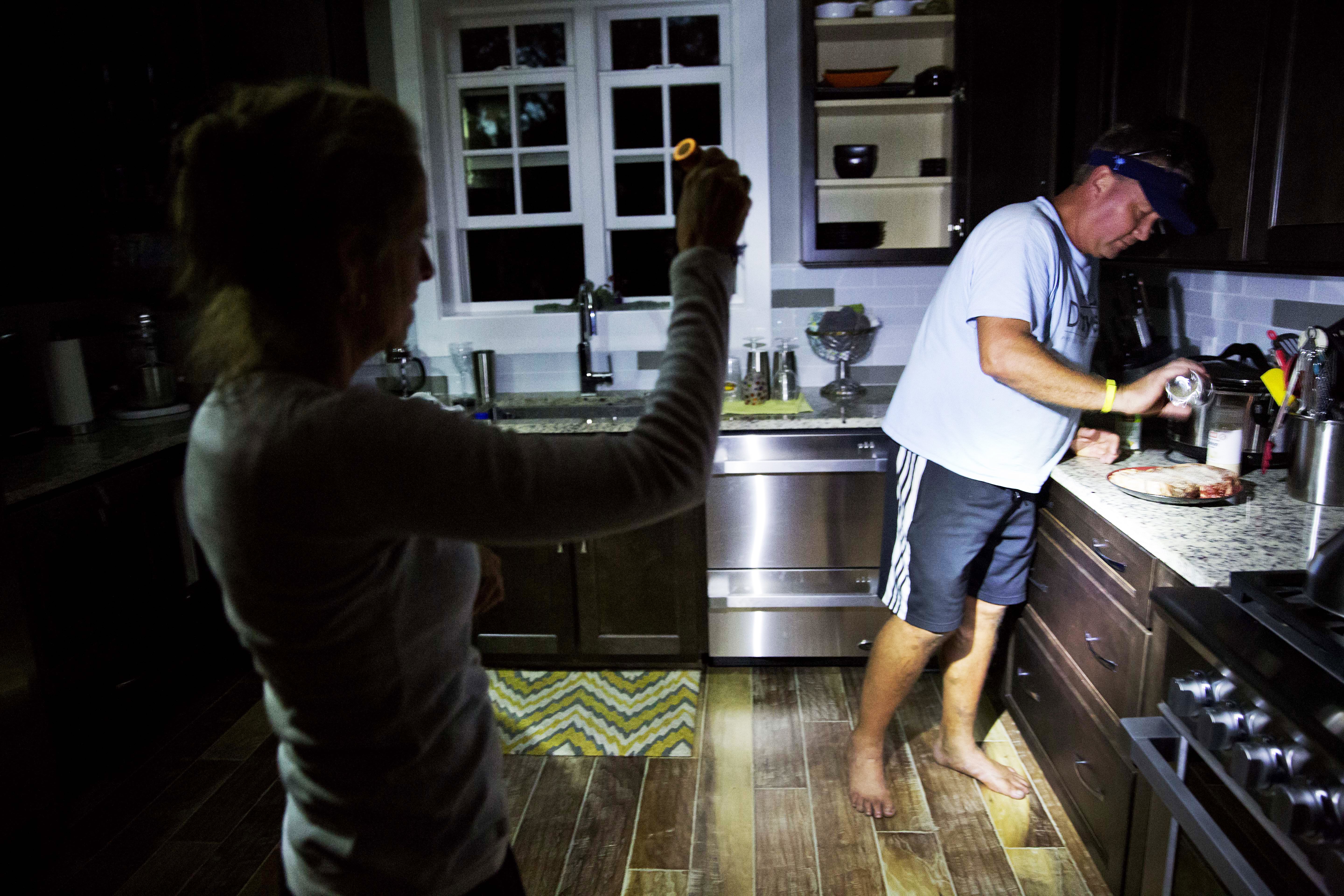 Missy Zinc, left, holds a flashlight for her husband Shawn as he prepares steaks for them to grill as they spend another night without power from Hurricane Matthew in Hilton Head, S.C., Sunday, Oct. 9, 2016. (AP Photo/David Goldman)
1. Assess the damage — safely
Although Hurricane Matthew is gone, it is certainly not forgotten for thousands. If you're among those affected by the storm, here is a quick checklist on what to do when returning to your home:
Return to the damaged site only during daylight hours.
Wear a respirator, hard hat, goggles, gloves and watertight boots with steel toes if you decide to clean up the property yourself.
Stay away from damaged buildings or structures that have not been examined or certified as safe by public safety officials.
Watch out for broken glass, downed wires and exposed nails.
Do not turn power on or off, or use an electric tool while standing in water.
If damage is water related, turn off the power at the main breaker.
Clean all hard surfaces such as concrete flooring, wood and metal furniture with hot water and laundry or dish detergent.
Be sure to shower and change clothes after leaving a mold site.
Related: 6 tips for safely cleaning up household hazardous waste after a storm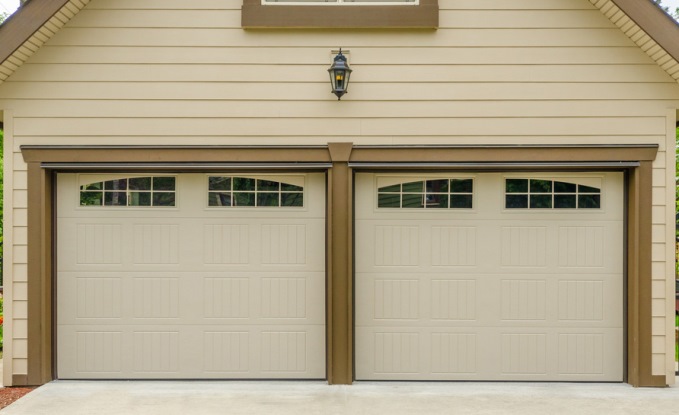 Your garage door—the largest potential opening in your home—is another vulnerable point. (Photo: Shutterstock/karamysh)
2. Retrofit for hurricane mitigation
A number of hurricane-prone states like Florida are actively promoting simple, cost-effective retrofits to make buildings more hurricane resistant. From roof reinforcements to leak-proof window shutters to vertical bracing of garage doors, these changes can help prevent your home from sustaining extensive damage in the future.
After one particular nasty storm that left a home in Florida with some damage, the homeowner decided to replace his garage door to meet the building code for Miami-Dade. The new garage door cost approximately $2,800.
Soon after the upgrade, the client, whose home was insured for $1.3 million, suffered damage from Hurricane Wilma. Fortunately, the garage door was able to withstand the hurricane-force winds, limiting the damage. In addition, the deductible was 2 percent instead of 5 percent due to the new garage door. The deductible applied to this loss was $26,000, rather than $65,000, saving the client $39,000.
Related: Let it blow: 5 steps to make your home resistant to high winds and hurricanes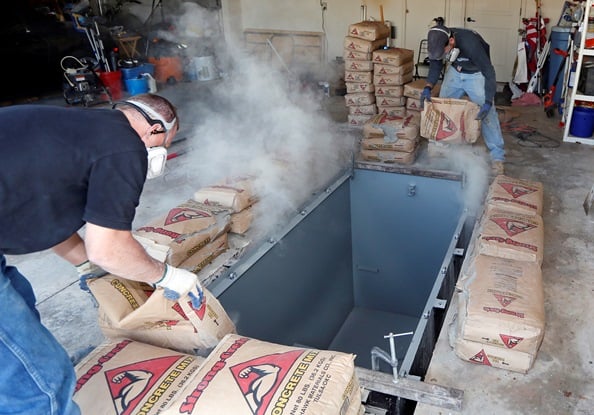 In this May 1, 2014 file photo, Jim Hohnsbehn, left, and Jacob Ortiz, of Thunderground Storm Shelters, pour bags of concrete around the sides of a storm shelter during an installation into the garage of a residence in Oklahoma City. Sales of safe rooms are on the rise since a series of devastating twisters hit the Midwest and South in recent years. (Photo: AP/Sue Ogrocki, File)
3. Build a safe haven
Residential safe rooms are becoming more popular as families seek protection from violent tornadoes, a thousand of which occur on average every year in the United States, leading to approximately 60 fatalities, according to the National Centers for Environmental Information. For residents in tornado or windstorm prone areas, a safe room or pod in a home can be used as a temporary shelter and also may serve as a place to secure valuable items.
Designed to meet stringent specifications set by the Federal Emergency Management Agency and the International Code Council, a safe room is a hardened structure constructed to provide near absolute protection from tornadoes and hurricanes.
If your house was spared by Hurricane Matthew, now is not the time to roll the dice again. Taking proactive measures such as building a safe haven could potentially save your life and the lives of your loved ones.
Related: 6 ways to tornado-proof your home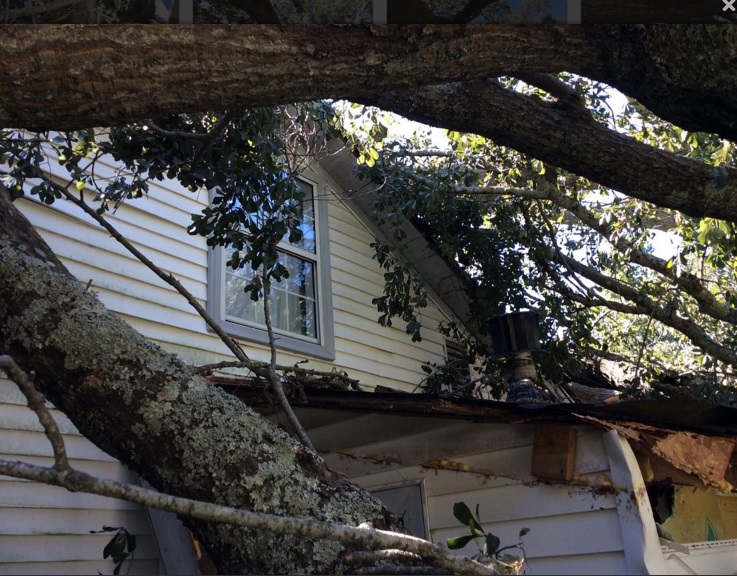 Property owners need to have a plan in place to minimize damage to vacation homes and obtain repairs promptly. Here, a 100-year-old oak tree fell on a house in Charleston, S.C. (Photo: Spex Report)
4. Secure secondary or seasonal homes
The hurricane season is far from over for many living in the Southeast and along the Eastern seaboard. With Hurricane Matthew top of mind, now is the time to think ahead and work with your agent on assessing your property's vulnerability to natural disasters. An agent can help to
Register properties in a database to identify whether they are in the path of a storm,
Inspect properties to determine their ability to withstand a loss,
Provide guidance on steps that can be taken as a storm approaches, and
Offer post storm assistance to reduce further loss.
Take the case of a homeowner with a secondary home in Florida who knew from prior experience that he needed to reevaluate his disaster-planning strategy. This thinking proved fortuitous when Hurricane Wilma hit because the homeowner, who was in his primary home in Connecticut, was unable to travel immediately to assess the damage. The homeowner had coordinated loss control steps with a local caretaker in advance, however, and he was able to secure immediate assistance with repairs. Because this homeowner had established a pre-assessment, he didn't incur any out-of-pocket cost and was able to negotiate an agreement that included post-storm services in the claim.
Related: 5 types of land development vulnerable to natural disasters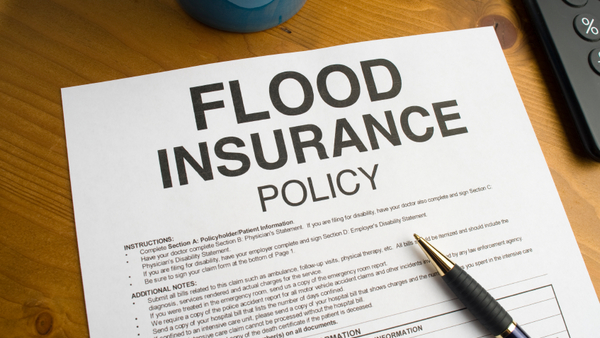 Property owners should review their potential for flood exposure with their agents and ensure that they have the proper coverage. (Photo: iStock/Kirby Hamilton).
5. Buy flood insurance or review your current coverage
Hurricane Matthew has caused major flooding in several states, with record flooding in North Carolina that has left more than 1,500 people stranded. Just a few inches of water from a flood can cause tens of thousands of dollars in financial losses. In fact, from 2010 to 2014, the average residential flood claim amounted to more than $39,000, whereas the average flood insurance policy premium in 2014 was about $700 per year.
Based on the cost-benefit analysis alone, deciding whether to purchase flood coverage should be easy. Anyone can be financially vulnerable to floods, even people outside of designated high-risk flood areas. National Flood Insurance Program data, for example, shows that people outside of high-risk areas file more than 20 percent of all insurance claims and receive one-third of Federal Disaster Assistance for flooding.
Review your property's flood exposure to determine the amount of flood coverage needed, along with guidance on what is and is not covered under the flood policy. A comprehensive process should be able to:
Identify the flood zone classification by location,
Review what property is at risk due to flooding, including upper floors blocked by flood,
Provide guidance on limitations and restrictions within the federal flood program, and
Investigate cost-savings options, including endorsements to home insurance and mitigation techniques.
Under personal property coverage, certain valuable items, such as original artwork and furs, are covered up to certain limits, whereas currency, precious metals, and valuable papers, such as stock certificates, are not. Therefore, it's important for agents to help homeowners understand the many coverage limitations of flood policies.
Related: NAPSLO's push continues to get Flood bill to the finish line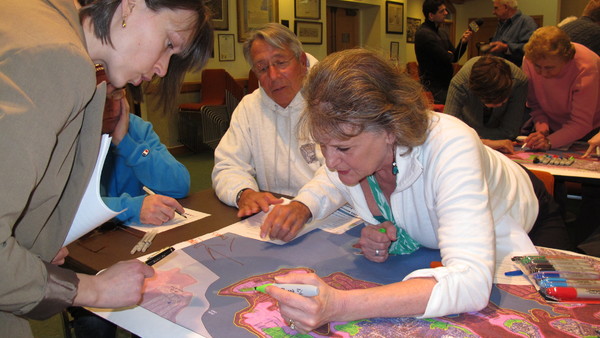 Residents of Toms River, N.J. review flood hazard maps at a meeting with federal officials. (Photo: AP/Wayne Parry)
6. Follow the changing flood maps
Additionally, staying on top of changes to flood zones during the course of a policy year is crucial and requires a diligent and experienced risk consultant. When maps change, preferred risk policyholders could find their rates increased by as much as 18 percent. In many of these cases, homeowners should explore the applicability of the "Grandfather Rule" as a cost-saving option.
With grandfathering, proof that a home was built in compliance with the flood map in effect at the time of construction and evidence of continuous flood coverage can be used to lock in the flood zone for insurance rating purposes. In some instances, a new flood map may actually result in a lower premium than the using the grandfathering option.
Following these tips for dealing with the aftermath of Hurricane Matthew and then spending a few minutes to proactively assess your home can help you get back to your normal life faster and also prevent a larger financial loss from occurring in the future.
James Kane is senior vice president, personal risk, USI Insurance Services. You can reach him at Jim.Kane@usi.com or 914-749-8503.
Related: When Mother Nature has a bad day, it pays to understand flood insurance
Save
Save
Save
Save