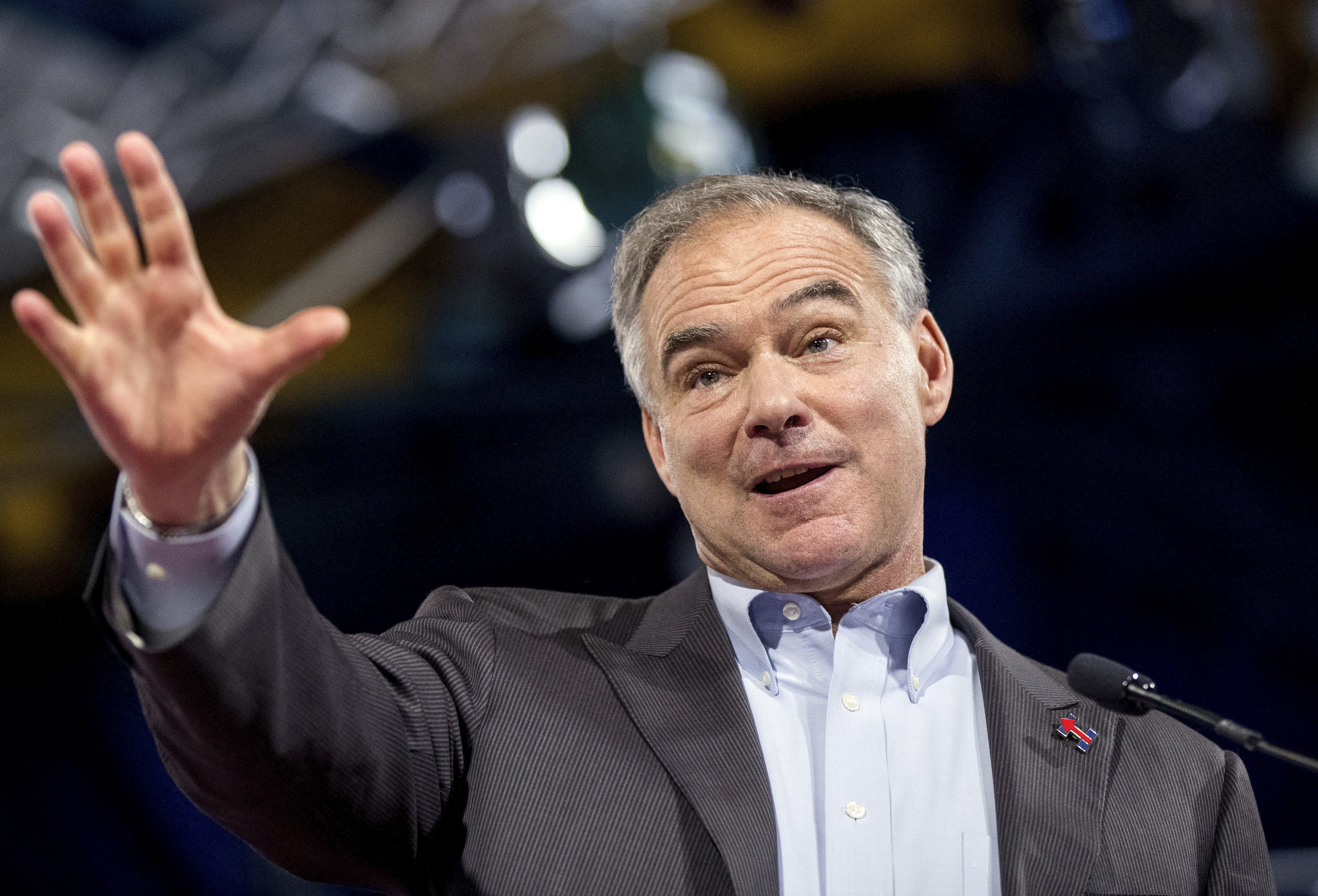 Hillary Clinton's choice for presidential running mate, Virginia Sen. Tim Kaine, is a Harvard Law grad who cut his teeth as a young lawyer fighting for fair housing issues, winning a $100 million jury verdict against Nationwide Insurance over allegedly discriminatory lending practices.
Clinton and the former Virginia governor made their first appearance together on July 23 at a rally in Miami, where Kaine described his past work as a "civil rights lawyer."
"I brought dozens of lawsuits when I was in private practice, battling banks, landlords, real estate firms, insurance companies and even local governments that had treated people unfairly," Kaine said to cheers.
Kaine graduated from Harvard in 1983, a decade after Clinton earned her own law degree from Yale. He took nearly a year off before graduating to work as a missionary in Honduras. Unlike many in his class who vaulted into Big Law careers, Kaine joined a small firm in Richmond, Va., now called McCandlish Holton, where he focused largely on fair housing matters.
Discrimination alleged against Nationwide
Kaine's most high-profile case was brought on behalf of a local non-profit, Housing Opportunities Made Equal (HOME), which alleged that Nationwide Mutual Insurance Co. had discriminated against African-American neighborhoods through the practice known as redlining.
The case went to trial in 1998, after Kaine had become Richmond's mayor. The jury sided with HOME and returned a $100 million verdict against Nationwide. The verdict was later overturned by Virginia's highest court, which sided with lawyers for the insurer at Kirkland & Ellis.
HOME later reached a $17.5 million settlement with Nationwide, earning Kaine's law firm $5.8 million in fees.
'I like to fight for right'
"At the time I won that case, it was the biggest jury verdict ever in a civil rights case in American history," Kaine said at Saturday's rally. "I like to fight for right."
Kaine left his legal career behind in 2001, the year he was elected Lieutenant Governor of Virginia. Now 58, he served as the state's governor from 2006 to 2010, and was first elected to the U.S. Senate in 2012.
Venable partner Lawrence Roberts, based in the Tysons Corner, Va. office, has worked closely with Kaine throughout his political career, holding posts as campaign chairman for Kaine's gubernatorial and Senate runs.
James Hamilton, a Washington, D.C.-based criminal and civil litigation partner at Morgan Lewis & Bockius, handled the vetting process for Clinton's vice presidential candidates.