Windshields and auto glass are designed to contribute to safety, design, sophistication and in the coming years, a lot more.
Windshields, too, have joined the innovation party.
They are being fabricated with stronger, thinner and more lightweight materials. Like carbon fiber, glass is becoming strong enough to contend for structural roles.
Not only will car designers start using more of it, but glass is being used as an interface to run entire Internet of Things (IoT) systems, from entertainment to cloud connectivity, from 3D imaging to vehicle-to-vehicle communications.
Here are six trends showing a clear view on the future of auto glass: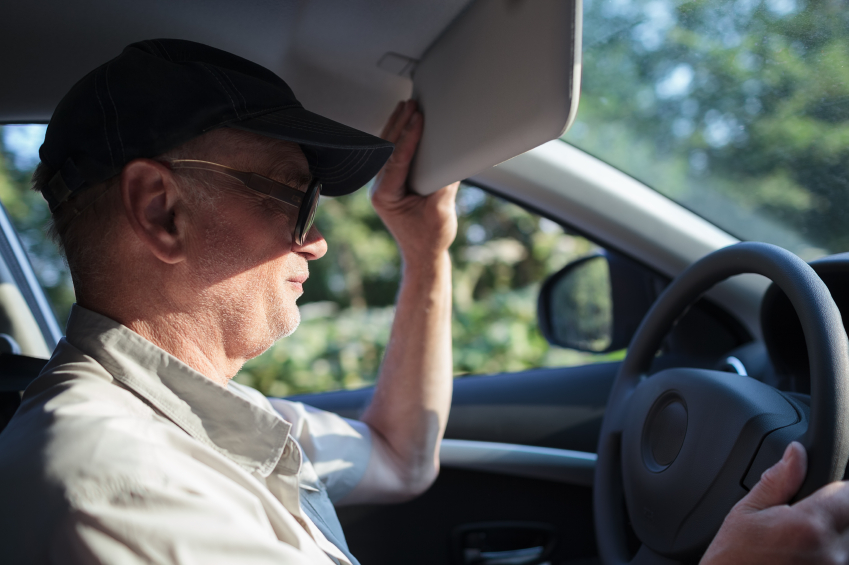 (Photo: iStock)
1. Say goodbye to headlights and sun visors
We already have rain sensors in windshields that activate wiper blades when water is detected.
The sandwich layer or the bonding space between the two panes of glass that typically comprise an auto windshield has the potential for other innovations.
In the future we'll see the same photochromic dyes that dynamically cause vision lens [eye glasses] to darken when exposed to sunlight and lighten in the shade, applied to windshields. This type of glass adjusts to current light conditions. Adding another layer of driver protection is the potential for windshields to block harmful ultraviolet radiation. Studies show that consumers are willing to pay a premium for this kind of sun and glare blocking.
Speaking of glare, imagine never having to turn on your headlights or switch to high beams. Engineers well versed in nano technologies are already discussing ways to incorporate military style night vision capability using thermal imaging. This would allow drivers to literally see in the dark.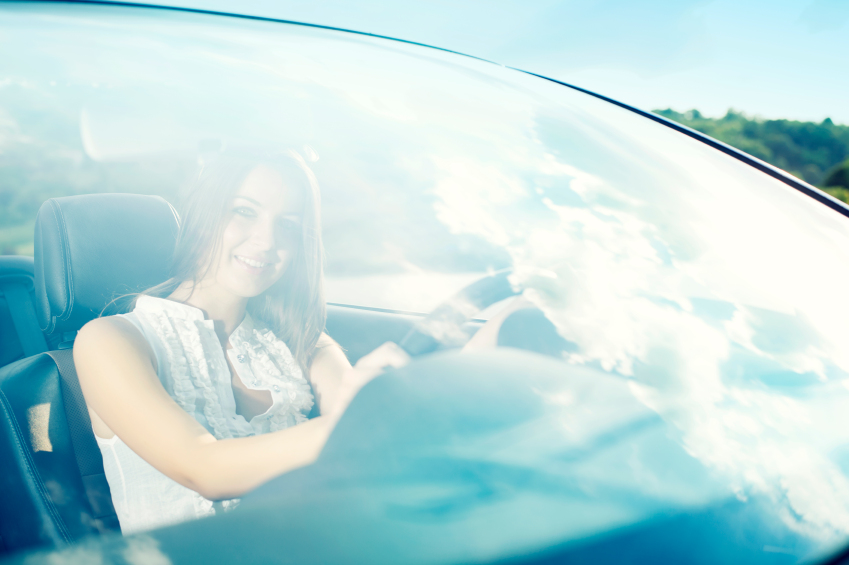 (Photo: iStock)
2. Vehicle communications
Before we can navigate without lights, road vehicles of all kinds will adapt solar panel technology to not only power hybrids and electrics, but to replace or augment alternators for charging batteries and to supply the needed power for new services.
A thin layer of photovoltaic cells could conceivably cover the hood, roof and trunk or flatbed, providing energy to more sophisticated GPS units that share info beyond map directions. Vehicles will be able to share traffic data compiled from all vehicles in the same geo location. The U.S. Department of Transportation is testing vehicle-to-vehicle (V2V) communications on 3,000 cars and trucks in Ann Arbor, Mich., and claims the technology can improve safety.
Another application for V2V and smart windshields involves vehicle-to-cloud (storage) uploading and data sharing, allowing cars to talk with each other, sharing info on road closures and detours, accident sights, traffic bottlenecks and other road hazards.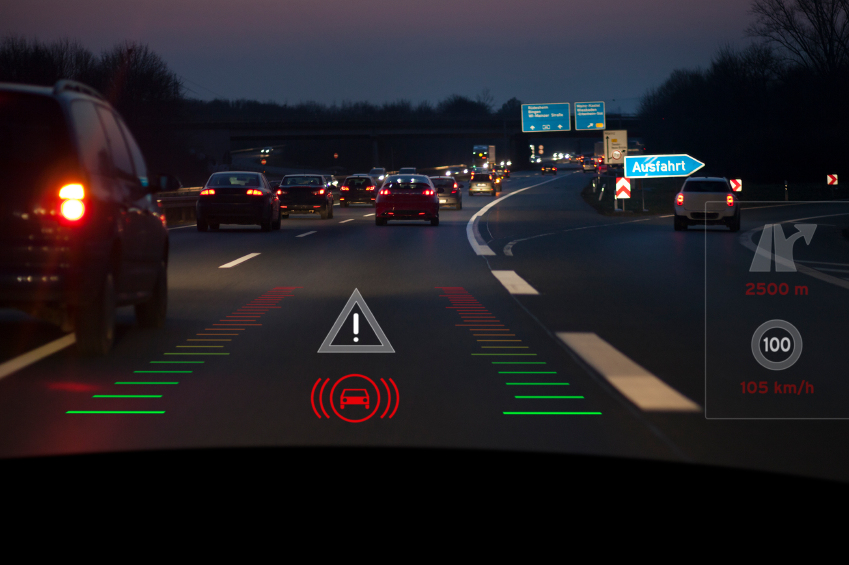 (Photo: iStock)
3. Heads-up displays
Sometimes called augmented reality, we're seeing windshields that can project 3D images, much like the way back-up cameras can display guidelines for driving in reverse.
The beauty here is that the driver's eyes never leave the road. Integrated heads-up displays will allow drivers to access critical information beyond just speed and outside temperature. Soon, smart windshields will incorporate a number of safety features such as issuing alerts for close obstacles like pedestrians or cyclists, safe braking distances, GPS guidance and mapping functions, and weather and traffic updates.
Another safety-first initiative that will eventually become standard is eye-tracking, or intelligence gathered by observing the driver's eye movements. A self-driving or autonomous vehicle will be able to interpret if a driver has fallen asleep and will guide the car safely off the road. Whether this eye-tracking is embedded in glass or in the dash remains to be seen, but it's a safe bet to know that a combination of advanced driver assistance systems like this and features such as auto braking, front-wheel guidance and adaptive cruise control, will roll out among the luxury brands first before becoming standard.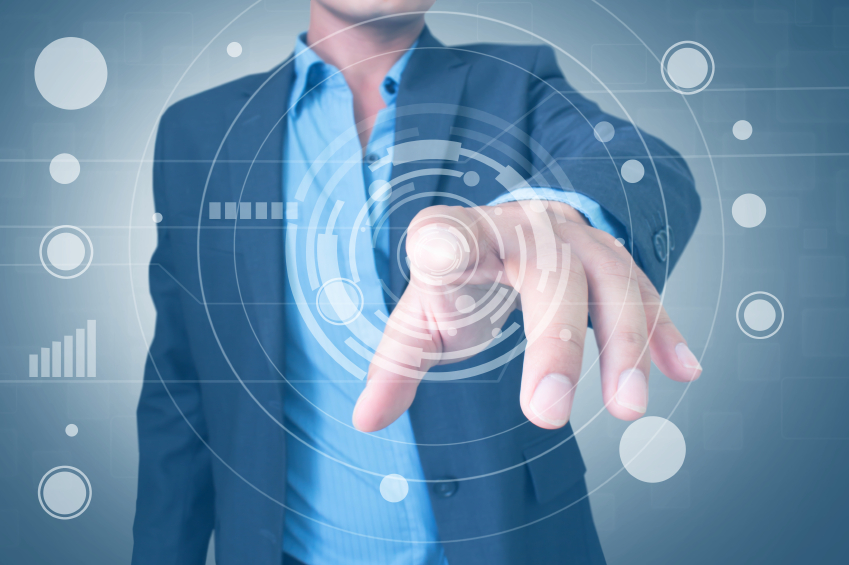 (Photo: iStock)
4. Windshield as world interface
SUVs are already being sold with built-in TV monitors to entertain rear-seat passengers. Advances in glass technology will go beyond just making glass thinner, stronger and more lightweight.
We will see glass offering an immersive experience, projecting live TV, video on demand, social media chats and smartphone apps that can be directly accessed on glass by using special motion and optical sensors to turn standard glass into a touch sensitive surface. Because of the emphasis on safety, designers will look at using the steering wheel or dashboard for activating features, per status quo.
As an interface, touch will most likely take a back seat to voice-activated prompts. Apple is naturally in the game, working with Honda on versions of its Siri voice-activated assistant. And Toyota and Microsoft have teamed up to experiment with gesture commands just like those used by the Xbox Kinect gaming console.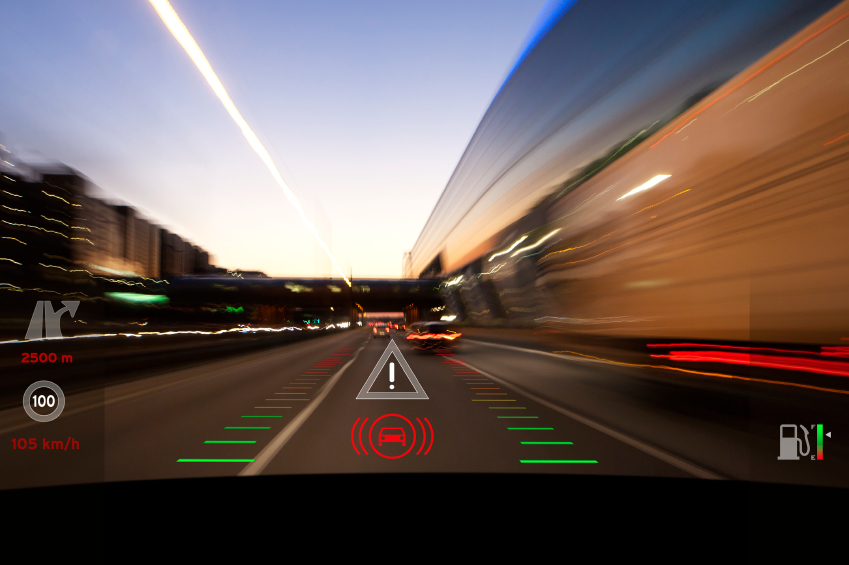 (Photo: iStock)
5. Sensors and cameras within inches of glass
Within five years we'll see sensors and mini cameras become standard safety equipment beyond the early adoptive luxury car market.
Already, basic sensors today alert drivers of a passing vehicle entering a blind spot. Other advanced driver assistance systems applications include such as like lane-departure warning alerts, auto correction to keep wheels inside lane markers, and collision avoidance. These are incremental baby steps toward the mass acceptance of fully autonomous vehicles.
Driver assistance innovations may pose legitimate insurance policy concerns during maintenance or repair time. For sensors or cameras mounted close or attached to a windshield, any replacement of that glass will require a factory-trained recalibration.
With so few autos on the road today equipped with this technology, dealerships and glass repair services will have to garner the necessary training to adequately reset these devices. Best in class service providers will be on the ready to mitigate any potential risk these sensors or cameras may impose for failing to function properly.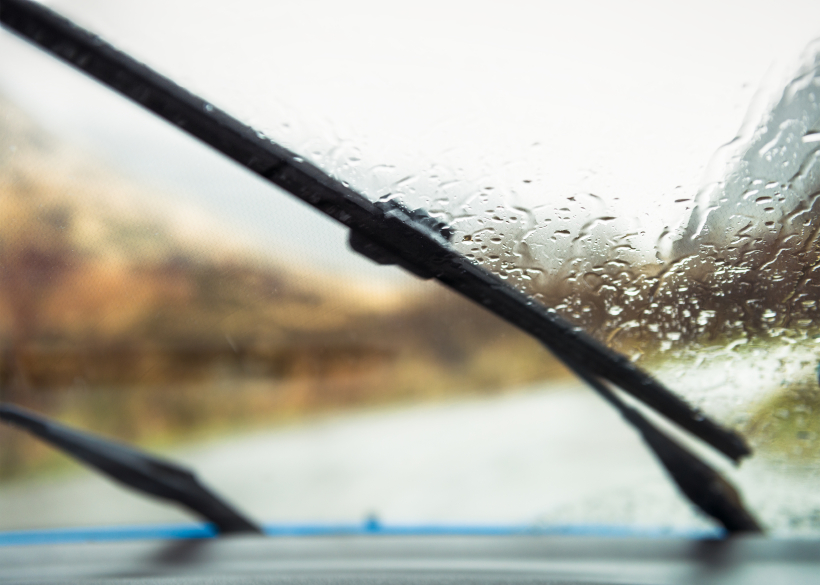 (Photo: iStock)
6. Say goodbye to wiper blades
In 2008, Italian designer Leonardo Fioravanti devised a self-cleaning and water-repelling nano-dust system into his prototype Hindra vehicle.
The new system eliminates the need for wiper blades through the use of advanced nanotechnology and aerodynamic principles that combine to ensure clear visibility for drivers. Specialized coatings exist that can repel water, ice and oil, but most agree these coatings will fade over time given the harsh exposure of weather. That's why McLaren is testing a promising technique of using high-frequency sound waves on smart windshields to fend off the nasty elements.
With intelligent applications of auto glass and the rush to market of advanced driver assistance systems, it's not a matter of "if" the technology becomes standard, but how soon.
Robert J. Rosenfield is chairman and CEO of Bowrail Group, a Boston-based investment management group that owns and operates several businesses, including JN Phillips Auto Glass, TeleGlass National, Windshield Centers and StrategicClaim.
Related: Self-driving cars: Who's liable when software is at the wheel?
Learn more about the factors affecting auto claims at America's Claims Event (ACE), where you'll find solutions to the challenges you and your team face daily. From technology to customer service to fraud and litigation, this two-day networking and educational conference is designed for claims professionals. Register to attend and save $350.