Employers, claims professionals and risk managers are navigating a tricky landscape today where changing consumer habits, increased regulation and rapidly evolving technology create risks for those who can't keep up and opportunities for those who can.
In its "The scene for 2016" report, Memphis, Tenn.-based Sedgwick Claims Management Services outlines 16 trends to watch in the current year, divided into four categories:
Employee health and wellness.
Technology advancements. Legislative changes.
Market challenges and emerging risks.
Integrated into all 16 trends, according to Kimberly George, Sedgwick's senior vice president for Corporate Development, M&A and Healthcare, is the theme of taking care of people.
From challenges because of generational shifts in the workforce, to new trends in advancing employee health, to reshaping claims through technology, the goal in 2016, says George, will be transforming these issues from processes to be managed into a much more engaging environment for the people involved.
Here's a deep dive into the most significant of Sedgwick's 16 trends, with the full list following: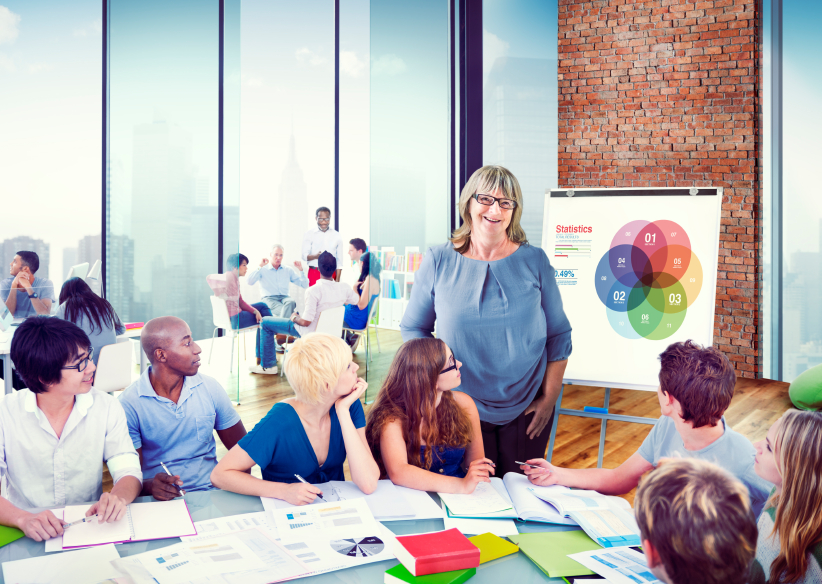 The changing face of the American workplace presents challenges and opportunities. (Photo: iStock)
Workforce demographics
Baby boomers are retiring in greater numbers and millennials are entering the workforce. For the insurance industry, this demographic shift ties into the industry's longstanding concern with recruiting the next generation of talent.
"The amount of the insurance workforce that is retiring — it is staggering," George said. Perhaps just as important as attracting new workers, she says, will be finding effective ways to preserve and transfer the expertise possessed by retiring professionals. "Knowledge transfer cannot be overlooked," she said.
When it comes to attracting the next generation, George explained that for the claims profession, there are no college course programs like those that exist for risk management. She says the industry should work with universities to develop two- or four-year career-path courses in claims to make people aware of this profession and to prepare them for it. And once the industry is able to attract talent, providing the right in-house training programs will help them keep it.
Related: Insurance is a great career. How can we let college students and graduates know that?
But all employees, regardless of generation, require a work experience they find fulfilling. George says the younger generation typically wants to do a job that gives back, has purpose and sometimes makes them feel good. Bringing into the claims industry the concepts of taking care of people and advocating for them, and embracing those ideas, will not only improve the customer experience, but provide the fulfillment the younger generation is seeking in its employment opportunities, George says.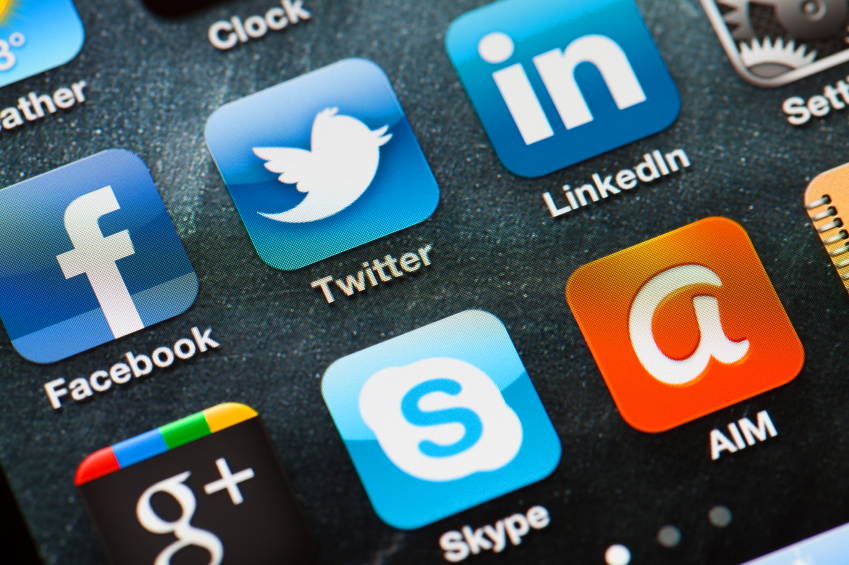 Your company is probably being talked about in social media. You should be a part of those conversations. (Photo: iStock)
Brand and reputational challenges
In its report, Sedgwick notes that the need for reliable crisis management plans has gained attention in the face of recent high-profile data breaches and product recalls.
George goes beyond this point and discusses the important role social media plays in managing a brand's reputation — and how many companies still have not come to terms with this reality. "I would say there are two camps," she says. "There are those companies that are fully engaged," staying very involved in their social media strategy even if it is executed through an external company.
"On the opposite end, which is alarming but still commonplace, is this fear of social media," George said. Companies have to recognize that conversations are happening on social media, whether the company itself is participating or not, and avoiding the platforms altogether does not help the brand. "Having people out there talking about you without you having a voice in the conversation is simply not good," she said.
Social media should be part of a company's public relations and customer service plans, "and certainly should allow consumer engagement," George says. "Social media by design is about social engagement."
Related: 9 ways to unleash the power of social media in insurance
Companies should develop a plan for what they want to achieve in the short- and long-term on social media, and then make a decision on how to execute that plan, whether through a full-time position, or what platforms to use, etc.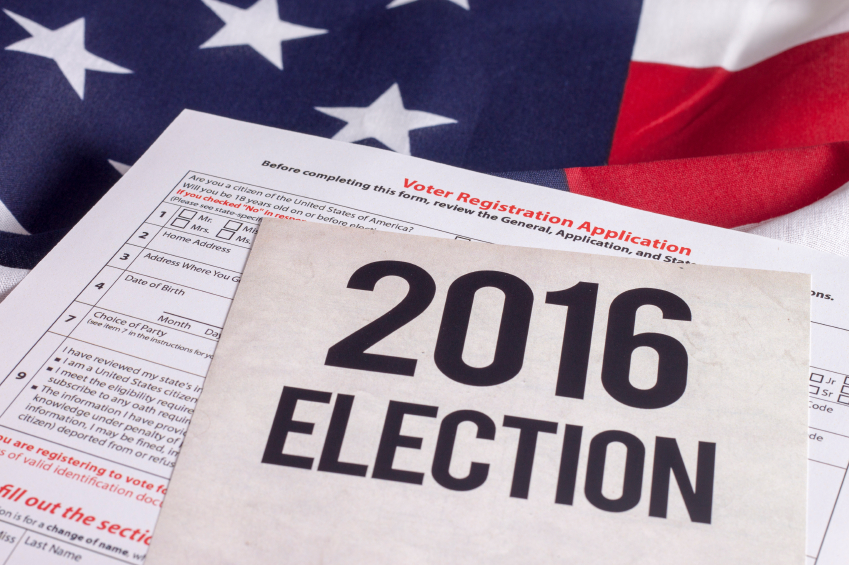 So many changes have been made in healthcare, the landscape has changed and will remain changed, no matter who might win the 2016 election. (Photo: iStock)
Shift in the political landscape, Affordable Care Act and employment laws
Listed as three separate trends by Sedgwick, George discusses them together: Compliance issues stemming from both the Affordable Care Act (ACA) and employment laws, and whether the 2016 elections and a shifting political landscape might ease or otherwise change these requirements.
"The one thing I will say about the shift in political landscape — we have created complexity and a highly if not over-regulated process, and it's in multiple areas, whether in the ACA, or through the Equal Employment Opportunity Commission or even the Occupational Safety and Health Administration," says George. "And the political landscape, regardless what happens — you're not likely to see a significant shift back to what we did before."
In healthcare, for example, George says consolidation, the role of Accountable Care Organizations and other changes to the system driven by the ACA will not disappear, even if the law was to be repealed. "It's a new landscape out there" she says.
Similarly, Occupational Safety and Health Administration and Equal Employment Opportunity Commission regulations, and changes in the Americans with Disabilities Act, have added complexity to the point where organizations that used to be able to handle compliance in-house must now outsource this responsibility, or lease new systems to manage it internally. More than just increased costs, George says it's imperative to have people within the organization who stay up to date on the evolving facts.
Related: Industry praises delay of 'Cadillac tax' & passage of Policyholder Protection Act
Going forward, George says, it is important for the industry to bring key stakeholders together and have a unified voice and lobbying effort to make sure it is getting in front of potential laws on issues that can cause market disruption.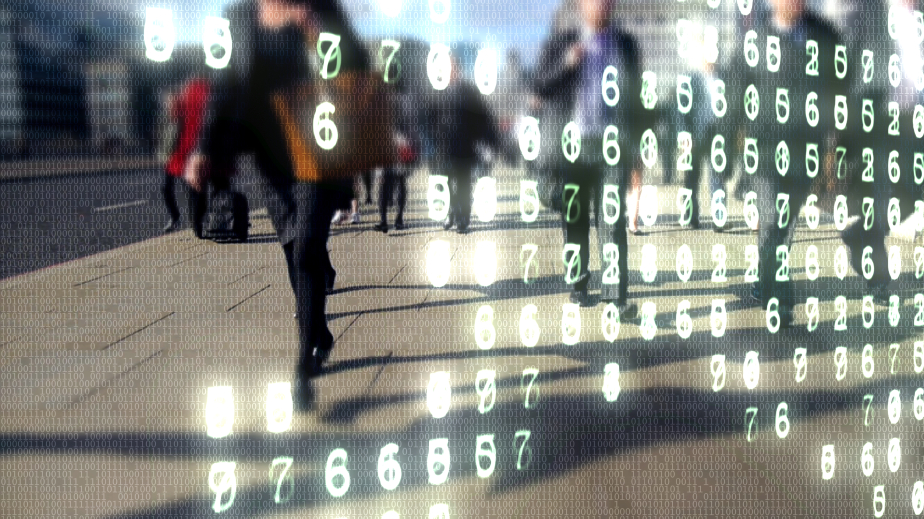 More and more data is being collected. How will the insurance industry use it? (Photo: iStock)
Prescriptive analytics
George explains that while there is still a lot of talk around predictive analytics, the big change on the horizon will be taking the next step toward prescriptive analytics — going beyond what will happen and actually applying smart logic to the claims process based on the available data.
"I believe by the end of the year there will probably be more information out there on using Watson-like technology — taking predictive models and then actually changing the claims process," automating clinical intervention efforts and identifying employee engagement levels, she says.
Related: How predictive modeling is flagging fraudulent claims
While some in the industry may not have the capital to invest in such capabilities, George says there is definitely a lot of interest. "For us at Sedgwick, our clients are advancing technology in how they engage their own employees, their consumers, and how they stay connected. So that's all part of the prescriptive analytics for us."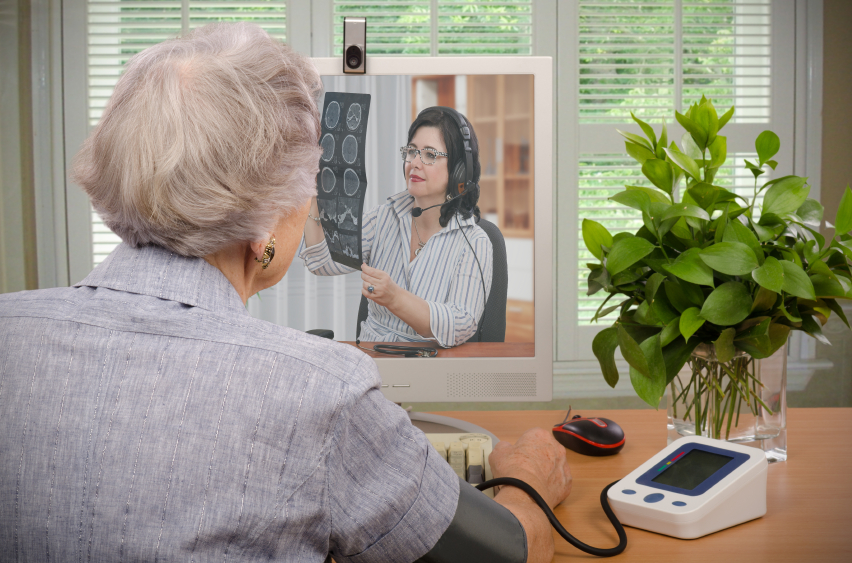 More patients want to use technology as part of their healthcare, such as speaking with their doctors via their computers. (Photo: iStock)
Connected health
Healthcare must continue to adapt to insureds' preferences, says George. Consumers do not just want access to care; they want care their way in a world where technology is so strongly integrated into everyday life.
The road to connected health begins with understanding that consumers want to use technology in their healthcare decisions. They want to be able to email their doctors, access health services through telecommunication devices, and use apps that help them manage their health — whether that is tracking wellness habits or medication reminders for those with a chronic illness.
"Where we get to connected health — it has to be able to tie back to the healthcare system," says George. "So how are we able to take the data out of the devices — even if it's a virtual doctor visit — and make it part of the medical records available to the medical community?"
Connected health, by bringing the information gained from customers' preferred technology-driven health solutions into the health system, allows professionals to help people stay healthy and manage or even improve chronic illnesses, George says.
Related: 6 technologies that connect providers with patients, drive down Workers' Comp costs
She adds consumers are on board, and employers are increasingly incorporating connected health tools into their health benefit and wellness plans. One key advantage for employers is that employee productivity increases with the ability to deliver some healthcare services remotely.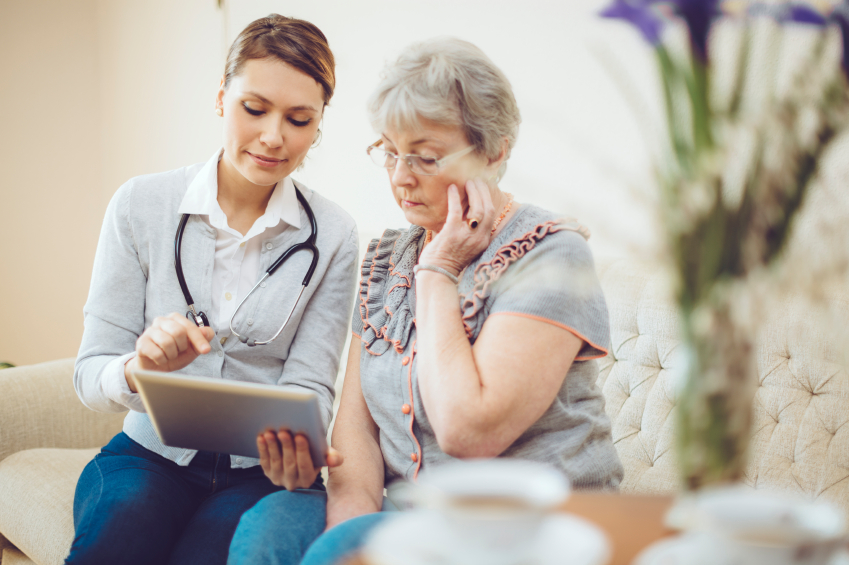 Helping patients understand their healthcare and anticipating their questions is the next step in patient advocacy. (Photo: iStock)
Patient advocacy
There is much discussion and focus around deploying claims models focused on patient advocacy — educating patients and representing their needs. It could be accomplished through a customer service department or an individual based with the patient's employer or payer.
Patient advocacy is not about telling someone the steps in a process, George says. "It's actually helping them understand it. It's anticipating questions they might have. It's how you or I would want to be treated. It's compassion and empathy, but also in a very helpful way."
The next step in patient advocacy, George explains, is having one advocacy model across health, wellness, disability, Workers' Comp and leave. "Because health and wellness, whether workers' comp or day-to-day healthcare, are very difficult to maneuver," George notes. "There are so many complexities. Who do you go to for authorization? How do you know what doctor to go to?"
The trend for 2016, she says, "is tying advocacy into responsive models of care."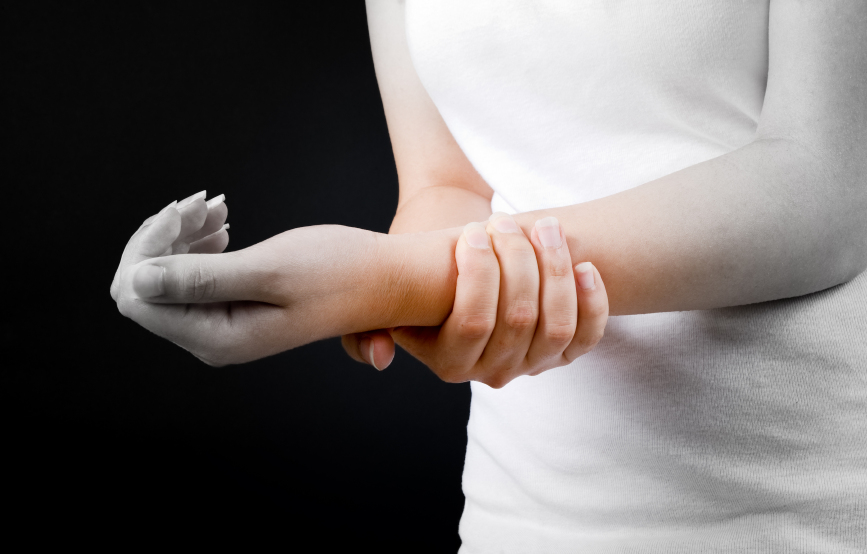 There will be more emphasis on monitoring pain medication. (Photo: iStock)
The scene for 2016
Here are Sedgwick's 16 trends to watch out for, separated into four key categories:
Employee health and wellness
1. Patient advocacy. Providing compassionate care and focusing on employee engagement will continue to be key aspects of successful claims management.
2. Responsive model of care. Matching injured employees with the best providers and engaging multi-disciplinary clinical resources as needed for case management, pharmacy and behavioral health will result in better care.
3. Pharmacy management and patient safety. Pain medication monitoring and intervention along with provider education will continue to be critical strategies for patient safety and cost control in Workers' Compensation claims.
4. Mental health risks. By putting a spotlight on psychosocial issues and behavioral health concerns through models of care, employers can help break down barriers and further improve productivity.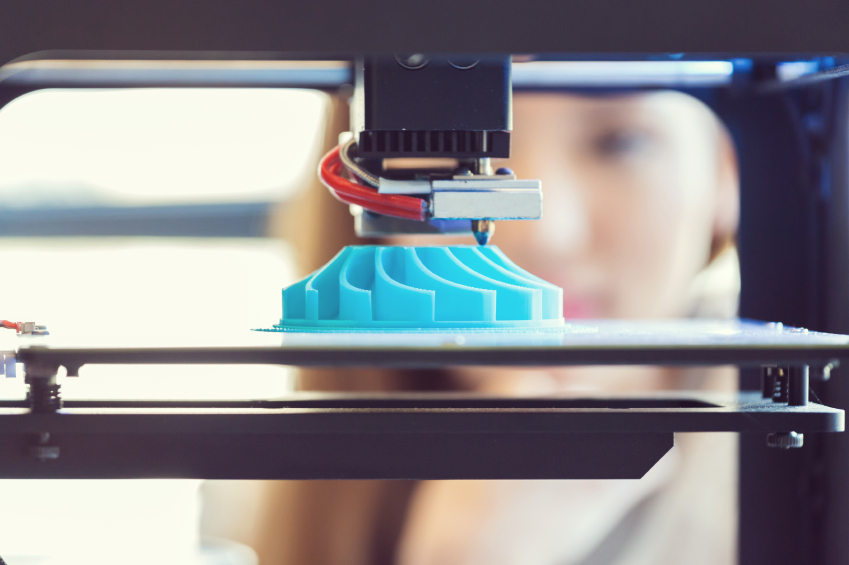 Three-dimensional printers are expected to lead to innovations in many industries. (Photo: iStock)
Leveraging smarter technology
5. Prescriptive analytics. Integrating and sharing information across multiple data sets within claims management can produce meaningful insights to help guide clinical intervention efforts, enhance patient advocacy and improve overall outcomes.
6. Autonomous technology. Interest in unmanned aerial vehicles is growing, and self-driving cars are on the horizon. The debate over the use of drones – from monitoring civil unrest to surveying areas devastated by disaster – continues as government restrictions ease. And emerging technologies such as driverless cars will prompt discussions about liability and related issues for risk managers.
7. Connected health. The increasing number of virtual healthcare options such as mHealth, telehealth and wearable monitoring devices can improve access to care for all patients particularly those living in remote areas.
8. Cutting-edge technology. Artificial intelligence, 3-D printers, nanotechnology, telematics and the Internet of Things will contribute to ongoing advancements and innovations in many industries.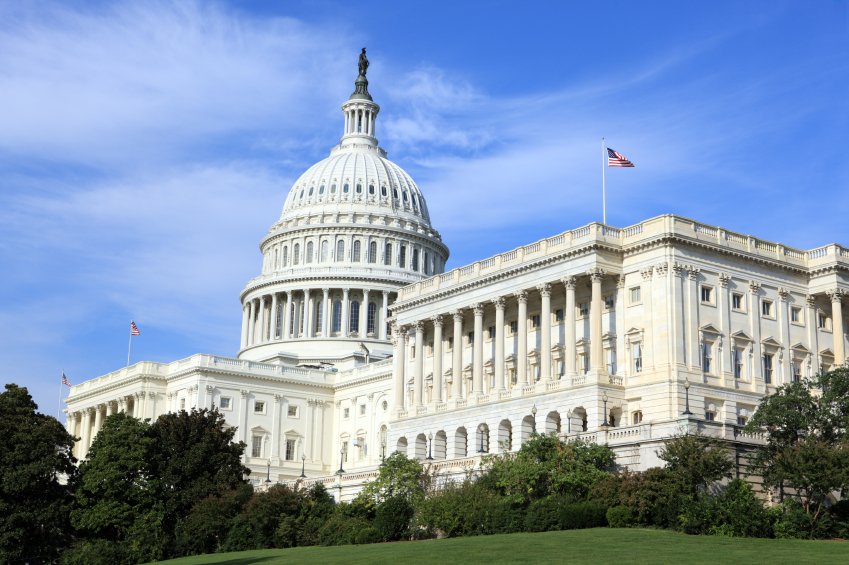 This is an election year, and that means changes inside the government. (Photo: iStock)
Responding to legislative changes
9. Shift in the political landscape. National, state and local elections in 2016 will usher in new policy changes from immigration, government spending, trade sanctions, budget and compliance legislations that will affect every business for years to come.
10. Complexity in state Workers' Compensation systems. Various states will continue to address legislative measures that could have an extensive impact on claims including physician dispensing, drug repackaging, drug formularies, independent medical exams, medical marijuana, and the misclassification of employees and contractors.
11. Affordable Care Act. As some ACA provisions will continue to affect payers and providers in 2016, the key issues for employers will include new reporting requirements from the Internal Revenue Service for ACA information returns, and increased penalties for not filing, filing late, or for missing or incorrect information.
12. Employment laws. Employers will continue to manage compliance related issues as they respond to ongoing changes in the Americans with Disabilities Act, Family Leave and Medical Act, and other federal and state laws affect the insurance industry; and in the regulations established by Occupational Health and Safety Administration and the Equal Employment Opportunity Commission.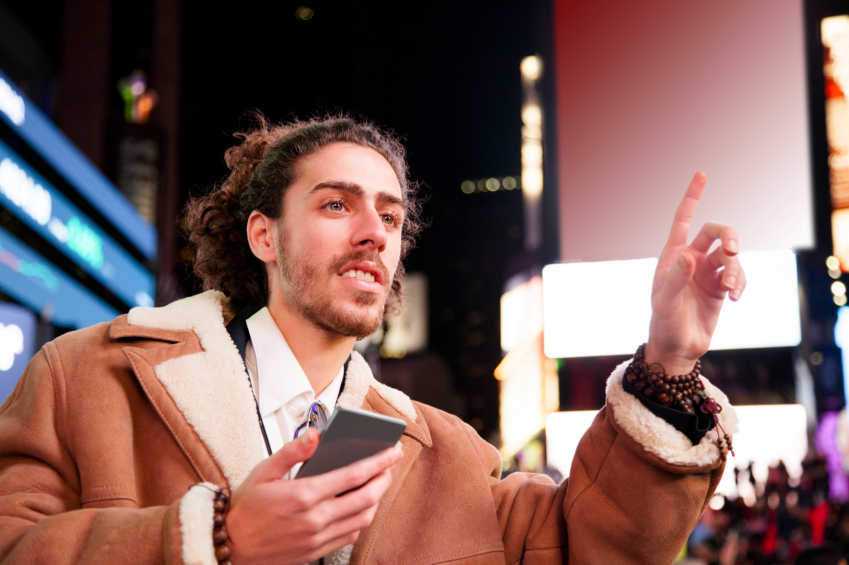 The sharing economy, a seen through ride-hailing services such as Uber, will continue to transform the workforce. (Photo: iStock)
Managing market challenges and emerging risks
13. Global supply chain. Addressing business resiliency through comprehensive disaster plans can help businesses prepare, respond and reduce the potential ripple effect of weather-related disasters, cyber attacks, terrorism, civil unrest and pandemics.
14. Brand and reputational challenges. High profile data breaches and product recalls put a spotlight on the importance of creating reliable crisis management plans.
15. Workforce demographics. The face of the U.S. workforce continues to change as millennials outnumber baby boomers and our population becomes more diverse. Developing innovative strategies for recruiting and retaining this evolving labor market will remain a top priority.
16. Sharing economy. The proliferation of platforms that allow individuals and organizations to optimize goods and services, such as car sharing, is expected to transform the American workforce and impact the bottom line for traditional businesses.
Related: Here are 5 insurance tech trends you'll see this year
Have you Liked us on Facebook?