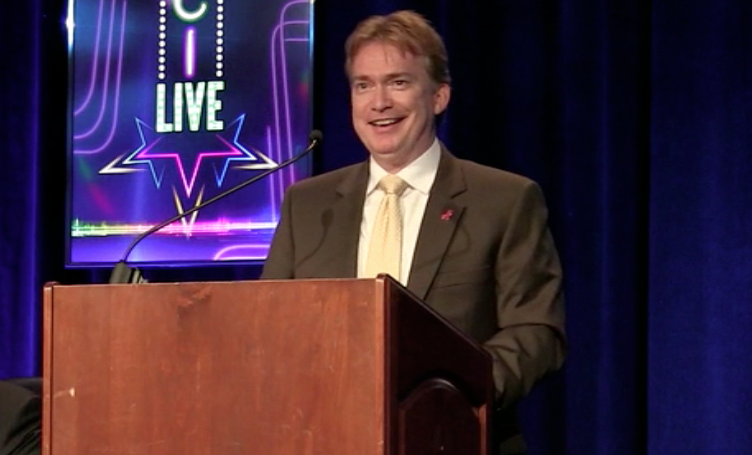 National Underwriter has been involved with the Workers' Compensation Institute's annual Educational Conference (WCEC) for years. The conference has grown from a regional event to national prominence in part due to its association with a Kissimmee, Fla.-based charitable organization called Give Kids the World.
Give Kids the World is a storybook-themed series of villas that hosts children with serious and sometimes terminal illnesses and their families for a week while they visit Orlando's theme parks, like Walt Disney World and Universal Studios, free of charge. Every year before the Education Conference starts, WCI hosts a volunteer day at the village, and this year, Editor-in-Chief Shawn Moynihan participated.
Watch the moving video account of his experience below, which Moynihan shared in August during his speech WCEC' s general session.
Read Shawn's column about his experience at Give Kids the World here.