It's a stark statistic: Nearly one-half of the professionals in the insurance industry today are 45 years or older — and one-quarter of the industry will retire by 2018. To address this trend, the industry can recruit and hire millennials, those born after 1980 and the largest-growing demographic in the U.S.
While 61% of young people said that they would like a job that includes analyzing risks and recommending solutions, according to The Institutes' report "Millennial Generation Attitudes About Work and the Insurance Industry," less than 10% are interested in working in insurance.
The insurance industry must become an employer of choice for this generation. Nearly 400,000 jobs will be available by 2020, and now is the time to lay groundwork. Read advice from these standout young producers, brokers, risk managers, consultants and account executives.
Related: Changing the Millennial Mindset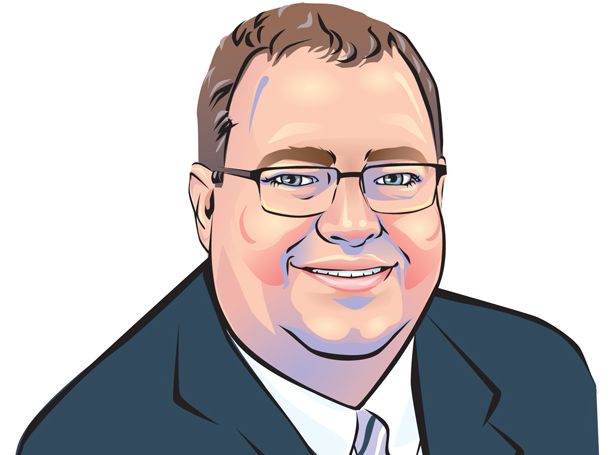 Jimmy Wiseman
Vice President,
The Wiseman Agency Gallipolis, Ohio
Biggest claims-handling event to date: Our area was hit pretty hard by a derecho [a straight-line windstorm] in 2012. It hit most of Indiana and Ohio. It lasted about 15 minutes and from that we had 1,700 claims. Our customers had a lot of damage and large portions of the state were without power. We were down for about nine days, but a local bank had backup generating power. We took our server there and set up six computer stations so we could take claims. Other employees came into the office—even though we were without power, we could take claims by hand if clients came in. I spent a lot of time on the road, meeting with customers. The area was hit by a similar windstorm when I was in high school — as a result, our agency had a disaster plan in place.
Cultivating relationships pays off: When I was chair of the IIABA Young Agents Committee in Ohio, we focused on getting young agents involved in the state associations. I think knowing other young agents is invaluable. I still keep in touch with contacts that I made during my time as chair. I received an opportunity from a barge manufacturer and I never had any experience in that field. But I knew a young agent whom I had met from the committee and he has done a lot of river risks. I asked, "What are the pitfalls, what are the things I need to look out for?" And If I didn't develop that relationship, I probably would have passed on the risk.
Adapting to customer needs: I can't tell you how many customers don't call anymore—they text me. Things have changed. It doesn't matter how we want to do business, it's how the customer wants to do business. It can be difficult to balance work and life.
Proving your worth on the job: I went to college in Ohio for a couple of years, but I was ready to work and I had an opportunity in this agency, given that it's a family business. I'm the fourth generation to work here, and it's both fun and stressful. I received my education in insurance from the principals when I started. I've been able to show my clients that even though I haven't graduated from college, I am capable of handling their insurance needs and protecting their assets.
Jason Magruder, CLCS
Account Executive,
Morgan-Marrow Co. Virginia Beach, Va.
Putting in the time pays dividends: I work almost every weekend and get to the office around 6:15 a.m. each day. If you want to succeed in this business, you have to put in the hours. And it pays off: Last year, I set a company record in commissions produced in one year — and my company is 107 years old. When I was in insurance school earning my Commercial Lines Coverage Specialist designation, there were maybe 15 of us. Our teacher said 'In two years, there will be 10 of you left, in three years, there will be six, and in five years there will be two.' I'm rounding out my fifth year as an agent, and being named the top producer at my agency made me realize that all of this hard work is worth it. (My wife would tell you that I don't have a personal life.)
Yes, it gets cold in Virginia Beach: Being five miles from the ocean, our biggest hazards are hurricanes and windstorms. But in 2014, we had a cold spell early in the year and we received more frozen pipe claims than we have had in the last 10 or 15 years. The biggest claim I handled was a frozen pipe in a brand new hotel. It destroyed 63 rooms and the loss came in at a $1.7 million. The client called me at 10:30 p.m. on a Saturday night and I went right to work.
Why I love my job: My dad was a business owner, and growing up, I worked for him, cleaning cars. I saw the success and his struggles. Insurance premiums have never bankrupted anyone, but being underinsured or uninsured has. I want to prevent that from happening to my clients. I get to help people protect what they have worked hard to build, and become their trusted advisor in an industry that most don't understand. Each business is like a jigsaw puzzle — I just have to find the right carriers and coverages to complete it.
Tackling a challenging account: I cold-called a long-haul trucking company out in Roanoke, Va. As luck would have it, he was facing a non-renewal in 30 days. His agent at the time just gave up and said there was nothing he could do. In the trucking industry, there are only a handful of carriers that want to play, because the exposure is massive. I called five of my carriers — four of them said no. But the last one was on the fence. I asked what we could to make the carrier more comfortable writing the coverage. We gave the carrier my client's financials and a safety manual. The carrier asked my client to include pre-inspections daily on his trucks and to log that. The carrier also asked for the installation of a monitoring system that tracks speed, distance and equipment malfunctions in the truck, and my client did all of that. Now, he's my largest account.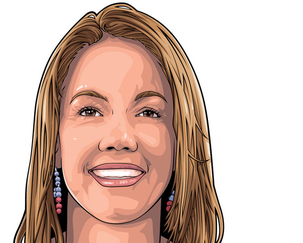 Melissa Power
First Vice President, Homestreet Insurance Agency
Spokane, Wash.
What goes around comes around: Right out of high school, I applied to a P.O. Box number for an administrative assistant and file position. This was for a local insurance agency, and I started at that job and over the years moved up to CSR, agent and then to manager. I give credit to everyone who provided me with knowledge. I just hired a receptionist, and she has realized how interesting the insurance industry can be and she already is pursuing her license. I was lucky enough to have someone take the time to teach me, and now I have the same opportunity to pass that knowledge to someone else. It's come full circle. A lot of young people don't know that insurance is a viable option for employment, and I'd like to get involved with high schools and speak about the industry.
Turning challenges into strengths: As a younger woman, sometimes I don't get taken seriously in this industry. A lot of people have assistants that are females, so they assume that I must be assisting someone. It can be a constant battle to be taken seriously. But my achievements — and fulfilling promises — impress people. I see it as my biggest strength that I am a successful woman. I tell young women in this industry to take advantage of every opportunity, and to have confidence in your abilities.
Ms. Power goes to Washington: I previously served as the representative of IIABA's Young Agent Committee for the state of Washington. Young agents are starting to realize how important it is to donate their money to InsurPAC — IIABA's political action committee fund — and to be involved in legislative issues. It's costing more and more money each year to represent us in the right manner in the Capitol. Young agents are the future, and if we don't support the PAC, how else can we ensure that our issues are important and up front and personal to the insurance commissioners?
Always be closing: My husband says I have a sales person in me that I can't get rid of — I'm always trying to negotiate and sell. I think young agents need to learn to be adaptable. One box doesn't fit every customer: The specific policies and coverages that work for one, might not work for the next client. Take a fresh mindset to each situation. Through the IIABA, I've met people who have given me strategies for cross-selling and ideas for new programs. And in turn, I refer clients whose risks I might not be able to place.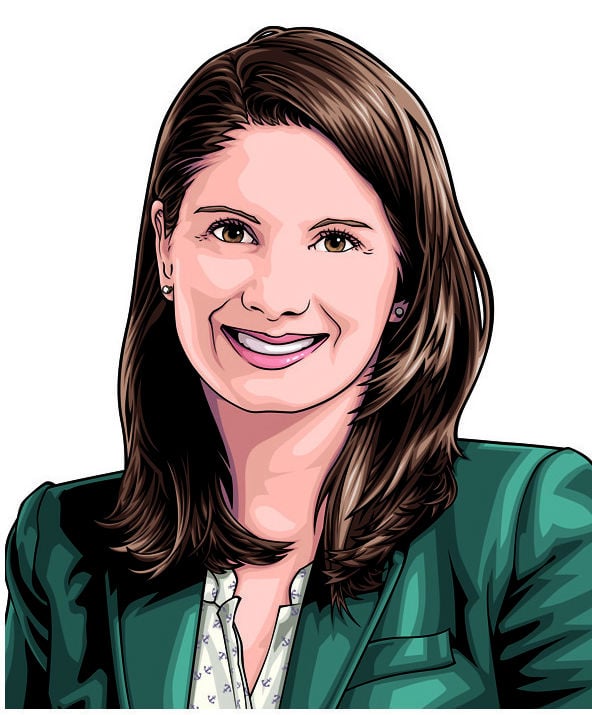 Morgan Keane
Manager
ERM Division for the Port Authority of New York and New Jersey
From Capitol Hill to the Port Authority: I started at the Port Authority in a rotational management training program, where I worked as a fellow with a group that was charged with starting an enterprise risk management (ERM) solution at the agency. I previously held a paralegal position and worked for a representative on Capitol Hill, but this was the first time that I had heard the term and was exposed to enterprise risk management. I spent six months with them, and completed two more rotations in other parts of the Port Authority. I took a permanent position with the ERM group at the end of 2009. My boss taught me about the agency, its history and how to roll out a large program that asks people to think differently. He has since retired, and I hold his position. Now, I host the fellows that come through the management training program. It's been a great way to meet new talent — I actually just hired one of my former fellows.
Teaching risk management to about 7,000 employees: My job is challenging because I must explain our ERM goals in ways that resonate with employees throughout the entire agency. It's not a one-size-fits-all message. For example, the agency operates three major airports, the seaports, multiple Hudson River crossings and the PATH train. When I speak with facility employees, I explain ERM as a process that allows you to document what may otherwise prohibit you from achieving goals and as a process that can be used to advocate for resources to manage these risks. But when I speak with a finance manager, I emphasize the importance of a well-functioning ERM program to our bond rating profile.
Why I prioritize a work/life balance: I have a 2-year-old son. I want to be challenged and enjoy my job, but at the end of the day, I want to put my phone down and spend time with my child. Everyone at the office knows that I shifted my hours since becoming a parent, because I leave at 4:30 p.m. to pick up my son from daycare. Setting boundaries helps me establish expectations and be much more efficient and focused while at work.
A career highlight with RIMS: We use the RIMS maturity model to benchmark our ERM program. Two years ago, I spoke at the society's ERM Conference about my experience rolling out ERM at the Port Authority. My presentation focused on securing buy-in, the culture change aspect of ERM, and how ERM can help people do their jobs better. It was an amazing opportunity to share my knowledge and connect with individuals facing the same challenges that I was.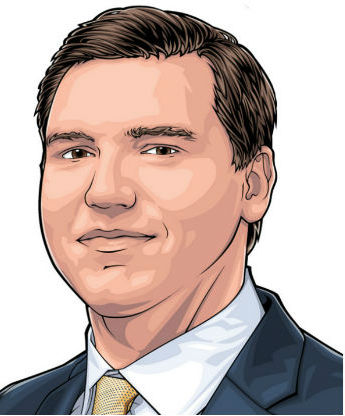 Steve Foster
Senior consultant within the insurance advisory practice
EY, Chicago
Going pro in something other than football: I was an athlete at St. Joseph's College in Indiana, and a teammate of mine referred me to his employer, the insurance carrier Federated Insurance, back in 2010. The hiring manager requested my resume and I had an on-campus interview with the VP of claims and received a job offer in that division before my graduation in May of that year.
When I realized the impact the insurance industry has: In the fall of 2012, there was a large storm event in the Midwest. I went on a loss call for one of our policyholders who owned a large car dealership with multiple locations across a 20-mile radius. Every asset — located outside — sustained damage. This was a family-owned, decades-old business, and it was nearly catastrophic for this customer. This claim situation helped me realize how insurance companies can help their customers recover. The biggest challenge was coordinating a claim of this size — the multiple locations, the amount of loss and the project management. We were there for about two, two-and-a-half weeks, but we got our policyholder back into service.
Onward and upward: As a claims adjuster I was handling a wide variety of cases and could really dig into policies and learn coverages. This helped make a smooth transition to underwriting, which happened in 2012. My passion is in the underwriting sector. You apply your knowledge of insurance and combine that with what you know about the customer's business. Do I want to accept the risk, do I want to price it? How should I position myself? It's a good mix of relationship management and understanding risk. I don't think underwriting challenges will ever go away.
But those 3:30 a.m. alarms: Now I'm at EY, in Chicago. I work with our P&C clients. These are insurance carriers and I consult with them to improve their underwriting practices. This can be from a technology standpoint, where we assess the current state of products, policy administration and underwriting tools, and develop a roadmap for the client's future state. We map out everything from an agent submitting a quote to getting a policy bound and issued. I fly out of Chicago early on Monday mornings and I'm on the road for four days a week, sometimes five. The travel is great because I work with business leaders from across the country. My favorite place to visit is the EY office in Times Square.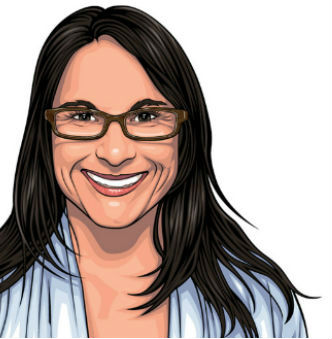 Addie Wood
Producer,
Smith, Sawyer & Smith, Noblesville, Ind.
A law degree and a leg up: I graduated from The George Washington University in 2002 with a Bachelor's degree in human services, and in 2010 went back to college — to Indiana University for a law degree. I worked during the day and went to school at night. It took me four years to complete and I'll be honest — it was rough. I have three children, ages 8, 7 and 5, and there were days where I wouldn't see them, because I would leave before they were awake and come home after they were in bed. With my law degree, I can review my client's legal needs and provide advice, which differentiates me from other insurance agents. One of my clients hulls cargo and received a new contract with a semi truck company — they wanted me to review it and let them know if it was OK to sign. And that's a service that I provide for free.
But dad, we need this! I am the fourth generation of my family to work at this agency — we've been around since 1932. Currently I work with my dad, my uncle and my cousin. I bring new ideas to the table, and sometimes get pushback. It took about eight or nine months to convince my dad that our agency needed an app, and about 18 months to upgrade our website. In the last three years, we also upgraded our computers and software. We are looking into text messaging, which lets clients know if a bill is due. We plan to offer mobile push notifications, probably once a month — like "Have you bought any new jewelry lately?" — and those will just be reminders of certain policies we can write. It's a great way to stay in touch and gives us a competitive edge over other independent agencies, since we are communicating with our clients how they want.
No man is an island: Our main office — where my family works — is in northern Indiana, but I work in the Indianapolis area. All of my clients are referred — 100%. It's about 65% commercial, 35% personal lines. My cell phone is my work phone, which is a double-edged sword. I am always available, which is fantastic for my clients. But I am always available.
It pays to double-check: I had a large commercial account and they had a loss — a trailer with equipment was parked off-site and stolen. Their carrier was paying them, but I noticed that the adjuster had missed an endorsement that I had added. I went back to the insurance company and was able to get the client $15,000 more than what the adjuster had said. Because I knew their policy and coverage, I was able to correct it.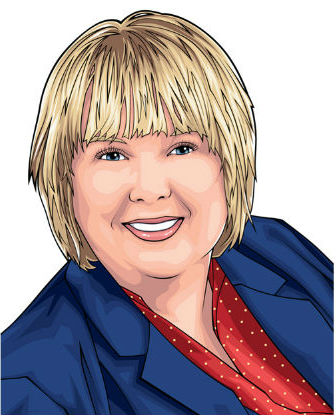 Jo Erin Stuteville
Branch Director,
Elliott Insurance Group, Springhill, Kan.
Keeping an open mind: At Pittsburgh State University, I majored in public relations. After graduation, I was in search of a marketing position. I answered an ad for an insurance company that specializes in Crop insurance, and I didn't realize it at the time, but they had two positions available — one for marketing and one for an underwriter. And because I was naïve and didn't ask the right questions, I was hired as an underwriter. I worked at that company for two and-a-half years. I came to Elliot Insurance Group because they needed a Crop insurance agent. And because I was young and eager for more, I also learned personal lines, farm and commercial business. With my background in public relations, I am a pretty versatile employee, and I was named branch director in 2007.
Best of both worlds: The biggest difference between working as an underwriter and as an agent is how I relay information. As an underwriter, I would receive a call from an agent and they would ask for something, and sometimes I would say "No, you can't do that." And I would lose no sleep over that. Now I am on the flip side and have to relay the information to the insured. I'm better at interacting with the customer as end user — my skills are more honed to deal with the customer.
Small token, big impact: Last December I was watching the news, and the reporters were covering a house fire. My agency is in a town of about 6,000, and I knew right away that it was my client. It was a total loss. I went to the scene, and my clients were standing outside in their neighbors' coats watching the fire department control the fire. I handed them a basket of toiletries, which wasn't much because they had just lost everything. But it was a small token and they said it meant a lot to them that their insurance agent was there.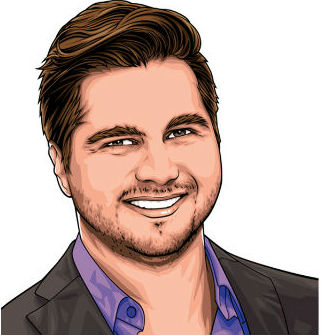 Esequiel Nathal
Consultant,
Charles Taylor Risk Consulting, Dallas
When I knew risk management was the best career choice: I was a finance major in college at the University of North Texas, and also studying for a minor in risk management. Through the RIMS network, one of my professors connected me with a consulting firm that needed some help. I sent them my résumé and received an internship position. At the time, the vice president for Latin America on the risk consulting side needed some help. He was working on enterprise risk management projects in Latin America. I'm bilingual — I was born in El Paso, Texas, but I grew up in Juarez, Mexico. A few months into the internship, that vice president left the company, leaving me as the office's lone Spanish speaker. I had to figure out how to finalize those projects, which included working through the RIMS risk maturity model with a bank. I even was able to travel internationally as an intern, which included two trips down to Honduras. With that experience, I knew this was to be my career.
A day in the life: As a consultant, I work as a part of various risk management departments for other firms. I work with companies that don't have a risk manager as well as companies that do have a department, but need help with special projects. Every day I'm doing something different. One day I might work on a policy review, another day I might review contracts or loan agreements for banks. I travel some days and go to meetings with my clients' brokers and underwriters. I have worked on risk assessments for operations ranging from small hay or chicken farms to large container ships and warehouses.
School's in session: It's challenging to have clients in so many different industries and locations. I read a lot during the day — catch up on the industries that my clients are in. I have to know current events, best practices, and who the main players are in each of those industries. And then I'm dealing with people who each run their risk management departments differently. As a consultant, I like the diversity of the work and organizations I deal with. It keeps my job interesting.
Student outreach matters: I received a lot of help from RIMS when I was a student, and that was a big reason — if not the biggest reason — why I considered working in this industry. In addition to support from the Dallas/Ft. Worth chapter, I was named a Spencer scholar as a student, and I attended the RIMS conference in Vancouver in 2011. That made such an impression on me. When I graduated college (in 2012) I joined the education committee for my local RIMS chapter, which I now chair. I'm trying to reciprocate the support I've received from this industry and since then, I've become a founding member and director of education and outreach of the Young Risk Professionals of Texas.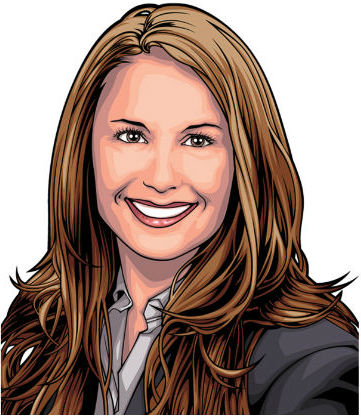 Virginia Goff
Partner,
Durrett Insurance Agency LLP, Louisville, Ky.
How I joined the insurance industry: After college at Western Kentucky, I worked for [payroll company] ADP. When clients needed Workers' Comp, we would refer them to an agency down in Atlanta. I brought up that my dad has an agency in town and that it would be a good idea for us to refer that business locally—and my supervisors agreed. After learning more about the industry, and realizing that I could be an expert and offer real value to businesses, I joined my dad's agency in 2005. Now, the main thing I write is Workers' Comp, which makes up about 75% of my book of business.
Looking at you, Dad: I've always looked up to my dad. He's a quadriplegic. It's inspiring to see someone who has had polio make such a difference. He got it when he was 3, but he was valedictorian in high school, he went to college, went to law school, became a lawyer and a judge, and he is still working today. My dad bought the agency 46 years ago, but really only started working here full time after retiring from the bench in 1998. He has a great work ethic and it motivates me to see all of the different ways that he gives back, how he interacts with people, and how he delivers the results and successes to our clients that he does. My dad also encourages me to get involved with our local industry associations, and to learn the technical knowledge of insurance.
Talkin' 'bout my generation: It can be a challenge to work with family. The generation gap is a factor — the agency didn't have a website nor an online management system when I came on. But now we do, and I had to teach everyone how to use it. I've also had challenges because I'm a younger woman. At our agency, we only write business insurance policies, so typically those clients are older men. And in the beginning, clients would address their questions to my senior partners — not me — at sales meetings. I think the generation gap occurs at other agencies as well, and it helps to talk with other young agents in the same situation. I chaired the Independent Insurance Agents of Kentucky's Young Agents Committee, in the 2011-2012 term, and I was only the second woman to do so. My goal is to bring more young people into this business. It's a struggle, though. I speak at college fairs about the industry, and have found that many students mainly think of medical and healthcare professions or just Home and Auto insurance agents when they think of our industry. There can be a real disconnection.
The claim connection: Because the cost of claims is going up, it's important for insurance agents to manage them and make sure that they are reserved properly. As soon as we learn about a Workers Comp' claim, we get the doctor's notes, look at their treatment plans and get the injured employee back to work as soon as possible. The insurance carrier has a hand in this too, but our agency always has been involved in Workers' Comp claims management. If you want your clients to be more profitable — this is one area where we can help manage costs, reduce experience modification rates and improve loss control.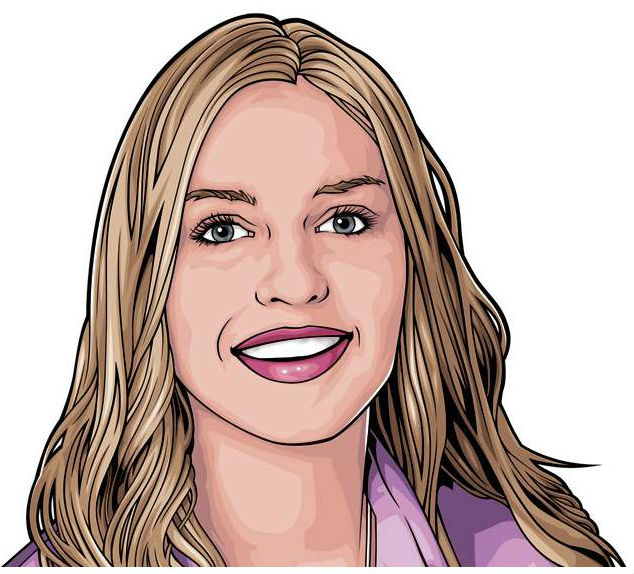 Nicole Coppock
Private Client Services,
Frank H. Furman Inc., Pompano Beach, Fla.
From high school to the pros: I had on-the-job training during high school, which meant that I could leave at noon or 1 p.m. each day and work. I served as a file clerk for my then-boyfriend's mother, who was a bookkeeper at this agency. I helped with quotes and underwriting documents. I knew I wanted to stay in this industry, and when I graduated from high school in June 2007, I obtained my insurance license right away. I didn't know that risk management & insurance was offered as a college major; all I knew was that I could get my license.
Class is in session: I'm involved with InVEST, with one of their committees for the insurance agents of Broward County, Fla. With InVEST, I teach a class at Deerfield Beach High School, which is where I graduated from. I speak to 11th and 12th graders for one class period on two different days. We discuss Personal Auto insurance. I go over the coverages and how they respond to different situations. I talk about why they may need higher limits than what the state requires and talk to them about what I do. I also give them the opportunity to bring in their parents' Auto policies and show them a comparative rating system for a quote. The kids like playing this risk probability game that InVEST created. It allows you to see how your deductible works and how coverage comes into play, like if you had an accident or if you damaged property. You start with a lump sum of cash and have to pay out premiums and deductibles.
When the payoff is worth the struggle: One of my clients has a home on the inlet in Pompano, right on the water, and the home has a negative elevation. The carrier I was working with typically doesn't accept that risk. However, I was able to place the primary flood and an excess flood policy, so this carrier picked up the home collection and personal umbrella, which the insured didn't have before. Soon after I bound that personal collection policy, one of the homeowners — the wife — was in Las Vegas and had three items stolen. Because I had gotten them into that market, they were covered and received $30,000 instead of nothing.
Challenges I face as a young agent: I handle high-net-worth clients, those affiliated with businesses, and clients who have been with our agency for a long time. I'm young and don't own any of the luxurious things that my clients have, but I do understand the underwriting behind the insurance products that protect them. I include my picture in my e-mail signature so that new clients aren't surprised when they meet me, and so they can see that I'm a professional. But it's an honor to be here at this agency and also to teach kids about insurance. I really enjoy servicing and writing policies and helping people understand their insurance coverages.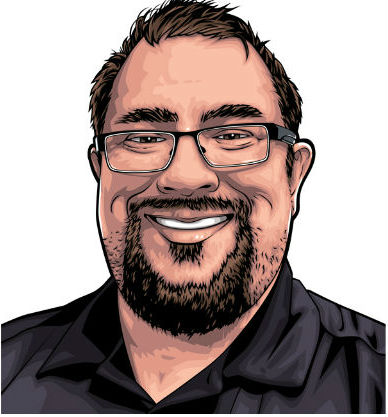 Justin Hardin
Senior Branch Manager,
Liberty Mutual Insurance, Federal Way, Wash.
The power of insurance: I grew up in a small, poor town called Brawley, Calif., east of San Diego in the desert. It's one of the most economically challenged areas in the nation. My mom passed away about six years ago, and my sister and I inherited her life insurance policy. It changed my life. It allowed me to go to college, as an adult, where I earned an undergrad degree from California State University-San Marcos in 2010. At the time, I had been selling life insurance policies, and because I wanted to continue an insurance career, psychology seemed like a good fit because I love to study human behavior. I'm currently earning my MBA from an online program at Boise State University.
My path to leadership: After graduation, I grew a scratch agency from nothing to 2,700 policies in less than three years, and then I was recruited over to Liberty Mutual. As a branch manager, I am responsible for developing my team to become exceptional insurance professionals and providing more value to customers. We can't just sell on price. It's all about customer satisfaction and value. Revenue growth happens when we do that.
Sales strategies that have worked for me: Look at the conversion rate by ZIP code. In our territory, Homeowners' insurance does great, but Auto doesn't perform as well right now. So one strategy would be to partner with a title and escrow or mortgage company that is having a community event. We then try to co-sponsor the event with them. This provides leads because those people attending the event are specifically ones we are targeting, and through that we have the opportunity to build relationships.
When I'm off the clock: I grew up with family and step-parents who struggled with addiction. I am involved in recovery ministry at my church. It's a program that celebrates recovery from alcoholism and other addictions. I like giving back so those in the program can see that anyone — like me, some guy from a tiny town in the desert, who statistically shouldn't have done much with his life based on his upbringing — can overcome adversity and that nothing can stop you on your path to success except yourself. It's also important to get involved with as many community activities as you can, outside of work. Millennials need to see us and become exposed to the insurance industry. We need to show them that insurance is cool and that they can develop a successful career in this industry. Even when the economy changes, there are always ways to make money in insurance.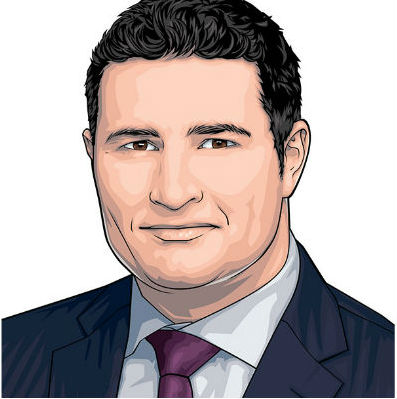 Jonathan Reiner
Executive Vice President,
RT Specialty, Chicago
How I became a Cyber Liability specialist: At RT Specialty — a wholesale broker — we deal with a large variety of retail brokers. Some are experts, and some are generalists. The generalist brokers lean on a wholesaler for tougher-to-place accounts that are difficult to place in the standard or direct market. I educate them and their clients on how Cyber [insurance] works, what the claims look like, and the market, and I analyze policy language and craft manuscript endorsements to better cater to their clients. I started working with Cyber Liability when it was still in its infancy — in 2009 or 2010. It intrigued me because few brokers specialized in it, so I knew I could have a competitive advantage if I learned the product better than my competitors. I realized I could add a lot of value and be a specialist in Cyber more quickly than in other specialties.
Who's driving sales: A year ago, we were putting quotes in front of clients of all sizes, clients that have significant data counts, and they were not aware of the type of financial damage a breach could cause them. Fast forward, and now we have a client buyer base that is far more educated, and they are the ones reaching out and saying they want to buy more limits or talk about certain products. It's exciting when the buyers are the ones driving the sale of Cyber Liability.
Partnerships trump price: We are seeing a little more uniformity in Cyber Liability policy forms and language. A couple of years ago, many carriers had their own take on how an insurance policy should respond to a breach. Now we are starting to see the marketplace move toward a more similar approach and response, but with insurers retaining the capability of altering their product to compete with other carriers. It's not always coming down to price. It's just as important to focus on who you are partnering with, rather than simply what you are partnering on. We advocate to clients on who the insurer is, and how they respond to a breach, instead of how the product is structured.
When educating the client pays big: We ran some benchmarking data for a client, for how much of a notification cost limit they should buy with their Cyber policy. I recommended a pretty high number, given the amount of data they were holding and the industry they were in. The client pushed back and said it was too expensive. The client, his broker and I hopped onto a conference call, and I explained how notification costs work. The client ended up purchasing more than what I had recommended. And sure enough, down the road, the client had a breach, and the notification costs came into play.