Like a scene out of a horror movie, residents of North and South Carolina were running for their lives as breached dams and swollen rivers spewed tens of thousands of gallons of water into neighborhoods following several days of heavy rains. More than 20 inches of precipitation fell across the area, causing the collapse of 18 dams and taking at least 13 lives.
More than 16 inches of rain fell in Columbia, S.C. on Sunday alone, and the National Weather Service says that another one to two inches could still fall through Tuesday. Officials are watching one dam in Columbia where a breach could cause the water to rise two feet per minute through surrounding neighborhoods.
Related: Catastrophic flooding hits South Carolina, East Coast [Photos]
The devastation is everywhere. More than 550 roads and bridges were washed out and closed. Broken water mains mean residents don't have access to clean water and a boil water advisory has gone out to thousands of residents across South Carolina. The high water marks for many areas are measured in feet and there were more than 250 water rescues of residents trapped in their homes and cars. More than 1,300 National Guard troops were deployed to help with rescue efforts and the President declared a federal state of emergency in South Carolina on Oct. 3rd.
Since flood and wind damage are frequently excluded from standard Homeowners policies and only about 10% of homeowners in South Carolina purchased flood insurance, many losses will be uninsured. The Insurance Information Institute says that as of July 31, there were 199,540 National Flood Insurance Program (NFIP) policies written in South Carolina totaling $133.4 million and covering $50.8 billion in property and contents. NFIP policies provide up to $250,000 in coverage for a residential structure and $100,000 for personal contents. Businesses have slightly higher limits with $500,000 for the structure and $500,000 for contents.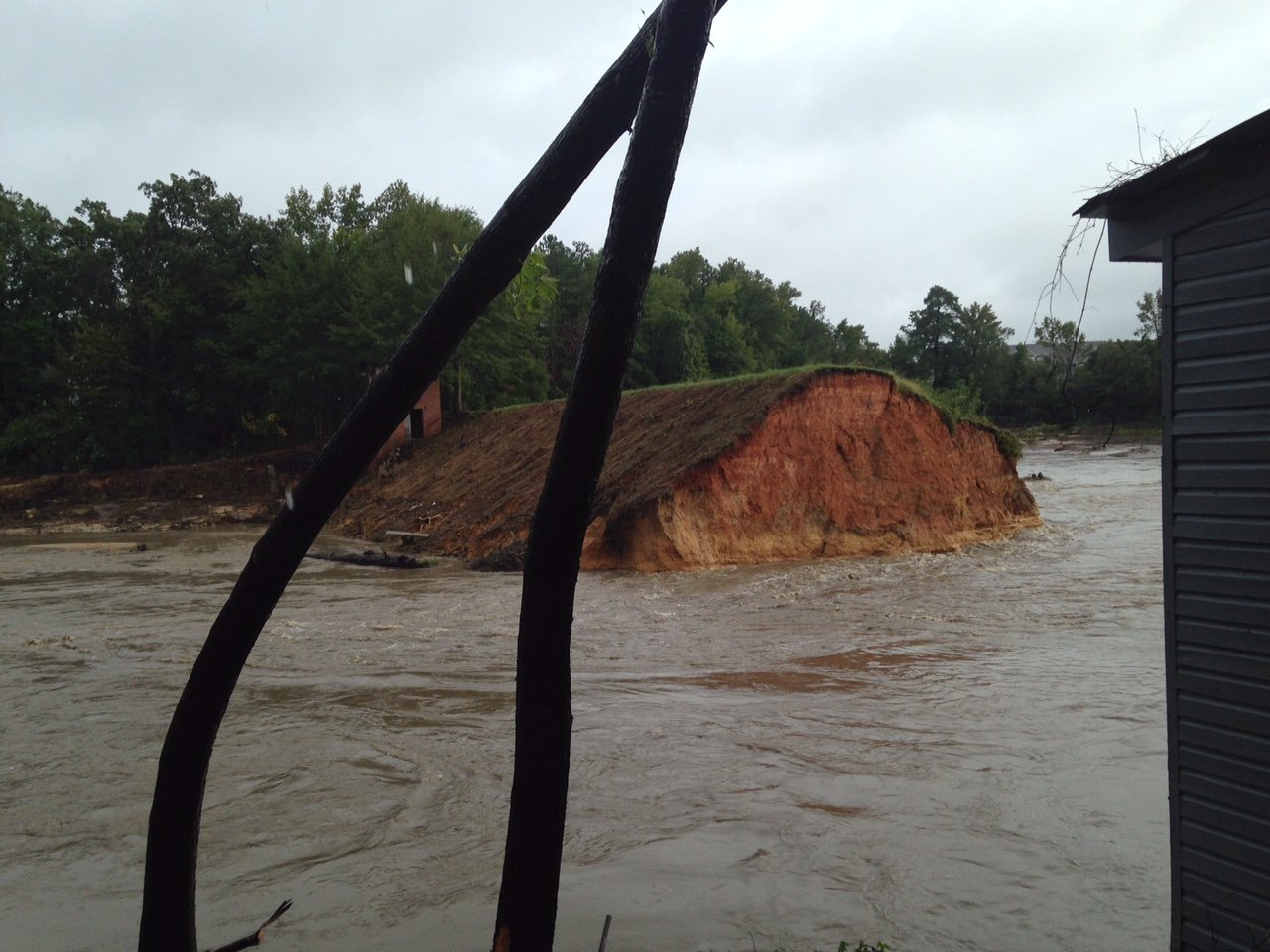 Rushing waters wiped out roads and bridges across South Carolina. This road is in Columbia. (Photo: BELFOR Property Restoration)
The National Weather Service has issued flood warnings for areas adjacent to the Congaree River in Columbia, S.C.; the Saluda River in Chappells; Stevens Creek near Modoc; the Enoree River at Whitmire; and the north fork of the Edisto River in Orangeburg County. Flood stage is 115 feet along the Congaree River and it crested at 125.7 feet on Tuesday morning.
In addition to the destruction rising waters and rain have caused, the flood waters also pose dangers to anyone who comes in contact with them because of contaminants from oil and gas tanks, micro-organisms, animal feces, pesticides and other chemical hazards that have spilled into the waters. Flooding also unearthed caskets at local cemeteries.
Insurance agents in North and South Carolina are preparing for a deluge of claims from insureds. Policyholders who don't have flood insurance may still be able to file claims for fallen trees under their Homeowners policies and for damaged vehicles if they have an optional comprehensive auto insurance policy. Russ Dubisky of the South Carolina Insurance News Service says auto insurance claims will be the "loss leader" for insurers following the storm.
The South Carolina Department of Insurance issued an emergency declaration about catastrophic rainfall on Monday, which will make it easier for licensed adjusters from out of state to expedite claims.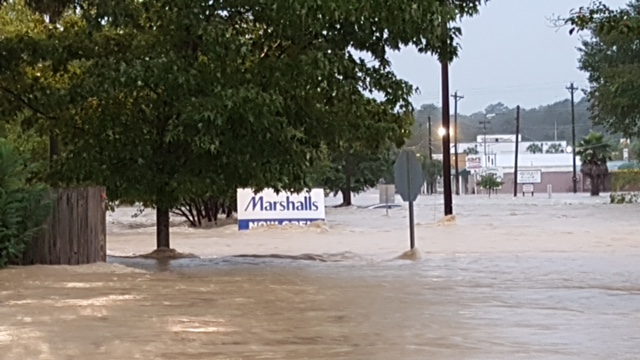 Rapidly moving water closed dozens of streets across South Carolina. (Photo: Slays Restoration, a DKI Services restoration company)
Staying safe
As authorities watch a number of dams that have reached capacity for breaches, some areas may still be evacuated. Homeowners in these areas should take photos of the interior and exterior of their homes and make sure to take important papers like insurance policies, passports, licenses, deeds and birth certificates, as well as valuables like jewelry. Medications and several days of clothes should also be packed.
After the flood waters recede and owners are allowed back into their homes, there will be a lot of debris and sharp objects, so people entering damaged structures should wear heavy, thick-soled shoes (not tennis shoes or flip flops) and heavy work gloves. Floodwaters force many creatures out of their natural habitats, so residents should beware of snakes, spiders and other creatures that could be under debris.
If electricity has been turned back on, they should not turn on electrical appliances since this could damage those that could possibly be restored or cause an electric shock when the item is powered up.
Policyholders should notify their insurance companies of the damage as soon as possible and take photos. Keeping a notebook with information about conversations pertaining to the claim will help with tracking the details. They should also save receipts for meals, replacement items, hotels and other loss-related expenses.
While many hard surfaces can be wiped down, owners should not use bleach because it is corrosive and can react with other substances. Traditional household disinfectants will be sufficient for decontaminating many surfaces. Additional information on safety and restoration issues can be found at After the Catastrophe.
It will take several weeks for insurers to determine the full scope of insured losses and many months for residents to recover and rebuild. Here is a look at some of the areas around South Carolina impacted by the flooding.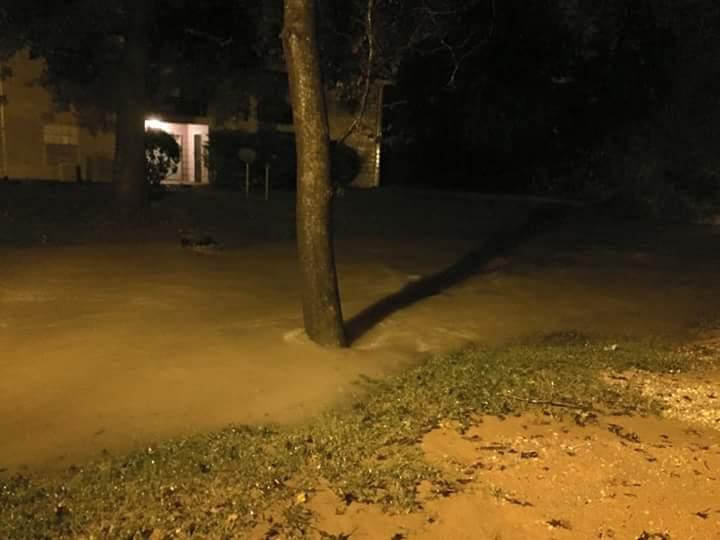 Flood waters limited access to streets, homes and businesses throughout Columbia, S.C. (Photo: BELFOR Property Restoration)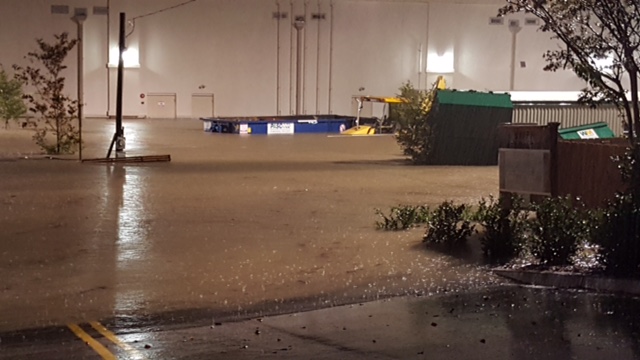 Water levels were measured in feet in many areas. (Photo: Slays Restoration, a DKI Services restoration company)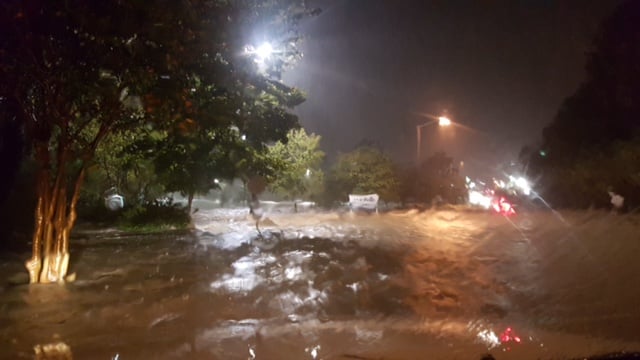 High water levels made traveling extremely hazardous. (Photo: Slays Restoration, a DKI Services restoration company)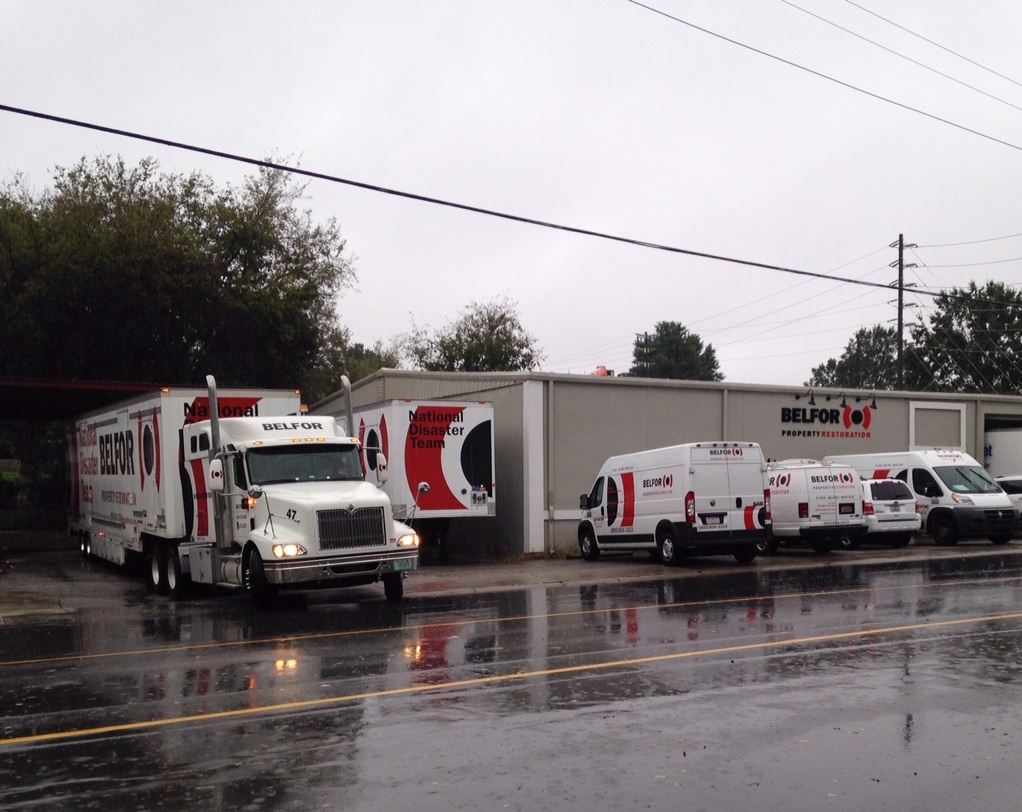 BELFOR Property Restoration's Columbia, S.C. office prepares to deploy resources to flood-stricken areas. (Photo: BELFOR Property Restoration)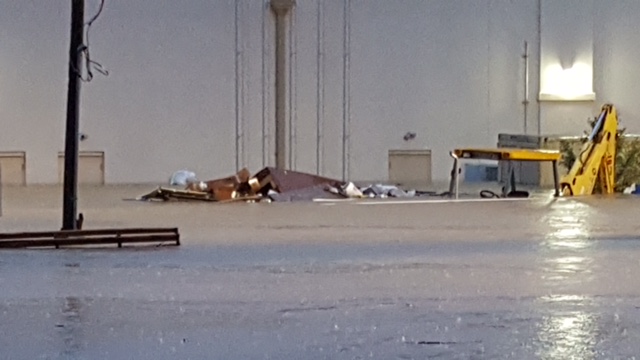 Water levels were deep enough to almost cover construction equipment in South Carolina. (Photo: Slays Restoration, a DKI Services restoration company)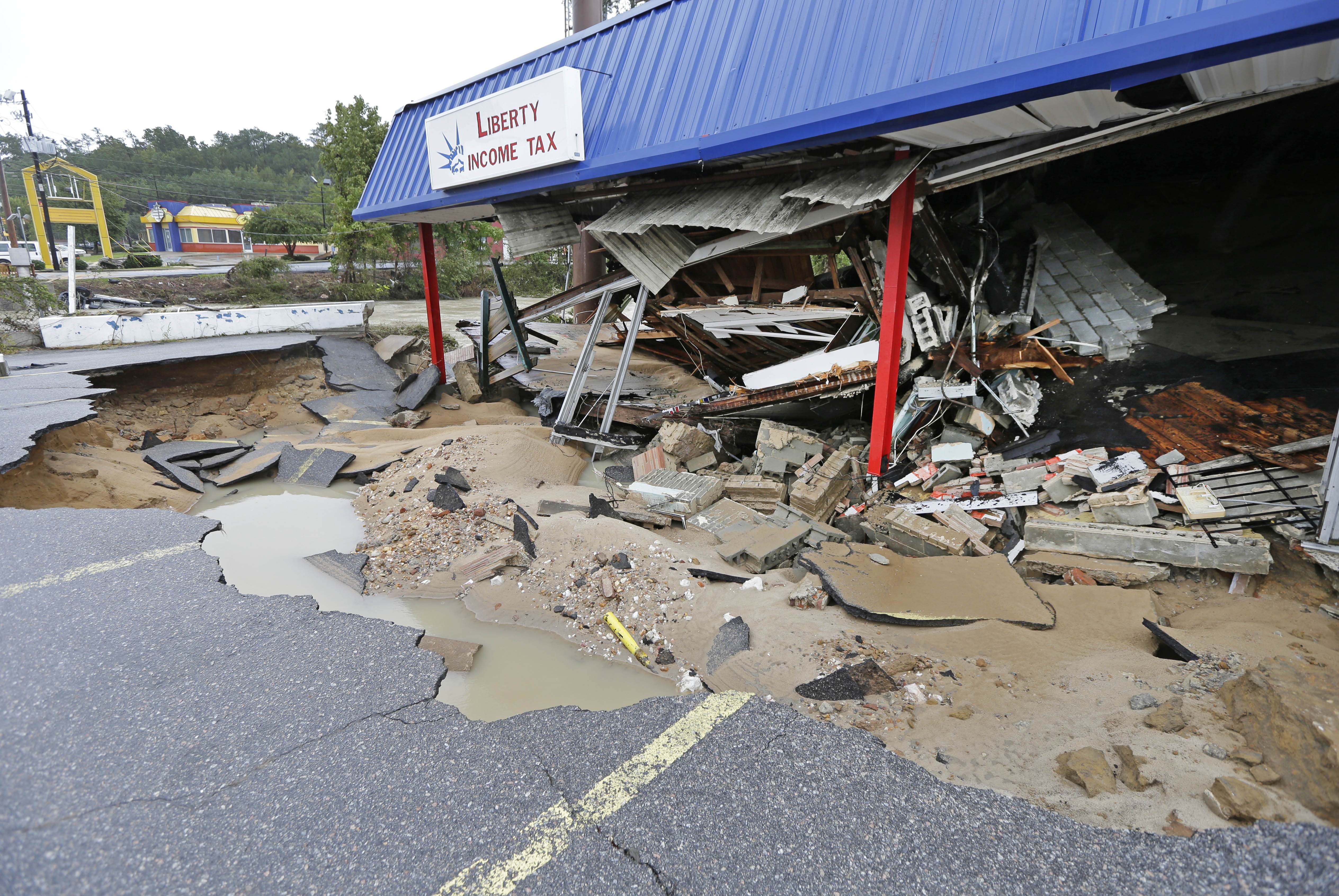 A business is destroyed by flooding near Gills Creek in Columbia, S.C., Monday, Oct. 5, 2015. South Carolina is still struggling with floodwaters due to a slow moving storm system. (AP Photo/Chuck Burton)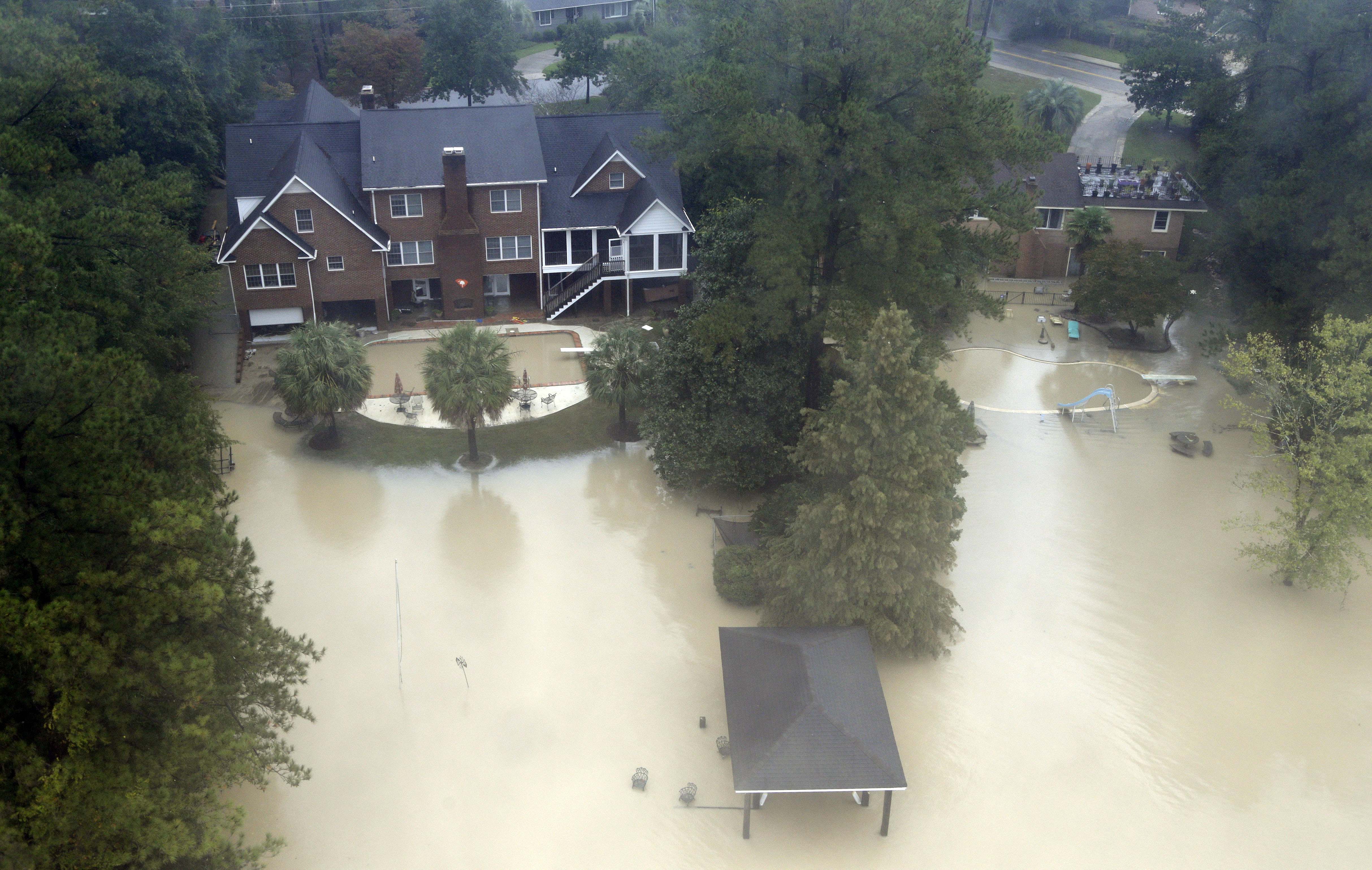 Floodwaters encroach on homes on a lake in Columbia, S.C., Monday, Oct. 5, 2015. After a week of steady rain, the showers tapered off Monday and an inundated South Carolina turned to surveying a road system shredded by historic flooding. (AP Photo/Chuck Burton)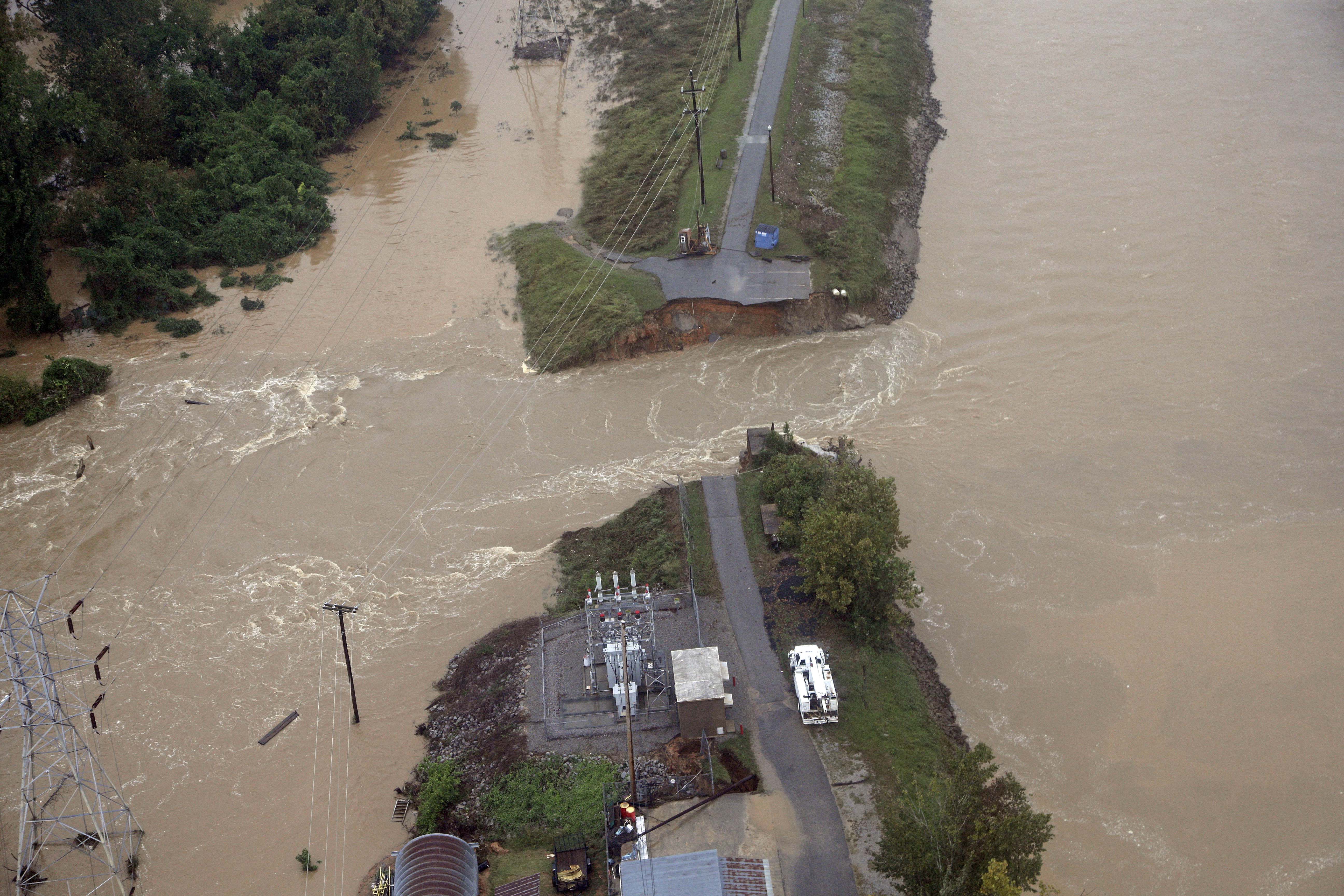 Floodwaters breach the Columbia Canal, which is part of the water treatment system in Columbia, S.C., Monday, Oct. 5, 2015. (AP Photo/Chuck Burton)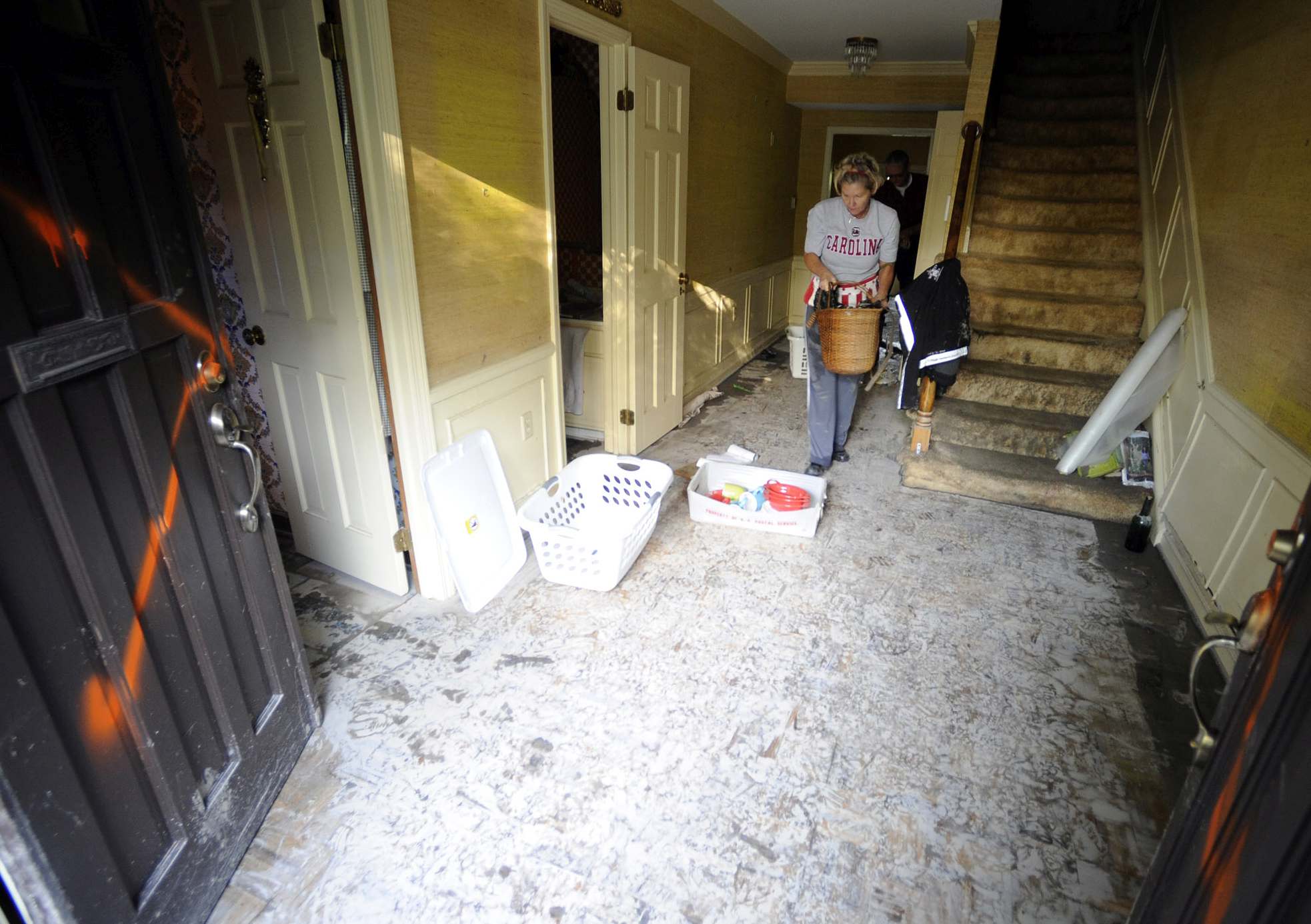 Polly Sim sorts through belongings outside her mother's flooded home in Columbia, S.C., on Tuesday, Oct. 6, 2015. More than 3 feet of water inundated the town home, destroying furniture and keepsakes and washing away a garden maintained by Sim's mother Rankin Craig, who was Miss South Carolina 1954. (AP Photo/Jay Reeves)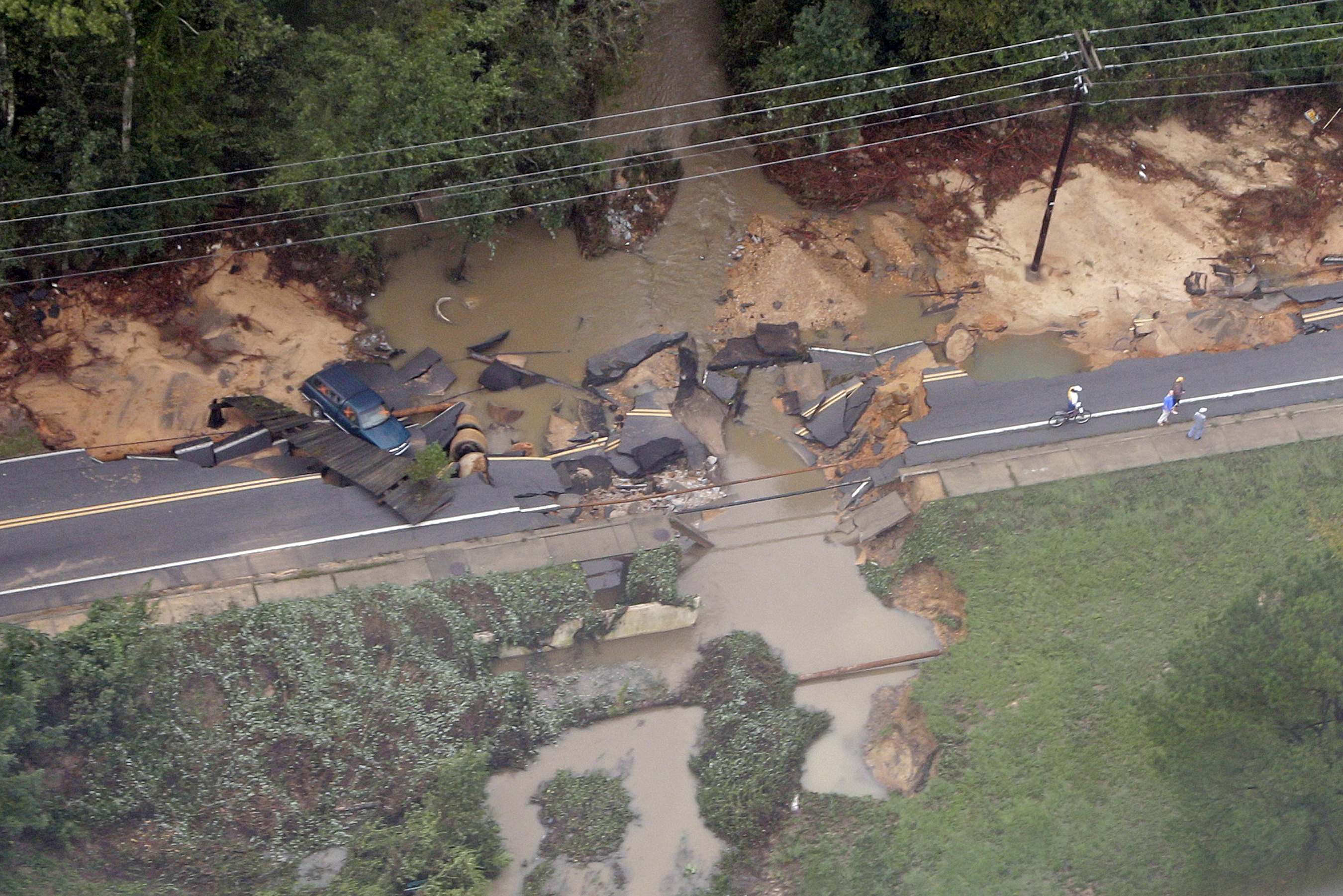 A truck rests off a washed out road outside of Columbia, S.C., Monday, Oct. 5, 2015. (AP Photo/Chuck Burton)