With many P&C rates remaining low and competition fierce among independent agents, every possible edge must be exploited in helping your agency remain successful. Consider: According to the Accenture Independent Agent Survey,
There are approximately 38,500 independent agencies in the U.S.
These agencies generate $5 to 6 million in annual premiums, which earn commissions of less than $1 million, and they employ seven to 12 full-time employees.
Of all P&C premiums in 2013, 58% was generated by the independent insurance agent channel.
If an independent agency wants to achieve continued growth and success — and stand out among its peers — it must develop specific and strategic recruiting, technology, marketing, sales and perpetuation programs.
One of the "secrets" to growth is to be creative and open to new ideas, says Barry Seigerman, a producer for People's United Insurance Agency, Hartford, Conn., who built a multimillion dollar agency from the ground up. "Look at every encounter as an opportunity," he says. "Everyone is a potential partner, employee or prospect for insurance."
Here are five key strategies for managing your agency's growth and enabling its success.
1. Continually hire the right employees.
The first step in an agency's growth process is hiring and retaining the best employees available. But where do you find them? How do you recruit the next generation into an industry that has a reputation for being staid and boring?
"Look for people who can do what you can't do," advises Seigerman. "If you're good at sales, hire someone with underwriting and technical skills." He believes that professional designations aren't strictly necessary. Instead he asks, "What's your experience?" and "What can you bring to the table?"
Agents should work with their schools to find and develop their own talent. "We're forging relationships with several universities and trying to open up the options for our clients and recent graduates," says Kevin M. Burch, CPC, president and CEO of Questpro Consultants, an insurance recruiting firm, and Q TEMPS, a temporary staffing agency for the insurance industry.
Often, the right employee for an insurance agency is a mid-career professional with experience in an industry other than insurance. Burch notes that his company places many professionals who have been downsized from non-insurance companies every day. The jobs can be temporary, contract or permanent hires.
Another source for talent: military veterans. "Everyone's going to the same well," Seigerman says. "You need to look in different places." He urges agencies to hire veterans, taking advantage of the many organizations dedicated to helping recently separated service members find jobs. A U.S. Army veteran himself, he believes the leadership and teamwork skills the military teaches are invaluable.
Agents also should speak with people who are looking for work-at-home, job-sharing or other flexible arrangements. Seigerman pioneered the idea of flextime more than 25 years ago in his first agency on Long Island, initially because he couldn't afford full-time employees. Those who started working part time with flexible hours or shared jobs eventually became permanent employees or partners. Without them, he says, he wouldn't have had the success he has had in his career.
Seigerman attends as many insurance organization meetings, conventions or conferences as he can to meet people and recruit new employees. "It's one of the best sources for finding qualified talent," he says. He met one of his future partners at an insurance technology conference 25 years ago.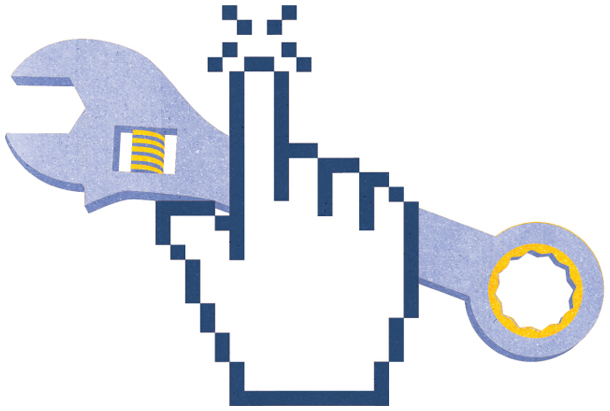 2. Upgrade your agency's tech tools.
"New business brings growth, but operations bring profitability," says Steve Anderson, president of The Anderson Network, Inc., a Franklin, Tenn.-based agency technology, productivity and profitability consulting firm.
Agency management systems (AMS) are much more robust and dynamic than in years past, and they're one of the most expensive technology investments in an agency budget. As such, producers must maximize the potential of their systems, which can include proposals and templates, carrier communication and downloads, and customizable reports, regardless of vendor.
"We work predominantly with smaller agencies — those that are local, family-owned, and independent," says Matt Masiello, executive vice president and chief operating officer for SIAA, a national insurance agency alliance headquartered in Hampton, N.H., with more than 5,300 member agencies. "We see quite a few of them not using their AMS effectively."
Don't know how to maximize AMS technology and where to look for upgrades? Anderson advises an agency owner to:
Inventory manual processes that your agency performs — digital solutions may exist;
Speak with your AMS vendor and research what is actually available within your system — new functionalities may have been added from the time of your original purchase; and
Join a user group and ask others for their three favorite features in their AMS.
The truth is, premium growth is a lot easier to come by when an agency uses its AMS to full potential. "No matter what the AMS is, it has tools and offers data that agencies need to grow their business," says Masiello.
However, your AMS is only as good as the data you put into it. One of the major issues that inhibits sales and growth, Masiello says, is an agency's failure to "use the data in its system to identify customers, build marketing plans, and target its customers, prospects and lost customers."
Populate as many data fields as possible with more than the standard information (name, address and type of coverage, for example). Does a personal lines policyholder also own a business, and if so, what lines of coverage would apply? Who are the policyholder's family members and what are their ages? Is the policyholder open to referring your agency? What are the policyholder's interests and hobbies?
Let your carrier "talk" to your AMS through downloads (which occur when a carrier issues a policy, and adds that data into your system electronically) and communication. For example, based on carrier download data, allow your AMS to flag a policy's renewal date and remind you a month or two in advance. Have your AMS also note whether the policyholder can expect a coverage or price difference. In this case, reach out to your client well before the renewal date. "If you're proactive in informing the client about the changes they should expect ahead of renewal, the chances of retaining that account are much higher," Anderson says, "and retention is one of the best ways to grow long-term."
Use Your AMS for Marketing Automation

If your system vendor doesn't offer that capability, turn to a third party, such as Agency Revolution, AgencyBuzz or Nexsure. The software from these vendors works with an AMS to target specific individuals and automatically deploy e-mails or newsletters on a predetermined schedule.
Set your marketing campaigns to be triggered by the data you have on each policyholder: birthdays, holidays, renewals, claims, new prospects, cross sales, prospects and quotes, lost clients and recaptured clients, for example.
Masiello recommends that e-mails, postcards or newsletters be kept to once a month and that marketing campaigns include this information:
Additional policies that apply, based on the policyholder's personal interests and hobbies
Reminders to update policies during life changes (such as marriage or the birth of a child)
Links to agency blogs on particular topics
Helpful hints that help a policyholder protect the family,home or possessions during bad weather, such as during tornado season or winter storms.
Do not use the agency's servers or providers to send out e-mails in an automated campaign, however. In this case, an agency must work with a third-party vendor or run the risk of being "blacklisted" or having its communications marked as spam. "If you're sending an e-mail to four, six, eight people—that's fine. But if you're sending a bulk message to 250, 1,000 or 5,000 — that's a dangerous and expensive thing to do," Masiello says. "The recipient's server will refuse to accept your bulk e-mail. Then you have to pay each of their server providers to 'unblacklist' you."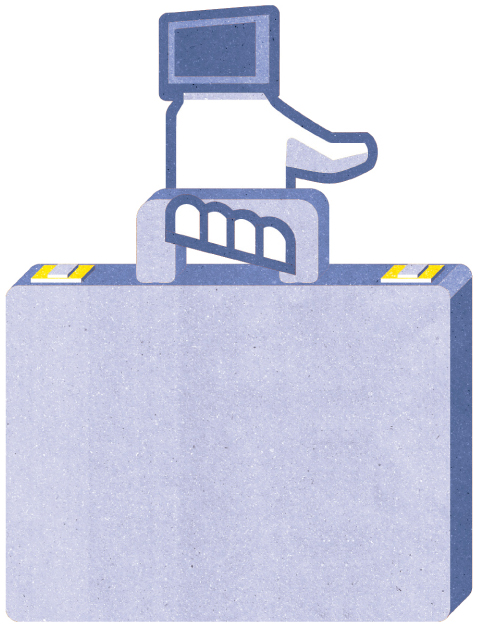 3. Get serious about social media marketing.
Internet word-of-mouth and social media campaigns play a huge role in the ways that consumers evaluate their current and prospective insurance agents. Millennials, especially, trust their friends, families and strangers on social media when weighing insurance products and carriers, according to Accenture's report, "The digital insurer: Unleashing the potential of social media in insurance."
But considering that your clients and prospects surf a plethora of social media sites, establishing and maintaining a social media presence that's tailored to each site can seem daunting — and in actuality, it is. But the challenge isn't insurmountable.
Paradiso Insurance in Stafford Springs, Conn., started its social media presence in 2008. The agency has three employees — two full-time and one part-time — to oversee its Facebook (3,170 followers), Twitter (2,700 followers), LinkedIn, YouTube, Google+, Instagram and Pinterest pages.
The agency brings in about $24 million in premium annually, but has grown 50% during the last four years. So, when owner Chris Paradiso says that all independent agencies can boost agency growth through social media, he knows what he's talking about — and he knows how to do it.
Regardless of which platforms you choose to establish a presence, it's important to have the right people watching you, Paradiso says. "I post a lot about my kids [on social media]. Why do I do that? Because I insure families."
Rick Morgan, senior vice president of Aartrijk, a boutique communications firm and social media specialists for the insurance industry headquartered in Springfield, Va., agrees with Paradiso's approach. "Identify and know who your customer is," he says, "and make sure that your social activity targets that customer and shows your personality. When your customer or prospect finds you [on social media], you want to already be showing that you're knowledgeable."
Show that you're a trusted and valuable resource by posting links to blog posts, offering safety tips, and letting policyholders know of any changes to coverage forms. Spotlight photos of agency staff (and pets!) and highlight when a client commends the agency on its service. Those who place coverage with you want to know that your agency is made up of real people — and that it's not just a business.
For those who want to go beyond the basics with their social media campaigns, some platforms offer additional advantages:
Facebook

Do more than establish an agency page on Facebook; advertise as well. "You can pay Facebook to have your ad and your information put in front of a target group of people," Anderson says. Target Facebook users by income, ZIP code, demographics and psychographics (personality, lifestyle, interests).
Consider your carriers' appetites when formulating your Facebook ads — it's not enough to simply target "drivers." Be specific when you target these Auto insurance accounts: Your carriers may want drivers who are between 40 and 60 years old, have a high income and own luxury cars.
Provide a call to action in your ad. Don't say "I can save you money on Auto insurance." Instead write, "Here's some information you may not know about buying Auto insurance," or "If you haven't looked at your Auto insurance policy in a few years, here's what you need to do."
The cost varies. "I know several agencies that spend $200 to $400 a month just on Facebook advertising," Anderson says.
LinkedIn

Like Facebook, this social platform has advertising capabilities. Anderson suggests targeting commercial accounts through LinkedIn. The cost to advertise on LinkedIn is greater than it is on Facebook, "but the payoff is greater," he says, because "you can target CEOs or CFOs of a particular industry."
Pinterest

"We get a lead every two days on Pinterest," Paradiso says. "We hashtag the daylights out of our posts."
Paradiso emphasizes that promoting an agency brand is an opportunity to show some personality. The agency has folders called "A Great Place to Work," "Mad Max," which is the office dog, "Customer Reviews," "Forever a Yankee Fan," "Wise Words" and "Amazing Places to See," among others.
On the pictures of quotes, Paradiso will hashtag the agency name and also #positiveattitude. "These get shared — you'll be shocked who thinks the same way," he says. On pictures of classic cars, the agency adds hashtags indicating that it writes Auto insurance in the Connecticut area. Going one step further, he includes the agency phone number in the description as well.
And your posts are seen by more than just target demographics — they're also seen by carriers. Remember those pictures of classic cars? Recently, a carrier executive saw those photos and is in the process of developing a relationship with Paradiso Insurance.
Twitter
Unless you're an active participant, you may not believe that financial services companies — including the insurance industry — are one of the most prolific industries on Twitter. But this platform comes with a challenge: You must display your personality and knowledge in 140 characters or less.
Retweet studies, facts and figures offered from your carriers, with a short note to your policyholders. Follow the Twitter profiles of any business accounts you insure. Retweet their successes and remind your clients and prospects about the lines of coverage the agency provides. Does your agency have strong ties to the community? If so, post or retweet local news.
Twitter also is a great place to warn policyholders about any forthcoming and potentially damaging weather. Provide a link to your webpage and include emergency phone numbers and safety tips.
"Frequency is not the issue," Morgan says. "But clutter and consistency are. Don't post just to post."
4. Expand into new lines of coverage.
There are two ways to grow your business, says Seigerman. You can sell new insurance products or you can target new markets. But you can't do everything at once.
Seigerman is a firm believer in the 80/20 rule: 80% of your business comes from 20% of your clients. You don't have to get caught up in using technology, you can keep it simple, he says. Your first step is to look at your existing client base and see what's missing.
Work with one or two industries that you have hands-on experience with, Seigerman advises. He recommends attending their association meetings and trade shows, and taking out ads in trade organization publications. "This helps you understand where the gaps are," he says. "Eventually, you become known as a resource, and business with this market segment grows."
Start with what you know. Look at whether you have a homogeneous group of clients in the same or similar industries. "In my early days, I found that I was representing bagel bakeries," Seigerman explains. "I worked with carriers to bundle coverages that applied specifically to their needs." He and one of his producers who liked cars put a similar program together for car washes, building on their existing client base, and the business grew from there. "You can create a new business segment out of almost anything."
Stan Logan, owner and sales manager for the Logan Lavelle Hunt agency, headquartered in Louisville, Ky., agrees with Seigerman about targeting what you know. "I tried to start a trucking division from scratch," he says. "I quickly found out that my service people weren't comfortable with that type of client, didn't understand their business and were reluctant to learn. Trucking markets weren't willing to appoint me without a track record, and my existing markets had no interest." Lesson learned: Do what you do best.
Chris Dik, vice president of the Knight-Dik Insurance Agency in Worcester, Mass., used digital marketing to grow the Workers' Compensation line from practically nothing and tripled his WC commission in just the first year. About five years ago, the agency, which writes about $2.5 million in commissions each year, decided to target the Workers' Compensation market. It branded a program called Workers' Comp Results, which has its own dedicated website and offers third-party services with the biggest impact on reducing premiums, such as reserve reductions, audits and HR support.
With help from agency interns, Dik builds data profiles — including experience mods, rating systems and current premiums — on these potential insureds from free and public information from the state, and puts all that information into an Excel spreadsheet. "We're taking the old way of marketing — of getting the data first — and then letting the system work," he says.
When thinking about adding a product line to existing coverage, Seigerman looks at a group of clients to see what kinds of coverage they might be missing. For example, he has a millennial client who owns three restaurants. He contacted the client to say, "I've read about the increase in wage-and-hour lawsuits targeting restaurants and tipped employees. You're vulnerable, and I recommend employment practices liability insurance [EPLI]."
After checking with his lawyer, the client agreed and now has added EPLI to his existing coverage. As Seigerman explains, the client needs you because you take the time to understand his business. It's your obligation to be sure the client is aware of the coverage he needs."
5. Establish a solid agency succession plan.
Most independent agency owners don't think about perpetuation as one of their avenues toward premium growth — but they should.
"Often, perpetuation is thought of as a succession plan — an owner decides to sell to monetize a lifelong investment in the agency," says Dave Tralka, president and CEO of InsurBanc, a division of Connecticut Community Bank, N.A., a full-service bank that was founded by agents in cooperation with the IIABA, headquartered in Farmington, Conn. "But perpetuation can — and should — be used in a growth strategy. An agency with an internal perpetuation plan can use it to engage employees in the agency's future. It can put stock or ownership in the hands of employees so they can think like an owner and be more engaged in controlling expenses or growing revenues."
The keys to a successful program, according to Tim Cunningham, co-founder of OPTIS Partners, a Chicago financial consulting firm that represents both insurance buyers and sellers in transactions, is to treat perpetuation as an evolving, ongoing process, and to ask for professional help. This process will take between five and 10 years to establish, and should be started well before it's time to sell.
Using the acronym "PACT," Cunningham details four components to the perpetuation process: People, Agency value, Capital discipline and Time.
An agency can be sold internally or externally (to a competitor or unaffiliated individual or firm). Most agency owners would like their life's work to remain in the family, so to speak, and sell to a partner, junior staff member or family. "We recommend having a 20-year spread between buyer and seller," Cunningham says, while also noting that "The younger generation, the 25-year-olds, this will give them an opportunity to have an equity stake, which will impact growth positively. They have a bigger reward — it's more than a paycheck now."
When a buying candidate has been established, the two parties should work with a valuation firm, which can determine a fair market purchase price. When done right, selling the agency won't occur until years in the future, but until it happens, an owner can look for ways to increase the value of the agency, for example, through best practices, reduced expenses, increased revenue and continuous monitoring of cash-flow projections.
Each additional percent in premium growth has a multiplier when it comes to agency value, Tralka says. "Hiring and training a new producer costs money. But if you can get that new producer up and running in five years, he or she will add tremendous value to your agency when you're ready to sell."
The buyer can either purchase the agency with personal funds — "Unlikely, but possible," Tralka says — the seller can finance the purchase, where he or she takes a note back and is paid out over time in an installment sale, or the buyer can acquire funds through lenders like InsurBanc, which provides financing to independent agencies.
Transactions vary with installment sales. For example, if a seller holds 100% ownership in the agency, a buyer could purchase 10% of the ownership every year for 10 years. Or the seller could fix the price, and the buyer could pay a portion down, and pay the balance over a period of six to eight years, Cunningham says. Work with a tax advisor and attorney during this time, as there may be tax benefits to the seller. "By selling, you're monetizing your largest asset on your personal financial statement. Good tax advice is worth what it costs," Tralka says.
The seller, who is probably a great producer and mentor, can remain on staff after implementing the buyout, adds Cunningham. "Continue to let them have a book of business," he says. "Just because you sell doesn't mean you retire."