When I established my business, I was convinced that multi-line selling was the key to growing the company because it solved the prospecting issue. I had evolved my marketing strategies to support cross-selling, and I could acquire new customers in so many different ways: Once I had the customer and established the relationship, it was just a matter of time to work on the coverage that they had placed elsewhere or now needed as their own businesses and families grew.
In the beginning, I often took the opportunity to hand-deliver an insurance policy or even an endorsement. This became a way to set up a future time to meet and review clients' insurance needs. The customer was impressed that I delivered something in person, and was now prepared for our next meeting to discuss other coverage.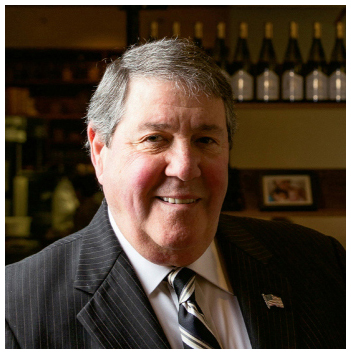 Two of the biggest sales we ever made amounted to total premiums of $1.4 million and $1.8 million, and originated with a small, local, personal lines customer generating annual commissions of about $400. (Many agents never would even have entertained writing this account.) The customer had become the president of one of the largest independent beverage distributor associations and invited us to submit a proposal. We made the sale. The next year we were referred to another association, and were again successful. Both customers remained with us for several years until the associations were disbanded. Consider this: $3.2 million of new premium, from one small personal lines customer!
The remarkable success we enjoyed building our agency could never have been achieved without the basic philosophy that we were a sales organization fiercely committed to diversity through multi-line selling.
The question is: 'Multi-line selling—is it really possible for an insurance producer or an independent agent or broker to sell commercial and personal Property & Casualty, Life, A&H, Employee Group Benefits, worksite voluntary products, retirement plans, investments, and other financial products and services—and live to tell about it?" The answer is Yes. And it can be done successfully.
There is never a prospecting problem if your sales activities are always focused on multi-line selling, because 80% of your new business will come from account rounding and cross-selling to existing customers and referrals.
CONCERNS & REALITIES
So what are the excuses that people use to not embrace multi-line selling?
1. CONCERN: "I'm too busy handling my customers, staff, carriers, etc., to have the time to learn and become licensed in all the different areas."
REALITY: Commit to delegating most of those tasks on which you spend an excessive amount of time. However, what should never be delegated is your responsibility as a leader to create a business vision and establish a mission.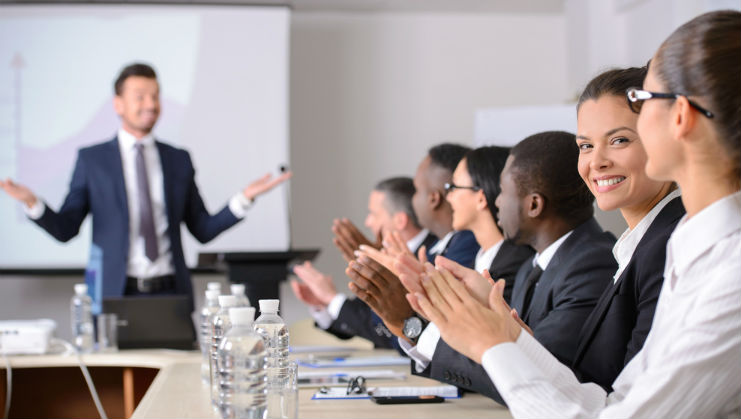 (Shutterstock/VGstockstudio)
2. CONCERN: "I can't have expertise in every insurance or financial product or service."
REALITY: True, but you can become licensed and add staff who have special skills and expertise so that the customer's needs are met by the organization, not by a single individual. For example, I've sold a ton of different policies over my many years in the business, but I haven't rated a single policy myself since I obtained my P&C license in the '60s. Does the chairman of General Motors have to know how to do a brake job?
3. CONCERN: "We have to focus on building our P&C book of business to be profitable, grow and satisfy our agency companies. There aren't enough commissions in Life/A&H/personal, etc., to make it worthwhile."
REALITY: Building an insurance agency with a balanced book of business that generates revenue from diversified sources leads to more rapid and predictable growth and serves the agency well during the underwriting cycles and economic ups and downs. It also gives you the chance to base your annual planning on those areas that offer the best profit results. (You do annual planning, don't you?)
4. CONCERN: "We can't make money on small commercial accounts. We need to focus only on Commercial P&C accounts that generate $5 million, $10 million, $25 million or more in premiums."
REALITY: Yes, you can make money on small commercial accounts if you establish a minimum revenue threshold and cross-sell personal & Life and A&H products.
(Shutterstock/wk1003mike)
5. CONCERN: "We can't make money in personal P&C lines of business," or "Our producers won't sell personal lines."
REALITY: Yes, you can. You will likely find that some of the commercial customers with the largest commissions came from some of the smallest personal lines customers who own businesses or who have many business relationships. It's important to establish revenue thresholds for personal lines.
6. CONCERN: "I don't have the money to hire and finance producers for each specific area, nor the staff to support them and to service the customer."
REALITY: Producers and staff should be encouraged to learn to sell and service multi-lines. True, it takes time and commitment to hire and train the best people you can find, but it will pay off. If you have a good business plan and show that you are growing, it's a lot easier to borrow money from traditional lending sources. You also can partner with other professionals like registered investment advisers, benefits consultants and outside brokers.
Next page: A look at the rationale for multi-line selling from the perspectives of the agent or broker, the customer and employees.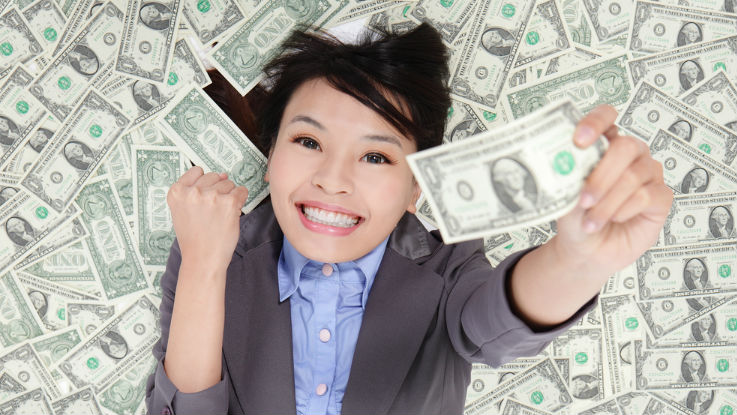 (Shutterstock/aslysun)
CLEAR ADVANTAGES
Let's look at the rationale for multi-line selling from several perspectives:
The Agent or Broker:
Eliminates prospecting issues. Approximately 80% of new business sales are made to existing customers, with the opportunity to grow revenues faster because of additional business from the same customer through account-rounding.
Second, multi-line selling lowers acquisition costs. In many cases, you'll be marketing to a few customers who buy more products.
Multi-line selling also increases customer retention. The more policies a customer has with the agency, the greater the retention—our experience showed the average retention for a multi-line customer was seven years—and the harder it will be for the customer to find another agency with similar capabilities.
And finally, multi-line selling develops a more proficient staff that adopts the sales culture of the agency, and who can handle more lines of business, especially if their efforts are rewarded by integrating cross-selling with their compensation.
(Shutterstock/robert-kneschke)
The Customer:
Ease of doing business by having all of their business in one place and often speaking with the same one or two customer service reps who really get to know them.
Multi-line selling builds a long-term relationship, which increases retention. Price is often secondary if the customer perceives a real value in the relationship, and customers are more likely to refer friends and family who are seeking products that they know the agency offers.
Employees:
Employees like working in an environment that has a culture and philosophy they can embrace and that keeps them focused and energized.
Most employees appreciate that opportunities to learn other lines of business offers them a better career path to grow and develop skills in more areas, which increases their value to the company. Additionally, incentives to earn bonus compensation and rewards through opportunities for account rounding and cross-selling are a prime motivator.
While times may be different today and the insurance business continues to evolve, new opportunities present themselves to those who can recognize them and are willing to try hard to be successful. For me it was the vision and commitment to diversification by creating several sources of revenue for the agency through the process of multi-line selling.
Barry Seigerman (bmseigerman@gmail.com) founded The Seigerman Agency in 1975 in Long Island, N.Y., as a full-service, multi-line agency and served as chairman and CEO of Seigerman-Mulvey Co. Inc. until Bank of Smithtown (N.Y.) Insurance Agents and Brokers Inc. acquired the agency in 2004—and he stayed on as president and CEO through 2007. That group, in turn, was acquired by People's United Bank in 2010. Now he's a producer for People's United Insurance Agency, the latest chapter in a very long book of business he's built through the simple power of cultivating relationships.