Most of us will never have to worry about insuring a mega or superyacht, those sea-going crafts ranging in price from $50 million to well over $100 million with hulls measuring anywhere from 80 to several hundred feet long. But for those fortunate enough to own such a vessel, the insurance risks are very real and very unique.
According to Damon Hostetter, senior vice president at ACE Recreational Marine (part of ACE Private Risk Services), the difference between a yacht and a "super" or "mega" yacht centers around the size and value of the vessel. Luxury yachts are usually longer than 78 feet and have a hull value over $5 million. A mega or super yacht generally runs a minimum of 148 feet (about half a football field and that can be considered "small" as mega yachts go) and are valued at $50 million and higher. For example the Octopus, which was built for multi-billionaire Paul Allen, is 414 feet long (almost one-and-a-half football fields) and cost $200 million to build.
Mega and superyachts are like luxury mansions on the water and many of the same risks found in large homes apply to them, albeit with some significant differences. Among the amenities frequently found on mega yachts are private theaters, sauna and steam rooms, beauty salons, helipads, mini submarines, gyms or exercise rooms, multiple deck levels above and below the water line, conference rooms, a medical area of some type, and cabins for guests and staff.
These uber yachts require a crew to navigate and maintain the ship as well as a professional staff to oversee the day-to-day care, cleaning and meal preparation. There are multiple safety concerns to be considered and assets to be protected, as well as environmental risks that must be managed.
Here is a look at six risk management factors for mega yacht owners.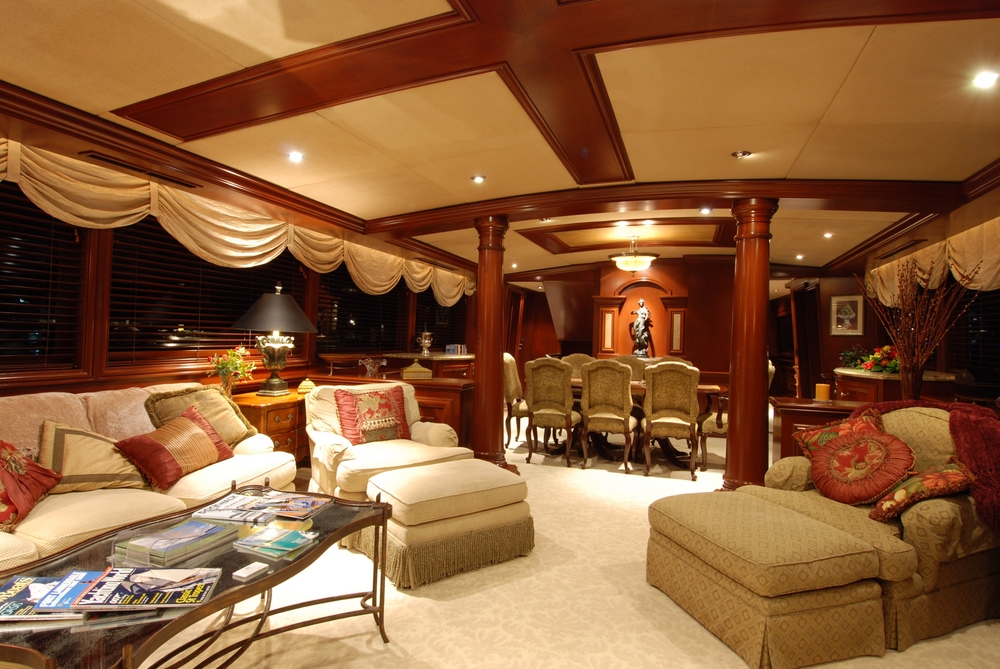 Photo: Travel Bug/Shutterstock
1. Furnishings
"The larger the yacht, the more assets aboard the vessel," says Hostetter. "There may be artwork, furnishings, jewelry, wine collections and firearms on board." He recommends that owners take specific steps to prevent loss such as doing a complete inventory and keeping the photos, videotapes and appraisal documents in a secure location somewhere other than the vessel.
"Some items may not always be on the vessel and may be transported between the home and vessel. It is important to know how to pack and transfer items like wine and artwork," he cautions. "They need to be secured and temperature controlled. Owners need to beware of humidity issues and UV issues that will degrade the artwork."
ACE and other insurers provide coverage for furnishings (much like Homeowners Insurance), but recommend that additional coverage be purchased for specific valuables such as wine collections, antiques, jewelry and fine art.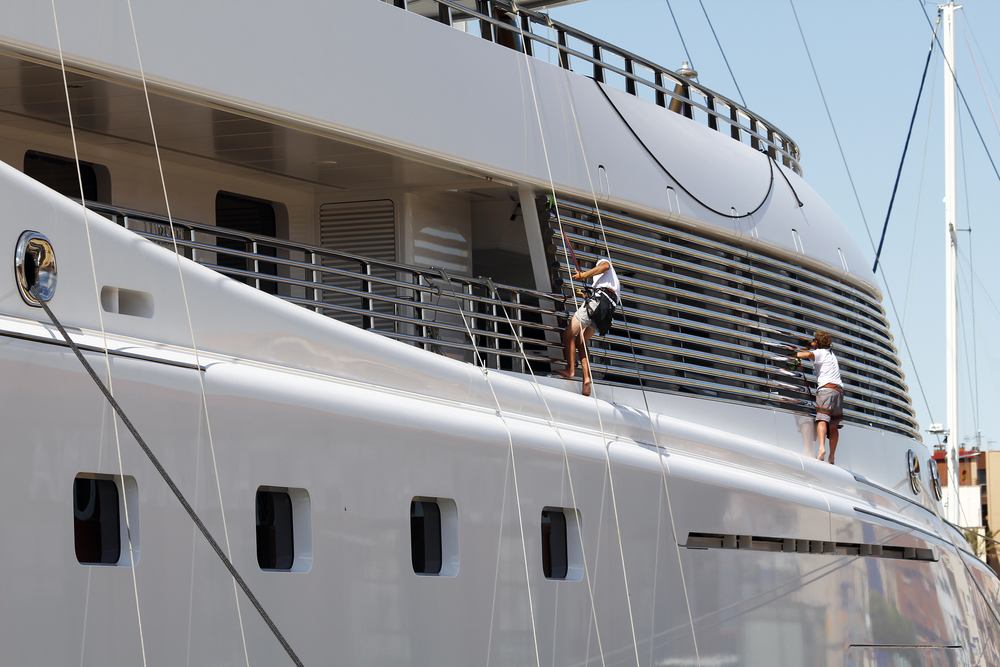 Photo: Jordi C/Shutterstock
2. Crew & staff
Superyachts require temporary crews at the very least and quite often a full-time crew of anywhere from three to 10 or more depending on the size of the vessel. According to Superyacht Times, Paul Allen has a permanent staff of 60 for the Octopus. This brings into play Workers' Compensation and medical insurance coverage issues, particularly since these vessels often travel out of the country.
Frequently, the country or state under which the vessel is flagged determines the safety regulations, Workers' Compensation requirements and other aspects of the yacht's registration. "If it is a U.S. flagged vessel and there is a federal law for a Workers' Comp act, then that's what's followed," explains David Kupfer, Esq., a member of the law firm of Carroll, McNulty & Kull. "Because we're talking about vessels on the water they are subject to federal law."
Health insurance is another consideration. "The owner can get health insurance that covers the crew wherever they are," Kupfer adds. "Owners liability will cover the crew when they are injured on the vessel, but it's not the same as a health issue." If the crew is temporary and works for a placement firm that provides them to run the yacht, then the employer is responsible for both health and Workers' Comp insurance.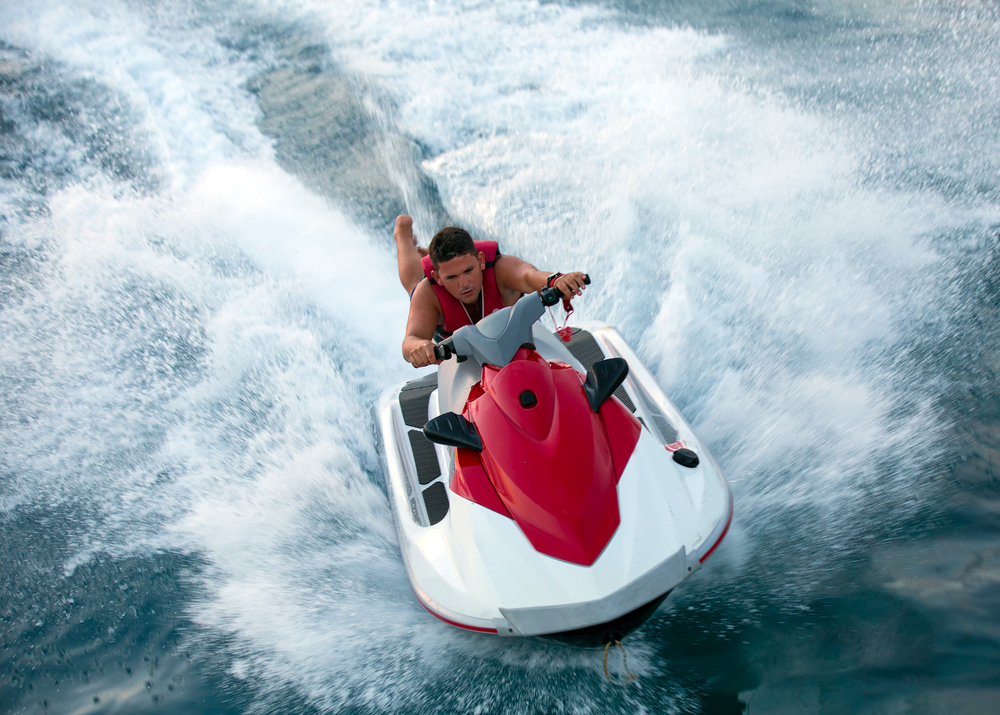 Photo: Muratart/Shutterstock
3. Navigation, transportation and watercraft
Most mega yachts have a variety of "toys" that require some sort of coverage. These include personal watercraft (e.g., jet skis), a tender for transporting guests and staff from the yacht to the dock, kayaks, mopeds, motorcycles, golf carts, helicopters and cars. Navigation and transportation coverage will cover many of these items, but Hostetter says that some toys provide unique exposures that require additional coverage such as towing a second vessel, parasailing, scuba diving and using submarines or other submersible crafts.
Sometimes owners aren't always the only ones using a vessel. "People don't usually use their yachts 365 days a year, so in order to try and generate income they charter them out," explains Kupfer, "so the owners' liability insurance has to anticipate whether the yacht will be chartered out and how long it will be used."
Policies frequently have navigational limits that dictate where and when a yacht may be operated. "The period of operation is an issue too," adds Kupfer. "If the boat is going to be principally used in a specific geographic area like the U.S. or Mediterranean, then the insurer needs to know where it will go and how long it will be used."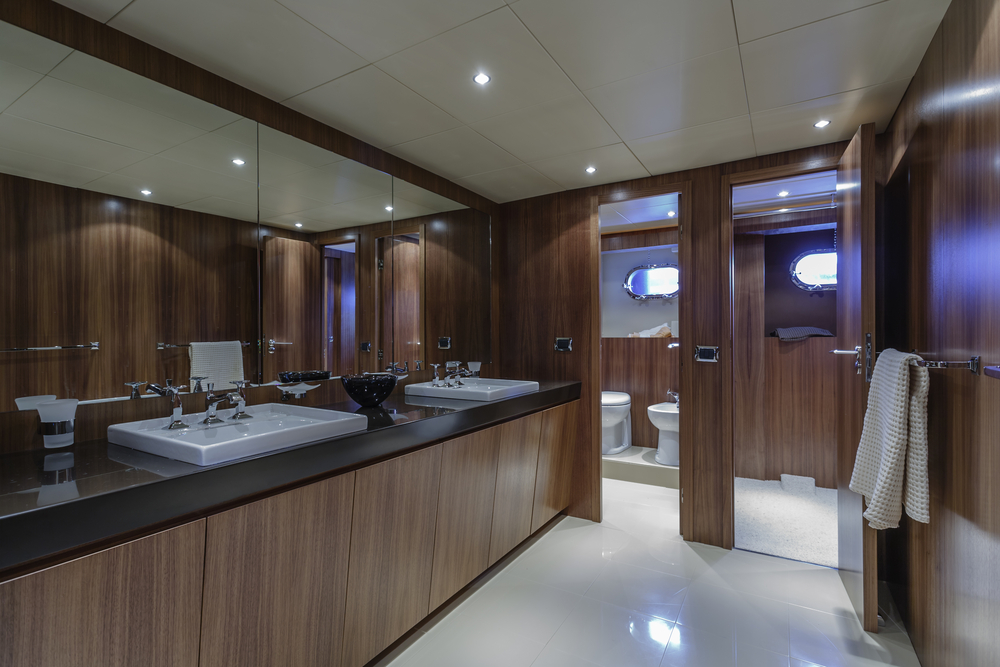 Photo: Angelo Giampiccolo/Shutterstock
4. Environmental spills
Large vessels also need to insure against what Kupfer calls "the extraordinary risk for contamination of the environment." The primary mega yacht policies cover for fuel spills and sewage discharge. (A superyacht with multiple bathrooms, a large kitchen and other amenities can create a lot of waste.)
Hostetter recommends conducting a survey each year to identify any problem on the yacht. "There are multiple voltage systems on the boat and it operates in a potentially harsh environment. There are complex engines and water making equipment aboard. Keeping track of all of those systems, as well as safety and compliance requirements can be as complex as running a small business."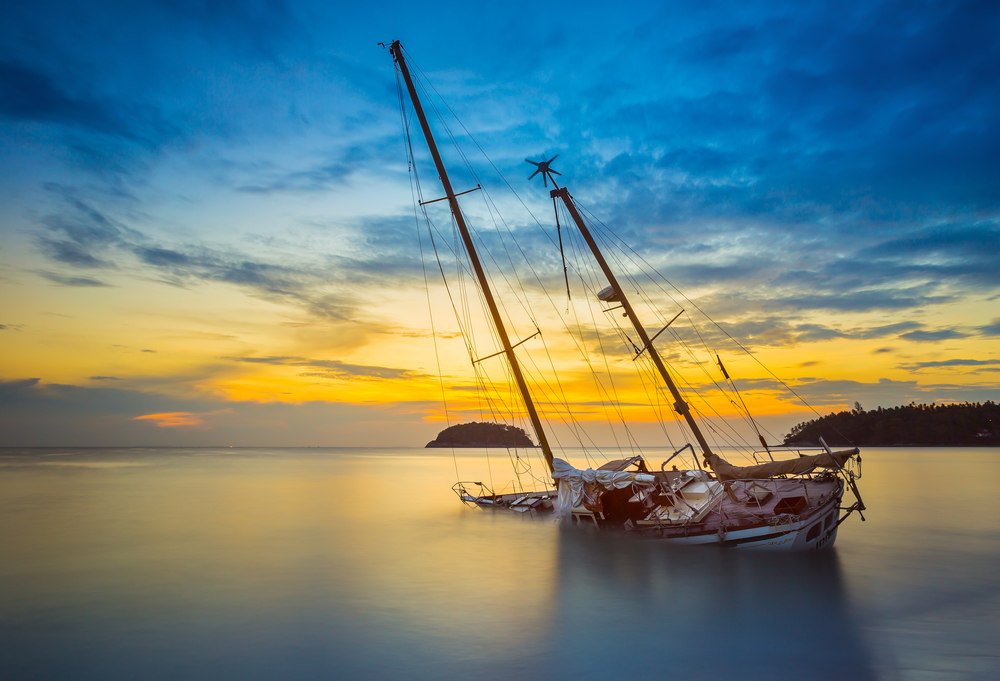 Photo: lOvE lOvE/Shutterstock
5. Property Damage
Most mega-yacht policies will include hull damage coverage, as well as third-person liability if the boat runs into another vessel or pier or injures someone. "Yacht contracts are comprehensive, so they are pretty inclusive," says Hostetter.
"If the boat is in a collision, the owner may need to cover the salary of the captain and crew while it's in dry dock for repairs," adds Kupfer. "There may also be governmental fines with a discharge or collision that the policies need to cover." The policies for various insurers are not identical and may have different coverage limits and deductibles, but they usually cover first- and third-party liabilities.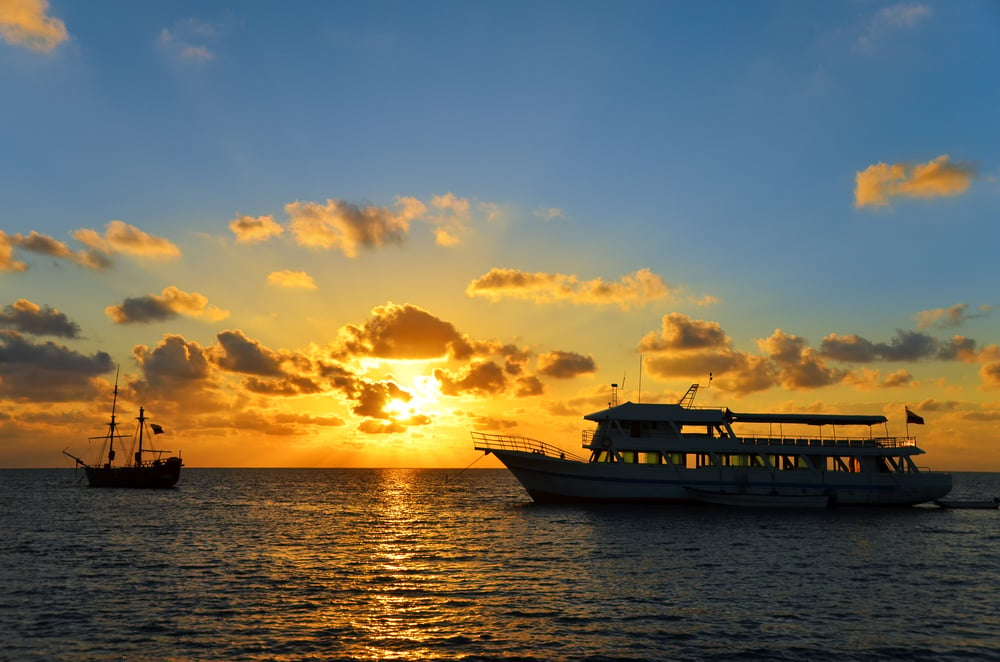 Photo: Jess Kraft/Shutterstock
6. Kidnap, terrorism, piracy and hijacking
Another consideration involves geographic risks and exposure. Pirates are alive and well in some parts of the world and mega yachts are attractive targets for them. "Parts of the Mediterranean, Malaysia and Indonesia are less secure areas than the U.S.," advises Hostetter. "Check with the U.S. government and State Department on any issues or travel advisories."
He also recommends that owners and captains conduct their due diligence on mooring locations. "Check them out ahead of time or have a security firm assess the itinerary," he adds. "Depending on where they are going, they could hire a security team to scout out the area and possibly provide security while there."
Kupfer says there are policies that cover kidnap, terrorism, piracy and hijacking. He also recommends search and rescue coverage.
Most insurers that offer mega yacht coverage will customize it based on the owner's needs and the vessel's amenities, where it is flagged and where it will be traveling. Deductibles run anywhere from $50,000 to $100,000 or more depending on the coverage offered.
See related article: Managing the unique risks of yacht ownership