In the early morning hours of August 29, 2005, Hurricane Katrina struck the Gulf Coast of the United States, resulting in more than $41 billion in insured property damage, with total economic damage topping $100 billion. The fallout from Katrina has led to significant changes within the insurance and risk management industry.
According to the Marsh report, "10 Years After Hurricane Katrina: Lessons in Preparedness, Response, and Resiliency," changes over the past 10 years in the property and casualty insurance industry were all influenced by Hurricane Katrina, as well as Hurricane Ike and Superstorm Sandy. The report reviews how property insurance, claims, analytics, risk engineering, and crisis management have changed since Katrina—and explains what has been learned from Katrina and other disasters about protecting people, property, and profits.
Here are 5 major changes in the P&C insurance industry that are a direct result of Katrina's immense destruction and shocking aftermath.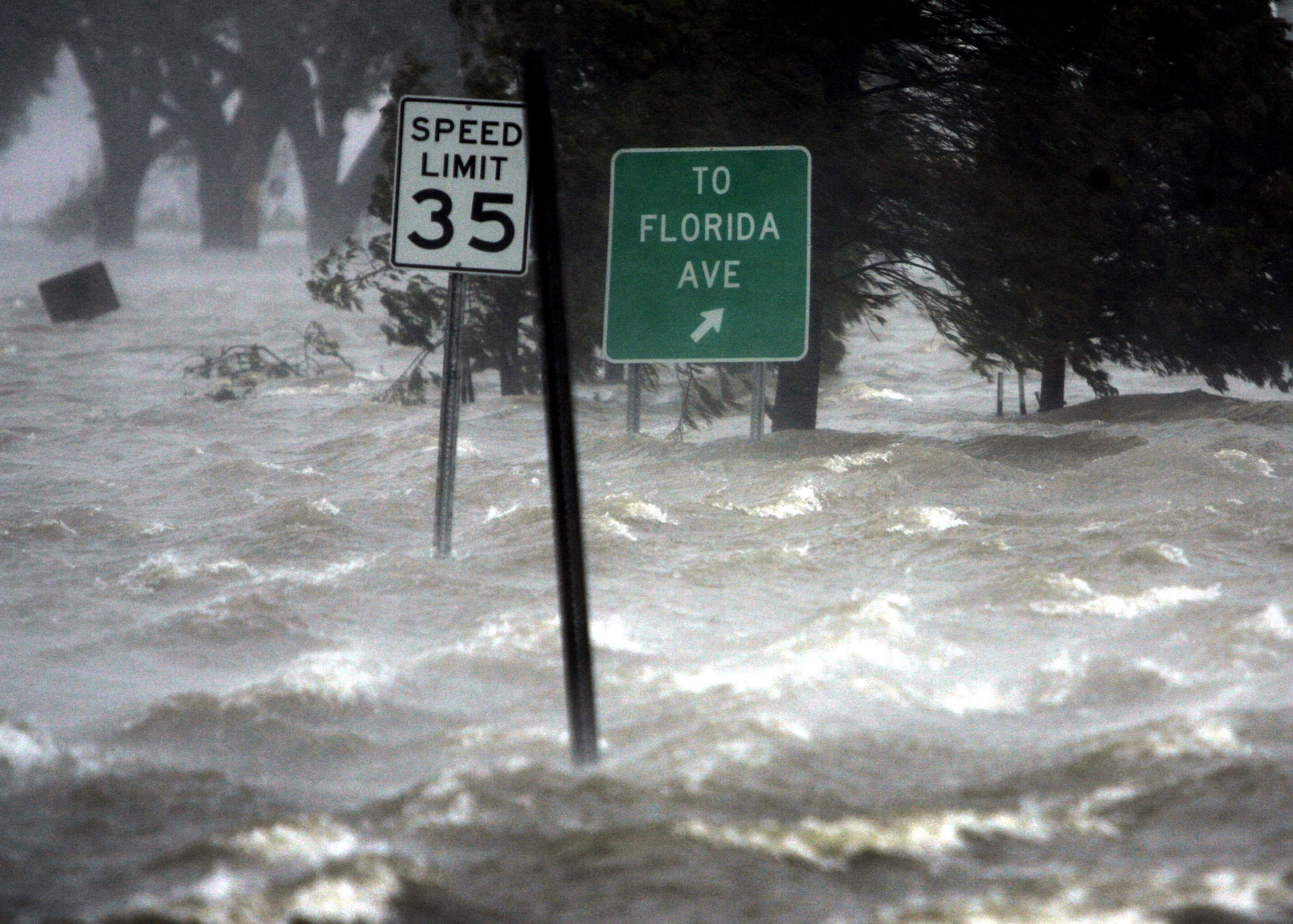 Flooding takes place after Hurricane Katrina hit New Orleans, Monday morning, August 29, 2005. Following the storm, Louisiana officials said people in some swamped neighborhood were feared dead, but gave no immediate numbers. (AP Photo/Eric Gay)
1. Catastrophe (CAT) modeling has been widely adopted in the insurance industry
Katrina brought about a major change in thinking about CAT modeling. At the same time, changes in technology and analytics have allowed for advances in CAT modeling practices and procedures. CAT modeling and analytics, once the domain of reinsurance buyers, have since been widely adopted in the insurance industry.
[Related: What's the most critical piece of data for property risk modeling? Hint: It's pretty basic]
Before Katrina, the modeling of catastrophe exposures was typically done on aggregate portfolios for reinsurance purchasing. Modeling was a "nice to have" item, and was not considered from a per-risk standpoint. Since Katrina, CAT modeling has generally been used on a per-risk basis.
Today, virtually every risk with catastrophe exposure is run through one or more models to consider potential loss scenarios. For an insured, understanding CAT exposures is a key to negotiating with insurers.
Katrina has also led to a sharp rise in the focus on data quality that has since become a driver of risk modeling. Initial loss estimates from Katrina missed the mark by a longshot, in part, because the data loaded into the models was inadequate, incomplete, inaccurate, or miscoded.
Katrina also led CAT modeling companies to revise their models and update their assumptions. Models in use pre-Katrina had looked at probable maximum losses (PMLs) and average annual losses (AALs). It became apparent post-Katrina that AALs were understated.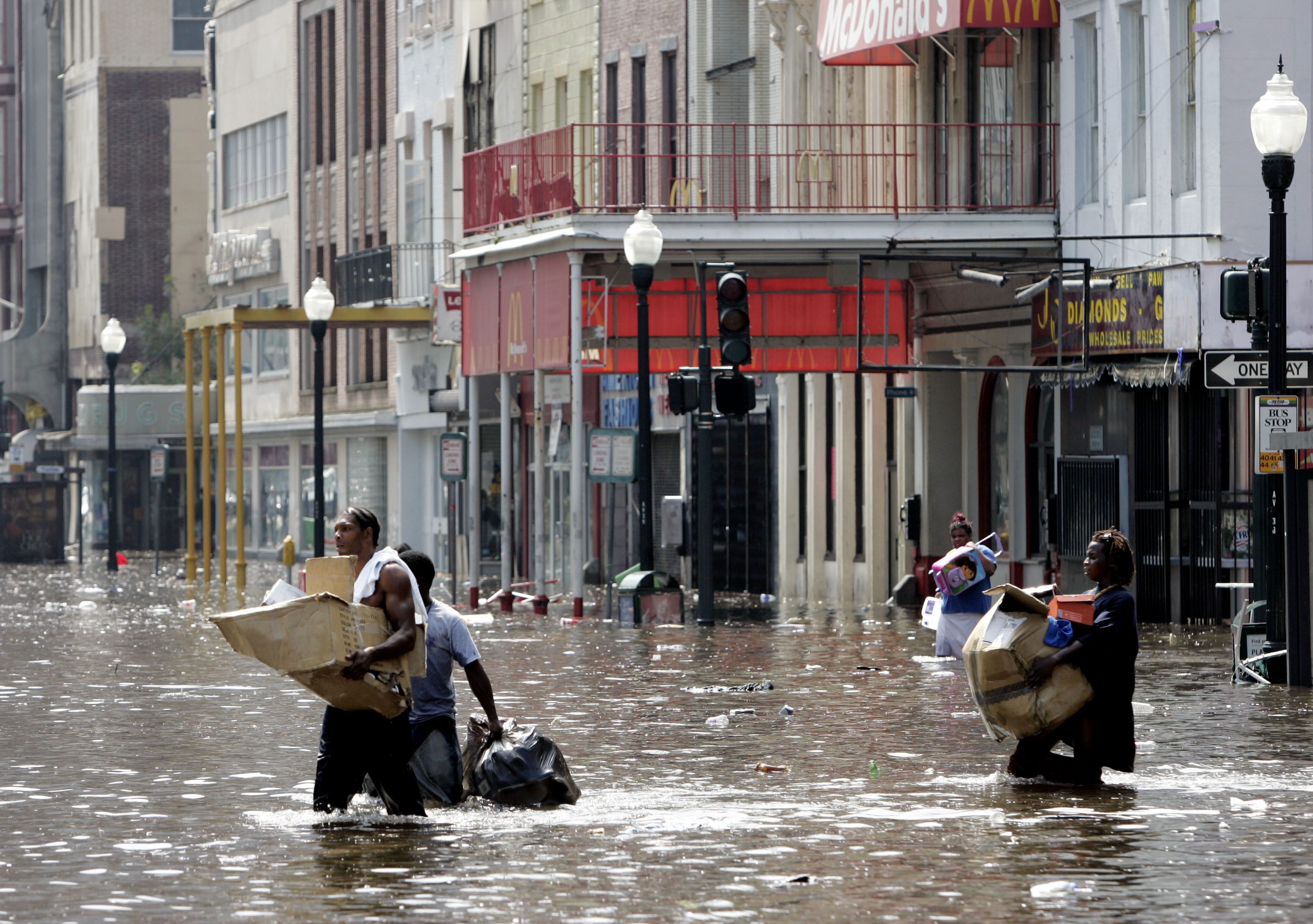 Looters make off with merchandise from several downtown businesses in New Orleans, Tuesday, August 30, 2005, after Hurricane Katrina hit the area. (AP Photo/Eric Gay)
2. Claims disputes have led insurers to tighten policy wording
One of the lessons learned from Hurricane Katrina is the importance of understanding what your insurance policy says and how it will respond to a claim. Katrina claims disputes led insurers to tighten their policy wordings, particularly around the flood peril.
After Katrina, many businesses were surprised to learn that, despite having windstorm coverage, they weren't covered for storm surge—responsible for most of the damage in New Orleans and surrounding areas.
[Related: Read your forms]
Since Katrina and Sandy, the use of named-storm or windstorms with storm-surge clauses have become more common, and coverage limits and how deductibles are applied have changed dramatically. There is more clarity now on risk transfer than before Katrina.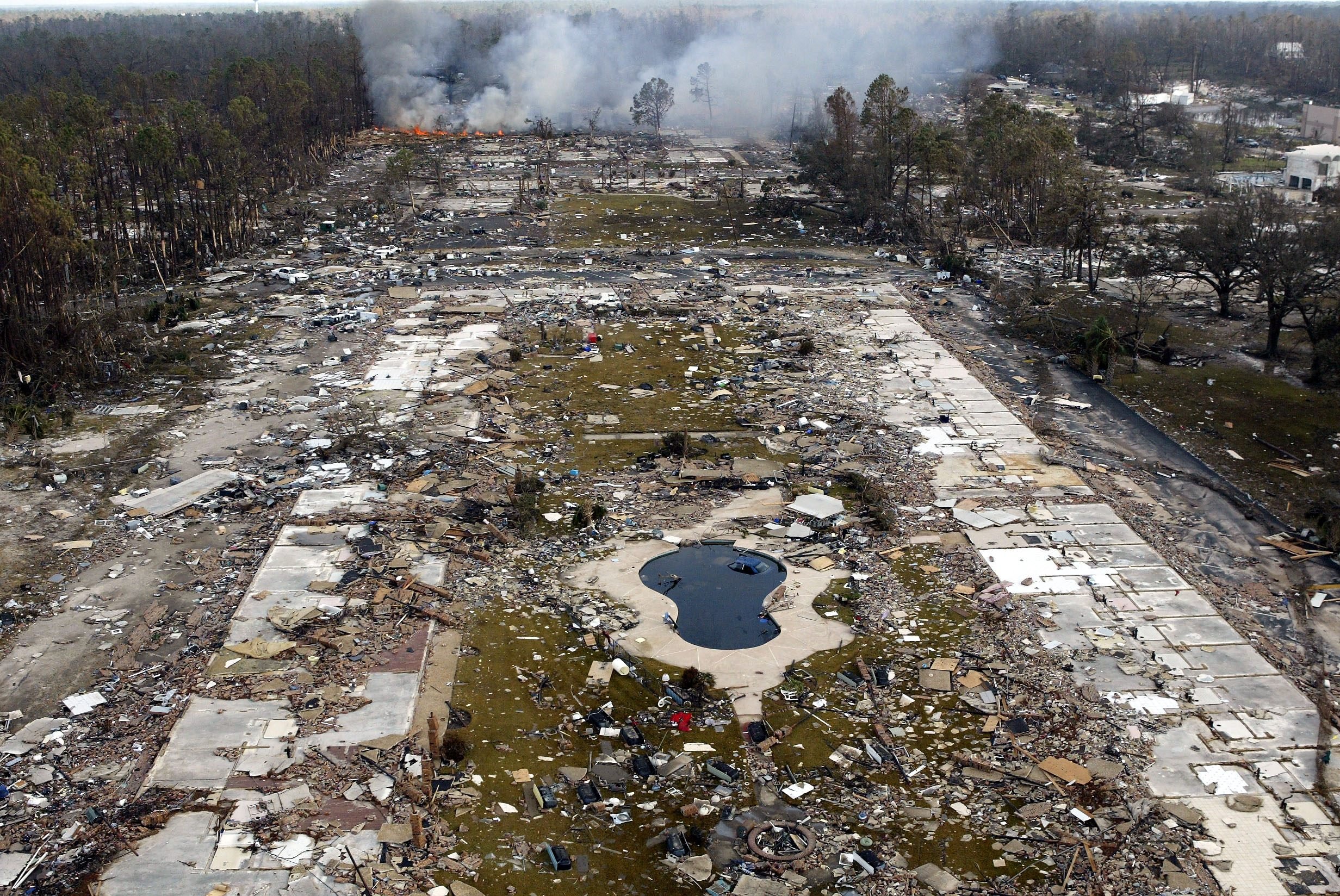 Debris from Hurricane Katrina burns in the background of an area damaged by the hurricane on Wednesday, August 31, 2005, in Long Beach, Miss. (AP Photo/David J. Phillip)
3. Commercial policyholders now develop closer relationships with claims teams
Post-Katrina insurers' claims departments generally have become more visible. Commercial policyholders are now encouraged to develop closer relationships with claims teams. Catastrophe loss management is becoming more of a topic of discussion pre-loss, along with protocols on funding claims. The end result has been a general improvement in insurers' ability to fund payments and to make partial payments following catastrophe losses.
[Related: How to make repairs and rebuild wisely following storm damage]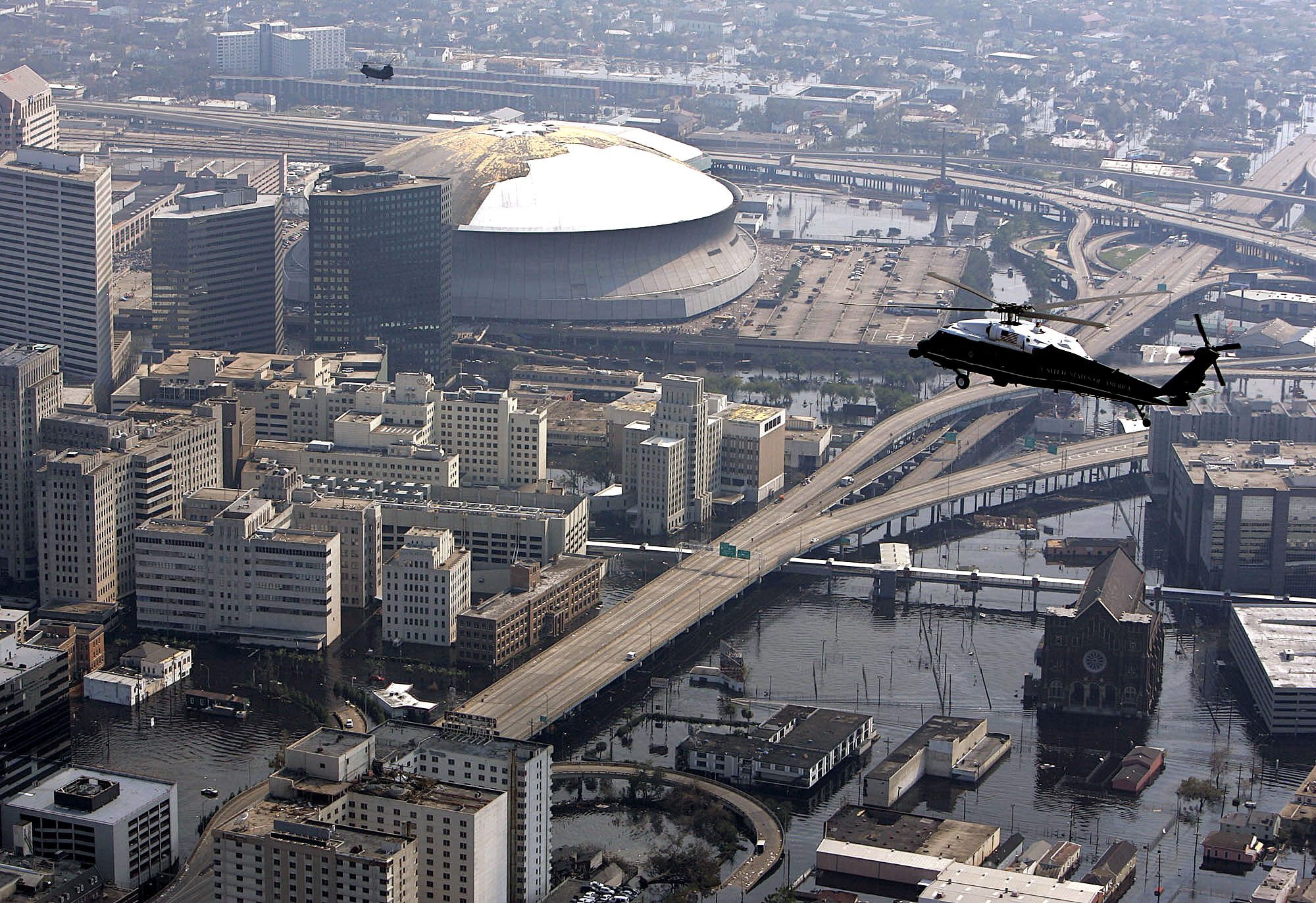 President Bush gets a tour of the Superdome and downtown New Orleans that was damaged by Hurricane Katrina in New Orleans aboard Marine One, Friday, September 2, 2005. (AP Photo/Susan Walsh)
4. Risk engineering has a renewed focus
Katrina increased awareness of the risks associated with property locations. Property risk engineering looks at the design and construction of physical assets for the purpose of better protecting those properties and the people who occupy them. Katrina forced thousands of businesses to shut down and New Orleans' failed flood protections came under scrutiny.
Manufacturers and other businesses started paying closer attention to their proximity to waterways following Katrina.
[Related: Warming planet may double odds of New York flooding, study says]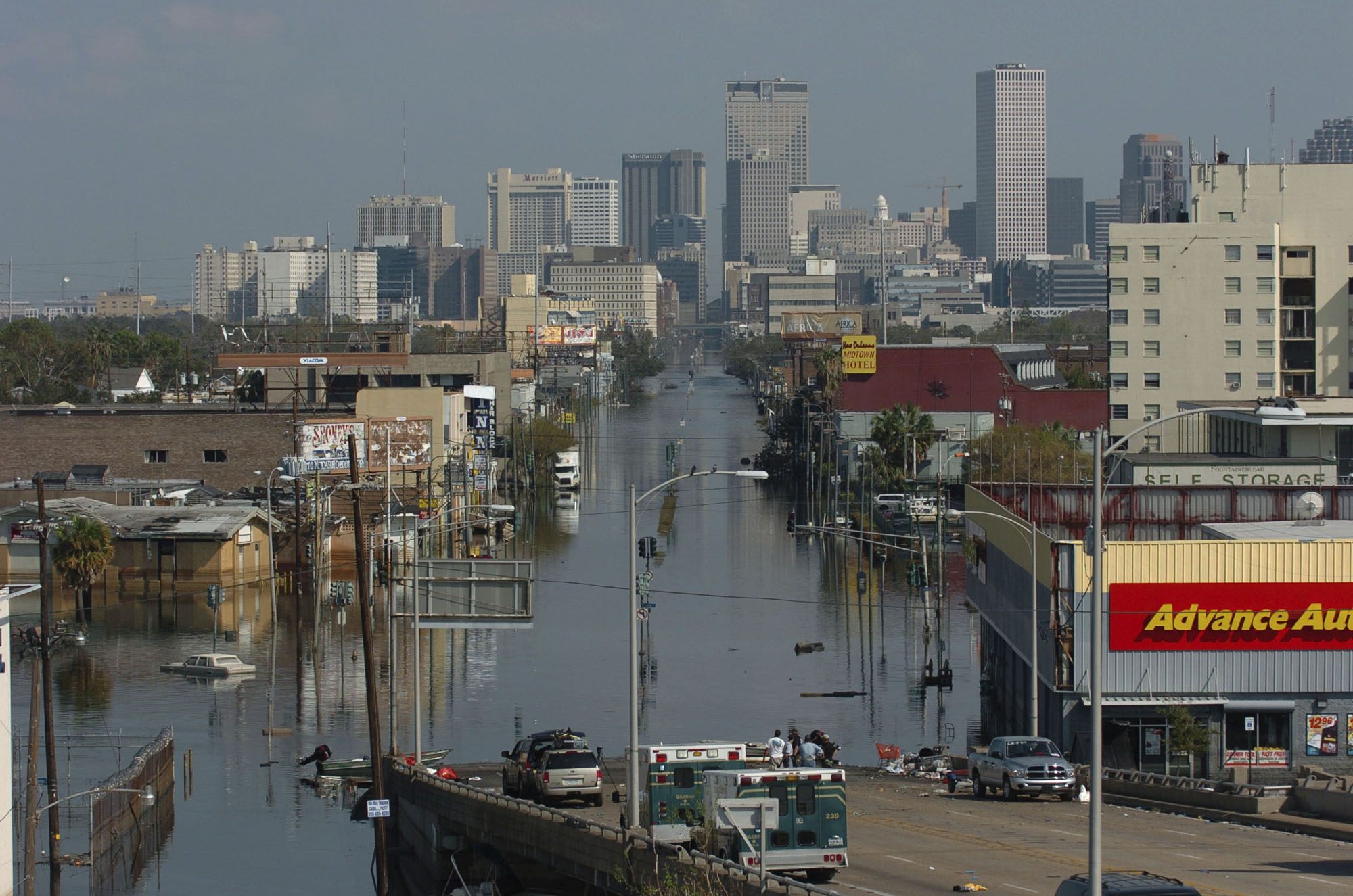 Downtown New Orleans skyline and the flooded Tulane Ave off-ramp from I-10 as rescuers use the ramp for a boat ramp for their emergency search and rescue operations in New Orleans on September 11, 2005. (AP Photo/Mark Saltz/STR)
5. Improvements in crisis management and business continuity planning
There have been changes in both government and private industry disaster planning since Katrina. For example, the National Response Framework now defines how all federal agencies will respond to emergencies.
According to a Federal Emergency Management Agency (FEMA) report, two-thirds of businesses checked and updated their disaster recovery plans after Katrina.
A well-developed crisis management plan, crafted with input from across the organization, provides an overall framework to prepare for, respond to, and recover from a catastrophe. Diligence in catastrophe management—including risk engineering, emergency planning that involves regular exercises, and data-driven risk finance—can improve resilience and accelerate recovery after an event.
[Related: 5 secrets to improving customer service after a catastrophe]