Approximately 200 independent insurance adjusters attended the recent National Association of Independent Insurance Adjusters (NAIIA) 78th Annual Conference in Williamsburg, Va., at the Kingsmill Resort and Spa.
The business leaders discussed the changes impacting their industry, the role of technology and how it will change the way they adjust losses in the future.
In his opening keynote address, Rainbow International's Bruce Vogt discussed how the adjuster's toolbox has transformed from a Dictaphone, Polaroid camera, calculator, legal pad, pencils and maps to a smartphone and iPad.
"By 2020, it is estimated there will be 227 billion devices in use," he said, stressing that the Internet of Things is changing how insurers and insureds get their information. "Everyone involved in a claim wants information in real time – that's where we are now," he added.
Vogt predicted that technology will change the industry with augmented reality, wearable computers, virtual reality, and self-driving cars and trucks to name a few innovations. Despite these changes, Vogt said the claims process will never be able to be completely automated.
"We still need the person-to-person contact," he explained, "and we still need a person to adjust and mediate claims."
With technology comes unintended consequences like a loss of privacy, loss of personal communications and the need to be constantly connected. However, in spite of all of this technology, when customers experience a loss Vogt says they still want the human touch. "Never lose sight of your humanity," he cautioned the audience.
The conference included a golf tournament, networking events, an exhibition with the latest industry products and services, a tour of Williamsburg and a closing banquet. Here are some of the highlights from the conference.
Photos are courtesy of Joel Moore, Gulf Coast Claims Service.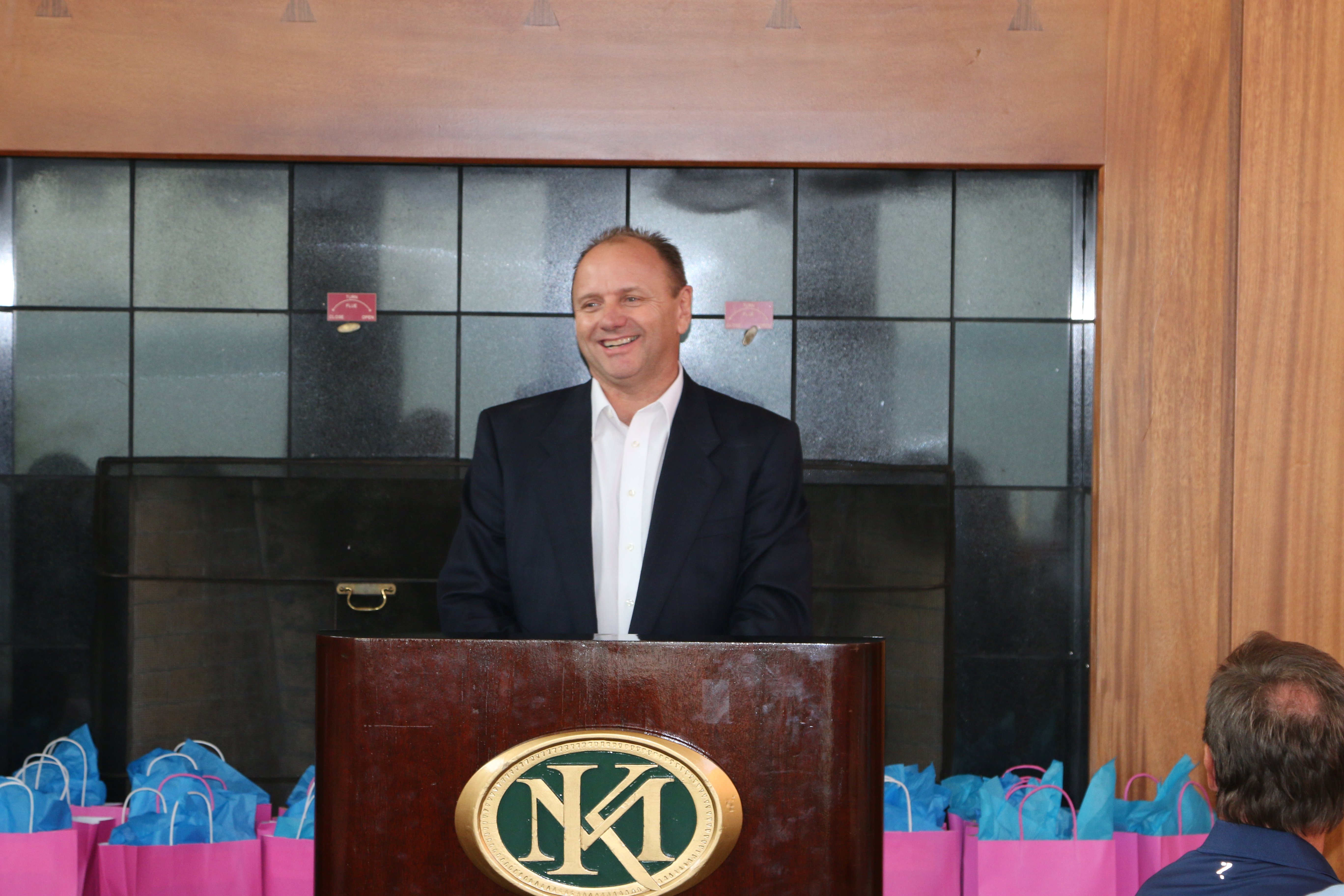 NAIIA president Jim Hunt welcomed everyone to the conference and recapped some of the past year's highlights.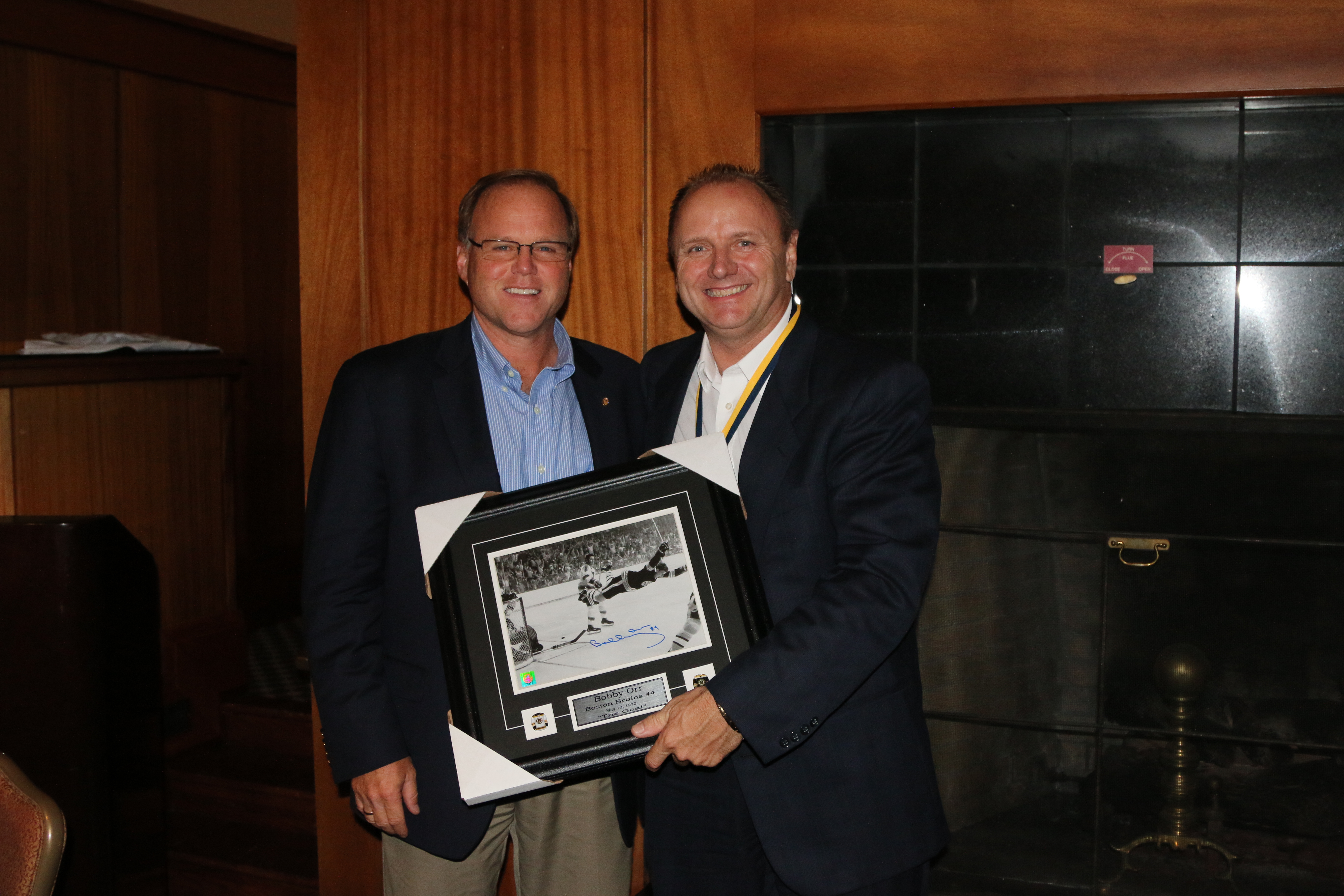 Fred Plant of Plant Pope Adjusters presented hockey fan, Jim Hunt, with an autographed photo of hockey great Bobby Hull.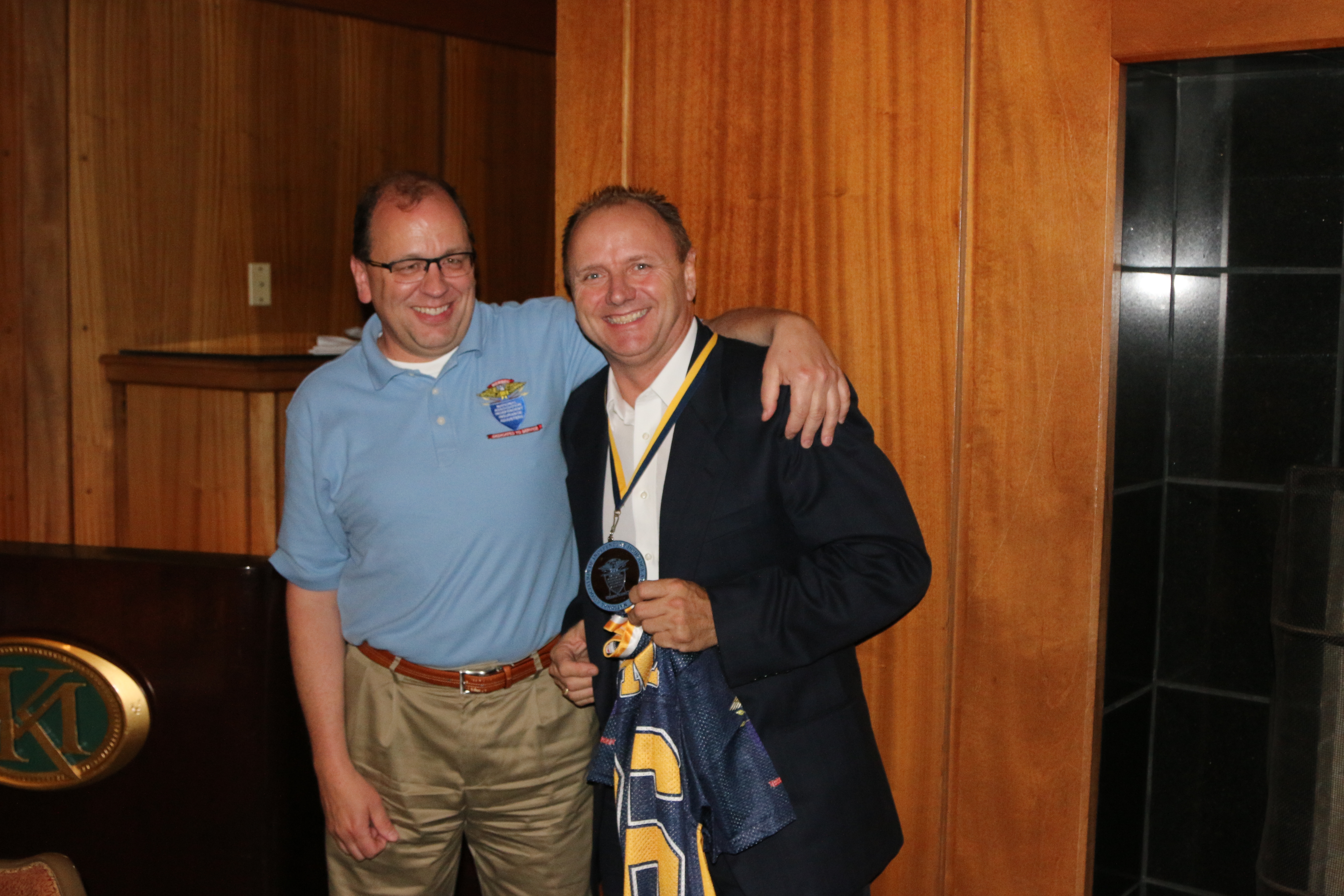 NAIIA president #75, Mark Nixon, presented outgoing NAIIA president Jim Hunt with a football jersey bearing the number 76, an NAIIA tradition recognizing his service as the organization's 76th president.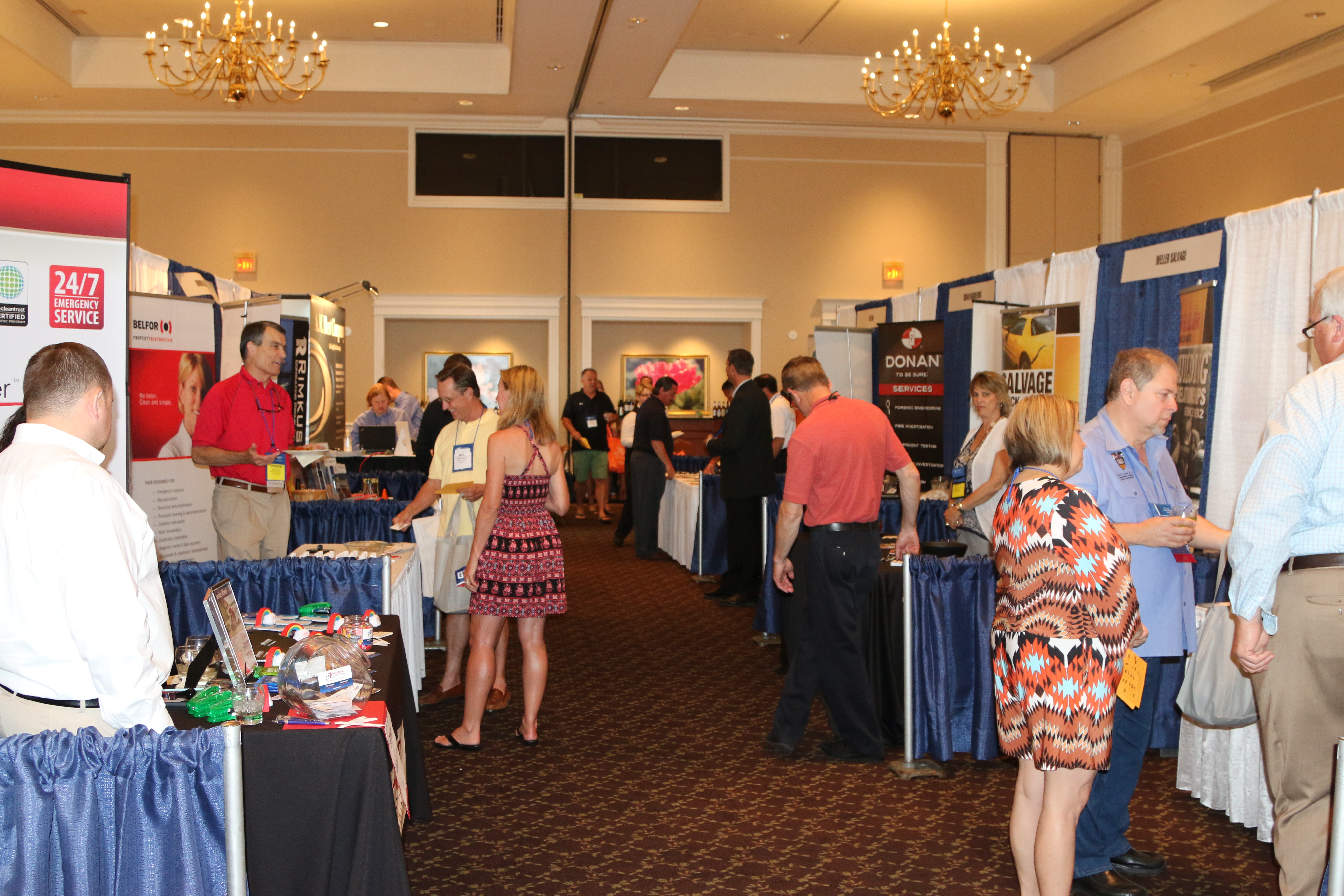 The exhibition allowed these industry decision-makers to see the latest products and meet service providers for their companies.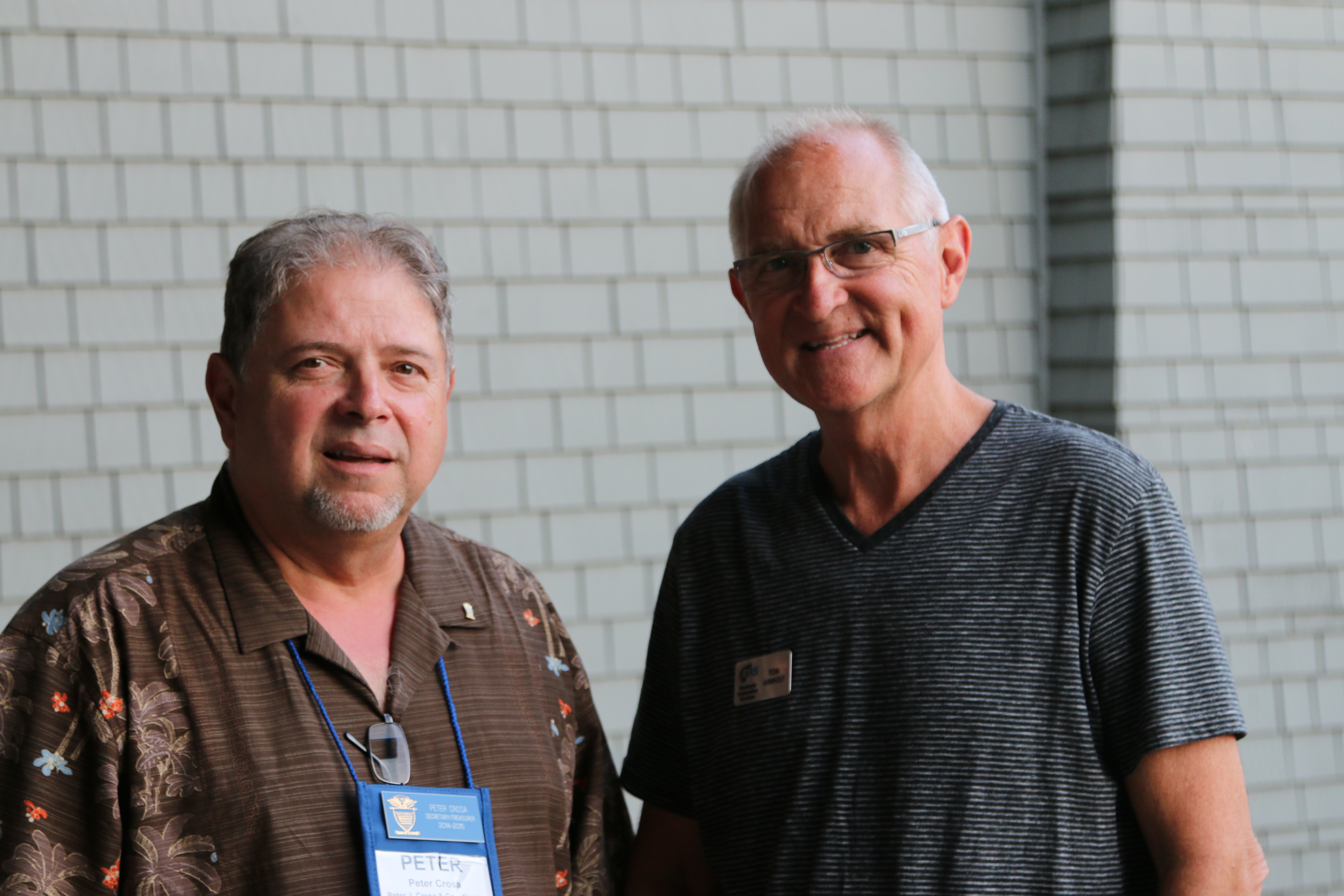 Peter Crosa (left) of Peter J. Crosa & Associates and Tom Arnolt with Electronic Restoration Services during the event. Crosa will serve as president-elect for 2015.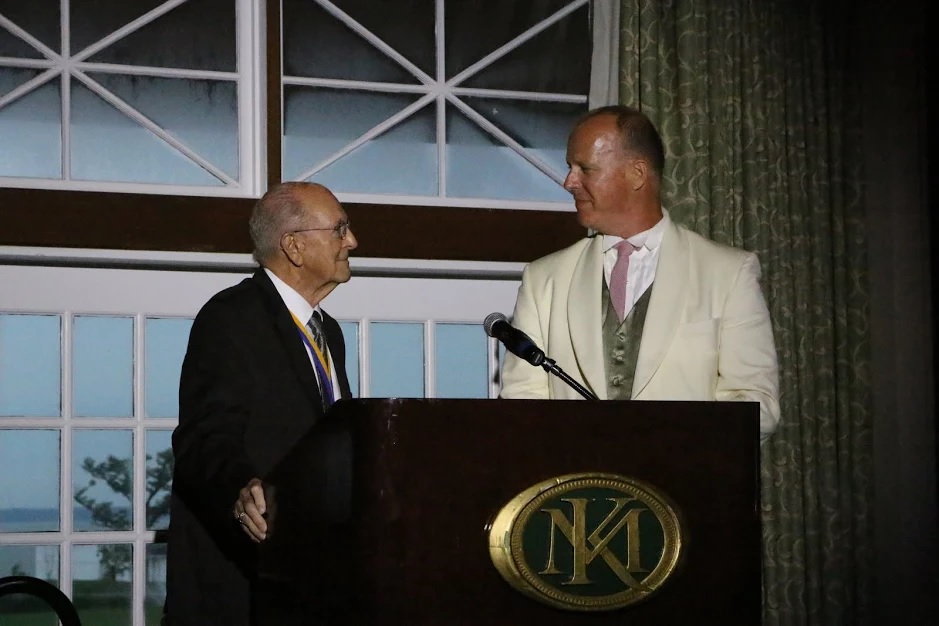 Matt Oullette of Oullette & Associates (right) was elected president. He is pictured here with his father, Joe, who was the organization's 47th president.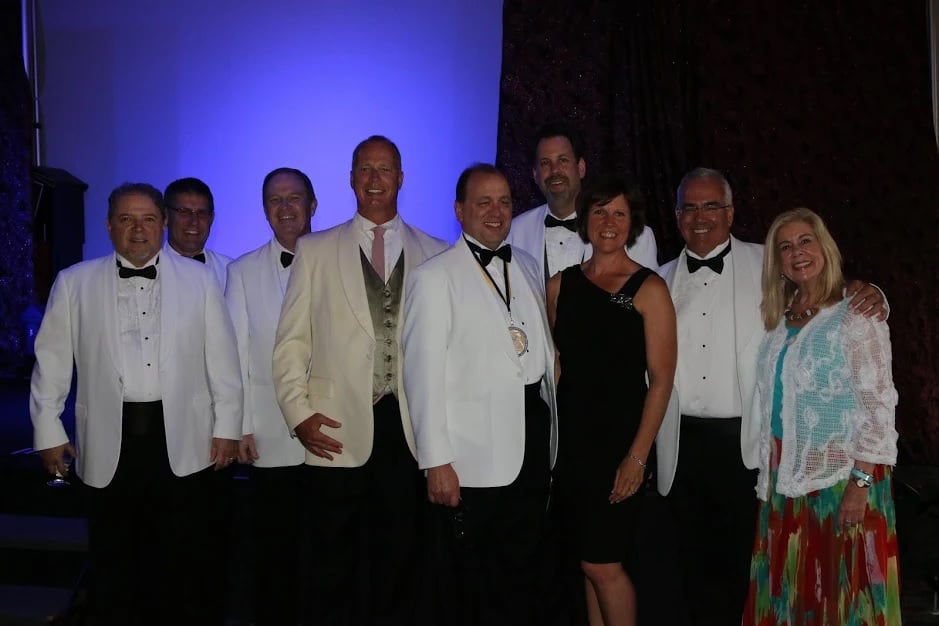 The 2015 NAIIA Board of Directors
Pictured L-R are: Peter Crosa (president-elect), Mike Csom, Joel Moore, Matt Oullette (president), Mark Nixon, Peter Schifrin, Susan Daniels (secretary-treasurer), Tom Abel and Cathy Hester.
The 2016 conference will take place in Jekyll Island, Ga., June 15-19.