In his song, "Welcome to the Future," Brad Paisley sings about how as a child he wished he could watch TV in the car on long drives, describes the letters his grandpa wrote to his grandma from Japan during the war and how he was on a video chat with a Japanese company that morning, and muses that the games he played at the arcade are now available on his cell phone.
Technology is changing everything and its successful implementation is quickly becoming a key differentiator for insurers. New products are entering the market at an alarming rate and insurers, auto makers and other industries are scrambling to catch up with the innovations customers are seeing from Google, Apple and Microsoft.
Sean Allen, vice president of American sales for Xchanging Insurance says that external forces and rising customer expectations are the primary reasons insurers have to look at the technology aspect of their business. "Customers have more needs than in the past. For example, 70% cite value for their money as the most important factor when shopping for insurance. Sixty percent want an insurer who is easy to work with, 40% want an insurer who is responsive to their needs, and insureds want information immediately and they expect the insurer to provide it 24/7."
Over the next several years, Allen believes that analytics will be a major priority for companies as they work to combine their multiple legacy systems together into a single database. "A lot of large carriers can't tell you what you're doing with them because of the multiple legacy systems," he explains and this can lead to more issues with fraud because companies can't identify it early-on in the process. "You need immediate data these days."
And this is particularly true for clients. "Customers want the multi-channel experience. They want to interact with the insurer via mobile, text, e-mail and phone, and they want to be able to interact 24/7, so your systems need to correspond with this need," he adds.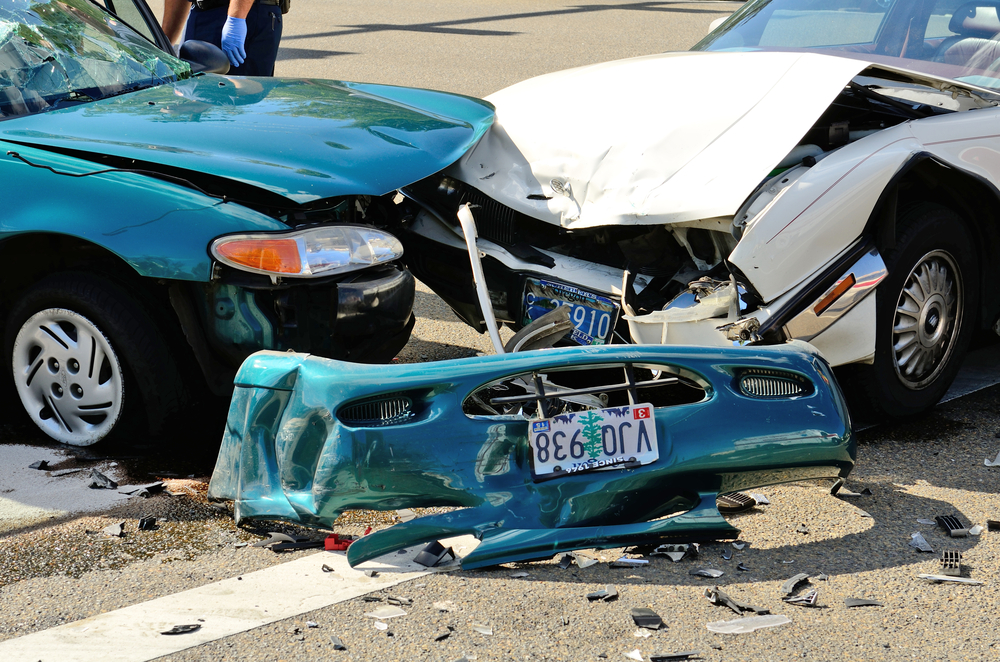 Photo: TFoxFoto/Shutterstock
The drive to be competitive is encouraging many insurers to partner with companies who are developing the functions and programs that insureds are demanding. One example is the collaboration between Librestream, a technology developer, and USAA. Librestream developed Onsite Connect, a program that allows an insured to video chat with a USAA representative when filing a claim. Think an advanced version of FaceTime or Skype that is far more collaborative and works well with a connection on a mobile device. The application is built into the USAA app that policyholders have on their phones.
"It's an extremely simple operation," explains Kerry Thacher, president and CEO of Librestream. "A lot of customers can use it easily. It can be fired up by the adjuster, the insured just needs to give permission to let the camera be turned on."
He says the built-in security is particularly important. "It secures the insured's data and information, and protects the information that is shared. Skype and FaceTime don't do that."
Mike Burns, AVP of Claims System Development for USAA says the primary focus for the application has been on property claims because they have a higher percentage of those types of claims. "We usually required a representative to go to the site, now that's not always the case."
Burns says the app gives USAA a real opportunity to provide world class service in claims because they can see what their member is seeing right from the beginning. The technology provides images of areas like damaged ceilings, walls or water heaters, which lets USAA triage the claim immediately and can save the customer as much as three to four days on their claim. "It allows us to triage on the front end and identify with specificity what needs to be done to have the damage repaired," he adds.
The response from customers has been extremely positive. "Customers are over the moon about it when we have the right device hooked up to it. It's different from what others who are using the same technology are doing. It is actually built into our app and they don't need to add anything or any other software and it gives USAA access to the video stream. We tell them where to hold the camera and they can send photos to confirm the loss. USAA can control the zoom and flash to get the best images."
Show me the pictures
Video technology is also impacting the salvage auto business. IAA is a salvage auction company that sells total loss vehicles on behalf of insurance companies, fleet managers, charities and others. The company runs a live auction while simultaneously airing it online, allowing buyers from around the world to bid via the Internet.
The company serves buyers and sellers, and both types of customers can benefit from the company's technology. "The technology has evolved more quickly on the buyer side," explains John Kett, IAA's CEO and president. "We were the first company to market mobility. There are a lot of vehicles going to underdeveloped countries with limited internet capabilities, so the technology needs to be flexible and mobile. We're trying to provide the tools that allow them to bid and buy from anywhere."
Kett says adoption of technology has been a little slower on the seller side because some of the insurers' legacy systems have taken longer to integrate the technology which can help expedite the process for them. "We've built technology that will really help them make the assessment that it's a total loss and then get it assigned to us," he says. Making these decisions in a timely manner saves the insurer storage charges, gets it to the IAA location sooner and allows the adjuster to determine what action needs to be taken. "The more we shorten their time, the faster they can service their policyholder."
When IAA picks up a vehicle, their staff will take a set of high-quality photos so they can provide a rich photo overview of the vehicle for the adjuster to review in order to determine whether the vehicle is a total loss or needs to be sent out for repair. These same photos can also be used by the online buyers so they can see the vehicle clearly.
While IAA has been doing online auctions for years, Kett says the technology is constantly changing. "Customers want their information fast and we've had to adjust what we put out there because not everyone has the bandwidth to capture the information we send out to them. We've modified the website so they can choose how they consume the information. For example, they don't have to download the high-res images, they can select specific photos or not download all of them."
The ultimate goal, however, is to maximize the proceeds for the assets for the seller, and IAA recognizes the value in constantly updating and fine-tuning their technology to serve all of their customers.
Save me time and money
It would be fair to say that technology impacts every aspect of insurance. With pressure to provide better, faster cheaper service to insureds, technology that allows insurers to do this is even more valuable.
Here is a brief overview of some of the products and services currently on the market that have the ability to provide insurers with critical data while saving them time and money. [More will be featured online at PropertyCasualty360.com] These are not endorsements of the products, but merely an introduction to some of the newer innovations on the market.
Software/Apps
Bill Audit Pro
www.vipsoftware.com/billauditpro
This billing program from VIP Software automates the entire billing and auditing process, reduces expense ratios, provides customized reports to track vendor performance and expenses, and helps to eliminate manual auditing errors. A dashboard allows insurers to track invoices and details for each claim and allows different levels of access for various users.
RiskShield
www.riskshield.com
There's a new tool in the war on fraud from INFORM Software that assesses the potential for claim fraud at the first notice of loss. RiskShield can identify medical billing fraud and performs risk assessment within the insurance application data. Using a predictive approach the program incorporates proven methods such as pattern recognition, business rules, fuzzy logic, and internal and external data sources to score claims quickly and effectively to provide insights into fraudulent behavior.
Hyperlocal Severe Weather Alerts
www.ubimet.com
Weather can be an imprecise science, but UBIMET takes some of the guesswork out of the process with hyperlocal severe weather alerts customized and prepared by meteorologists. The locations can be defined by zip codes or geo-coordinates and can be sent out anywhere from 48 hours to 30 minutes prior to a weather event. Insurance customers who receive these alerts have time to take appropriate measures to secure their homes before a storm hits their area.
Services
Arbitration Resolution Services
www.arbresolutions.com
Technology and arbitration combine for a new solution to solving business disputes and disagreements. The online solution allows parties to submit their claims and supporting evidence electronically for assignment to an experienced attorney who serves as a private judge for the parties. Arbitrations can be handled solely electronically or in a video/voice call hearing.
Social Media Risk Scoring
www.socialintel.com
Social media is full of data for insurers and other interested parties, and Social Intelligence has launched a new social media risk scoring solution for property and casualty insurers. Using an individual's online presence, the company can generate a risk profile of the person. Insurers can use information on the web to gain information on individuals who may not have credit histories or more traditional risk profiles.
Adsensa Policy Checking Solution
www.adsensa.com/solutions_insurance.html
Recognized as the winner of the 2014 Insurance Initiative of the Year Award in the London market, Adsensa has introduced a web browser Policy Checking Solution that allows brokers to conduct policy checks and analyze documents to determine if coverage meets industry and company standards, and to identify any coverage gaps. Brokers are seeing savings from lower E&O expenses and a significant reduction in policy review time.
Contents Valuation
claimplusonline.com
Using product knowledge, technology and experience, Claimplus can work with policyholders to develop an accurate contents list over the phone or onsite to reduce cycle time and provide accurate settlements. Their archives contain more than 16 million product skus to help expedite the inventory and pricing process.
Cool Stuff
Spike
www.ikegps.com/spike
The latest technology from ikeGPS is a Smartphone measurement solution that utilizes digital photography to capture, record and share sizing data. Amica Mutual Insurance Company has been testing the technology since last fall and has found it particularly helpful for exterior siding claims. It can be used to measure windows, doors, roofs, and walls with a snap from a mobile device or tablet. The measurements and location are saved with the photo and can be shared via email in a .pdf, Spike file (XML) and .KMZ.
Comfort Zone
www.ibrtek.com
With all of this technology that we're using, if your employees aren't working in an ergonomically correct setting it could affect their productivity and create occupationally-related injuries. IBR has created Comfort Zone, a self-assessment tool that can help determine if employees are using proper posture at their workstations or desks, identify any risks, and provide recommendations to prevent occupational related injuries.
Enviro Case
www.enviroproductions.com
The furor over bedbugs seems to have died down, but that doesn't mean the problem has been eradicated. Healthcare facilities, hotels, cruise ships and other locations with a high turnover of clients can experience problems with bedbugs. The Enviro Case provides a portable solution for addressing clothing, bedding, backpacks, and other items that have been infested with bedbugs.
It seems that the future and its technological advances have arrived at our front doors and by the time we learn how to use them, a newer version will be knocking.