Editor's note: This article first appeared on CarInsurance.com and is reprinted here with their permission. Click here for the original post.
Erie Insurance policyholders are the happiest with their car insurance buying experience, according to a new J.D. Power shopper study.
Erie Insurance outscored its competitors to win the top spot for providing a satisfying car insurance purchase experience for the third year in a row. Ameriprise and The Hartford tied for second, CSAA Insurance group came in fourth and Amica Mutual rounded out the top five. Here are the complete rankings: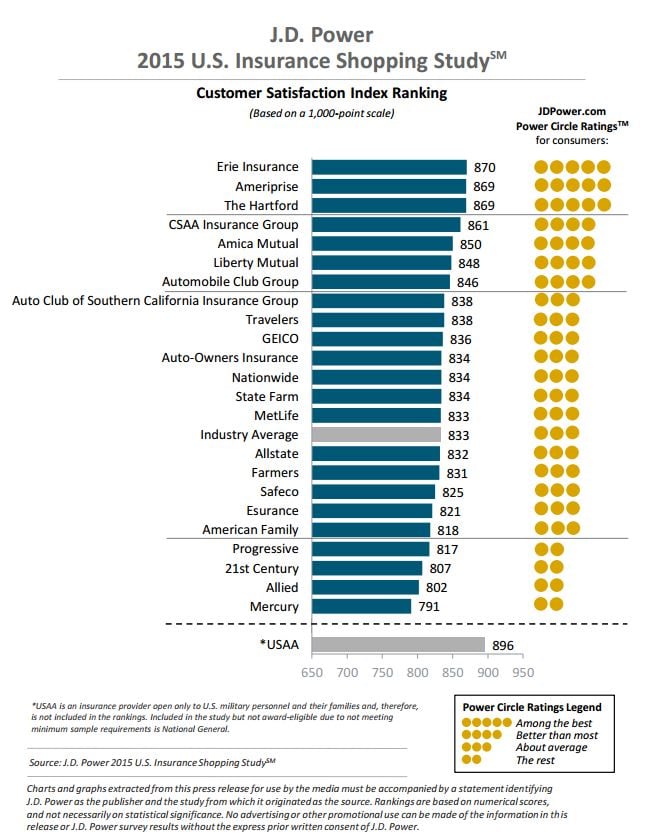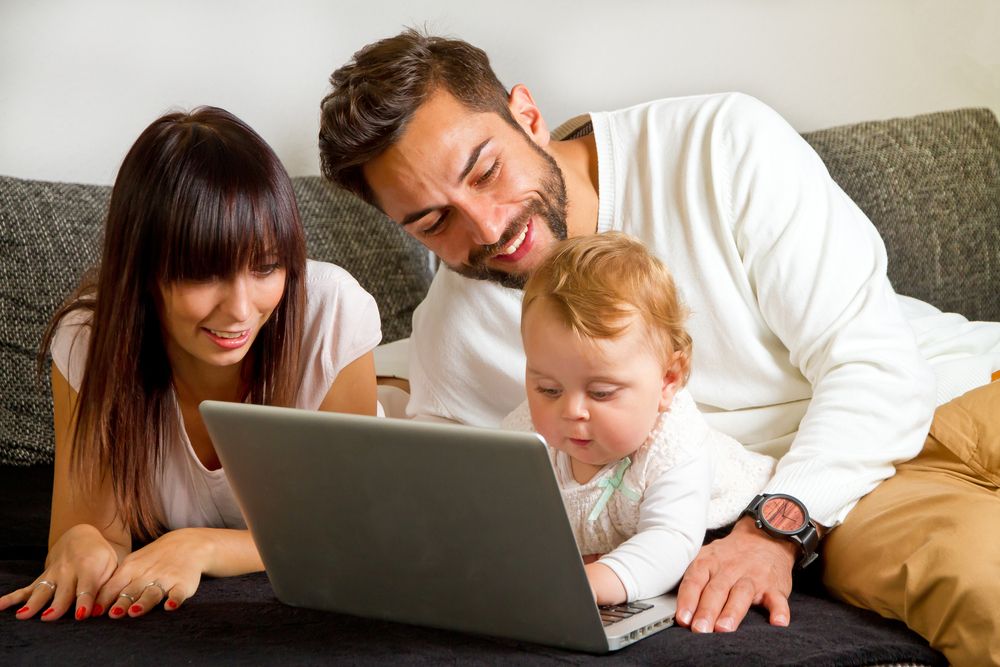 (Photo: Shutterstock)
Rate increases have people shopping around
Average car insurance rates are increasing and while many drivers are shopping for new coverage, most are sticking with their current car insurance company.
The J.D. Power 2015 U.S. Insurance Shopping Study reports that auto insurance rates jumped an average of 2.1% in 2014. This was on top of an increase of 2.5% in 2013.
Two years of increases has led some drivers to start shopping their coverage, yet insurer close rates — the industry term for converting a potential client to a new policyholder — dropped to 13% from 18% in the 2014 report.
Nearly 40% of those surveyed shopped their coverage in 2014. This was an increase of 7% over the previous year. Despite looking around, fewer drivers actually switched, with 29% who shopped signing up with a new insurer. This is a significant drop from the 37% of shoppers who jumped ship in 2013.
Customers not switching insurers unless they will save money
Why are they staying? Valerie Monet, director of the insurance practice at J.D. Power, has a theory.
"Customers are being pushed into the market due to rate increases, but unless they can find a policy that will save them money, they're not switching providers," said Monet in a press release. "In fact, many of those customers can't find a better deal and ultimately don't switch insurers."
Of the shoppers in the study, 29% actually found a better deal, which is 12 percentage points lower than the 2014 report's figure, while 53% stayed with their current insurer because they offered the best price.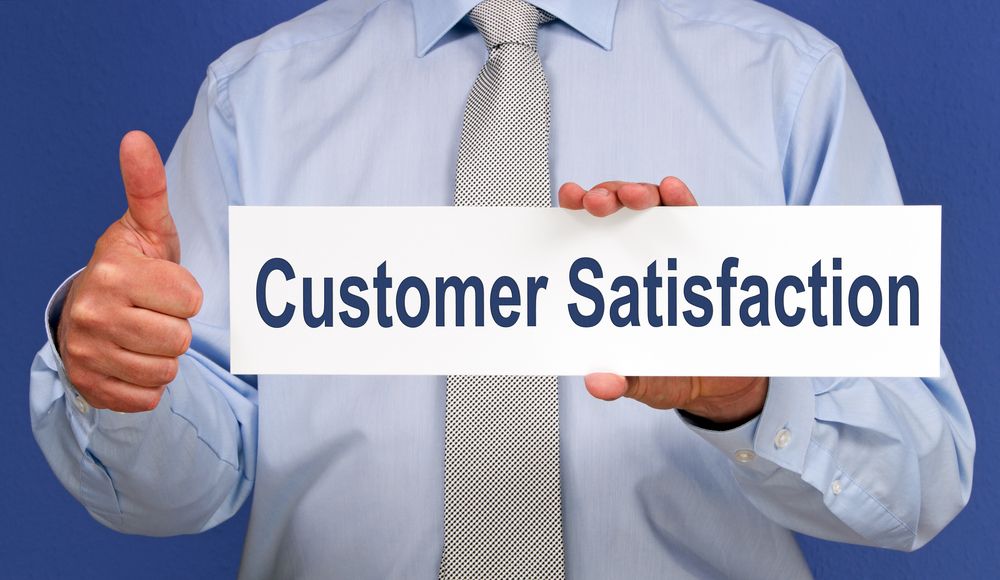 (Photo: Shutterstock)
Better deals make you happier
Drivers who managed to find cheaper car insurance rates reported higher satisfaction levels with their insurance. According to the study, satisfaction with the purchase experience jumped 12 points over last year, to 833 on a 1,000-point scale.
Switching also lifted consumer satisfaction with regard to price. This factor climbed 13 points among those that switched insurers.
"Customers who shop and do find a better deal will likely switch insurers, and increasing satisfaction scores among customers who recently switched suggests that those customers are pleased with the price they receive," Monet said.
The average annual savings for switching companies was $388, up from $340 in 2014. Saving money contributed to consumer happiness with satisfaction, with price ratings going up 25 points for every $50 in savings.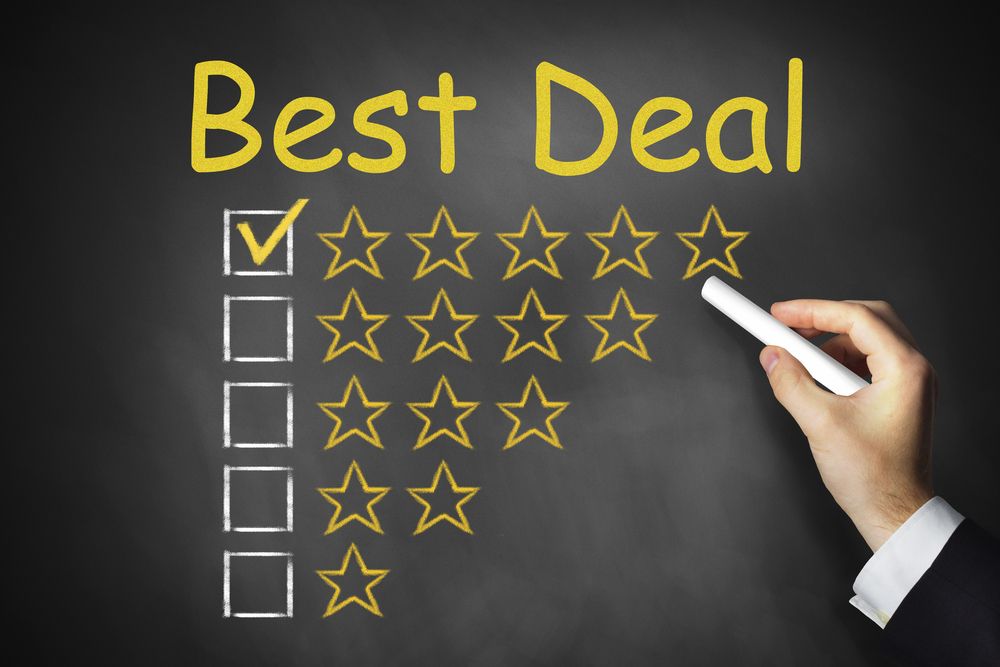 (Photo: Shutterstock)
Why it's important to compare car insurance companies
Shopping your premium is the most effective way to ensure you are getting the best deal, as many factors can affect your premium and rates for the same coverage can vary significantly among different insurers.
This is because insurers rate risk differently and weigh factors according to their own proprietary algorithms, says Penny Gusner, consumer analyst for Insure.com.
"Car insurance quotes can vary greatly from one insurer to the next because each has its own rating system," she says. "While car insurers all look at the same risk factors, such as type of car, age, driving record and claim history, every car insurance company has their own way of calculating your rates."
As an example, one insurer may forgive one minor speeding ticket, while another tacks a 10% surcharge on your premium for it, says Gusner. Insurers also take their own claims experience into account. If they have experienced a high number of claims for your particular vehicle, they will charge a higher rate for it, she says.
While the system may seem confusing, and even unfair in some cases, in the end it benefits consumers who shop around.
"It's good that insurance companies vary a bit, that is what allows consumers to get good deals on car insurance rates," says Gusner.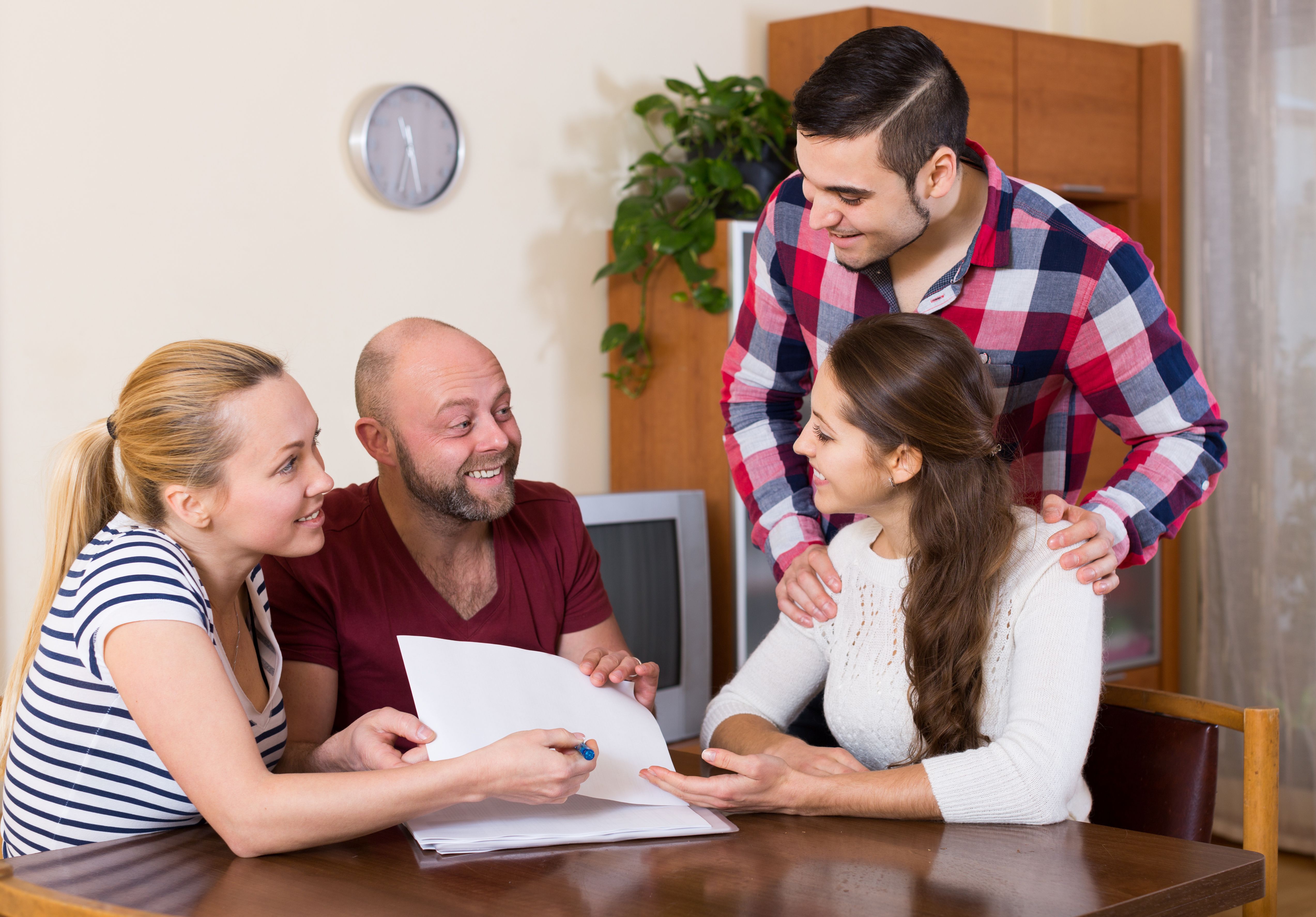 (Photo: Shutterstock)
Tips for comparing car insurance companies
How often should you shop your coverage?
Recommendations vary. Gusner advises shopping your coverage every renewal period or at least once a year but realizes that most drivers will probably not shop it that often.
Loretta Worters, a spokeswoman for the Insurance Information Institute says it's a good idea to shop around every few years, "just to see how you're doing with price."
While price is certainly an important factor, Monet said it shouldn't be the only consideration.
Grass in not always greener
"When looking exclusively at price, consumers may find the grass is not always greener," Monet said. "Many customers are obtaining quotes and gathering information on insurer websites or through aggregators, but the day-to-day interactions they have with their insurer, especially if they have to file a claim, will be the ultimate moment of truth for the customer."
Worters says it's wise to choose a well-regarded insurer that offers great service from the start.
"Look for a company that has a reputation for handling claims fairly and efficiently. Select an agent or company representative that takes the time to answer your questions," she says. "Remember, you'll be dealing with this company if you have an accident or other emergency."
Additional information
Estimating car insurance rates: What you need to know
How much car insurance should you buy?