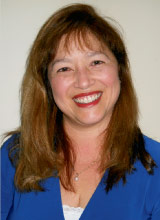 Many of you may not realize that my background includes almost 20 years of reporting on the disaster restoration industry — fires, floods, hurricanes and other catastrophes. As I covered the aftermath of several disasters starting with a fire in the St. Louis Arch to the devastation caused by Hurricane Sandy, I gained immense respect for all of those who respond in the wake of these catastrophes.
Covering the events of September 11th probably had the biggest impact on me. I interviewed people who just narrowly escaped the collapse of the World Trade Centers and others who lived and worked around Ground Zero.
I remember taking the subway from Mid-town to Battery Park and coming face-to-face with a tank and the National Guard troops who were on high alert. It was eerily unsettling. The charred remains of the World Trade Center buildings were still smoldering as I walked through businesses, churches and apartments that stood in the shadows of the collapsed structures.
I was back in New York following Hurricane Sandy, traveling throughout much of the area shattered by the storm. There were insurance adjusters from multiple companies working as quickly as possible so they could help their insureds get back on their feet. Restoration firms worked throughout the area drying buildings, cleaning out flooded businesses, restoring hospitals and the infrastructure. Utility companies worked to get power back on and water to the hundreds of thousands of residents. It was a massive undertaking that required everyone to do their part and by working together, the residents and businesses were slowly able to rebuild and recover.
This issue looks at catastrophes from several perspectives. Technology has changed the way everyone operates before, during and after a catastrophe. It provides critical information to insurers, can be used to model disaster scenarios and to assess the damage afterwards.
Fortunately, disasters don't happen every day, but that just means companies have to work harder to ensure their staffs are trained and ready when one does occur. Mock disasters are an effective training tool to keep everyone sharp and help them anticipate problems when a real event occurs and we show you how to execute one.
And finally, we take a look at some of the lessons learned over the past decade from folks who were on the ground for multiple major catastrophes. They share their secrets to help you better serve your clients when the next catastrophe hits.