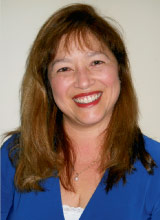 Insurers are encountering more and more environmental issues in the course of their everyday business. In our increasingly global society, threats once thought relegated to the other side of the ocean are making their way to the U.S. in startling numbers. One of the newest threats surrounds the Ebola virus and the healthcare workers who have been exposed to it both in West Africa and in the U.S.
These dangers are driving insurers to create new coverage options for situations such as the loss of income when businesses are ordered to close because of an Ebola outbreak or when the government suspends public transportation in a particular area. There is also coverage for supply chain interruptions since companies collaborate with suppliers around the globe.
The number of healthcare facilities equipped to treat patients with Ebola has expanded to 35 and more are expected to be designated in the coming weeks. And while the care of the patients and the protocols that should be followed have been identified and implemented, there is still a question of how to handle the remediation of the settings impacted by patients or care givers affected by the virus.
Very few products have been specifically approved for use in the remediation of Ebola because testing would require exposure to the virus. This creates a catch-22 for manufacturers who believe their products would be effective for the remediation of environments impacted by the virus. Their efficacy can't be tested ahead of time and when an exposure occurs, the products may not be able to be utilized because they haven't been approved for use in that situation.
Several organizations are creating guidance documents for contractors involved in the remediation of environments impacted by Ebola. The Environmental Contractors Association is working on a comprehensive document for its members and the Restoration Industry Association recently released a guidance document for contractors. At a minimum, workers should be in compliance with OSHA's Bloodborne Pathogen Rules, which address training, proper PPE and other factors to consider when handling a biological incident.
Our cover story this month is a primer of sorts for claims managers and adjusters who are on the front lines of these types of bioremediation claims. The rules for a biological event are different and more stringent for anyone working in a high risk environment. Due to the nature of the work, it takes a higher toll on workers because of the psychological effect it has on individuals, plus it requires special training and the need to comply with a host of regulations. It's definitely not a field for the faint of heart.
A future issue of Claims will look at some of the industry guidelines I've mentioned here, but if you haven't encountered a bioremediation claim before, this overview highlights some of the factors you need to be aware of to keep you and your staff safe.