The Golden State isn't so, well, golden, for the insurance industry.
After receiving a 'D' grade in R Street's Insurance Regulation Report Card in 2013, California followed it up with, you guessed it, an 'F' for 2014.
Vermont followed up its second place rank in 2013 by flipping positions with Virginia to claim the top spot in 2014. Showing a slight improvement, this year eight states received 'A' grades, compared to seven in 2013.
R Street, a free market think tank, aims to answer three questions for each state in its research:
How free are consumers to choose the insurance products they want?
How free are insurers to provide the insurance products consumers want?
How effectively are states discharging their duties to monitor insurer solvency, police fraud and consumer abuse and foster competitive, private insurance markets?
The annual report card tracks 12 categories to determine how well states: monitor insurer solvency; police fraud; respond to consumer complaints; how efficiently they spend the insurance taxes and fees they collect; how competitive their home, auto and workers' comp insurance markets are; the degree to which they permit insurers to adjust rates and employ rating criteria as they see fit; the transparency and politicization of insurance regulation in the states; and finally, states' willingness to take part in cutting-edge regulatory modernization initiatives.
Details on how each state ranked per category can be found in the full report.
First, the good news. Here are the states that received 'A' grades.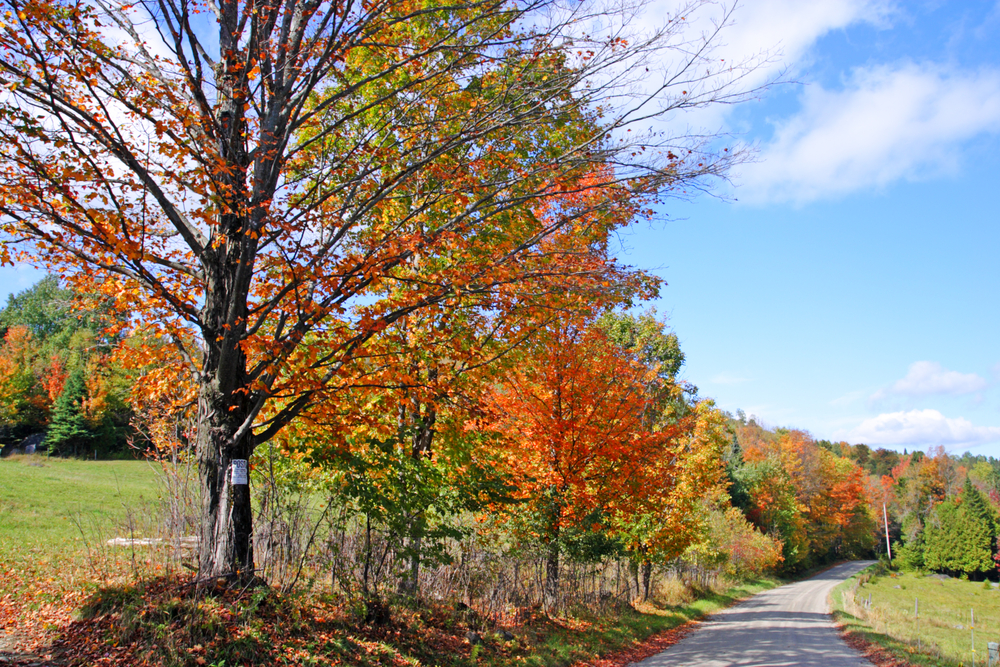 1. Vermont
Grade: A+
Total score: 76.9
Strengths: Consumer protection, low politicization, auto insurance market, home insurance market, workers' comp market, rate freedom, regulatory clarity, few rating restrictions
Weaknesses: Fiscal efficiency
2. Virginia
Grade: A
Total score: 73.9
Strengths: Solvency regulation, low politicization, auto insurance market, home insurance market, workers' comp market, few rating restrictions, regulatory modernization
Weaknesses: None
3. Illinois
Grade: A
Total score: 72.5
Strengths: Low politicization, fiscal efficiency, workers' comp market, rate freedom, regulatory clarity, few rating restrictions
Weaknesses: Fraud, little regulatory modernization
4. Iowa
Grade: A
Total score: 71.9
Strengths: Low politicization, fiscal efficiency, auto insurance market, home insurance market, workers' comp market, few rating restrictions, regulatory modernization
Weaknesses: None
5. Maine
Grade: A-
Total score: 70.8
Strengths: Solvency regulation, consumer protection, low politicization, fiscal efficiency, auto insurance market, home insurance market, few rating restrictions
Weaknesses: None
6. Utah
Grade: A-
Total score: 69.9
Strengths: Antifraud, low politicization, fiscal efficiency, auto insurance market, home insurance market, few rating restrictions, regulatory modernization
Weaknesses: Solvency regulation, little regulatory modernization
7. Ohio
Grade: A-
Total score: 69.7
Strengths: Low politicization, fiscal efficiency, auto insurance market, home insurance market, rate freedom, regulatory clarity, few rating restrictions
Weaknesses: Workers' comp market
8. Kentucky
Grade: A-
Total score: 69.5
Strengths: Regulatory clarity, workers' comp market, few rating restrictions
Weaknesses: Politicization, fiscal efficiency
Next page: States that received a 'B' grade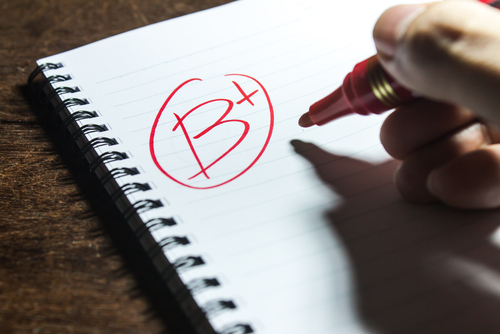 9. Idaho
Grade: B+
Total score: 67.4
Strengths: Solvency regulation, antifraud, consumer protection, low politicization, auto insurance market, home insurance market, few rating restrictions
Weaknesses: Workers' comp market, little regulatory modernization
10. New Jersey
Grade: B+
Total score: 67.4
Strengths: Antifraud, low politicization, auto insurance market, home insurance market,
Weaknesses: Little regulatory modernization
11. Minnesota
Grade: B
Total score: 66.7
Strengths: Antifraud, low politicization, fiscal efficiency, home insurance market, few rating restrictions
Weaknesses: None
12. Indiana
Grade: B
Total score: 66.7
Strengths: Low politicization, fiscal efficiency, auto insurance market, home insurance market, workers' comp market, few rating restrictions, regulatory modernization
Weaknesses: Solvency regulation, consumer protection
13. Nebraska
Grade: B
Total score: 66.4
Strengths: Low politicization, fiscal efficiency, auto insurance market, workers' comp market, few rating restrictions
Weaknesses: Little regulatory modernization
14. Wisconsin
Grade:B
Total score: 66.3
Strengths: Low politicization, auto insurance market, home insurance market, workers' comp market, few rating restrictions
Weaknesses: Fraud
15. Colorado
Grade: B
Total score: 66.0
Strengths: Solvency regulation, low politicization, fiscal efficiency, auto insurance market, home insurance market
Weaknesses: Workers' comp market
16. Nevada
Grade: B
Total score: 66.0
Strengths: Solvency regulation, low politicization, auto insurance market, home insurance market, workers' comp market, few rating restrictions
Weaknesses: Little regulatory modernization
17. Wyoming
Grade: B
Total score: 65.3
Strengths: Solvency regulation, low politicization, fiscal efficiency, auto insurance market, rate freedom, few rating restrictions
Weaknesses: Workers' comp market
18. Kansas
Grade: B
Total score: 65.2
Strengths: Fiscal efficiency, auto insurance market, home insurance market, few rating restrictions, regulatory modernization
Weaknesses: Politicization
19. Oregon
Grade: B
Total score: 65.1
Strengths: Solvency regulation, low politicization, auto insurance market, home insurance market, workers' comp market, rate freedom, few rating restrictions
Weaknesses: Consumer protection
20. Arizona
Grade: B
Total score: 64.7
Strengths: Low politicization, auto insurance market, home insurance market, workers' comp market, rate freedom, few rating restrictions
Weaknesses:Consumer protection
21. Missouri
Grade: B
Total score: 64.5
Strengths: Low politicization, fiscal efficiency, home insurance market, workers' comp market, rate freedom, regulatory modernization
Weaknesses: Solvency regulation
22. Tennessee
Grade: B
Total score: 64.4
Strengths: Solvency regulation, low politicization, workers' comp market, rate freedom, few rating restrictions
Weaknesses: Fiscal efficiency
23. New Mexico
Grade:
Total score: 64.0
Strengths: Solvency regulation, low politicization, auto insurance market, workers' comp market, few rating restrictions
Weaknesses: Fiscal efficiency
24. Rhode Island
Grade: B
Total score: 63.9
Strengths: Low politicization, fiscal efficiency, auto insurance markets, regulatory modernization
Weaknesses: Antifraud
25. Pennsylvania
Grade: B-
Total score: 62.9
Strengths: Low politicization, auto insurance market, home insurance market, workers' comp market
Weaknesses: Solvency regulation
26. New Hampshire
Grade: B-
Total score: 62.0
Strengths: Antifraud, low politicization, auto insurance market, home insurance market, workers' comp market
Weaknesses: Solvency regulation, desk drawer rules, little regulatory modernization
27. Connecticut
Grade: B-
Total score: 61.4
Strengths: Fiscal efficiency, auto insurance market, home insurance market, workers' comp market
Weaknesses: Rate regulation, desk drawer rules, little regulatory modernization
28. Texas
Grade: B-
Total score: 61.3
Strengths: Solvency regulation, low politicization, auto insurance market, few rating restrictions
Weaknesses: None
Next page: States that received a 'C' grade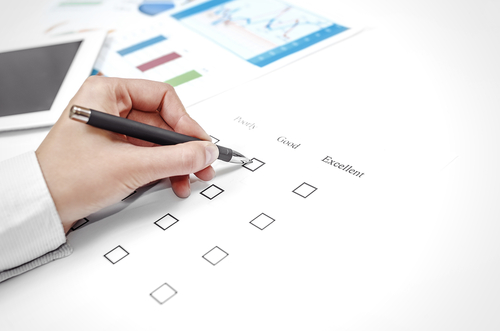 29. South Dakota
Grade: C+
Total score: 60.9
Strengths: Antifraud, low politicization, auto insurance market, home insurance market, workers' comp market
Weaknesses: Solvency regulation, little regulatory modernization
30. Alabama
Grade: C+
Total score: 60.4
Strengths: Low politicization, auto insurance market, few rating restrictions, regulatory modernization
Weaknesses: Rate regulation, desk drawer rules
31. Alaska
Grade: C+
Total score: 59.8
Strengths: Antifraud, consumer protection, low politicization
Weaknesses: Little regulatory modernization
32. South Carolina
Grade: C+
Total score: 59.6
Strengths: Low politicization, auto insurance market, home insurance market, workers' comp market, regulatory clarity, few rating restrictions
Weaknesses: Solvency regulation, fraud, little regulatory modernization
33. North Dakota
Grade: C+
Total score: 59.1
Strengths: Antifraud, consumer protection, fiscal efficiency, auto insurance market, home insurance market, few rating restrictions
Weaknesses: Workers' comp market, little regulatory modernization
34. Arkansas
Grade: C
Total score: 58.6
Strengths: Antifraud, auto insurance market, home insurance market, low politicization, few rating restrictions
Weaknesses: Solvency regulation, fiscal efficiency, desk drawer rules, little regulatory modernization
35. Maryland
Grade: C
Total score: 57.9
Strengths: Solvency regulation, low politicization, fiscal efficiency, home insurance market, workers' comp market
Weaknesses: Desk drawer rules
36. Georgia
Grade: C
Total score: 57.2
Strengths: Solvency regulation, auto insurance market, workers' comp market, regulatory modernization, few rating restrictions
Weaknesses: Desk drawer rules
37. West Virginia
Grade: C
Total score: 56.8
Strengths: Solvency regulation, antifraud, low politicization, home insurance market, few rating restrictions
Weaknesses: Fiscal efficiency, little regulatory modernization
38. Oklahoma
Grade: C
Total score: 55.3
Strengths: Solvency regulation, auto insurance market, few rating restrictions
Weaknesses: Home insurance market, little regulatory modernization
39. Delaware
Grade: C-
Total score: 54.5
Strengths: Antifraud, fiscal efficiency, home insurance market, workers' comp market, few rating restrictions
Weaknesses: Desk drawer rules, little regulatory modernization
Next page: States receiving a 'D' grade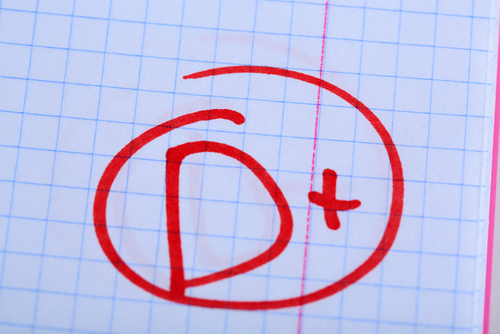 40. Florida
Grade: D+
Total score: 52.3
Strengths: Antifraud, fiscal efficiency, auto insurance market, workers' comp market, regulatory modernization
Weaknesses: Home insurance market, rate regulation, desk drawer rules
41. Mississippi
Grade: D+
Total score: 51.9
Strengths: Solvency regulation, auto insurance market, workers' comp market, few rating restrictions
Weaknesses: Desk drawer rules, little regulatory modernization
42. Washington
Grade: D+
Total score: 51.3
Strengths: Auto insurance market, home insurance market
Weaknesses: Workers' comp market, little regulatory modernization
43. Louisiana
Grade: D
Total score: 50.8
Strengths: Regulatory clarity, workers' comp market, few rating restrictions
Weaknesses: Politicization, fiscal efficiency
44. Michigan
Grade: D
Total score: 50.5
Strengths: Fiscal efficiency, home insurance market, workers' comp market
Weaknesses: Fraud, auto insurance market, little regulatory modernization
45. Massachusetts
Grade: D
Total score: 49.1
Strengths: Low politicization, home insurance market, workers' comp market
Weaknesses: Fiscal efficiency, desk drawer rules, little regulatory modernization
46. New York
Grade: D
Total score: 48.4
Strengths: Low politicization, home insurance market, few rating restrictions
Weaknesses: Fiscal efficiency, desk drawer rules, little regulatory modernization
47. Hawaii
Grade: D
Total score: 48.0
Strengths: Solvency regulation, fiscal efficiency, workers' comp market
Weaknesses: Home insurance market
48. Montana
Grade: D-
Total score: 46.7
Strengths: Antifraud, auto insurance market, home insurance market
Weaknesses: Solvency regulation, fiscal efficiency, workers' comp market, little regulatory modernization
Next page: States that received a failing grade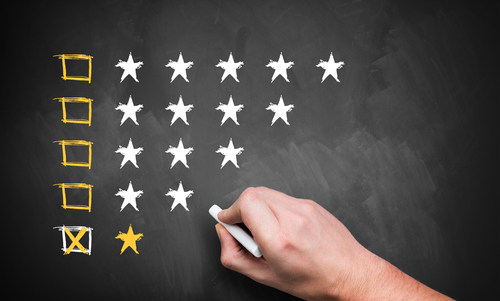 49. North Carolina
Grade: F
Total score: 44.9
Strengths: Workers' comp market, regulatory clarity
Weaknesses: Solvency regulation, consumer protection, auto insurance market, rate regulation, little regulatory modernization
50. California
Grade: F
Total score: 44.2
Strengths: Antifraud, fiscal efficiency, auto insurance market, workers' comp market
Weaknesses: High politicization, rate regulation, desk drawer rules, rating restrictions, little regulatory modernization