The end of the year is a good time to review your clients' business insurance policies, especially their business income coverage.
Be sure to consider the following additional endorsements, many of which are often overlooked, advises Jerry Milton, CIC. Milton presented a recent Insurance Agents & Brokers Power Hour webinar, "Commercial Lines Conundrums," highlighting additional policies, endorsements, and coverage that are inadvertently overlooked. This could lead to additional claims of "failure to recommend," he explained, and increased liability for the agent or broker in case of a loss.
[Related: What are you missing? The 5 types of property coverage brokers overlook]
Endorsement 1: Coverage for restoration period
It's common to underestimate considerably the length of time it will take a company to return to normal operations after a loss, even something as simple as a leaky roof. If the loss is more sizeable—for example, a tornado or fire—just getting debris removed or getting the site ready for repair can take months. Milton provided the following example of how long it can take, on average, for a business to return to normal after such a loss.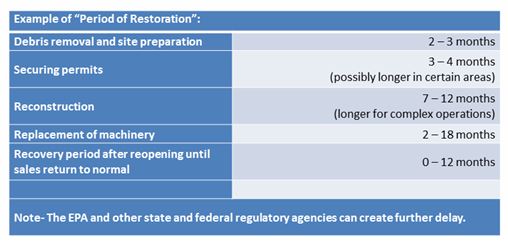 Milton also pointed out that when the business reopens, you may not be at the pre-loss level of revenue for up to a year or longer. During this recovery period you may need up to two years of business interruption insurance, so be sure to review the time and dollar limits in your policy.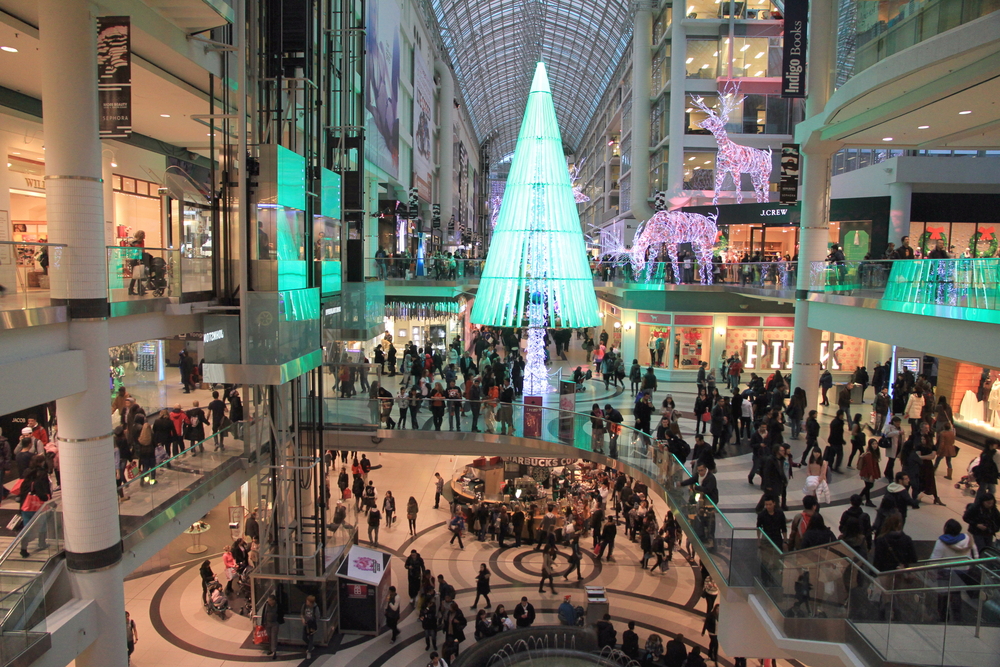 Endorsement 2: Increased monthly limits for peak months
If your policy has a monthly limit on the amount you can recover, be sure that amount is adequate for your type of business, Milton said. For example, a policy for $400,000 that pays one-fourth each month only provides $100,000 each month for four months. That amount may be adequate for a retail business that has a loss in March, for instance, but the business could be severely underinsured in November and December, the retailer's peak season.
Milton advised brokers to consider coinsurance, although it's the hardest option.
"If you've written an adequate limit, and satisfied coinsurance, it's the only method that will right the loss," that is, come close to covering the actual loss sustained, he said.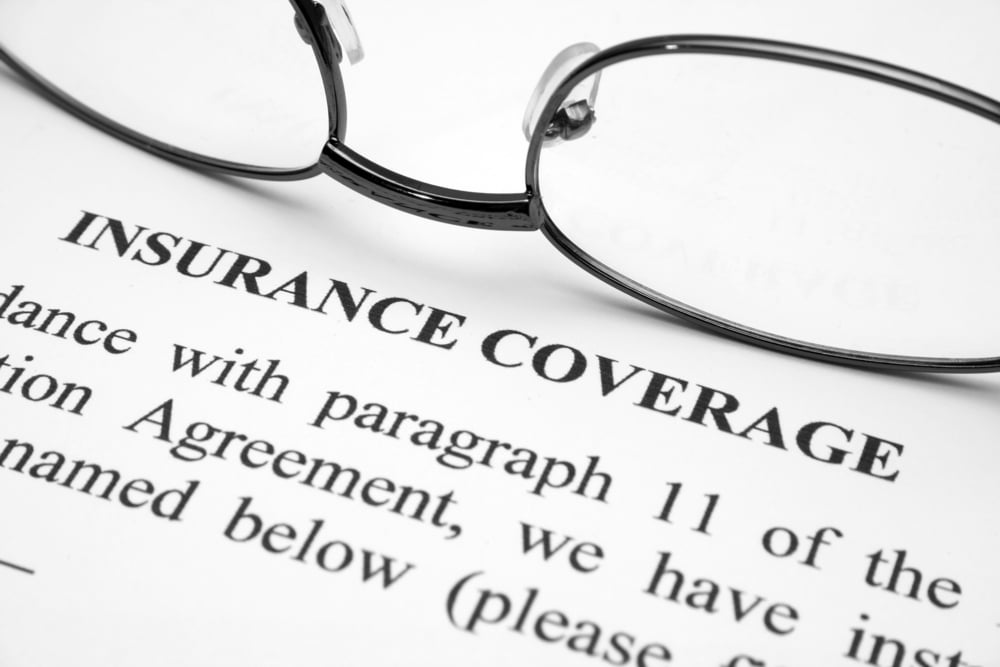 Endorsement 3: Extended period of indemnity
After a covered loss, you may have resumed operations but your business may still be below pre-loss levels. Most business income policies written using current ISO forms continue to cover business interruption up to 60 days after the business reopens, but that may not be sufficient. You should consider extended coverage "to close the gap between where you are and where you would have been," Milton said. This endorsement gives you the option to extend the number of days from 60 to 730 days, which is up to two years.
Remember that when you buy extended coverage, you're only buying additional days, not additional dollars, Milton pointed out, "but if you don't have any more money left in the pot, all those days are worthless." This policy pays until you reach pre-loss revenue levels, you run out of money, or you run out of days, whichever one comes first. Make sure the policy limits are high enough to take care of the business when it's closed down and in recovery mode.
Brokers and businesses should consider whether their current businessowners policy (BOP) provides adequate coverage. Milton explained that the BOP originally was designed for small businesses with only one location. The actual loss sustained for 12 months was manageable for most carriers and businesses. He pointed out that many insurers have expanded eligibility, and companies are increasing in size with multiple locations. The BOP's limit of 12 months for coverage may not be sufficient for a larger business—something for brokers to review with clients.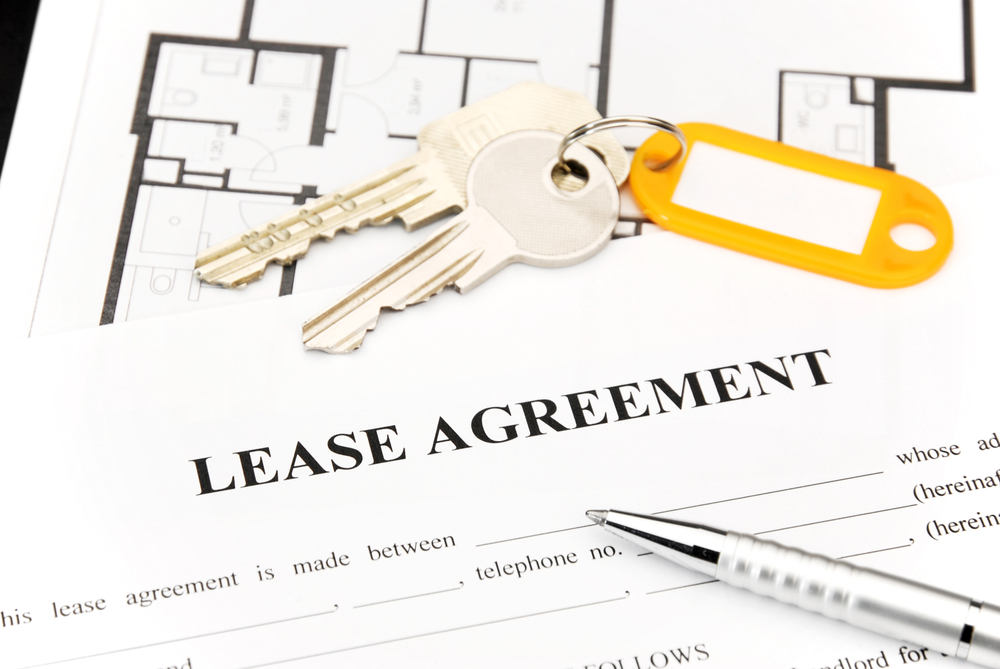 Endorsement 4: Leasehold interest coverage
Rarely sold or recommended and not really understood, according to Milton, the purpose of this endorsement is to cover the value remaining on a lease if it's terminated due to a covered cause of loss. Brokers often fail to ask their business clients about the terms of any leases, he said. The issue easily can be addressed with leasehold interest coverage.
Consider this example Milton provided: A tenant in a commercial building has a 20-year lease at favorable rental rates locked in for the lease term. The tenant has invested in substantial improvements and betterments amortized over the term of the lease. After five years, the building suffers a substantial loss, and the owner takes the building back, terminating the lease.
The tenant has lost 15 years of amortization of its improvements and now has to find comparable space somewhere else. This endorsement reimburses the tenant for everything lost in the value of the improvements and the cost of finding a new location: agent fees, increased rent for property that's already improved, the security deposit and improvements, for instance.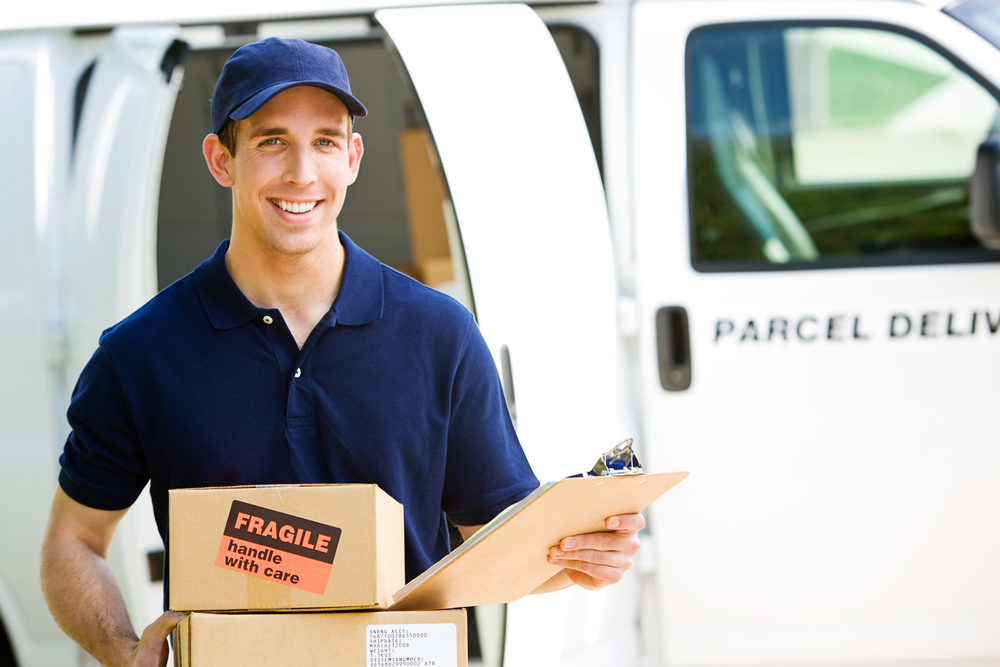 Endorsement 5: Transit coverage
This is another endorsement that Milton found is rarely recommended. Most businesses that ship goods rely on fully insured carriers like UPS or FedEx; however, they generally use a release bill of lading for most shipments. If the carrier loses or damages your goods, your coverage may be limited to as little as $100, and you may have no further recourse.
If you ship large quantities often, Milton advised that you consider, as a safety net, a blanket transit policy that is excess over the trucker or airline carrier's policy. If the carrier's policy fails to pay because of a limit or exclusion, this endorsement covers your loss.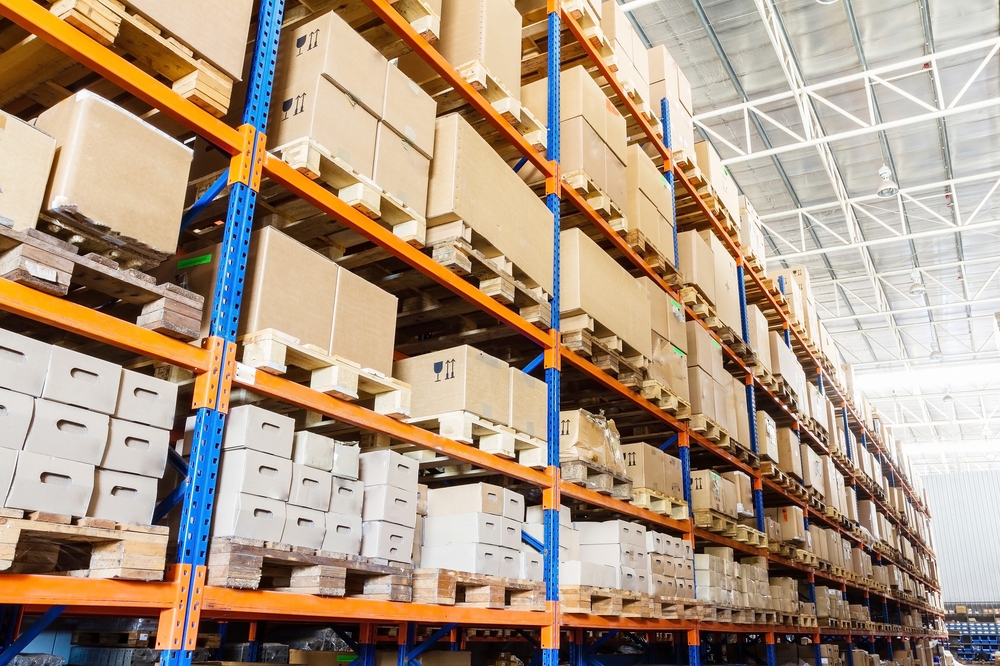 Endorsement 6: Manufacturer's selling price for finished goods
Milton recommended that brokers always attach this endorsement for their manufacturer clients.
Under most property policies, the manufacturer isn't covered for lost markup or profit if goods are damaged before they can be shipped or sold, for example, when there is a fire in the warehouse that destroys significant inventory. This endorsement changes the value of the finished goods from replacement cost to selling price.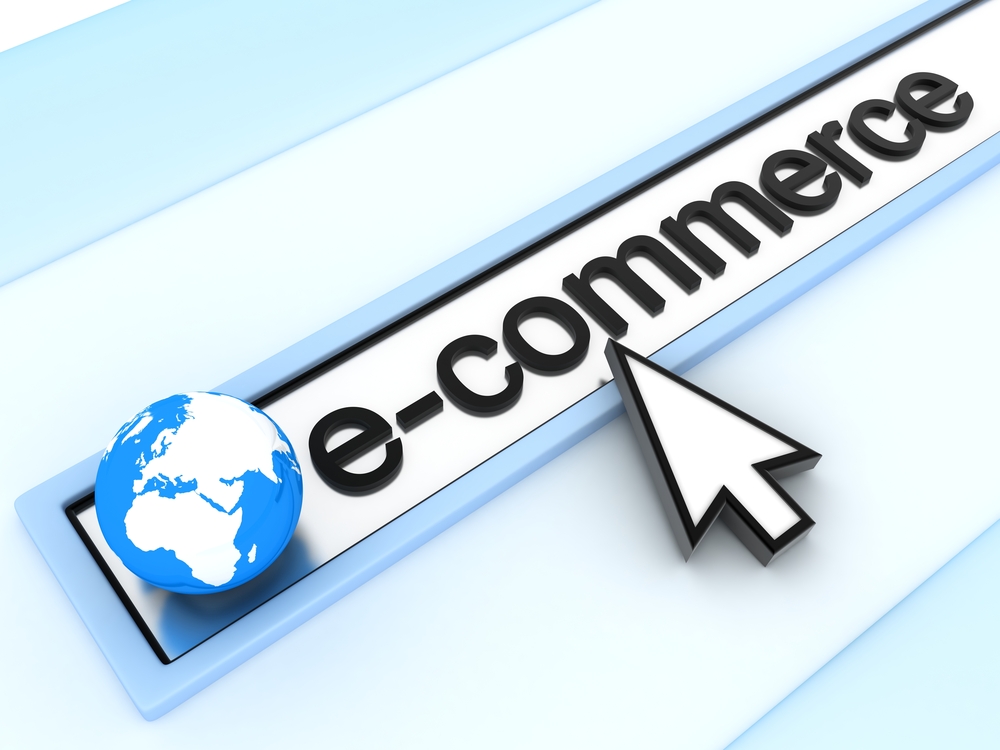 Endorsement 7: E-commerce
Most commercial property policies have limits of $2,500 for damage to data and $2,500 for interruption of computer operations due to a covered cause of loss. These limits can and should be increased, Milton advised.
The best course might be for the broker and business owner to review the e-commerce policy limits, as well as their cyber-security policies, and technology equipment policies with the appropriate employees of the business or outside experts.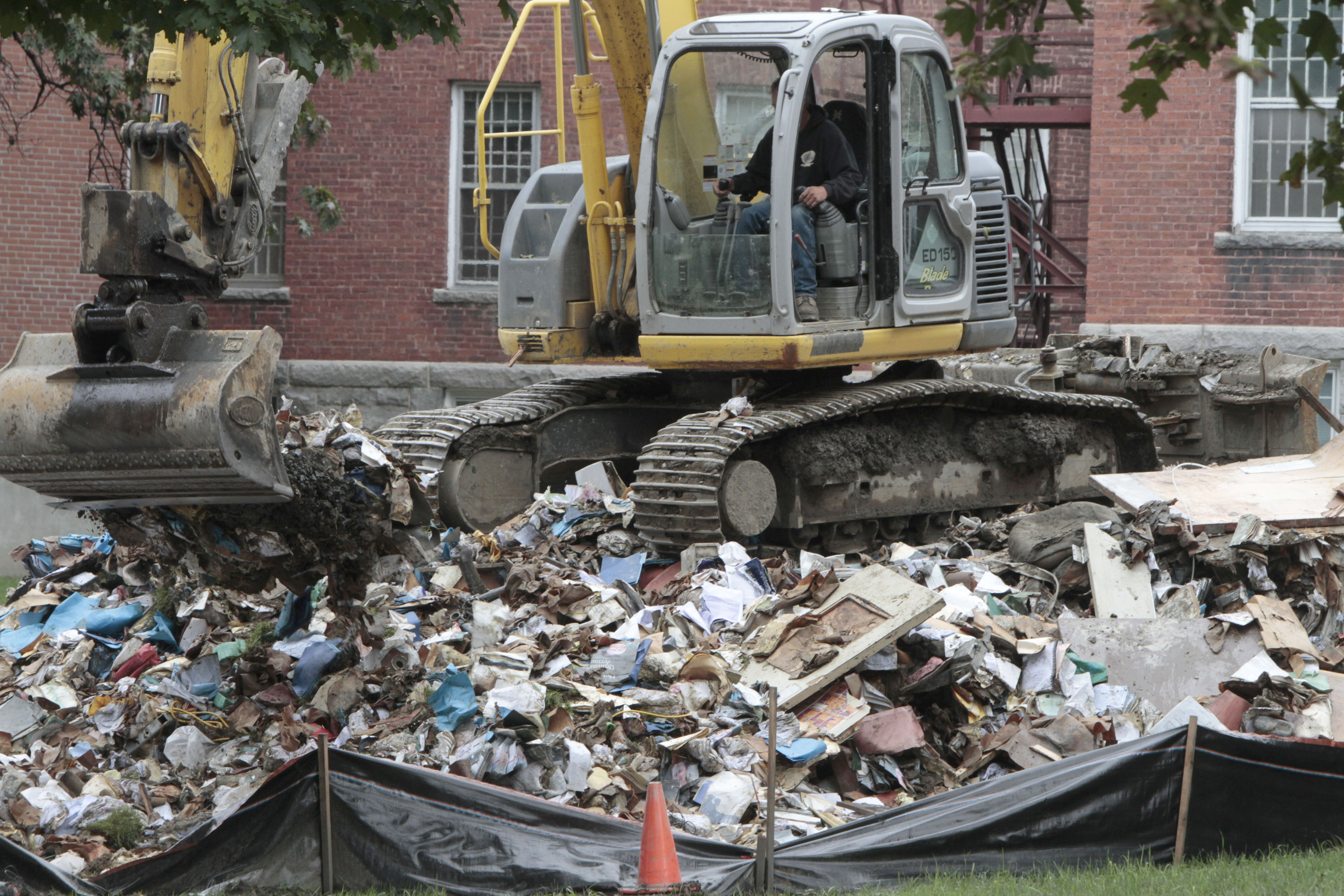 Endorsement 8: Miscellaneous personal property coverage
Milton also discussed an array of miscellaneous endorsements that may be overlooked by brokers and businesses. Although most items by themselves may be low cost, when taken together the losses can be substantial.
Business personal property. Most personal property used in a business isn't covered more than 100 feet away from the premises. Businesses should consider an endorsement for property temporarily away from the premises, such as smartphones, laptop computers, tablets and other electronic devices, that employees use every day, especially when traveling.
Expand or limit the definition of covered property. Parking lots, underground storage tanks and underground wiring, for instance, are excluded under a commercial property policy. But an expanded definition of property using this endorsement provides additional coverage when necessary.
The reverse also is true, Milton observed. By increasing exclusions the business may be able to decrease its costs. Some business owners use the additional exclusions for property that they're not interested in replacing if it's destroyed.
Debris removal coverage. Milton, who lives in hurricane-prone Alabama, highly recommended this endorsement. Standard policy limits are usually $25,000, but that amount may not even come close to covering the cost to remove debris or getting a site ready to rebuild, especially when a property has been reduced to rubble by a catastrophe.
Outdoor landscaping and signs. Most property policies don't cover businesses for wind damage, which can be destructive to landscaping and outdoor signs on buildings. The policies typically provide no coverage for landscaping and minimal coverage for outdoor signs. The policy limit for signs may be $1,000, although the cost to replace them may be ten times that amount.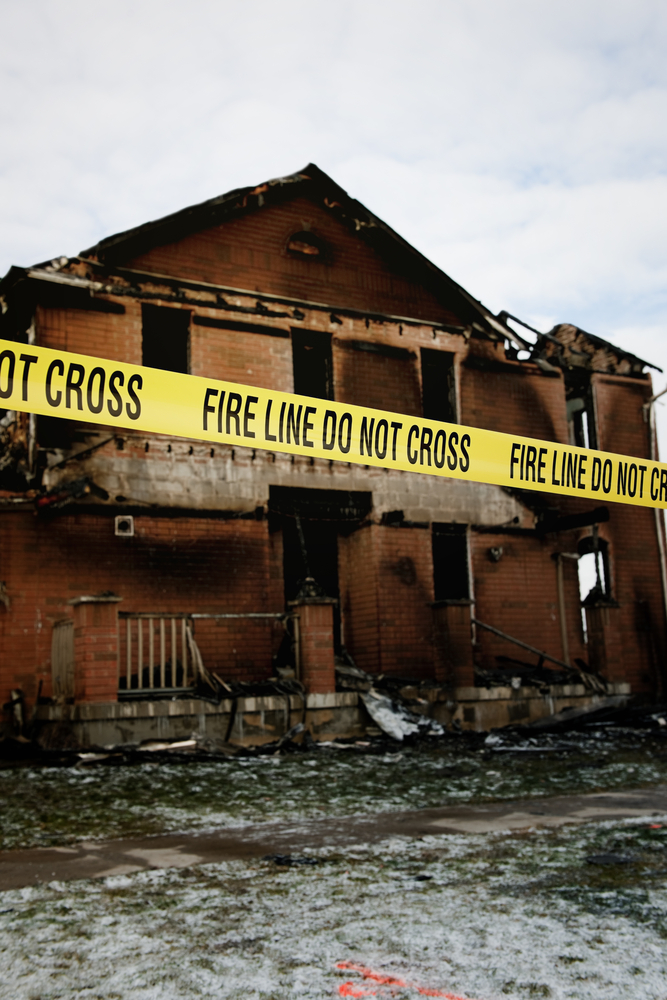 (AP Photo/Toby Talbot)
Endorsement 9: Civil authority and ordinance of law changes
In many cases, Milton said, a business may be shut down through no fault of its own. For adjoining stores in a strip mall, damage to one store usually results in business interruption for several others. When one business has a fire, for example, in addition to smoke and fire damage to the store next door, the other business owners in the mall may not be allowed to have access to their premises by civil authorities. The fire department may shut down the entire mall for days while they fight the fire and conduct investigations as to the cause. You may not be allowed to resume business operations until fire and building inspectors have given the all clear, causing you to lose substantial revenue, even if your property wasn't damaged.
With a civil authority endorsement, you can be covered for business interruption immediately instead of waiting the 72 hours that is common on the ISO form policies.
The ordinance of law changes endorsement covers your business when a local law changes and causes an interruption in your business. This situation is most common when a business owner is ready to move into a new location after minor improvements. The owner may find that the building codes have changed, and before the business can relocate, it has to incur substantial costs in bringing the building up to current standards, losing revenue in the process.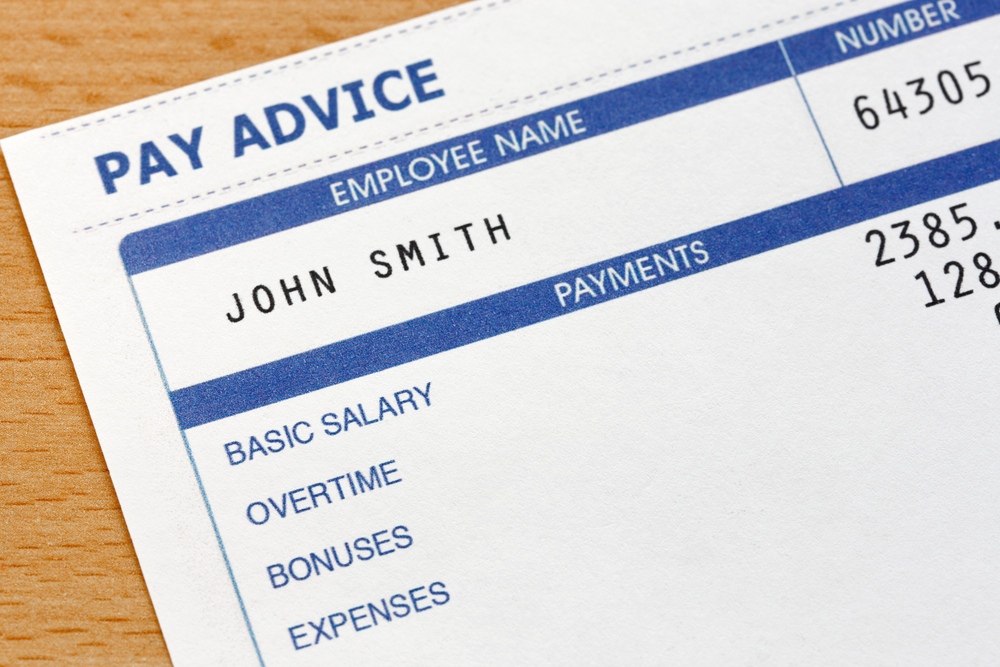 Endorsement 10: Discretionary payroll expense
With this endorsement a business can limit or exclude any or all of payroll as a result of a business interruption, Milton explained. You can select the classification of employees that you don't want to pay in certain situations, limiting your coverage and costs.
At the same time, you can also list categories of employees that you will pay, for example, hourly workers. By adding the discretionary payroll endorsement, you can better control your costs if your business isn't generating enough revenue to meet payroll because of a covered loss.
Other endorsements
Almost any business loss can be covered by insurance, as long as the coverage is reasonable for the business. The best practice for brokers and their clients is to regularly review business operations, looking at every detail, no matter how small. By developing a checklist specific to each client or industry, brokers may be able to minimize their liability for failure-to-recommend claims.
Jerry M. Milton, CIC, teaches and consults on industry issues. The legal profession recognizes him as an expert on insurance coverages. He is also the education consultant for Insurance Agents & Brokers (IABforME.com), working with CISR, CIC and continuing education programs.
This information originated from the Insurance Agents & Brokers Power Hour webinar, presented Nov. 24, 2014. Insurance Agents & Brokers is the partnership of independent agents' associations in Delaware, Maryland and Pennsylvania. Learn more at IABforME.com.