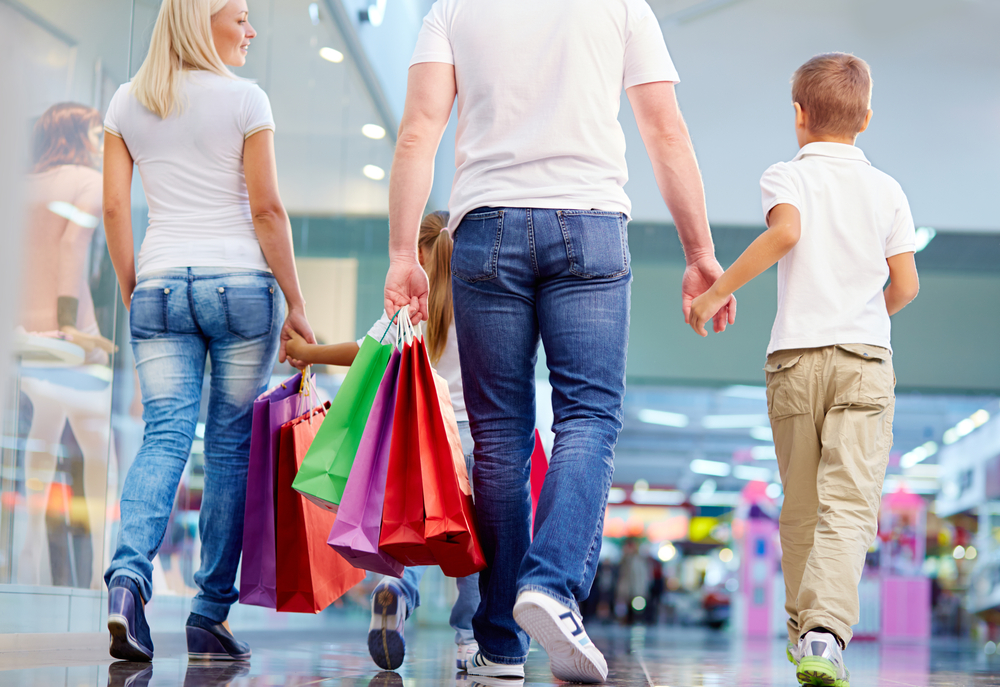 (Bloomberg) — Consumer confidence in the U.S. unexpectedly rose in October to the highest level in seven years, showing a brightening in Americans' moods as gas prices drop and the labor market gains traction.
The Thomson Reuters/University of Michigan preliminary sentiment index for this month increased to 86.4, the strongest since July 2007, from a final reading of 84.6 in September. The median projection in a Bloomberg survey of 67 economists called for 84.
Job gains on pace for their strongest year since 1999 and cheaper gas prices are keeping households upbeat about economic expansion amid the weakening in Europe and emerging nations. Faster wage increases and more broad-based improvement in the labor market would help further spur the consumer spending that makes up about 70 percent of the economy.
"An improving job market and lower energy costs are going to offset a lot of what's happening," said Joseph LaVorgna, chief U.S. economist of Deutsche Bank Securities Inc. in New York, who projected the index would rise to 86.
Estimates in the Bloomberg survey ranged from 81 to 87. The index averaged 89 in the five years before December 2007, when the last recession began, and 64.2 in the 18-month contraction that followed.
Shares Rally
Stocks rose after the report, adding to earlier gains, as earnings beat estimates and investors speculated that central banks will support economic growth with more stimulus. The Standard & Poor's 500 Index rose 1.5 percent to 1,890.57 at 10:37 a.m. in New York.
Work began on more homes in September, indicating gains in residential construction will help bolster economic growth, another report showed today. Housing starts climbed 6.3 percent to a 1.02 million annualized rate from a 957,000 pace in August, the Commerce Department reported. Work increased on multifamily and one-family homes.
The gain in confidence reflected a jump in Americans' expectations about the economy six months from now as that gauge rose to 78.4 in October, a two-year high, from 75.4 last month. The gauge of current conditions, which measures Americans' views of their personal finances, was unchanged at 98.9.
Today's figures match other recent measures of sentiment. The weekly Bloomberg Consumer Comfort Index of current conditions has improved after reaching a four-month low in late September, and the monthly expectations index jumped to a two- year high in October, a report yesterday showed.
With payrolls on track for their best year of growth since 1999 and firings the lowest in 14 years, labor market gains are helping to underpin Americans' spirits.
Fewer Claims
Claims for jobless benefits decreased by 23,000 to 264,000 in the week ended Oct. 11, the fewest since April 2000, the Labor Department reported yesterday.
Beyond muted firings, sustained demand may help convince employers to add to headcounts. Employers have added an average 226,700 workers a month to payrolls so far this year, the strongest pace since 1999. Economists project an average of 220,000 this year, according to the median in a Bloomberg survey conducted Oct. 3-8. The Labor Department will release October payrolls figures on Nov. 7.
Fuel prices at three-year lows are providing relief to consumers. The average price of a gallon of regular gasoline was $3.14 yesterday, the cheapest since February 2011, according to figures to AAA, the biggest U.S. auto group.
Inflation Expectations
Falling energy costs help explain why Americans were more sanguine about price pressures. Consumers expect inflation to be 2.8 percent higher a year from now, the smallest increase in four years, today's report showed.
Federal Reserve Bank of St. Louis President James Bullard said yesterday the central bank should consider delaying plans to end its bond-buying at the end of this month to halt a decline in expected inflation.
Further volatility in stock prices may affect household balance sheets. The Standard & Poor's 500 Index has gained 0.8 percent for the year though yesterday. It had been up 8.8 percent when it reached a record on Sept. 18.
At the same time, limited wage gains and pockets of weakness in the employment landscape are giving Americans reason to temper enthusiasm. Average hourly earnings rose 2 percent in September from a year earlier, matching the average since the last recession ended in June 2009.
An incomplete jobs recovery is encouraging Fed policy makers to hold interest rates at record lows even as they plan to end the unprecedented monthly asset purchase program this month.
Only a third of indicators that Fed Chair Janet Yellen has said she monitors to judge labor-market health have returned to pre-recession strength. An elevated level of underemployment, decades-low workforce participation and a still-weak number of workers secure enough to quit their jobs are among gauges that remain of interest.
–With assistance from Chris Middleton in Washington.