Last week was National Fire Prevention Week, which commemorates the Great Chicago Fire of 1871 that killed an estimated 300 people, left 100,000 homeless, and destroyed more than 17,000 structures. In honor of Fire Prevention Week, Zurich presents tips to prevent factory fires.
A factory fire can spell devastating consequences for a company and its employees. A fire at a factory or manufacturing facility can result in loss of life, injured workers, loss of wages from a factory shutdown, and production downtime. According to the National Fire Protection Association (NFPA), property losses at U.S. factories total nearly $1 billion each year.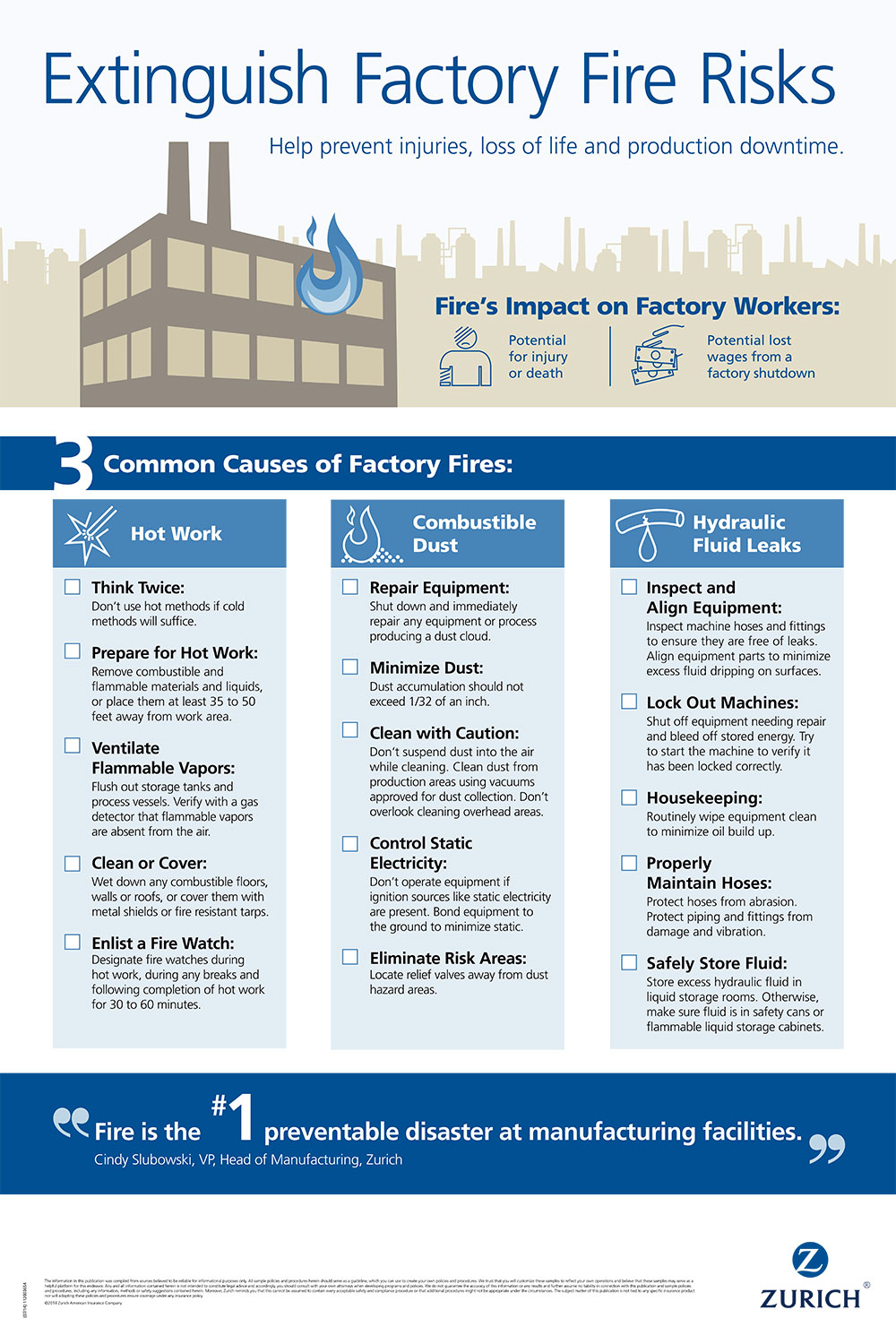 Factory fires can be caused by three common factors: hot work, combustible dust, or hydraulic fluid leaks. "Hot work" is defined as any process that can be a source of ignition when flammable material is present, such as welding. Zurich recommends companies don't use hot work if cold methods can be used instead. In instances where hot work is used, Zurich advises to remove combustible and flammable materials from the area and ventilate flammable vapors.
Make sure combustible dust does not accumulate to more than 1/32 of an inch. Use cleaning methods that prevent dust clouds from going up into the air. For hydraulic fluids, make sure to inspect and properly maintain equipment to prevent a leak from occurring. (Click the chart on the right for more tips.)
Even with proper workplace prevention, accidents can still happen. Click "next" to read 5 tips for factory owners to prepare a building and its occupants for the possibility of a fire.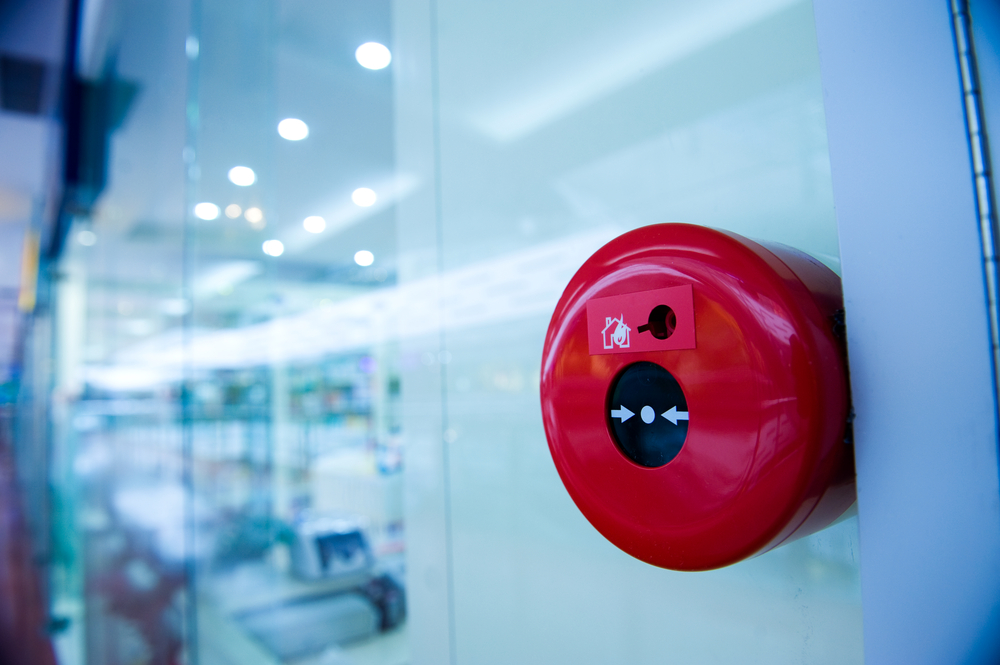 1. Gather information.
It is important to note any unoccupied floors in the building, get alarm system details, identify hydrant availability, get information on the fire protection systems as well as heating and cooling systems, and learn the quantities and locations of hazardous materials or machinery. Make sure to list all tenants and get descriptions of their businesses, hours of operation and when they are on site, their location, contact information, and if they have employees with specific rescue needs.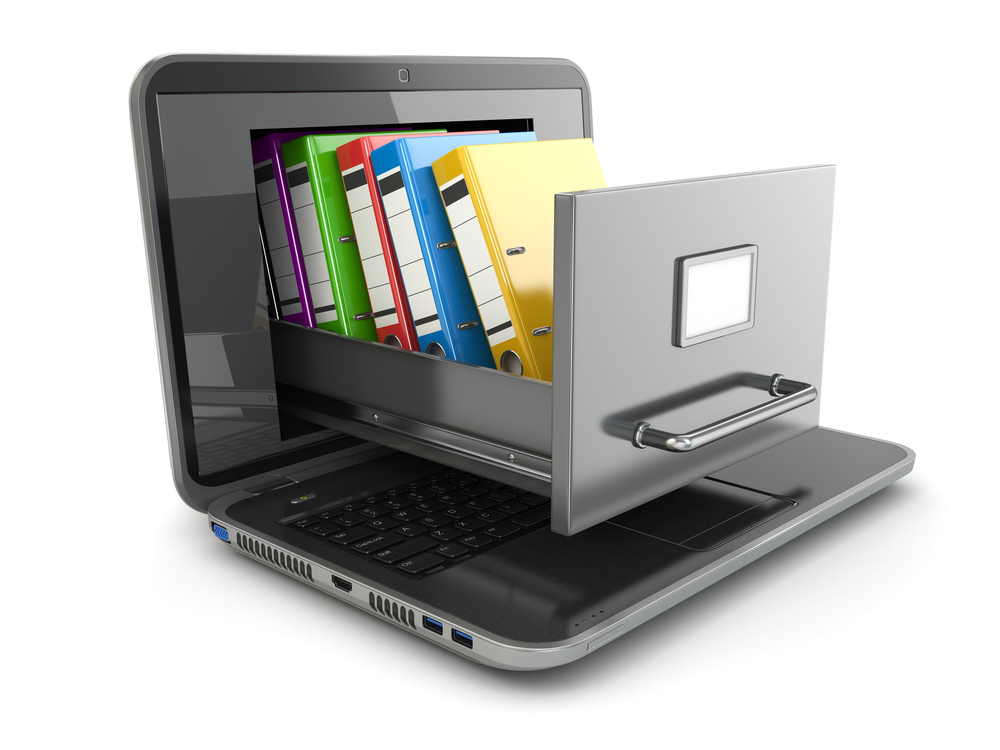 2. Document and publish information.
Develop written fire plans that are easy to understand, accessible, and regularly updated. Include the information gathered on the previous page, including property and tenant data, as well as maps, diagrams, and drawings that reflect the building's construction, the surrounding property's configuration, or tenant dwellings. Include information like blueprints, floor plans, and aerial photographs of the building showing its size, height, and fire-related walls. File the information and publish it in binders. Make the plan electronically accessible on your server or in the cloud as well.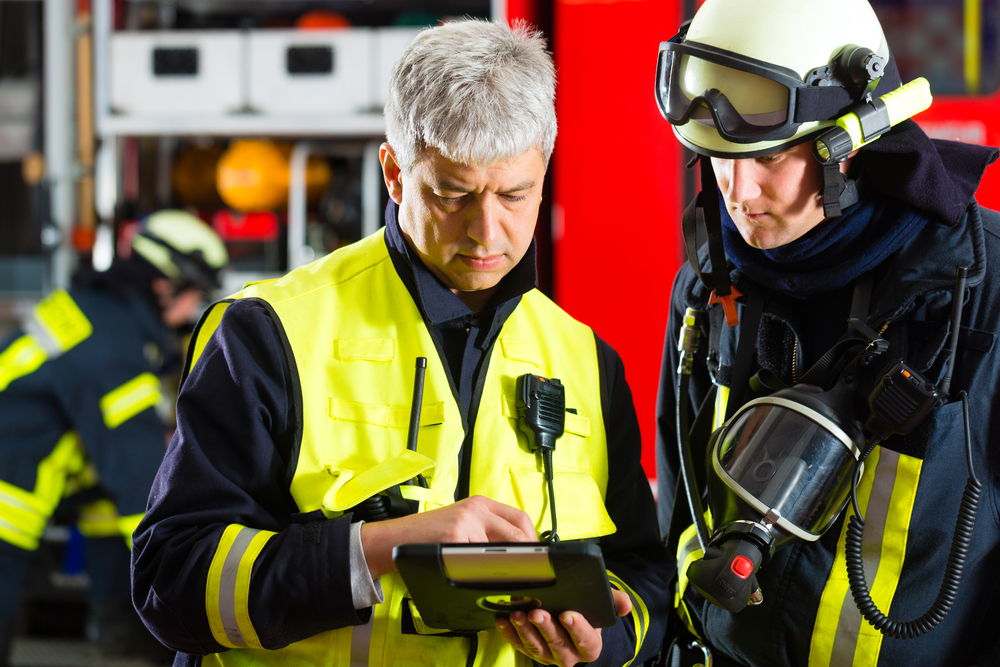 3. Host building walk-throughs.
Invite the local fire department to visit the building periodically, especially in areas predominantly served by volunteer firefighters where officers frequently change. Letting the fire department get direct knowledge of a building may help save lives and minimize damage in the event of a fire. Inspections and walk-throughs of complex buildings help familiarize current fire officers with your building's layout and could be helpful.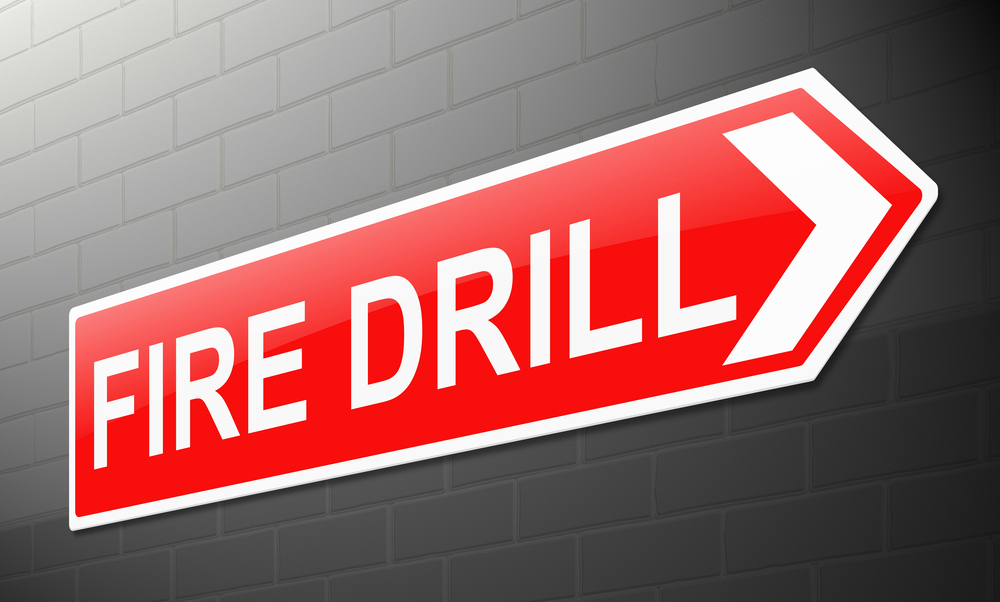 4. Practice, practice, practice.
Conduct regular fire drills to inform employees of efficient and effective exit strategies in the event of a fire. Employees should be aware of the exits in their areas and how to safely reach them when they need to evacuate the premises. Employees should meet at a pre-determined location after evacuating the building in order to take a head count.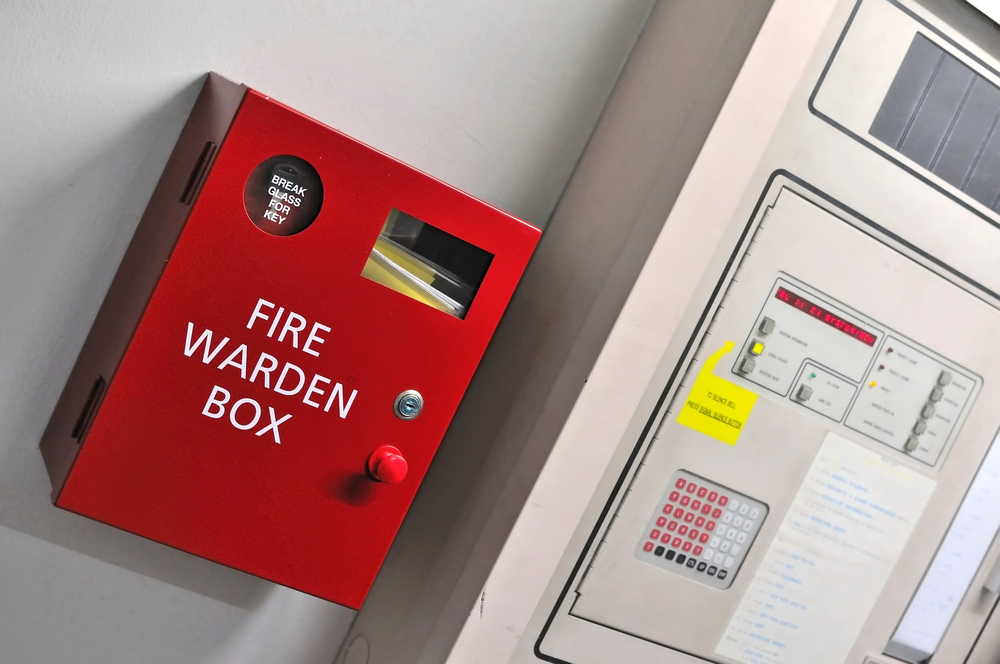 5. Assign tasks.
Appoint building fire wardens and assign them with evacuating building occupants in the event of a fire. Make sure to appoint specific people who are likly to be in the building at all hours to notify the fire department in the event of an emergency. In these roles, owners and occupants are just as vital to a pre-fire plan as fire departments.