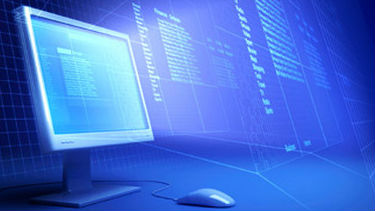 E-signatures are one of the best examples of agents asking for and receiving tools from their carriers and vendors that enhance the customer experience. Steve Anderson, president of The Anderson Network, a consultancy specializing in agency technology, stresses that agents and brokers have more clout with carriers and vendors than they realize, especially when they join industry coalitions such as the Agents Council for Technology (ACT).
"Agencies need to reinforce the problems and security risks that multiple IDs and passwords cause," says Brian Bartosh, principal at Top O'Michigan Insurance in Alpena, Mich. and Applied Client Network representative for the ID Federation, an industry coalition that promotes information security and identity management. "Agencies need to be vocal. Carriers don't see the number of passwords we use."
According to the ID Federation, agencies and carriers consistently rank password management as the No. 1 pain point in daily operations.
"The average person at our agency has between 40 and 50 usernames and passwords," says Bartosh. "And that is a huge stumbling block—keeping track of them, resetting them, revoking privileges when someone leaves."
Not to mention downtime and lost productivity: The ID Federation estimates that as many as 75% of help desk calls are from employees who forgot or need to reset a password.
To simplify the process, the ID Federation has created an identity management standard that securely accesses multiple carrier platforms through the agency's management system. Launched in May, SignOn Once is available now for carrier implementation. It provides users with a unique username, which is certified for authenticity and used to access participating carriers' and vendors' websites.
After becoming members of the ID Federation, interested carriers and vendors agree to a Trust Framework—a set of rules that govern business, legal and technology use. "It's an agreement where the insurance carriers trust the validation of the user," says Bartosh.
The success of this standard lies in its implementation. The ID Federation currently receives about half a dozen carrier and vendor inquiries a week. As of press time, BB&T Insurance, The Hartford, Hanover Insurance Group, EMC Insurance, Liberty Mutual, Progressive, Applied Systems and Vertafore are members, but have yet to launch SignOn Once for agency use.
To encourage more carrier and broker participation, agents and brokers must speak up, says Ron Berg, executive director for ACT: "We need to get to a critical mass of vendors that provide this solution, and get the buy-in from a significant amount of national, regional and super regional carriers."
Power to the Agent
Agency management systems are much more robust and dynamic than in years past. And in today's competitive landscape, it's no longer acceptable for vendors to roll out software solutions every 24 months, Howe says. When agencies chose to lease these agency management platforms through the cloud, instead of paying for a software license, updates can be made on an ongoing basis.
This gives agencies more bargaining power with their carriers, says Brian Cohen, consultant for Altamont Capital Partners in Palo Alto, Calif.: "Agency management systems are now able to do data mining and lead generation. The challenge is to the carriers. Most of them are operating on legacy systems that are still paper-based."
In his former position as CEO of Menlo Park, Calif.-based carrier Pacific Specialty, Cohen saw that independent agents were choosing not to do business with carriers who have antiquated IT systems. "There is a movement where agents [are realizing they] don't have to be tech savvy themselves, but they can transact business more efficiently because of the capabilities of their agency management systems," he says.
When factoring in technological capabilities during carrier selection, Cohen suggests that agents first consider their agency management system. "Look at the best case: How can I use my AMS that will speed up the process, make it less cumbersome and more efficient for the client and for the agency?" he asks.
Then determine whether the carrier allows you to use those functionalities. Can you write a policy electronically with the insured, but the carrier requires a faxed form? If the carrier's IT systems can't handle that, consider moving your business to a more efficient carrier.
"For independent agents, the leverage they have is the threat to leave," Cohen adds.