What do you know about Ebola? You probably are aware that it's a nasty, often fatal form of a viral hemorrhagic fever.
You may also know that the current outbreak occured last December in Guinea, and that it has spread to Liberia, Guinea, Sierra Leona and Nigeria.
And unless you have lived under a rock for the past 24 hours, you also know that it has spread to the United States–Texas, to be specific.
But here's a list of what you may not know, including how the Ebola virus impacts economies and supply chains, issurance issues including evacuation, exposures and policy exclusions, and what you and your companies can do to prevent and control Ebola risk.
First: The Nitty Gritty
First discovered in 1976, there are five strains of the Ebola virus, all named after the region where they were detected: Bundibugyo, Tai Forest (previously known as Ivory Coast), Sudan, Zaire and Reston. Yup, the fifth strain was discovered in Virginia, but it only causes asymptomatic infections in humans, being that people can become infected but do not get sick.
The current outbreak is caused by the Zaire strain, which has a death rate as high as 90%. It is the most severe of all types of Ebola.
As of Sept. 23, the Zaire outbreak has a 47% fatality rate. The World Health Organization reports 6,574 cases, which have resulted in 3,091 reported deaths. Early supportive care is the reason for the reduced deaths.
In the United States, there is a single imported case from Liberia that occurred last month. A traveler arrived in Texas. on Sept. 20, developed Ebola symptoms on Sept. 24, first sought care on Sept. 26 and was admitted to a Dallas hospital on Sept. 28. Ebola was confirmed on Sept. 30.
The virus spreads from person to person, or from mammals to people. Fruit bats are believed to be the natural hosts of the Ebola virus.
The virus passes through direct contact with blood or other body fluids (including sweat, saliva, mucus, vomit, feces, breast milk, urine, semen) or from contact with contaminated needles or other equipment. "Direct contact" means that body fluids must touch someone's eyes, nose or mouth, or an open cut, wound or abrasion.
Ebola on dried surfaces, such as doorknobs and countertops, can survive for several hours. Ebola is killed with hospital-grade disinfectants (including bleach).
It takes between 2 and 21 days to develop symptoms, which are very painful. Symptoms include fever, muscle pains, vomiting and diarrhea. Victims are often so weak that they are bedridden. As the virus spreads, it shuts down major organs, including the kidneys and liver.
Diagnosis is made through lab testing.
There is no vaccine, although there might be one in the future as two are undergoing trial. Victims recover though electrolytes, oral and IV fluids, oxygen and treatment of other infections as they occur. Ebola patients then develop antibodies that fight the virus, which will last for about 10 years. (Source: CDC)
Next page: Companies and Economies at Risk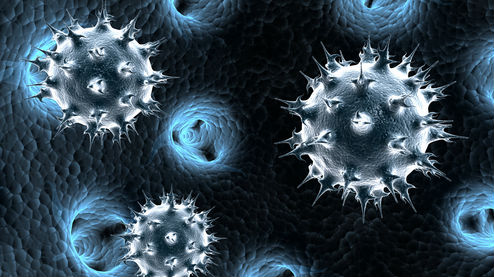 Companies and Economies at Risk
11. Companies with operations in the affected areas include oil and gas operators, mining companies, and humanitarian aid organizations, as well as those who rely on the raw materials or commodities in the area (Source: Lockton)
12. Global supply chains have been disrupted as ports and borders are partially or completely closed (Source: Lockton)
13. The UN Security Council called the Ebola outbreak a "threat to international peace and security" and unchecked, could create conditions for state collapse and economic breakdown at both state and regional levels (Source: Willis)
14. The World Bank estimates that Ebola will cost Guinea, Liberia and Sierra Leone as much as $809 million in economic losses. (Source)
15. Gross domestic products in those regions will reduce by about 3.6% (Source: Bloomberg)
16. If the outbreak spreads to Nigeria or Senegal, the economic losses will be much higher, as Nigeria has a population of 170 million and a GDP of $523 billion. Senegal has 13 million people and a $15 billion economy. By contrast, Guinea, Liberia and Sierra Leone have a combined population of 21 million people and $13 billion GDP. (Source: Bloomberg)
Next page: Evacuation and Insurance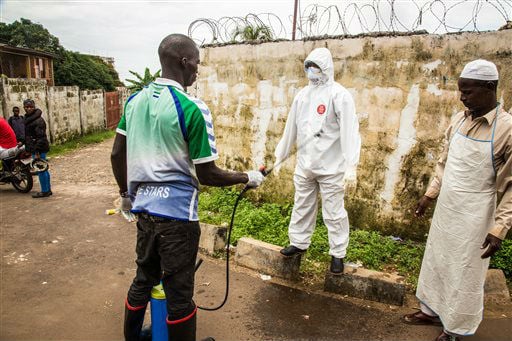 A healthcare worker sprays disinfectant on another after he assisted in the loading of a man suspected of suffering from the Ebola virus into an ambulance, in Freetown, Sierra Leone (AP Photo/ Michael Duff)
Evacuation and Insurance
17. The cost of a medical evacuation from a foreign area can reach as high as $100,000. Medevac insurance is necessary when travelers need to leave a remote area immediately (Source: CDC)
18. Generalist travel insurance policies include up to $50,000 of medical evacuation insurance (Source: NBC News/International SOS)
19. Read the fine print: some medevac policies do not necessarily guarantee return to the U.S., instead specifying transportation to the nearest qualified medical facility (Source: NBC News/International SOS)
20. Evacuation coverages under Business Travel Accident (BTA) policies do not cover the cost of an evacuation due to epidemic or pandemic disease. There is no exclusion for medical evacuation if someone were to actually be diagnosed with Ebola, but the voluntary evacuation of employees typically is not covered. (Source: Lockton)
21. Any covered evacuation are subject to the approval of health authorities in both the originating and receiving country. (Source: Lockton)
Next page: Exposures, including general liability, workers' compensation and property/business interruption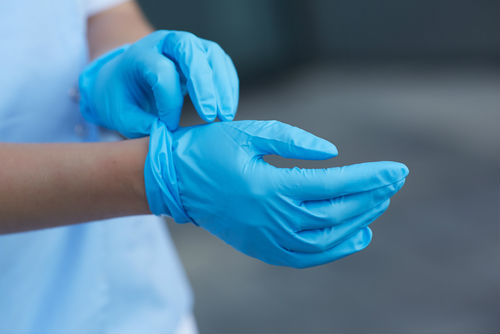 Exposures
General liability

22. The principal exposure will be alleged negligence. For example, if you failed to protect a customer from being exposed to the virus.
23. Key policy exclusions (expected or intended and pollution) could mean no coverage.
24. Expected or intended exclusions: A carrier could argue that prudent persons would have known there was an increased exposure to Ebola.
25. Pollution: Fairly broad, as it includes solids, liquids, thermal irritants or contaminants and waste. Pollution exclusions would depend on case law.
Workers' compensation

26. Traditionally, workers exposed to a higher risk than the general public (such as healthcare workers), will be covered.
27. Increased exposure due to business-related travel or the endemic disease coverage under the foreign voluntary extetnsion of a WC policy may trigger coverage for other groups of employees.
28. Potentially policy exclusions include serious and willful misconduct and failure to comply with health and safety laws or regulations.
Property/business interruption

29. Most policies trigger coverage for business interruption only after the policyholder has experienced a direct physical loss to the premises, which was caused by a cover peril. Carriers will evaluate if contamination is considered a direct physical loss.
30. Business interruption may extend to temporary closures of suppliers or when the government prohibits access to the premises (such as an entertainment or shopping facility).
(Source for all: Lockton)
Next page: Precaution and prevention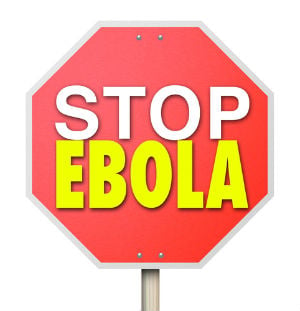 Precaution and Prevention
Monitor developments via the websites of the WHO, CDC, your national health authority and local health authorities.
Educate yourself and colleagues about Ebola's transmission and infection-control measures.
Unless it is business-critical, consider curtailing travel to affected countries or locations.
If you are in an affected area, avoid high-risk activities such as contact with ill people or the bodies of people who have died from Ebola, with sick or dead wildlife, or with bushmeat.
Pay strict attention to hygiene. Frequently wash your hands or use hand sanitizer, avoid touching your face, and avoid close contact with an obviously sick person.
Be aware that screening and isolation measures are already or may be put into place. Travelers suspected of being sick or in contact with an infected person could be quarantined. Authorities could close down borders to combat the disease, thereby stranding you or other colleagues in country.
If you travel to a suspect area or come in contact with a suspect person or contaminated object, monitor your health and seek medical attention if you feel sick (i.e., fever, headache, achiness, sore throat, diarrhea, vomiting, stomach pain, rash, or red eyes).
(Source for all: Marsh)