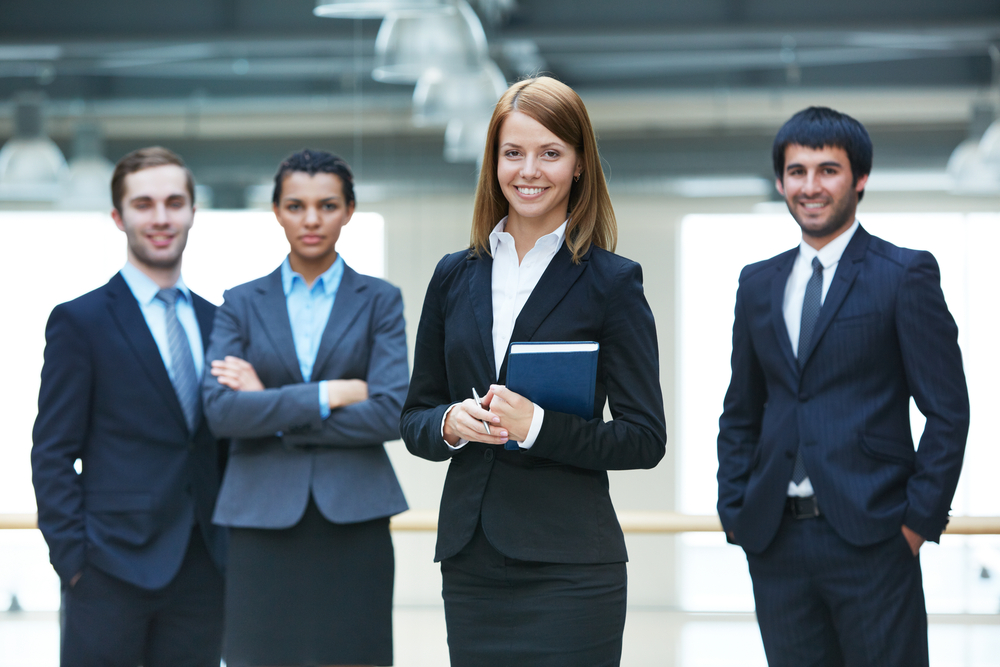 Last week I was invited to speak to a group of insurance executives at a gathering hosted by WaterStreet, a company that provides policy and claims systems and services to property insurers. The topic was "Talent as Differentiator," or the evergreen issue of recruitment and retention.
I've researched and written many words on what independent agents and brokers are doing to address this pressing concern, but the WaterStreet audience was a little out of my wheelhouse. Most headed up smaller, regional insurers that are using WaterStreet's services in part because they don't have the resources that many large insurers have to attract young employees.
To put things in perspective from a big-picture point of view, I turned to two sources who were in a very unique position to comment on the subject: insurance educators. I was lucky enough to get the ear of Jody Queen-Hubert, director of the Ellen Thrower Center for Apprenticeship & Career Services at St. John's University, School of Risk Management, Insurance & Actuarial Science in New York; and David C. Marlett, PhD, CPCU, professor of insurance in the Walker College of Business at Appalachian State University in Boone, N.C.
These educators are in daily contact with young people seeking a career path in the insurance industry, as well as recruiters hiring for insurance openings. They're in a unique position to know what's really going on in the front lines of education and recruitment. Not surprisingly, both of them said that our industry has a long way to go when it comes to attracting young talent.
"Based on what we hear from recruiters, there is a serious demographic problem. Insurers realize that they are losing a great deal of experienced talent in the next decade and the pipeline isn't sufficient to replace," Marlett says.
And although some insurers, especially the big multinationals, are doing a good job filling the pipeline, the industry's overall success here is "mixed," he notes.
Insurers need to "pay competitively, show that they are using current technology, and make their presence known on college campuses to counter the perception that insurance means Geico or Progressive," Queen-Hubert says.
The problem goes back to that old chestnut: public perception is that a career in insurance is boring. Unfortunately, that "boring" reputation is sometimes warranted. "Students interview or intern and see people they can't relate to," Queen-Hubert says. "Employers in suburban locations may face an even greater lack of young people; they are attracted to living and working in urban locations after college and prior to becoming 'adults.'"
The industry lacks employee and management diversity, which can turn off recruits, Marlett echoes. "We also face a challenge in attracting diversity," he says of insurance academia. "Increasing the number of underrepresented students is one of our top priorities. We often hear from recruiters that this is their priority also." In fact, Marlett believes insurance's biggest recruitment challenge lies in its negative perception and the lack of diversity.
Ironically, the "insurance is boring" canard can be met with this startling statistic for Appalachian University risk management grads: 90% job placement within three months of graduation, Marlett says. (If that doesn't make insurance seem less boring, I don't know what will!)
Many insurers also lag in offering young workers clear guidelines and help in advancing through the corporate culture. "Students are going where the opportunities are most attractive and the ability to develop their career path is present," Queen-Hubert says. "The idea of a job that has no future ability to move up is a turn-off. Students like the idea of a training program that is rotational so they can see what the best fit is for their interests and abilities."
Foresighted insurers hire/support a student internship between their junior and senior year, then apply rotational training so the new employee can learn about areas such as marketing, underwriting, and claims, Marlett says. "It is also important that the students at least visit the home office. This lets the student see the different career options and then make an education decision on what best fits their goals."
Finally, the industry must be consistent in the messaging it sends to young workers. "I try to emphasize that the essence of insurance is helping someone recover from a bad event," Marlett says. "If insurance professionals do their job correctly, the insured will be able to recover and move forward. This makes a more sustainable society."