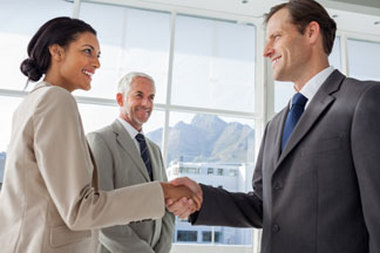 Personal lines property and casualty insurers have every reason to be nervous. Recent research conducted by Accenture indicates that 40% of P&C customers worldwide are at least somewhat likely to switch to a new provider for their auto and home insurance in the next 12 months. These insurers are not delivering what customers want: more relevant, convenient and cost-effective products and experiences.
Insurers are battling to prevent their existing customers from hearing the call of lower premiums and a wide array of new and competing offers. Carriers that take a more aggressive approach–using digital innovation to offer customers better prices or better experiences–can keep their own customers and lure other customers away from competitors.
Price and value for money are still the key reason for switches among insurance customers, cited as important or very important in switching decisions by 87% and 80%, respectively, of those surveyed. Increasingly, price and value for money are likely to become integrated into how the total customer experience is rated. Innovation will become increasingly important, not only to help insurers keep pace with customer expectations but also to meet the challenge of providing better value for money.
Only those insurers with digital capabilities and a flexible operating model will be able to adapt effectively to the changing demands of customers. This will help them retain (and further penetrate) their existing customer base, but also attract the large number of dissatisfied customers who plan to leave their less farsighted providers.
To win these dissatisfied customers, P&C insurers need to give careful thought to how they move from selling products to providing useful experiences. Survey respondents stressed the importance of personalization, with 41% expressing a willingness to pay more for personalized advice and better coverage. And, even though most customers consider their risk profiles to be average or low, 44% of respondents saw it as critical that their insurance providers help them manage that risk.
Three key elements attract these dissatisfied customers:
1) Property and casualty insurers must respond to the new customer dynamic. While good businesses have always tried to put the customer first, the outreach in the past has been from the company to the customer. Digital technologies have changed that dynamic completely. Customers now have the ability to compare a provider's products and overall customer experience with those of its competitors, both within the industry and across industries. Control has passed to the customer, increasing the importance of the experience the insurer offers the customer. Carriers must offer information and advice through channels of the customer's choosing and ensure an integrated experience on the customer's terms.
2) Insurers must align business models and technology to support a better customer experience. Many insurers are spending vast sums of advertising money to convince customers that insurance products are simple, and can be bought simply. They are, essentially, trying to move insurance out of the low-frequency, high complexity category into one that is higher frequency and lower complexity–more like buying a T-shirt and less like buying a house.
Additionally, retailers, internet giants and other non-traditional competitors are starting to target the personal lines insurance market. They have the potential to insert themselves into the insurance value chain, monetizing their "traffic"–whether in person or digital–as well as their knowledge of the customer to target relevant and personalized insurance offers.
Insurers must determine the appropriate business model to serve the needs of the customers they are targeting. They then need to ensure that their business capabilities, technology, and organization are aligned to consistently deliver differentiated customer experiences that matter to their targeted customers.
3) Insurers need a broader concept of their business. Visionary insurers should be prepared to conceptualize their business more broadly, building online communities and offering non-insurance services. They must also be willing to create ecosystems of partners who together can provide the total, personalized and convenient experience today's customers expect. Some insurers may choose to expand their role to offer a much wider customer experience, spanning new markets and new targets.
Dissatisfied customers represent a huge risk to P&C insurers, but they also represent a tremendous opportunity. Only companies that transform both their technologies and their business models will be positioned to deliver the experiences their customers demand. These companies can then go to the next level, providing integrated customer experiences that address unmet customer needs rather than just providing products for them to buy.